PE Weekly: Dealmakers Hit the Road with Latest M&A Deals
Street paving and traffic safety M&A add to ongoing flow of industrials and manufacturing deals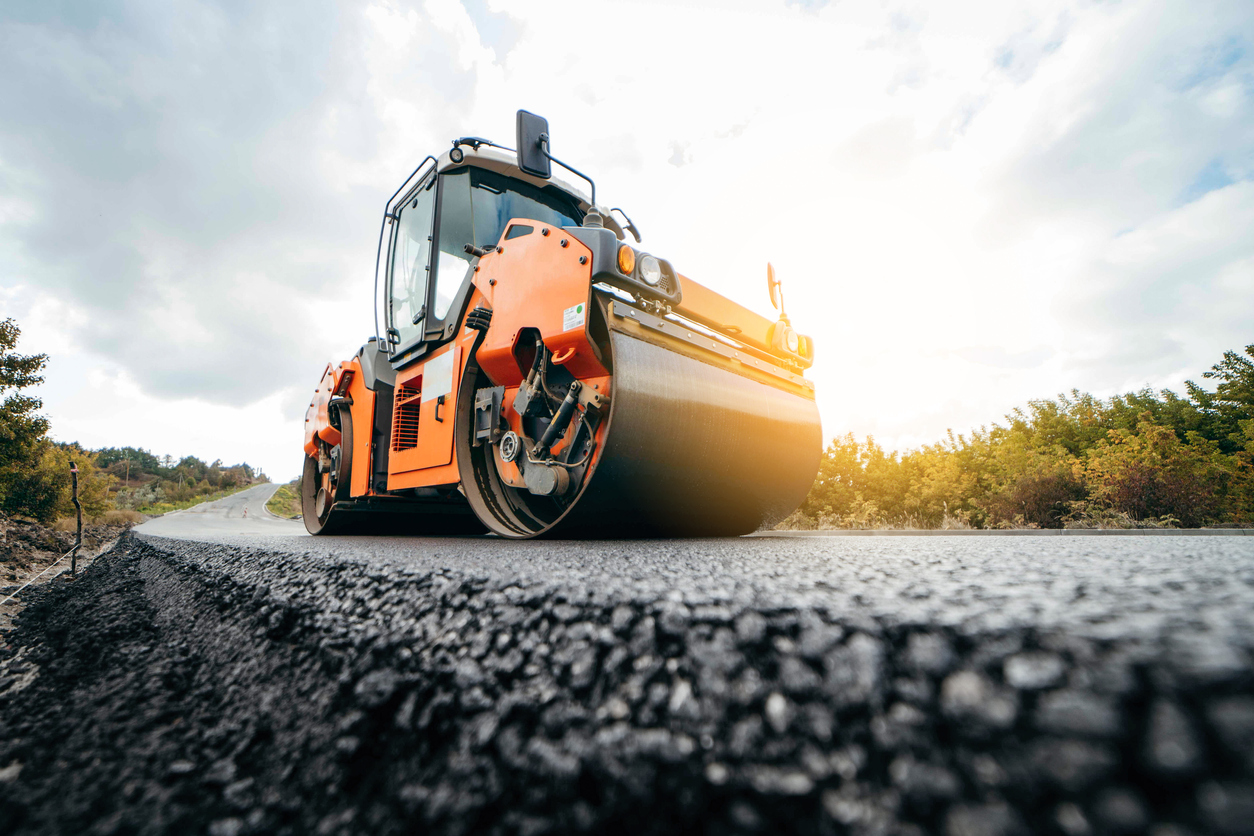 In this week's roundup of the headlines, M&A activity hits the road—literally—with recent deals in street paving and traffic safety. Elsewhere, industrials and manufacturing add-ons dominated the headlines. Plus, Investcorp closes its inaugural private equity fund targeting the middle market, while new analysis from Bain & Co. concludes continued strength across the global private equity landscape as PE investors sit on $3.7 trillion in dry powder. Read all about the latest in middle-market dealmaking below.
Platform Investments
Lee Equity, Coastwood Senior Housing Partners Pair for Senior Living Investment. Private equity firm Lee Equity Partners and investment firm Coastwood Senior Housing Partners have announced their joint investment in Integral Senior Living Management, the nation's ninth-largest senior housing operator. Under the agreement, Integral Senior Living will also merge with Discovery Senior Living, thus forming the fifth-largest senior housing operator in the country. In a statement, Integral Senior Living founder Sue Farrow said the recapitalization will ensure continued high-quality service for residents, associates and ownership groups, while the investment will also allow the company to invest in technology and systems.
Trinity Hunt Invests in MarksNelson Advisory Business. Trinity Hunt Partners, a growth-oriented private equity firm, announced its platform investment in the advisory business of MarksNelson, an accounting, tax and advisory firm, according to a recent press release. The acquisition marks the first investment for Trinity Hunt's advisory services platform, which will include additional acquisitions, expansion of service capabilities, investment in technology and talent, and organic growth initiatives. The platform will operate with MarksNelson as a licensed CPA firm providing attest and assurance services. MarksNelson Advisory LLC will provide business advisory, tax and non-attest services.
Turnspire Capital Acquires USG Water Solutions. Turnspire Capital Partners has announced its acquisition of USG Water Solutions from its previous owner, Veolia Environment S.A. In an announcement sent to Middle Market Growth, Turnspire pointed to its confidence in USG to "build on its legacy to achieve operational excellence and sustainable growth in tanks under management," according to Turnspire managing partner Ilya Koffman. Turnspire provides water asset management services for small and medium public water utilities across North America.
Add-Ons
HCI's AmerCareRoyal Acquires Foodservice Disposables Business. AmerCareRoyal, which provides disposable products like gloves and packaging for the foodservice, janitorial, sanitation, and medial industries, announced its acquisition of Team Three, another provider of disposables for the foodservice and janitorial markets. AmerCareRoyal is a portfolio company of private equity firm HCI Equity Partners, which focuses on distribution, manufacturing and B2B service businesses in the lower middle-market. The investment marks AmerCareRoyal's eighth add-on acquisition since HCI's backing.
Harbor Beach's Atlantic Southern Announces Paving Acquisition. Atlantic Southern Paving and Sealcoating, which provides paving services across Florida, has announced its ninth add-on acquisition as a part of the Harbor Beach Capital portfolio. The business has acquired Property Paving, marking its expansion in Texas and adding to its service offering. According to an announcement, the investment supports Atlantic Southern and Harbor Beach's growth strategy for the company, which includes geographic expansion and strategic acquisitions.
Mill Point's Vehicle Management Solutions Acquires IncidentClear. Vehicle Management Solutions, which services municipalities and state transportation departments, has acquired IncidentClear, which provides freeway safety patrol services to state and municipal clients. An announcement said the investment expands Vehicle Management Solutions' outsourced service offerings to optimize operations and address vehicle-related challenges for end customers, including police departments and departments of transportation. The investment expands Vehicle Management Solutions into new geographies and grows its customer base, marking a deal that company said provides "significant ability to enhance scope of business operations" for the company.
CORE Industrials' Cadrex Acquires D&R Machine Company. CORE Industrial Partners, a manufacturing and industrial-focused middle-market private equity firm, has announced that its portfolio company Cadrex Manufacturing Solutions has acquired D&R Machine Company. The Cadrex platform was launched in 2021 with mechanical solutions operations that span 11 states and Mexico. D&R provides CNC precision machining solutions for the aerospace and defense market.
Falfurrias' E Tech Acquires Industrial Automation Company. E Tech Group, a portfolio company of private equity firm Falfurrias Capital Partners, has announced its acquisition of an industrial automation company, E-Volve Systems. E Tech provides engineering and system integration services across the U.S., while E-Volve specializes in automation, controls engineering and computer systems validation. "What excites us most about combining E-Volve Systems with E Tech Group is the ability to offer more talented engineers to serve more clients in more places," stated E Tech CEO Matt Wise. Falfurrias first invested in E Tech in 2018.
Brynwood Partners' Great Kitchens Acquires Uno Foods. Great Kitchens Food Company, a U.S. manufacturer of private label take-and-bake pizzas, and portfolio company of Brynwood Partners, has announced its completed acquisition of Uno Foods. Uno is a division of Uno Restaurant Holdings Corporation, owned by Newport Global Advisors. Following the acquisition, the companies announced Admir Basic has been promoted to President and CEO of Great Kitchens.
WestView's Frameworks Acquires ONIX Life Sciences. Framework Solutions, which provides commercial solutions to the life sciences industry, has announced its acquisition of U.K.-based ONIX Life Sciences. ONIX is a consultancy firm specializing in regulatory operations for life sciences clients. Frameworks is a portfolio company of WestView growth equity firm, which targets investments in the life sciences middle-market, and which first invested in Frameworks in 2021.
Exits
Lincoln Road Exits Brothers National. Lincoln Road Global Management, a lower middle-market private equity firm, announced its successful exit of Brothers National LLC, an asphalt, concrete and paving company. The business is also a portfolio company of private equity firm Trivest Partners. Brothers National will be merging with industry peer Pavement Partners and the combined business will operate under the name Pave America. Lincoln Road noted it will retain a minority stake in the business. Lincoln Road first invested in Brothers National alongside Trivest in December 2020. The firms supported 13 add-on acquisitions following their initial investment.
Rotunda Exits Amware Fulfillment. Rotunda Capital Partners, a middle-market private equity firm, has announced the successful exit from Amware Fulfillment, a fulfillment logistics provider servicing direct-to-consumer, e-commerce and retail customers. Rotunda sold Amware to Staci Group, a fulfillment and logistics service provider based in France, according to a press release. Rotunda first invested in Amware in 2018 and has since made two strategic acquisition as well as operational investments.
Fundraises
Investcorp Closes $1.2 Billion Inaugural PE Fund. Investcorp, a global alternative investment firm, announced the close of its inaugural Investcorp North American Private Equity Fund I, L.P. The fund closed at $1.2 billion in commitments from a variety of investors including pension plans, family offices, private wealth funds and an insurance company. The fund will focus its investment on the middle-market services space, particularly across tech-enabled, knowledge and professional, data and information, supply chain, industry and specialty consumer services.
Insights
Global PE-Powered M&A Headed for Rebound: Bain Report. A new report from Bain & Company predicts a global rebound of mergers and acquisitions activity, driving long-term growth despite some abrupt deal reversals in 2022. Bain released its Global PE Report this week, finding that PE firms still hold $3.7 trillion in dry powder, and emphasizing that 2022 marked PE's second-strongest year in history, even amid disruption and macroeconomic challenges. Underlying fundamentals of the private equity sector remain strong, the report concludes. "There is undeniable uncertainty in the global market – but this is something private equity has dealt with and persevered through before." Stated Bain's chairman of the global Private Equity practice Hugh MacArthur.