PE Weekly: Midmarket Investors Turn to Sustainability
BlackRock debuts a middle-market climate transition fund as other investors target sustainability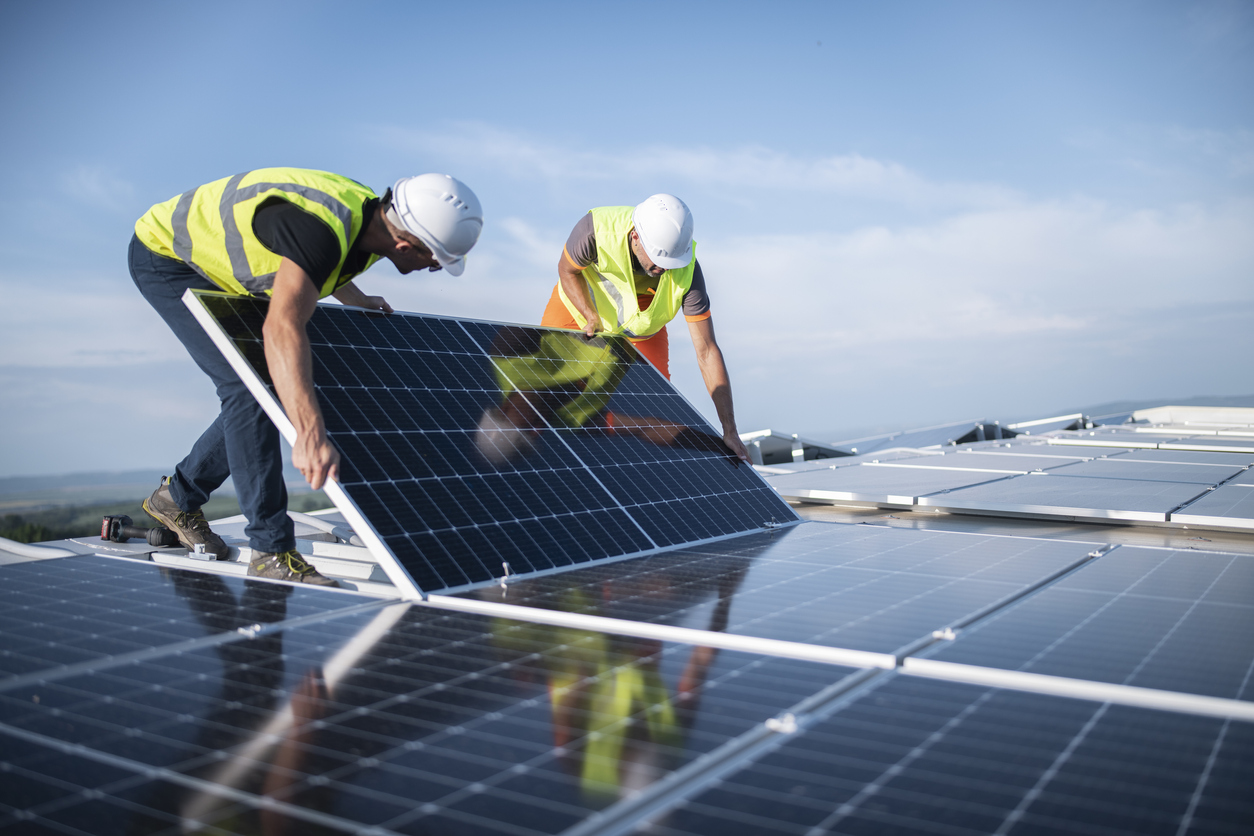 Platform investment volume makes a comeback this week, and investors are going after a wide range of sectors including technology, financial services and industrials. Sustainability and decarbonization were also placed in the spotlight thanks to several deals and the launch of BlackRock's middle-market climate transition debt fund. Learn more about the latest news below.
Platform Investments
Vestar Capital, HCI Equity Back Tech24. Commercial foodservice equipment repair and maintenance service provider Tech24 has announced it received a joint investment from middle-market private equity firm Vestar Capital Partners and lower middle-market private equity firm HCI Equity Partners. Tech24 said it plans to use the backing to focus on organic growth and acquisitions, with plans to expand its geographic footprint and reach new end-markets.
Bow River Forms Pool Service Platform. Bow River Capital, an alternative asset manager based in Denver, announced in a press release it has acquired Westport Pools and Progressive Commercial Aquatics, and combined them to form a commercial pool services platform. The platform, dubbed Landmark Aquatic, provides engineering, construction, maintenance and other pool services to commercial end-users including municipal, education and private club clients.
ArcLight Invests in Solar Energy Integrator. ArcLight Capital Partners, a middle-market private equity firm focuses on sustainability investments, has announced its acquisition of solar energy integrator REC Solar. The platform investment target services commercial clients, supporting their adoption of solar, battery energy storage and microgrid projects. The investment from ArcLight "marks a pivotal moment for REC Solar," the announcement noted.
GHK Capital Acquires JohnsByrne. Middle-market private equity firm GHK Capital announced this week it completed the acquisition of JohnsByrne, a provider of folding carton packaging and print solutions. Support from GHK will help JohnsByrne expand organically and through strategic acquisitions. The company plans to diversify its product offering and enhance its sales strategy, a press release noted.
Audax Private Equity Backs Cybersecurity Business. Audax Private Equity, an alternative investment manager, has provided growth capital to cybersecurity company GuidePoint Security, a recent press release said. GuidePoint plans to use the funding to accelerate growth in the U.S. and expand internationally. Existing GuidePoint investor ABS Capital Partners also participated in the growth funding, the announcement noted.
Unity Partners Acquires Insurance Brokerage Platform. Unity Partners, a middle-market investment firm, announced its acquisition of insurance brokerage platform Tropolis. In a press release, Unity said its investment is part of its "Partner & Propel" strategy; the firm will drive growth for Tropolis by providing additional market expertise and facilitating strategic add-on acquisitions. Unity also noted it will support Tropolis' launch of a Purpose Plan to support an employee ownership initiative, which is also an important component of the firm's platform investment strategy.
Ara Partners Acquires Magnetics Producer. Ara Partners, a private equity firm focused on industrial decarbonization investments, announced its acquisition of Vacuumschmelze (VAC). The company produces magnetic materials would a variety of industrial markets including the automotive, renewable energy, medical and aerospace sectors. Earlier this year VAC partnered with General Motors to build a new manufacturing facility.
BharCap Acquires Insurance AR Management Company. BharCap Partners, a private investment firm that is focused on the financial services sector, announced its acquisition of ARMStrong Receivable Management. The business services the insurance sector with accounts receivable management solutions, including premium audit and recovery and third-party deductible identification and recovery. BharCap's backing will support ARMStrong's pursuit of strategic acquisitions, the announcement said.
Add-Ons
Thompson Street's PestCo Announces Two Acquisitions. PestCo, a pest control platform company backed by middle-market private equity firm Thompson Street Capital Partners, has announced two add-on acquisitions. The company acquired Live Oak Pest Control and PestBan+, a press release said. Live Oak provides residential and commercial pest control services, while PestBan+ services commercial clients. The investments mark the twelfth and thirteenth add-on acquisitions for PestCo.
NMS Capital's Health & Wellness Partners Announces Add-On. Health & Wellness Partners (HWP), a woman-founded and -led medical communications firm backed by middle-market private equity firm NMS Capital, has announced its acquisition of Hybrid Healthcare Communications. The investment augments HWP's existing medical communications capabilities with Hybrid's digital and interactive media offerings to disseminate information throughout the industry.
Falfurrias Capital's E Tech Group Acquires Automation Group. Private Equity Firm Falfurrias Capital Partners announced that its portfolio company E Tech Group, an automation engineering business, has acquired Automation Group. The investment, which marks E Tech's second add-on acquisition this year, enhances E Tech's automation capabilities with Automation Group's services for the life sciences, food and beverage, and other industries.
Everlane Equity's demandDrive Acquires Digital Impulse. Everlane Equity Partners portfolio company demandDrive, a platform that provides outsourced sales, marketing and lead generation services, has announced its acquisition of Digital Impulse. The acquisition target also offers sales and marketing services. In a statement, Everlane principal Daniel Vetrano pointed to "a tremendously positive cultural fit between the organizations."
Fundraising
AEA Raises $1.3 Billion for Small Business Fund. AEA Investors, an alternative investment manager focused on middle-market private equity, growth capital and debt investments, announced the close of its latest fund, with $1.3 billion raise. The firm's fifth Small Business Private Equity Fund, AEA Investors SBF V, exceeded its initial fundraising target of $1 billion and will target lower middle-market businesses across the industrial, consumer and services industries.
Insights
BlackRock Debuts Midmarket Climate Transition Fund. Investment firm BlackRock announced the launch of a new private debt fund targeting middle-market businesses that support the transition to reduced carbon emissions. Reports in ESG Today said the new fund was launched following the release of a BlackRock survey that found 98% of investors have a climate transition investment objective for their own portfolios. "The strategy focuses on the transition to a low-carbon economy as one of several mega forces driving investment opportunities," the firm's Chief Investment Officer and Global Head of Private Debt James Keenan said in a statement.
ACME Credit Partners Launches Lower Midmarket Strategy. ACME Credit Partners, a recently-launched investment firm focused on credit, has announced its investment strategy, which will focus on providing credit to lower middle-market companies. The firm will provide senior secured structures between $10 million and $150 million to sponsor- and non-sponsor-backed businesses. ACME Credit Partners is led by former Cerberus Capital Management managing directors Peter Eschmann and Jay Rogers, as well as by industry veteran Charles Widger.
J.P. Morgan Launches Private Markets Fund. J.P. Morgan Asset Management's Private Equity Group has announced the launch of its JPMorgan Private Markets Fund, according to a recent press release. The fund provides individual and institutional investors with access to the firm's private market expertise in an effort to expand access to private equity for individual investors, it noted. The fund will focus on the middle-market, "where private equity ownership can drive transformational business improvements to accelerate growth, without reliance on financial engineering," stated Ashmi Mehrotra, J.P. Morgan Asset Management co-head of the Private Equity Group.
PE Exits Slump to New Low. Exits of private equity-sponsored businesses have reached a new low, according to PitchBook Data reviewed by the Wall Street Journal. According to the publication, third quarter exit value is now at its lowest point in more than a decade, excepting 2020's second quarter when the COVID-19 pandemic came into full force. The number of exits in Q3 2023 was below 200, with the value of exits falling nearly 41% to $44.1 billion, the publication noted.
Middle Market Growth is produced by the Association for Corporate Growth. To learn more about the organization and how to become a member, visit www.acg.org.