PE Weekly: Middle-Market M&A Flows Despite Volatility
Acquirers target a variety of sectors and business models to keep deals flowing despite market uncertainty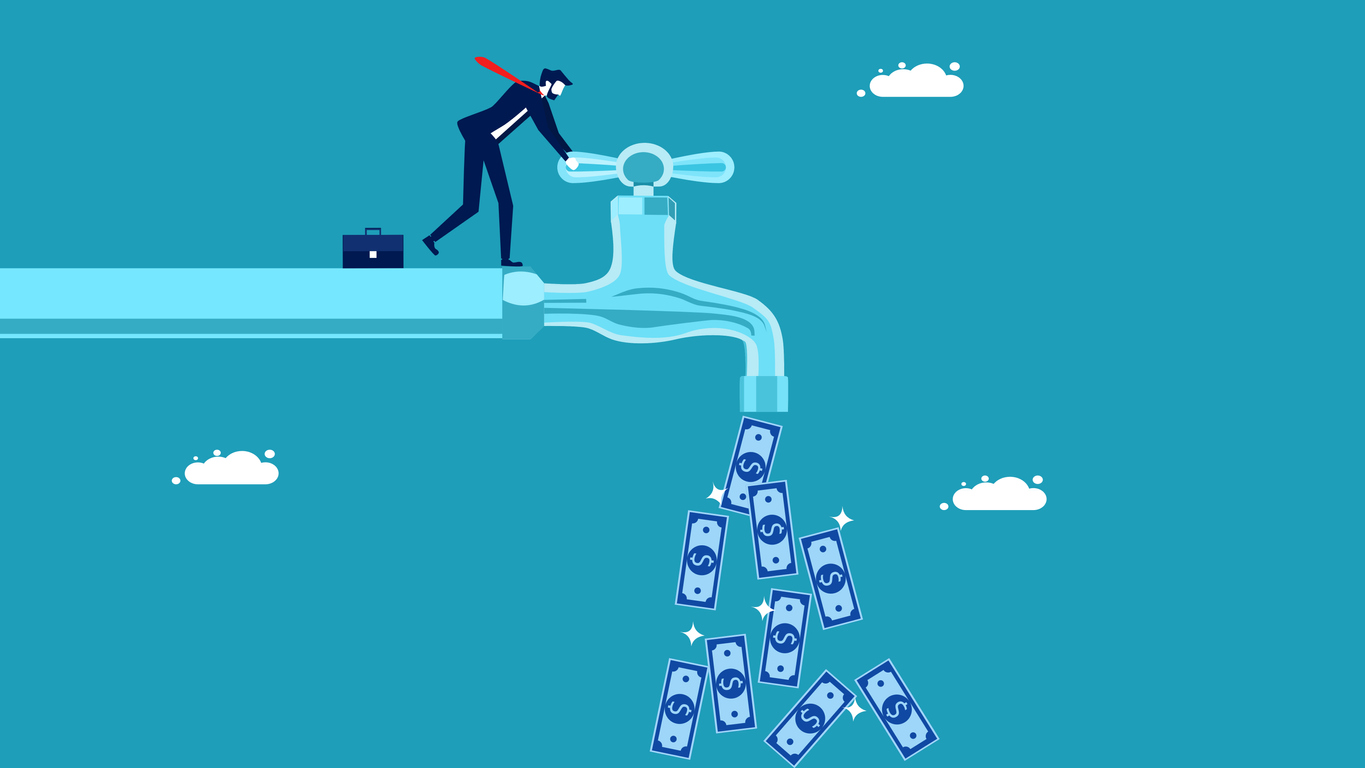 Middle-market M&A this week spanned B2B (like metals manufacturing), B2C (including baking supplies) and D2C (vinyl fencing) business models, displaying the variety of sectors that continue to see transaction flow despite a volatile market. Plus, new data from SRS Acquiom takes a look back at 2022, finding a shift in leverage to the buyer, and rising return-on-investment.
Platform Investments
Aurora Capital Invests in Recycling Business. Aurora Capital Partners, a middle-market private equity firm, announced its investment in global waste and recycling business Impact Environmental Group. In its announcement, Aurora pointed to IEG's geographic reach and product breadth as unique factors within the environmental services space. The firm plans to further grow the business through strategic add-on acquisitions as well as organic initiatives. "We continue to see attractive opportunities within the environmental services sector, driven by stable demand drivers as well as an increasing focus towards sustainability," stated Aurora partner Andrew Wilson.
Fulcrum Capital Invests in Baking Ingredients Company. Fulcrum Capital Partners, a Canada-based private equity firm targeting the lower middle-market, has invested in baking supplies and food ingredients company FE Ingredients, according to a press release. Formerly known as Far East Food Products, FE Ingredients is based in Toronto. Its "stellar reputation with customers and suppliers" will support future growth as part of Fulcrum's portfolio, according to the firm's partner Paul Eldridge. The investment is Fulcrum's fourth platform investment form its Private Equity Fund VI, which closed last year.
Bertram Capital Acquires Direct-to-Consumer Fencing Business. Bertram Capital, a lower middle-market private equity firm, has acquired The Vinyl Outlet, a direct-to-consumer vinyl fencing business. Based in New York, The Vinyl Outlet provides and installs vinyl fencing, decks, porches and railings. Through its support from Bertram, the business plans to expand geographically and pursue strategic add-on acquisitions, according to a press release.
Garnett Station Restaurant Acquisition Backed by Comvest Credit. Comvest Credit Partners, a lender to middle-market companies, has announced it is facilitating the acquisition of Firebirds Wood Grill by private equity firm Garnett Station Partners. A press release said Comvest is providing a $185 million senior secured credit facility, which will support the acquisition and fund future business growth for the restaurant chain operator. In a statement, partner Howard Norowitz said this is the latest in a string of collaborations between Garnett Station and Comvest to facilitate restaurant transactions.
Berkshire Partners Invests in Fire Safety Company. Investment firm Berkshire Partners, which invests in both public and private equity, has announced its investment in fire safety company Thomson Safety, according to a press release. The business provides on-site first aid, fire and life safety services. Berkshire provided a strategic growth investment that will help the business expand into new markets, drive organic growth, pursue strategic acquisitions, enhance its technology and strengthen its central infrastructure. The investment follows Thompson Safety's previous acquisitions of Demand Safety and Protect It first aid, announced earlier this month.
Petra Capital, Canopy Capital Recapitalize American Vascular Associates. American Vascular Associates, an outpatient vascular center network, announced via press release its recapitalization by two private equity firms, Petra Capita Partners and Canopy Capital Partners. The investment will allow AVA to accelerate its growth. The company currently manages nearly 30 centers across the South, Mid-Atlantic, Midwest and Northeast.
Add-Ons
MiddleGround Announces First Add-On for Machining Platform. MiddleGround Capital, a middle-market private equity firm focused on the B2B industrial sector, has announced its acquisition of Advantage Metal Products, its first add-on for machining platform Megatech. Advantage Metal products is a high-precision metal products provider. Megatech, based in Québec, will be able to diversify its metal production capabilities through the add-on, according to Megatech CEO Jean Blanchet. Megatech was acquired by MiddleGround in January.
Hastings' Celerity Consulting Acquires Utility Consulting Business. Celerity Consulting, an information management consulting services provider for gas and electric utilities, state governments, law firms and corporates, has announced its first add-on acquisition since being acquired by lower middle-market private equity firm Hastings Equity partners last year. Celerity has acquired Clear Path Utility Solutions, another consultant to the gas and electric utilities market. In its announcement Hastings described the acquisition target as "highly complementary" to the Celerity platform, and expands its service offering and geographic reach with the addition of Clear Path's vegetation management expertise.
Exits
V&A Capital Exits Federal Steel Supply. V&A Capital, an investment firm that targets the manufacturing and distribution markets, announced its exit of Federal Steel Supply in a recent press release. Federal Steel Supply is a distributor of industrial products including pipes and fittings, and was acquired by V&A in 2019. The firm's announcement said the company has been sold to an unnamed middle-market private equity firm, adding that V&A investors saw a net return on invested capital of 30x.
Fundraising
Ares Management to Debut Direct Mid-Market Lending Fund. Ares Management, an alternative investment manager, is reportedly gearing up to launch a private debt fund targeting high-net-worth individuals with plans to offer direct loans to middle-market companies, reports in PitchBook said, citing an SEC filing. Ares has reportedly secured nearly $1.5 billion in capital commitments and a JP Morgan credit facility to support the fund, the Ares Strategic Income Fund. "As high-net-worth investors seek alternative sources of income, we believe that ASIF provides investors a differentiated opportunity," said Ares credit group co-head and ASIF chief executive Mitchell Goldstein in a statement.
Insights
SRS Acquiom Finds M&A Leverage Shifting to the Buyer. New data released from SRS Acquiom and provided to Middle Market Growth this week finds M&A leverage is shifting to the buyer. Analysis of 2,100 private-targeted transactions, including 400 that closed in 2022, reveal M&A transaction values declined in 2022 compared to 2021 levels, though lower middle-market targets were increasingly attractive to buyers looking to avoid regulatory scrutiny. But declining valuations limited the number of buyers in the playing field, creating a more favorable market for acquirers, the research found. Data also revealed the median return on investment for 2022 transactions was 4x—a decrease from 2021 levels but higher than 2019 and 2020 levels.