PE Weekly: Nutrition Business, Cofounded by Michelle Obama, Secures PE Backing
Other recent deals span home services, healthcare, manufacturing, tech-enabled business services and more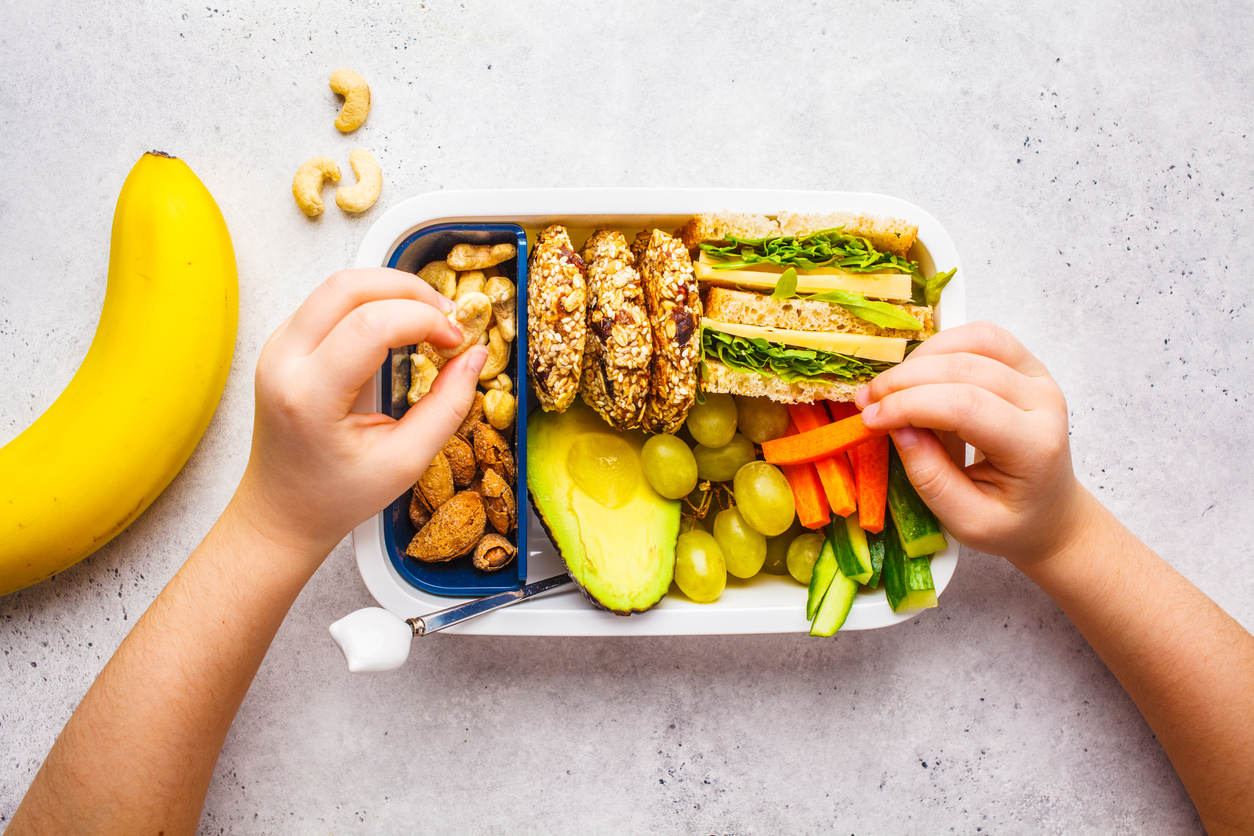 In yet another busy week for middle-market dealmaking, M&A activity spanned a variety of sectors including healthcare, manufacturing, tech-enabled business services and more. One high-profile transaction includes a children's nutrition business, cofounded by Former First Lady Michelle Obama. Plus, Bain Capital Credit supports the launch of a new asset-based lending company targeting the middle market. Learn more about the latest transactions below.
Platform Investments
Juggernaut Capital Invests in PLEZi Nutrition: Middle-market private equity firm Juggernaut Capital Partners announced its acquisition in PLEZi Nutrition, a children's nutrition brand co-founded by Former First Lady Michelle Obama, who remains a Strategic Partner. "The Former First Lady and I have been friends for 15 years, and I am thrilled that we can work together to bring great-tasting, next-generation nutritional products to our kids," stated Juggernaut founder and managing partner John Schulman. Juggernaut focuses its investments in the consumer and healthcare sectors.
B. Riley Acquires Restructuring Advisory Firm. Financial services company B. Riley Financial announced its acquisition of ABTV, formerly named Anderson Bauman Tourtellot Vos, a restructuring advisory firm. In a statement, ABTV managing partner Ed Sanz said the investment "enables us to deliver expanded depth and breadth of capabilities to better support our clients' needs from strategy through execution," adding that the firm's clients "gain enhanced litigation support, deeper industry specialization and access to services offered by a leading middle-market investment bank."
Court Square Invests in Home Healthcare Platform. Court Square Capital Partners, a middle-market private equity firm, has invested in home healthcare platform Team Select Home Care. according to a press release. The company will look to add more branches and expand geographically with backing from Court Square. Tenex Capital Management, the company's existing PE sponsor, will retain its minority stake in the company.
Bluestone Invests in DoD Service Provider Precise Systems. Precise Systems, a professional services company that provides engineering program and project management, IT services and more, has secured an investment from lower middle-market private equity firm Bluestone Investment Partners. The company services the U.S. Navy, U.S. Marine Corps and U.S. Airforce, a press release noted. Former Precise Systems president Scott Pfister has been named CEO of the company, which will continue to expand via strategic M&A.
Pike Street Acquires Apollo Optical Systems. Middle-market private equity firm Pike Street has acquired Apollo Optical Systems, a designer and manufacturer of precision optical components and systems. The company services a variety of customers across the LED lighting, medical instrument, automotive sensor and LIDAR, defense and other end-markets. Pike Street said the investment "will serve as a foundation from which to further expand" into the optics technology sector.
Nexa Equity Acquires Majority Stake in Retail Software Company Storewise. Nexa Equity, a lower middle-market private equity firm targeting the software and fintech markets, has acquired a majority stake in Storewise, a retail and grocer automation software provider. Storewise enables grocery operators to automate key business processes. Backing from Nexa will be used to support its existing customer base, invest in product development, and accelerate go-to-market initiatives, as well as pursue strategic M&A opportunities.
One Equity Acquires Kirey, Synergyc for Pan-Euro IT Service Platform. One Equity Partners has formed an IT service platform servicing the European market with the dual acquisitions of Kirey Group and Synergyc, according to a press release. The middle-market private equity firm acquired Kirey, an Italian IT systems integrator, and Synergyc, a Bulgarian IT services solutions provider. "The simultaneous combination of Kirey Group and Synergyc creates a new player of scale in the market that is primed to benefit from robust growth within European IT services," stated One Equity senior managing director Joerg Zirener, citing remote working and business digitization as key trends driving market growth.
Bain & Company Partners With, Invests in THL-Backed Ashling. Bain & Company has announced a strategic partnership with and investment in automation consultant Ashling Partners, a portfolio company of middle-market private equity firm THL. Together, Bain and Ashling will support joint customers' automation and digital transformation efforts.
Eagle Merchant Acquires Impact Home Services. Lower middle-market private equity firm Eagle Merchant Partners has invested in Impact Home Services. The company operates franchises for three home services brands in Georgia, servicing residential and commercial customers. In a statement, Impact CEO Shirin Kanji pointed to Eagle's "deep experience and expertise with consumer and industrial services businesses."
Add-Ons
H.I.G.- and TJC-Backed Capstone Acquires Last-Mile Logistics Company. Capstone Logistics, a supply chain solutions provider owned by affiliates of private equity firms H.I.G. Capital and TJC, has announced its acquisition of last-mile delivery company Rapid Response Delivery. "This strategic move reinforces Capstone's position as a leading logistics provider, offering a full range of warehousing services, last-mile delivery solutions and transportation management," stated Capstone CEO Steve Taylor.
Trinity Hunt's Parallel ENT & Allergy Expands into Texas. Parallel ENT & Allergy, a practice management organization owned by middle-market private equity firm Trinity Hunt Partners, has expanded into a third state through the acquisition of the Ear Institute of Texas (EIT) and the Hearing Institute of Texas (HIT). The announcement noted Bayshore Growth Partners advised EIT in the transaction. "With Parallel's shared services, such as revenue cycle management, IT, recruiting and other critical business services, we are poised to take our practice to the next level," stated EIT and HIT founder Lance Jackson, MD.
Halmos Capital and NewSpring Portco Northpoint Roofing Announces Add-On. Northpoint Roofing Systems, a portfolio company of lower middle-market private equity firm Halmos Capital Partners and NewSpring Capital, has announced its acquisition of Rising Star Roofing. Rising Star provides residential roof and chimney replacement and repair services, and its acquisition marks "an important step in the execution of Northpoint's business strategy to build a premier residential roofing service company with a broad network across the United States," the announcement noted.
One Equity's DWK Acquires Life Sciences Service Provider. DWK Life Sciences, a manufacturer and supplier of life sciences products including laboratory glassware and packaging, has acquired Assem-Pak, which produces rubber stoppers and aluminum seals. Assem-Pak also provides a variety of services to the life sciences market, including packaging washing and assembling. In its announcement, DWK said the investment expands its packaging solutions offering for the life sciences market. DWK is a portfolio company of One Equity Partners.
Palladium's Trachte Acquires Metal Buildings Manufacturer Parkline. Private equity firm Palladium Equity Partners announced its portfolio company Trachte, a provider of prefabricated protection and control buildings, has acquired Parkline, a manufacturer of engineered metal buildings for industrial and commercial applications. Palladium acquired Trachte from Summit Park, which will also support the Parkline acquisition through an equity investment. The announcement said the combined entity will have augmented manufacturing capacity in the Mid-Atlantic and Southwestern U.S., Wisconsin and Northeast Georgia.
Centre Partners' United Land Services Marks 16th Acquisition. United Land Services, a commercial and residential landscape services platform backed by private equity firm Centre Partners, has announced its sixteenth add-on acquisition. The company acquired Greenway Lawn & Landscapes. Centre Partners first invested in United in 2020 and maintains an acquisition pipeline for the company, noting in its press release that there are several add-on deals currently under letter of intent.
Gryphon Investors' Right Time Acquires Thomson Industries. Right Time Group of companies, a Canada-based home services provider and portfolio company of middle-market private equity firm Gryphon Investors, has acquired Thomson Industries, a heading and air conditioning service provider. The investment marks the 18th acquisition by Right Time. The announcement noted the company continues to look for add-on opportunities in the HVAC and home services market.
Exits
Shoreline Marks First Exit with Mr. Green Sale to Sterling. Shoreline Equity Partners, a lower middle-market private equity firm, has exited Mr. Greens, also known as Florida Veg Investments, to Sterling Investment Partners. Mr. Greens is a distributor of produce, dairy and dry goods, servicing restaurants, hotels and other customer segments. The company was Shoreline's first investment from its inaugural fund, and its sale marks Shoreline's first exit, a press release said.
Fundraising
One Equity Partners Closes $1 Billion Continuation Fund. Middle-market private equity firm One Equity Partners announced the close of its $1 billion continuation fund, according to a press release this week. AlpInvest Partners, a subsidiary of Carlyle, co-led the fundraise with HarbourVest Partners. The fund will support continued support for two existing Europe-based portfolio companies of One Equity, USCO SpA and DWK Life Sciences. "The Continuation Fund will allow OEP to enable further expansion for two strong investments within our industrials and healthcare portfolio," stated One Equity Partners managing director Steven Lunau.
LightBay Capital Raises $1 Billion for Second PE Fund. LightBay Capital, a middle-market private equity firm, has closed its second fund with more than $1 billion in capital commitments. The oversubscribed fund, LightBay Investment Partners II LP, had an initial target of $800 million. The firm said the fund will support its "all-weather investment strategy" with a focus on tech-enabled services, outsourced B2B services, healthcare services, HCIT and customer services. LightBay has so far made two investments from Fund II, Clarion Home Services Group and Infinity Home Services.
Insights
Bain Capital Credit Backs Launch of Middle-Market Asset-Based Lender. A new asset-based lender servicing the middle-market, Legacy Corporate Lending, has made its debut, according to a press release. The launch was supported by investment from Bain Capital Credit, which made an equity investment in the new firm. Legacy will provide revolving credit facilities and terms loans ranging between $10 million and $40 million to mid-market companies across a range of verticals. Loans will be secured by company assets including accounts receivable and inventory. "We are excited to establish this well-capitalized platform in partnership with Bain Capital Credit at a time when lending provides an essential solution to many companies," stated Legacy CEO Clark Griffith.