PE Weekly: Manufacturing and Industrials Drive Solid M&A Volume
Middle-market dealmakers continue to rely on manufacturing and industrials to drive transaction volume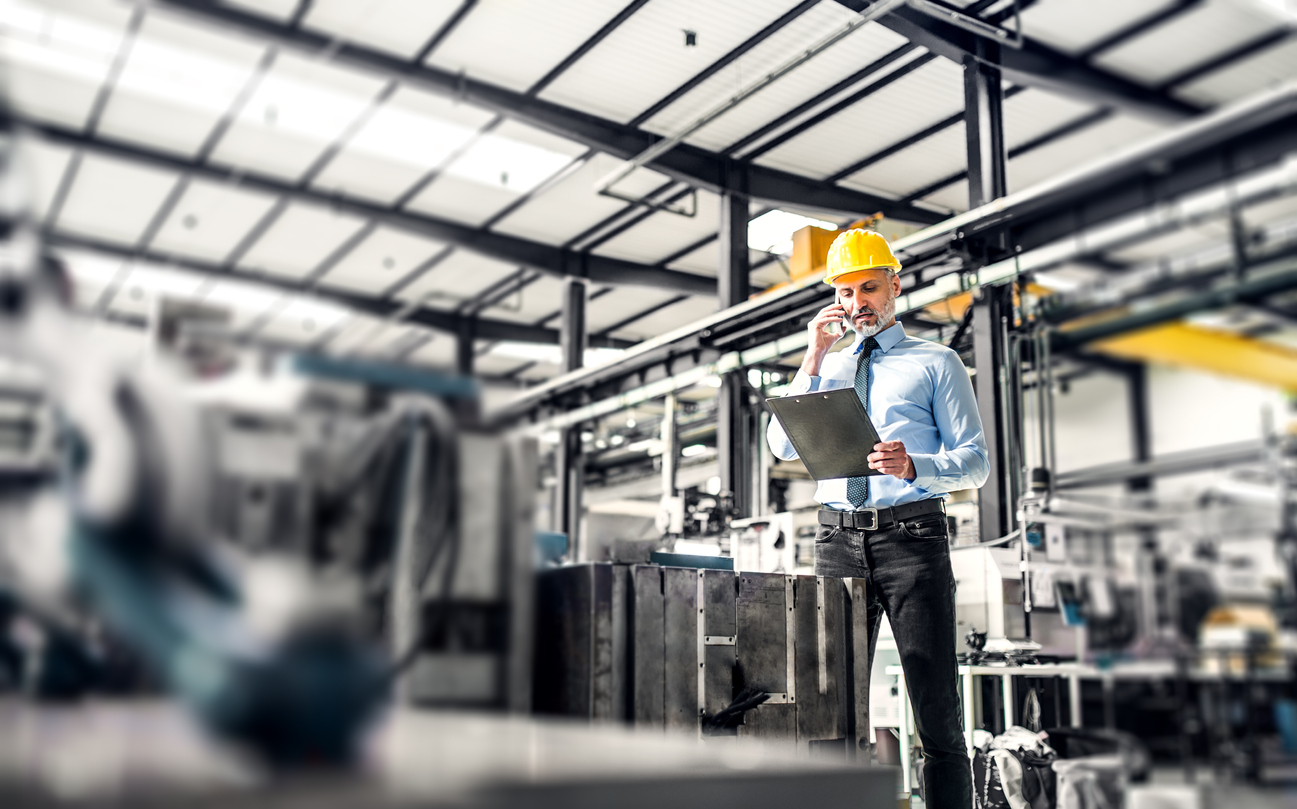 After a bit of a lull last week, middle-market M&A volume has bounced back to kickstart the month of June. Dealmakers continue to lean on reliable sectors to find deals, with manufacturing, industrials and healthcare driving much of the transaction activity this week, while former M&A darlings like technology remain on the back burner. But recent fundraising could signal hope for future tech M&A, especially in the areas of software and fintech. Explore the latest news in middle-market M&A below.
Platform Investments
Kia Capital Invests in HVAC Distribution Business. Kia Capital, a lower middle-market private equity firm, announced its acquisition of Nashville-based Team Air Distributing in a recent press release. Team Air is a wholesale distributor of HVAC equipment, parts and supplies for residential and commercial contractors. The investment will support Team Air's buy-and-build growth strategy with a focus on geographic and product line expansion, the announcement noted.
Allied Industrial Partners Invests in Waste Management. Allied Industrial Partners, an industrials-focused private equity firm, announced this week its investment in Mat Tech Industrial Services, which provides specialty rental and waste management services. Headquartered in Houston, the company aims to compete with larger waste management companies through providing end-to-end services. The investment marks Allied Industrial Partners' fifth platform investment to-date.
Avem Partners Acquires Astech Engineered Products. Aerospace and industrials-focused lower middle-market private equity firm Avem Partners has acquired Astech Engineered Products, a designer and manufacturer of aerospace parts. The investment supports Avem's expanding presence in the A&D industry, and will fuel Astech's growth through its industry-specific expertise and network.
Stellex Invests in U.K. Electronic Component Manufacturer. Stellex Capital Management, a middle-market private equity firm focused on the industrials sector, has announced its latest investment. The firm acquired electronics component manufacturer U.K.-based Bryden Capital Limited, which focuses on the global power sector. The investment marks Stellex's second acquisition in Europe this year. Bryden manufacturing operations extend into the U.K., India and Poland, with distribution facilities in the U.S. and across Europe.
Blackford Capital Invests in Industrial Automation Company PACIV. Lower middle-market private equity firm Blackford Capital has announced its latest platform investment, PACIV. PACIV provides process automation and systems integration for manufacturers, most commonly in the pharmaceuticals and life sciences sectors. The firm has operations in Puerto Rico, Indiana and Ireland. "We believe PACIV will provide a solid foundation for our new Industrial Automation platform, and that we will have many opportunities to expand within biotechnology, pharmaceutical, medical device, and other industries demanding process automation services," stated Blackford founder and managing director Martin Stein.
Clarion Capital Partners Acquires Cashless Payments Platform. Clarion Capital Partners, a New York-based lower middle-market private equity firm, has acquired Ready Credit Corporation and its subsidiary Reverse ATM. The company is a cashless consumer payments platform that operates kiosks able to convert consumer cash into ready-to-use prepaid cards. A press release noted the backing from Clarion will help Ready Credit promote growth as more businesses go cashless. The company plans to invest in its solutions, employees and internal infrastructure, as well as expand geographically.
Monomoy Capital Acquires Marketing Company. Monomoy Capital Partners, a middle-market investment firm, has announced its acquisition of Japs-Olson Company, a direct mail marketing solutions provider.  Based in Minnesota, Japs-Olson manufactures and distributes personalized mailings for a variety of end-markets, including the financial services, nonprofit, insurance, healthcare and retail markets.
Exaltare Strikes First Franchisor Investment. Boston-based private equity firm Exaltare Capital Management, which focuses on franchise and multi-unit businesses, has acquired UKW Holding Company and its affiliated Uni K Wax. Florida-based Uni K is a waxing studio franchisor and operator with locations in Florida, New York, New Jersey and Texas. The investment marks Exaltare's first franchisor investment after acquiring three franchisee platforms.
MidOcean Acquires Food Ingredient Company. MidOcean Partners, an alternative asset manager specialized in middle-market private equity, announced its acquisition of QualiTech. The company manufactures plant nutrition, animal nutrition and food ingredient products. MidOcean's investment will support the business's capacity expansion, a press release said.
HCAP Partners Acquires Smart Home Water Monitoring Business. HCAP Partners, a California-based private equity firm, has announced is acquisition of Flume, a smart home water monitoring company. Flume helps homeowners save water by continuously monitoring water consumption, detecting leaks and providing data insights into water appliances. HCAP managing partner Tim Bubnack said in a statement the investment aligns with the firm's impact investment strategy.
Add-Ons
GenNx360's Miller Environmental Acquire AB Environmental. Miller Environmental Group, a portfolio company of New York-based middle-market private equity firm GenNx360 Capital Partners, and provider of environmental and emergency response services, has acquired AB Environmental. AB, also based in New York, provides environmental response, remediation, transportation and recycling services throughout the greater New York Metropolitan area. The investment expands Miller's geographic footprint.
EagleTree's PRA Expands into Hawaii with Acquisition. PRA, a Chicago-based business events management company and portfolio company of New York-based middle-market private equity firm EagleTree Capital, has announced it acquisition of Hawaii-based Weil & Associates. The add-on acquisition expands PRA's presence into Hawaii. Weil & Associates, an events and incentive management company, will rebrand to PRA Hawai'i following the transaction.
Voyager Interest' Knight Energy Acquires Platinum Pipe Rentals. Knight Energy Services, a portfolio company of middle-market energy services and equipment private equity firm Voyager Interests, has acquired Platinum Pipe Rentals. Texas-based Platinum provides drill pipe and tubing rental services for oil drilling purposes. In a statement, Knight CEO Dwight Goss said that the addition of Platinum means Knight will have "the largest fleet of rental drill pipe and tubing in the nation."
Everlane Equity's VentureCount Acquires Accoutning Business. VentureCount Services Holdings, a Washington, D.C.-based outsourced finance and accounting service provider targeting professional services and government contractors, has announced its acquisition of AdminAssist. The Utah-based business provides a variety of outsourced back-office solutions, including finance and accounting. Both businesses operate nationwide. VentureCount is a platform of Boston-based private equity firm Everlane Equity Partners.
Comvest Partners' Duke's Root Control Acquires Underground Infrastructure Services. Duke's Root Control, a sewer system services provider and portfolio company of middle-market private investment firm Comvest Partners, has acquired Underground Infrastructure Services. A provider of inspection and replacement services for underground utilities including water and gas, Underground Infrastructure Services is Duke's fifth acquisition in the last five years, a press release noted.
Nexa Equity's Storewise Acquires Grocery Software Business. Less than a month after private equity firm Nexa Equity announced its acquisition of grocery retail automation software company Storewise, Storewise has announced its first add-on acquisition. The company is acquiring MarginMAX, another grocery software company that facilitates direct store delivery while providing a variety of cloud-based solutions for grocers. The investment more than doubles Storewise's visibility into grocery operations, the announcement noted.
Allied Industrial's CES Power Acquires Events Power Services Company. CES Power, a mobile power generation provider and portfolio company of Allied Industrial Partners, has acquired Immedia Event Productions. With a focus on the northeast market, Immedia provides power and HVAC solutions for events. The investment will augment CES's existing events services capabilities and establish a new hub for the company in New England. Immedia was established in 1976 and later acquired by American Equipment Group.
Gemspring Capital's Amplix Acquires Enterprise Mobility Company. Amplix, a technology advisory service and software provider, and portfolio company of Gemspring Capital, has announced its acquisition of enterprise mobility company Corporate Accessories Group (CAG). Based in Massachusetts, CAG provides enterprise and small business customers with a range of mobility solutions including wireless plan management and spend optimization, as well as mobile product sales. The investment supports Amplix's efforts to address growing demand for mobility cost optimization.
A&M Capital's Med-Metrix Acquires Tritech Healthcare Management. Med-Metrix, a revenue cycle management solution provider for health systems and physicians groups, has acquired Tritech Healthcare Management to enhance its claims solutions capabilities. Based in the Northeast, Tritech provides complex claims solutions for healthcare providers. Med-Metrix is a portfolio company of A&M Capital Partners.
Exits
The Chemours Company Exits Glycolic Acid Business to Iron Path Portco. Chemistry company The Chemours Company is exiting its glycolic acid business, and a recent press release said the corporation has agreed to sell the assets to PureTech Scientified, a platform company of lower middle-market private equity firm Iron Path Capital. The investment positions PureTech to strengthen its position with life sciences and specialty chemical industry end-customers. The assets were sold for $137 million in cash, the announcement noted.
Thompson Street Exits Supply Chain Software Business to IKEA Owner. Thompson Street Capital Partners, a St. Louis-based private equity firm, announced the sale of warehouse management system and supply chain software company Made4net. The firm has sold the company to Ingka Group, owner and operator of 482 IKEA stores across 31 countries. Following the acquisition, Ingka will launch Made2net's software across its IKEA stores worldwide as part of its broader digital transformation strategy, a press release said.
Great Hill Divests Partial ParetoHealth Ownership to Warburg Pincus. Private equity firm Great Hill Partners has announced a partial exit of ParetoHealth, an employee benefits platform, to growth investor Warburg Pincus. Great Hill first acquired Pareto Health in 2019. Following the transaction, Great Hill and Warurg Pincus will retain equal stakes in the company. The investment from Warburg Pincus will enable ParetoHealth to mitigate volatility and lower the overall cost of healthcare for small and midsize employers.
Fundraising
Nexa Equity Closes $180 Million PE Fund. San Francisco-based Nexa Equity, a private equity firm focused on the lower-middle market, has announced the close of its inaugural private equity fund with $180 million in capital commitments. Nexa Equity Fund I will focus on software and fintech investments, and has so far completed five platform investments and five add-ons. In addition to the latest fundraise, Nexa has also raised $150 million through deal-specific co-investment vehicles, a press release noted.