PE Weekly: Industrials and Manufacturing Add-Ons Continue to Lead
Middle-market M&A continues to focus on add-ons, while a $2 billion exit in the energy market also makes headlines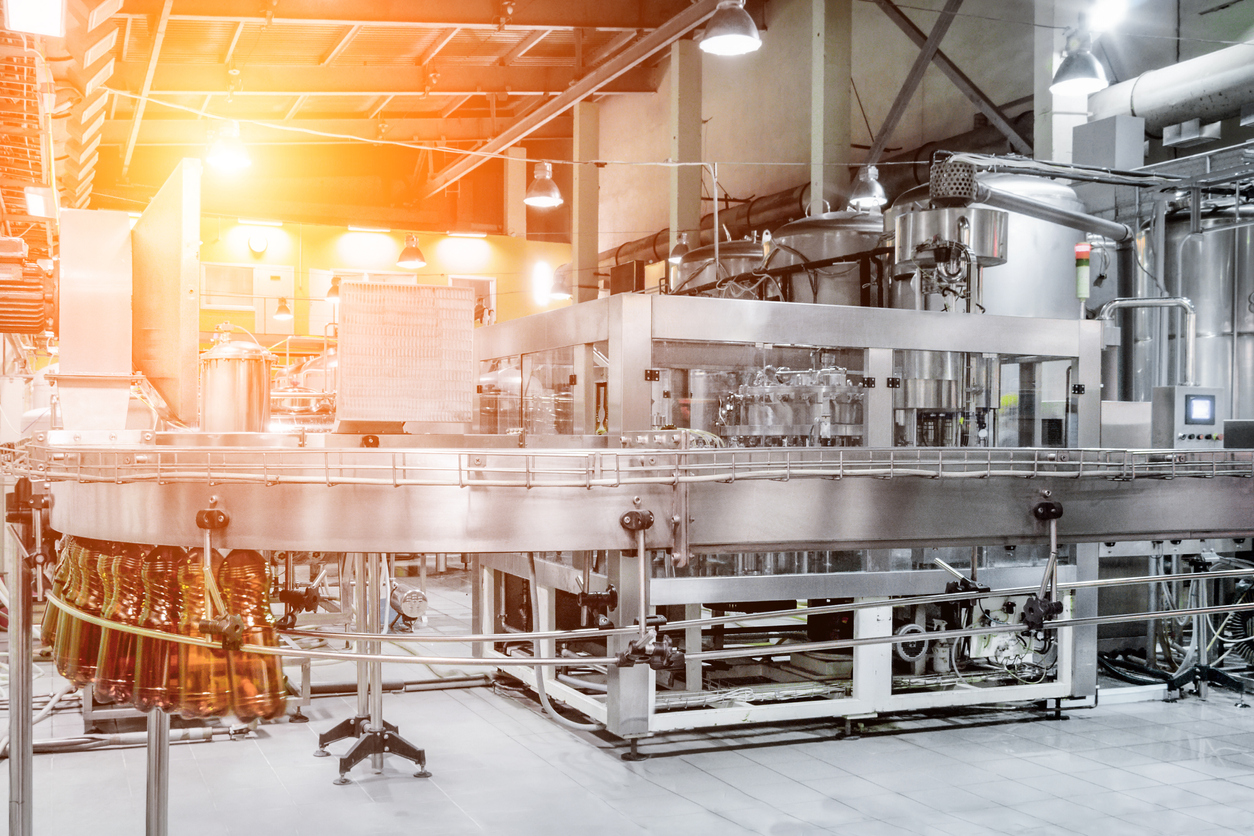 Middle-market dealmakers continue to focus on add-on transactions this week with deals largely focused on industrials and manufacturing. Elsewhere, the energy market saw a $2 billion exit, while private equity platform investments in the food sector signals continued strength for some pockets of the consumer goods market. Read about the latest middle-market M&A transactions below.
Platform Investments
ICV Forms Desi Fresh Foods with Platform Investment. ICV Partners, a lower middle-market investment firm targeting the business services, consumer goods and services, food and beverage, and healthcare spaces, has announced the formation of food brand Desi Fresh Foods. The launch of the platform company follows ICV's acquisition of Desi Natural and Noga brands from Raymundo's Food Group, a portfolio company of AUA Private Equity Partners. Desi Fresh Foods produces South Asian food products including dahi and lassi. "We think there is considerable opportunity to bring Desi Fresh Foods products to more grocers in America," said ICV managing director Qian Elmore in a statement.
Levine Leichtman Acquires Ice Cream Franchisor. Levine Leichtman Capital Partners, a private equity firm based in Los Angeles, announced its acquisition of Kilwin's Quality Confections and Kilwins Chocolates Franchise. Together, they operate as a franchisor, retailer, manufacturer and distributor of chocolate, ice cream and confectionary products. In a statement, Don McCarty, co-majority owner of the business, said he is confident in Levine Leichtman's ability to fuel the company's next phase of growth. He and co-owner Robin McCarty will retain an ownership interest in the business, an announcement said.
Add-Ons
Blue Point's Transfar Acquires Manufacturer Pro Form. Blue Point Capital Partners announced that its portfolio company Transtar Holding Company, a portfolio of brands and aftermarket automotive product manufacturer and distributor, has acquired Pro Form Products. Pro Form manufactures and refinishes repair products for the automotive, aviation, industrial and marine markets. Following the acquisition, Pro Form will operate as a subsidiary of Transtar Autobody Technologies under the Transtar Holding Company umbrella.
Hastings Partners with One Equity for Chemicals Merger. Lower middle-market private equity firm Hastings Equity partners has announced its investment in chemicals company RSI Chemicals, with plans to merge the business with existing portfolio company Imperative Chemical Partners, according to a recent press release. The transaction will see Hastings partner with One Equity Partners to recapitalize Imperative and merge the two businesses. Imperative has completed seven add-on acquisitions since it first partnered with Hastings. In a statement, Hastings managing director Joe Conlon said "the combined company will more effectively serve their customers and create tremendous upside with their combined capabilities."
OceanSound's RMA Acquires GeoTest. RMA Companies, which provides technology-enabled lab testing and quality management for public and private infrastructure assets, has acquired GeoTest, a construction materials testing service provider. RMA is a portfolio company of private equity firm OceanSound Partners, which focuses on technology and technology-enabled services investments across the public and private sectors. The investment marks RMA's sixth add-on acquisition since December 2021, according to a press release.
One Equity's Orion Acquires Digital Transformation Business in India. Orion Innovation, a product development services company focused on supporting digital transformation of its clients, has announced its combination with Sryas, a global technology company also specializing in digital transformation. Orion is a portfolio company of middle-market private equity firm One Equity Partners. The investment strengthens Orion's presence in India, where Sryas is based, particularly in the country's data, analytics and telecoms markets.
O2's Flip Electronics Acquires Semiconductor Component Manufacturer. Flip Electronics, which distributes obsolete electronic components, has acquired Resurgent Semiconductor, which provides extended manufacturing for previously obsolete or end-of-life semiconductor components. An announcement said the acquisition will strengthen Flip's existing services offering and further its mission to address the challenge of component obsolescence that manufacturers face today. Flip is a portfolio company of O2 Investment Partners, a lower middle-market private equity firm focused on the B2B services, technology and industrial industries.
Arlington Capital's Tex Tech Acquires California Manufacturer. Tex Tech Industries, which supplies science-based materials for complex end-markets including aerospace, defense, medical and industrial, has acquired SGL Carbon and its operations in Gardena, California, which include SGL Composites. SGL develops and manufactures high-temperature materials and components with high carbon and silica purities for a variety of end-markets including aerospace, defense, industrial and automotive. Tex Tech is a portfolio company of Arlington Capital Partners, a middle-market private equity firm.
Exits
Levine Leichtman to Sell GL Education. Levine Leichtman has announced its planned exit from GL Education, a UK-based children's education assessment solution provider. The Los Angeles-based middle-market private equity firm will sell the assets to Renaissance, a portfolio company of Blackstone Group and Francisco Partners, according to a press release. In a statement, Levine Leichtman partner Andrew Schwartz noted that while GL Education was a part of the firm's portfolio, it supported the company's international expansion, product development and M&A strategy. The sale marks the private equity firm's 16th successful exit since March 2020.
ArcLight Exits Renewable Energy Infrastructure Platform. ArcLight Capital Partners, a middle-market private equity firm focused on infrastructure, announced the sale of Great River Hyrdro, a renewable energy infrastructure platform. The company was acquired by affiliates of Hydro-Quebec for about $2 billion. Great River is the largest conventional hydroelectric portfolio in New England, according to the press release. The company was a part of the ArtLight portfolio for more than five years, during which it operated as a standalone platform supplying carbon-free electricity to the New England market.
Insights
Mid-Market Businesses Boosted 2022 Private Credit Volume. New data from the Global Private Capital Association revealed private credit investments hit record volumes in 2022, boosted, in part, by middle-market companies. According to the GPCA's latest analysis, private credit increased year-over-year by 89% last year, reaching $10.8 billion, across emerging and developing markets including Asia, Latin America, Africa, Central and Eastern Europe, and the Middle East. Middle-market borrowers accounted for a significant portion of this growth as businesses sought alternative financing products amid rising interest rates. "There are persistent financing gaps unaddressed by global or local banks that private credit funds are helping to fill," stated Jeff Schlapinski, GPCA's Managing Director, Research.