PE Weekly: M&A Targets the Versatile Services Sector
Acquisition targets highlighted investor interest in the services space, spanning the public sector, roofing and HVAC, IT solutions and more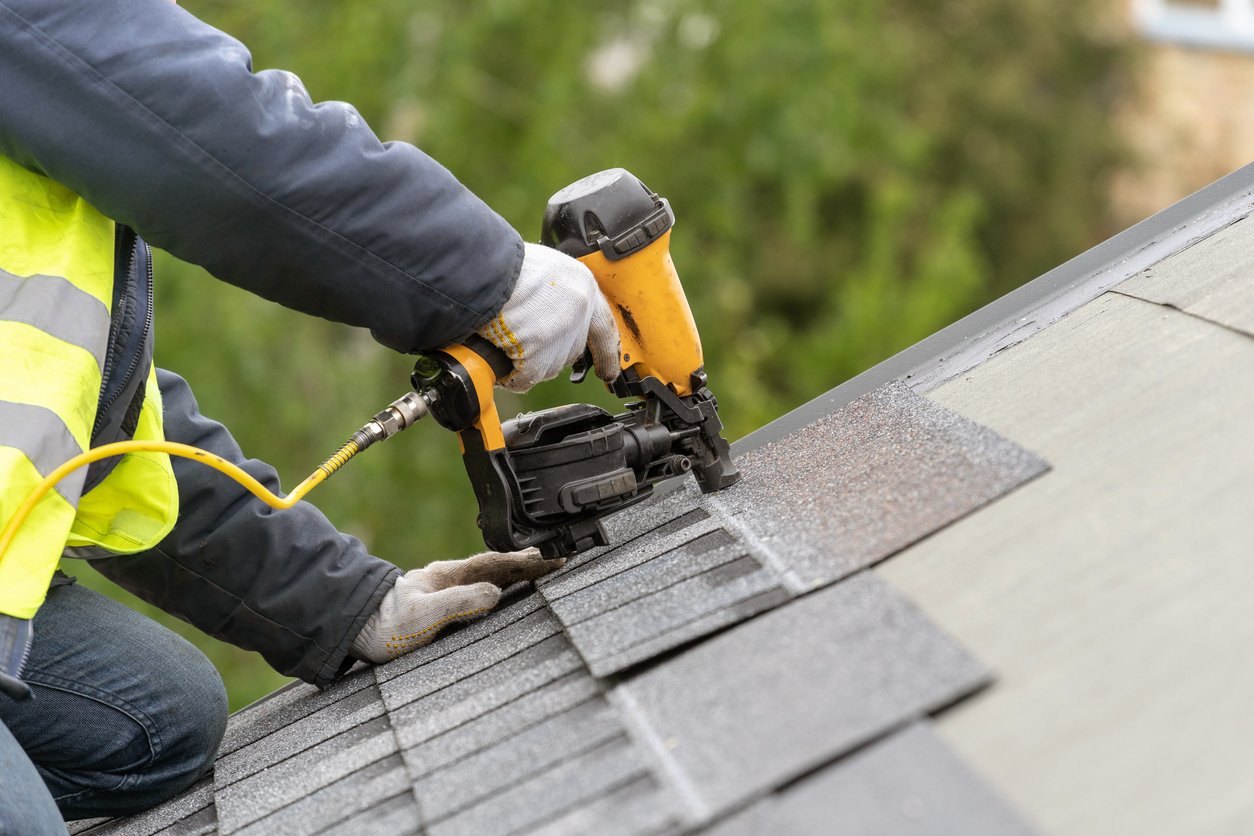 M&A activity this week highlighted investor interest in the versatile services sector. Investments ranged from government consulting, to residential roofing and HVAC, to safety management and beyond. Plus, two investment banks merge, and the close of several new funds signals more middle-market M&A ahead.
Platform Investments
Trinity Hunt Launches HVAC Platform with Alliance Group Investment. Private equity firm Trinity Hunt Partners announced its majority investment in Alliance Group, an HVAC system services provider. The firm's investment establishes an HVAC platform that it plans to grow through strategic acquisitions across the U.S., as well as through organic growth initiatives. Alliance currently serves more than 500 commercial clients across the Northeast.
Corinthian Capital Acquires Luxury RV Business Ultimate Toys. Corinthian Capital Management, an affiliate of middle-market private equity firm Corinthian Capital Group, has acquired Ultimate Toys Inc., a press release said. Ultimate Toys designs and markets Class B RV luxury vehicles offered via a network of dealers or direct-to-consumer. Corinthian is the company's first institutional investor.
HKW Invests in Hospitality IT Business CMIT Solutions. CMIT Solutions, an IT Managed Service Provider, has announced backing from middle-market private equity firm HKW, according to a recent press release. CMIT provides hospitality-specific IT and cybersecurity solutions. HKW plans to support company growth with a focus on industry-targeted product innovation, increasing operational efficiencies and improving fulfillment capabilities.
Renovus Capital Forms Government Services Platform with Acquisition. Renovus Capital Partners, a lower middle-market private equity firm focused on the knowledge and talent industries, has announced the formation of a new government services platform, Aretum, and its subsequent acquisition of Miracle Systems. Miracle Systems provides federal agencies with management and technology consulting services, and follows the firm's previous acquisition of Panum Telecom within the Aretum platform. A press release noted Aretum will focus on the DoD, DHS and Federal Civilian agencies with its services.
TruArc Invests in Trademark Cosmetics. Middle-market private equity firm TruArc Partners has announced its investment in Trademark Cosmetics, a formulator and manufacturer of beauty and personal care products. The firm said it will drive growth at the company through organic initiatives and strategic M&A. In a statement, TruArc partner Gerald Sheehan said Trademark is "well-positioned" to scale using TruArc's capital and M&A expertise.
Gainline Capital Acquires Electric Company from Utility Rescue Holdings. Middle-market private equity firm Gainline Capital Partners has acquired a majority interest in electricity company Flagship Power from its parent company Utility Rescue Holdings, according to a press release. Utility Rescue is an energy services and financial technology holding company that currently has five businesses in its portfolio, including Flagship, founded in 2022. Utility will retain a stake in the company, the announcement noted, adding that Flagship has recently introduced its Flagship PLUS energy bill negotiation service.
Add-Ons
Enhanced Healthcare's Vytalize Health Announces Acquisition. Vytalize Health, a value-based healthcare platform for independent physicians and practices, and a portfolio company of middle-market healthcare private equity firm Enhanced Healthcare Partners, has acquired Independent Physician Association of New York (IPA NY). The acquisition follows Enhanced Healthcare's $100 million equity and debt capital investment in the business. The firm first invested in Vytalize in March of 2022, a press release noted. In a statement, Enhanced Healthcare general partner Samarth Chandra said the firm "recognizes that additional capital and strategic M&A will further Vytalize's momentum."
AEA Investors SBPE's Meritas Gas Acquires Hohenschild Welders Supply. Meritas Gas Partners, a platform assembling a network of gas and welding supply distributors, has acquired Hohenschild Welders Supply Company, according to a press release. Meritas is a portfolio company of AEA Investors Small Business Private Equity. In a statement, Meritus chairman Scott Kaltrider said the acquisition of Hohenschild "fills an important geographic gap for us and furthers our strategy to expand our presence in the Midwest."
LightBay Capital and Freeman Spogli's Infinity Completes Tenth Add-On. Infinity Home Services, a provider of residential roofing replacement and exterior home services, and a portfolio company of private equity firms LightBay Capital and Freeman Spogli & Co., has announced its ninth and tenth add-on acquisitions. The company acquired Skywalker Roofing and Henderson Roofing, a press release said. The private equity firms first partnered with Infinity in December 2022 to help accelerate its growth.
OceanSound's CFM Acquisition Creates FinTech Platform. CFM, a FinTech software provider that helps financial institutions digitize operations, has acquired IMM, a software company helping financial institutions automate document workflow. The investment follows CFM's acquisition of NXTsoft and creates a new FinTech platform through the combination of the three businesses. The platform is a part of the OceanSound Partners portfolio, a press release noted.
CenterOak's CollisionRight Makes Third Add-On Acquisition in 2023. CollisionRight, an auto body repair shop operator and portfolio company of private equity firm CenterOak Partners, has announced its investment in D's Paint & Body, its third add-on acquisition this year. The investment brings the total number of shops within the platform company to more than 80, and marks CollisionRight's expansion into Illinois. The business had previously acquired Action Collision and Severn Auto Body.
NMS Capital's Safety Management Acquires Trinity Safety. Safety Management Group, a portfolio company of private equity firm NMS Capital and a provider of safety, environmental and health services to utilities, construction and health businesses, has acquired Trinity Safety Group. Trinity offers on-site safety solutions, including strategy and training, to a variety of end markets including insurance and manufacturing. "We believe the combination of resources, infrastructure and relationships will accelerate our growth trajectory while maintaining our focus on providing the highest-quality safety services for our clients," stated Trinity founder Jason Jones
Fundraising
AEA's Private Equity Continuation Fund Raises $384 Million. AEA Investors LP's Small Business Private Equity strategy has announced it secured $384 million in capital commitments, adding that the continuation fund also made its first acquisition. AEA SBPE acquired a majority interest in Singer Industrial, which distributes industrial rubber and fluid powder products, from AEA Investors Small Business Fund II LP. A press release noted the fund is anchored by AEA SBPE Funds, as well as Apollo S3 and alternative investment firm LGT Capital Partners.
Healthcare PE firm BPOC Closes $425 Million Continuation Fund. Healthcare-focused private equity firm BPOC announced the close of its first continuation vehicle, a $425 million transaction backed by investment funds affiliated with Apollo S3, Blackstone Strategic Partners and Five Arrows, according to a recent press release. The fund consists of five healthcare services companies that were previously held by Beecken Petty O'Keefe & Company funds, and will provide additional time and capital to the portfolio companies to support further growth.
Flexstone Partners Raises $790 Million for Middle-Market Co-Investments. Flexstone Partners, an affiliate of Natixis Investment Managers, announced the close of its small- and middle-market private equity co-investment funds, raising $790 million. A press release said the firm will co-invest in up to 50 companies with Global Opportunities IV. In a statement, managing partner Eric Deram said the fund's close "demonstrates strong appetite for Flexstone's unique small and middle-market co-investing strategy, even during times of global economic uncertainty."
O2 Closes Fund IV for Lower Middle-Market. O2 Investment Partners, a private equity firm focused on the lower middle-market, has closed its Fund IV with $445 million in capital commitments, a press release said. O2's investment strategy targets entrepreneurial management teams and family- and founder-owned businesses. "our approach to 'honoring the entrepreneur' is well-positioned as we guide growth-oriented companies through a rapidly shifting market environment," stated O2 managing partner Todd Fink.
Insights
Investment Banks Harris Williams and Sixpoint Partners Merge. Global investment bank Harris Williams, which specializes in M&A advisory, announced its merger with investment bank Sixpoint Partners, which specializes in private capital advisory. The combined firm will have an expanded service offering for clients and will continue to be led by co-CEOs Bob Baltimore and John Neuner. Sixpoint founder Eric Zoller will join Harris Williams as head of private capital advisory.
Golub Capital Analysis Finds Rising Middle-Market Growth. Middle-market private companies exceeded growth expectations at the beginning of the year, according to the Golub Capital Altman Index. The analysis found mid-market private businesses saw 11% year-over-year growth in both earnings and revenue in the first two months of 2023. "Our data suggests that many analysts continue to underestimate the health of the U.S. economy and the resilience of private equity-owned businesses," stated Golub Capital CEO Lawrence E. Golub.
Cambridge Wilkinson Expands into Sports and Entertainment. Investment bank Cambridge Wilkinson has expanded its industry coverage into sports and entertainment, real estate Delaware Statutory Trusts (DSTS), a private family office services. The expansion comes as the firm adds new senior bankers and partnerships, enabling the investment bank to add support for capital raises and buyout transactions. The firm's existing industry services including specialty finance, real estate, fund finance and ESG. "We are seeing an incredible amount of deal flow both on the equity and private credit side for our investor base this year, with a number of tailwinds working in our favor," stated CW co-founder and global head of investment banking Rob Bolandian.