PE Weekly: Focus Turns to the Lower-Middle Market
M&A finds value and opportunity in the lower end of the middle-market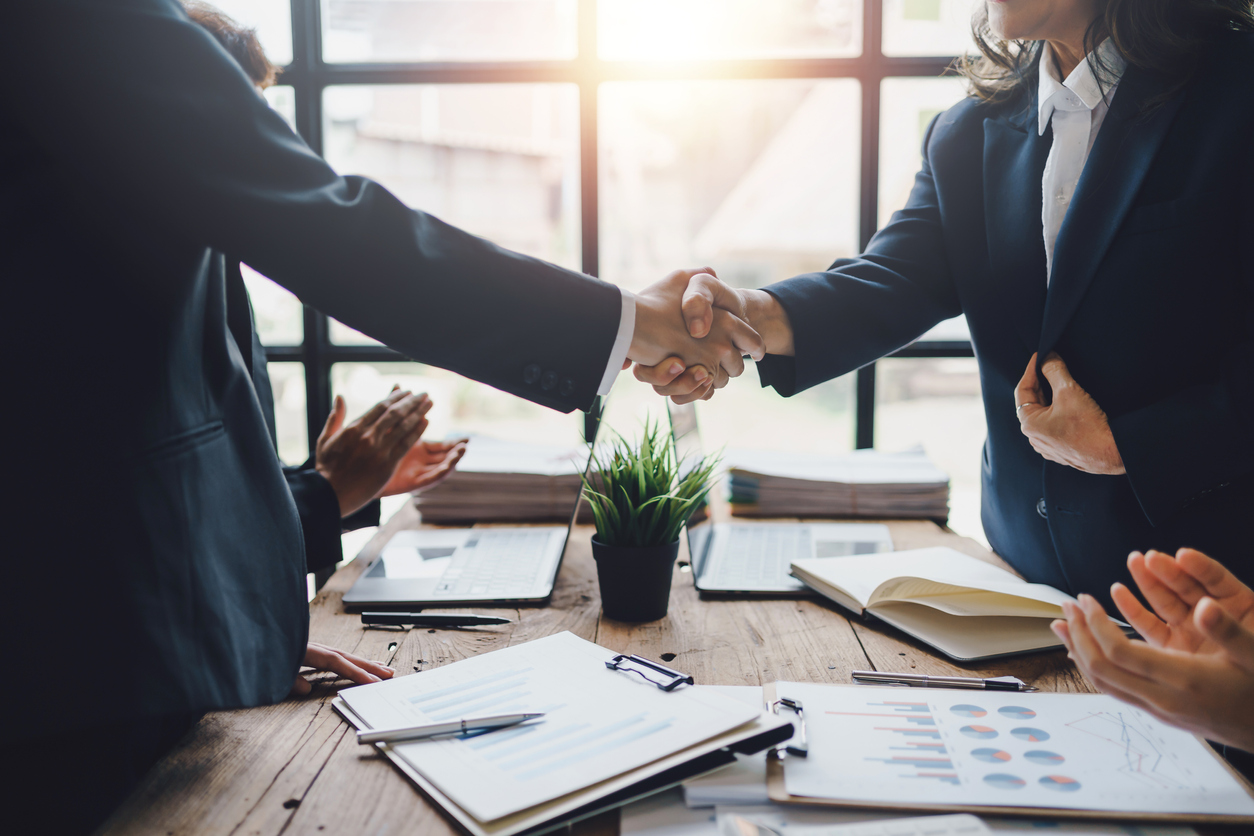 At a time when sky-high valuations seem to be a thing of the past (at least for now), middle-market investors' attention has migrated from price tag to growth potential. This week, many of the latest M&A transactions target the lower end of the middle-market spectrum, with new deals announced in the HVAC, steel and other spaces. For one investment firm, the lower-middle market is its "logical next step" for its newest fund after focusing on larger acquisition targets. Explore recent investments, exits and fundraising news below.
Platform Investments
Heartwood Partners Acquires Seed Collection Business. Heartwood Partners, a middle-market private equity firm based in Connecticut, has announced its investment in NativeSeed Group, which operates a wild seed collection business as well as erosion control solutions to support land reclamation and conservation projects. The acquisition includes NativeSeed and its various brands, including S&S Seeds and Granite Seed, which provide seeds to various landowners and government agencies. The company was founded by Victor Schaff, who owned the business for nearly 50 years and has grown the business via acquisitions.
CNL Strategic Capital Takes Majority stake in TacMed. CNL Strategic Capital, managed by CNL Strategic Capital Management and Levine Leichtman Strategic Capital, has announced its majority acquisition in TacMed Solutions, which designs and manufactures medical products. The investment marks CNL's 12th acquisition, according to a press release. Terms of the investment include an acquisition of a majority stake in the company as well as debt, with remaining TacMed equity owned by the company's executive team and its founder.
Sound Partners, Calico Group Pair for HVAC Investment. Lower-middle market private equity firm Sound Partners and Morgan Strain and Steven Brayent's private investment vehicle Calico Group have announced their joint acquisition of Tradewinds Mechanical, a commercial HVAC-R company. A press release said Tradewinds services the Las Vegas market, and that the company will continue its growth trajectory while retaining its existing team.
Audax invests in Mosaic Dental Collective. Mosaic Dental Collective, which provides dental care through its network of more than 75 dentists, has announced a partnership with middle-market alternative investment manager Audax Private Equity. Financial terms of the transaction were not made public. In a statement, Audax managing director David Goldenheim said the firm will support Mosaic's expansion "through operational excellence and M&A."
Accel-KKR Joins Riverside in Enterprise Labeling Investment. Accel-KKR, a technology-focused investment firm focused on middle-market companies, has announced its equity investment in enterprise labeling and artwork management company Loftware, joining existing investor Riverside Partners, a middle-market private equity firm. "Now backed by not just one but two leading technology investors, we are poised to do even more for our customers, partners and employees as we accelerate our global growth plans," said Loftware president and CEO Robert O'Connor. Riverside first invested in the business in 2014.
Boyne Capital Acquires Marine Maintenance Business. Boyne Capital, a private equity firm focused on the lower-middle market, announced its partnership with Ryan Construction Co. and Ryan Marine, which provides marine and industrial contracting and maintenance services in Virginia. The company services a variety of government and industrial end-markets as "a mission-critical provider to the significant naval and industrial infrastructure in the region," a press release noted. Ryan Marine will use the backing of Boyne to strengthen its corporate infrastructure and increase its market share.
Add-Ons
Spire Capital's PROtect Acquires Risk Inspection Provider. PROtect, a professional services company providing safety and compliance solutions to high-hazard industries like oil and gas, has announced its acquisition of Houston Integrity Consultants, a business that provides risk-based inspection solutions and inspection data management system software. Together, the businesses will strengthen their mechanical integrity inspection and process safety management solutions, as well as engineering capabilities. PROtect is a portfolio company of Spire Capital Partners, which focuses on lower-middle market investments within the technology-enabled business services, media and communications, and education markets.
Argosy's Groome Industrial Acquires Blasting Solutions. Argosy Private Equity portfolio company Groome Industrial Service Group, which provides industrial maintenance services, has announced its acquisition of Blasting Solutions, which uses controlled explosives to de-slag boilers. Argosy Private Equity, which focuses on the lower-middle market, is supporting integration efforts using its Value Acceleration Methodology. In a statement, Argosy partner Keven Shanahan said Blasting Solutions "will complement Groome's continued focus on safety, efficiency and innovation."
Levine Leichtman's In-Place Machining Acquires Machine Works. In-Place Machining, which provides on-site field machining and precision measurement services for the infrastructure and industrial equipment spaces, has announced its acquisition of Western Machine Works, a provider of mechanical design, repair and maintenance services for precision components. In-Place Machining is a portfolio company of Levine Leichtman Capital Partners, a middle-market private equity firm. In a statement, In-Place Machining CEO Dean Flint said the investment expands its geographic footprint in the Pacific Northwest.
Tower Arch's Intelligent Technical Solutions Announces Five Acquisitions. Intelligence Technical Solutions, which provides managed IT services, has announced five add-on acquisitions. The investments include Granite Computer Solutions, BrightWire Networks, Ox Power Computing Service, ProTechnical and A Leap Ahead IT. Their managed IT service offerings span Arizona, Washington, Nevada and California. Intelligent Technical Solutions is a portfolio company of Tower Arch Capital, a Utah-based lower-middle market private equity firm.
Gryphon Investors' Right Time Acquires HVAC Business. Right Time Group of Companies, a Canada-based HVAC business and portfolio company of middle-market private equity firm Gryphon Investors, has announced its acquisition of Oosterveld Heating and Air Conditioning. The investment strengthens its geographic position in the Southern Ontario market, according to a press release. The acquisition marks the 17th add-on investment for Right Time, and said in its announcement it continues to seek out residential HVAC investments in Canada.
Northlane's SAI MedPartners Acquires PharmaForce. SAI MedPartners, a portfolio company of Northlane Capital Partners and a consultancy firm for the pharmaceutical industry, has acquired PharmaForce International, a pharmaceutical market intelligence company. In a statement, SAI founder and CEO Erik Nordhoy said the investment enhances the company's competitive intelligence capabilities. "PharmaForce's commercial benchmarking offerings complement our core CI services by providing supplemental data and incremental insights to our customers," he added.
Exits
V&A Capital Exits Federal Steel Supply to Westbridge Capital. Investment bank Brown Gibbons Lang & Company (BGL) has announced the sale of Federal Steel Supply by lower-middle market private equity firm V&A Capital to Westbridge Capital, based in Canada. BGL's Metals & Metals Processing investment banking team advised on the transaction. V&A first acquired Federal Steel Supply, which supplies industrial markets with heavy wall pipes and various services, in 2019, and grew the company via strategic M&A.
Viking M&A Exits Appalachian Truss. Apalachian Truss, a truss manufacturer operating across western North Carolina, has been sold to The Oxford Group by its previous owner, Viking Mergers & Acquisitions. A press release said this marks the second truss manufacturing acquisition for The Oxford Group, a family office and private equity firm based in Minnesota. In a statement, The Oxford Group CEO Brian Swanson said the investment expands the firm's "capacity for innovation and quality production" within the truss manufacturing market.
Harvest Partners to Exit Lazer Logistics. Harvest Partners, a middle-market private equity firm, has announced it reached an agreement to sell logistics service provider Lazer Logistics. Harvest is exiting the company to EQT Infrastructure VI fund, a press release said. The firm first invested in the company in 2019, and has since promoted growth in the business as well as launched ESG-related initiatives. During its time as part of the Harvest portfolio, Lazer built the industry's largest fleet of electric spotters.
LongueVue Exits TileBar. LongueVue Capital, a private equity firm based in New Orleans, has exited TileBar, a technology-enabled direct-to-consumer tile and flooring brand. The firm sold the business to New York-based private equity firm AEA Inevstors, according to a press release. LVC first acquired TileBar in 2019, and during their partnership the company more than quadrupled revenues, enhanced its website, launched new showrooms and invested in its infrastructure.
Fundraising
DW Healthcare Partners Raises $210M for Founders Fund. DW Healthcare Partners, a private equity firm targeting the healthcare industry, has announced the close of its DW Healthcare Partners Small Cap (Founders Fund) with $210 million in capital commitments. The fund will focus on lower-middle market healthcare investments in companies that are between $3 million and $6 million EBITDA, a press release said. "As we have raised larger funds, launching this dedicated smaller fund focused on small companies is a logical next step," said the firm's co-founder and managing partner Andrew Carragher. The fund currently has two portfolio companies, TubeWriter and DermLite.
Insights
BluWave, TalentScape and Entromy Release latest PE Human Capital Report. Organizational assessment platform Entromy, HR consulting firm TalentScape Partners and BluWave, a B2B marketplace for private equity firms to connect to third-party service providers and talent, have announced the release of their joint report on human capital trends in private equity. According to the survey, middle-market private equity's investment in human capital continues to climb. But less than half of talent partners say their firms collect and analyze HR data across their portfolio companies to assess talent-related risks, and only 40% say they have an effective dashboard to gain visibility into talent-related topics across portfolio companies.