PE Weekly: Has Instant Pot Found a Buyer?
Reports say investors may be interested in an Instant Brands buy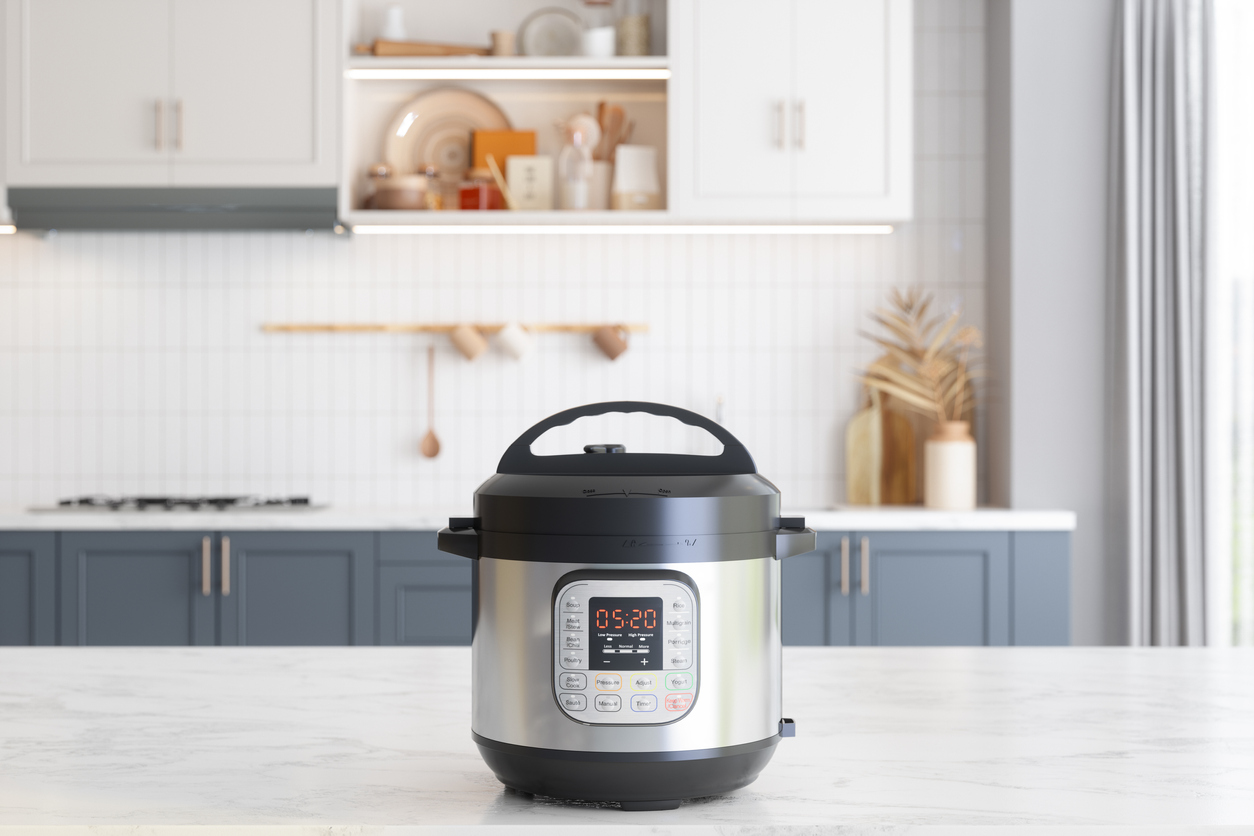 News broke earlier this year that the maker of Instant Pot and Pyrex, Instant Brands, had filed for bankruptcy. But recent reports say the company may have found a new investor (or two). This week's PE Weekly roundup examines the potential deal, plus looks at the latest M&A activity, which is focused heavily on the services space.
Platform Investments
Brightstar Capital Acquires Douglas Products and Packaging. Private equity firm Brightstar Capital Partners announced in a press release its acquisition of Douglas Products and Packing Company, a manufacturer and marketer of specialty products. The company services brands in the agriculture production and pest control markets, according to a press release. Brightstar plans to grow Douglas by entering new markets and geographies, and adding new use cases for its manufacturing capabilities.
Kian Capital Launches Auto Repair Platform PARC Auto. Kian Capital Partners, a lower middle-market investment firm, has launched a new automotive repair platform dubbed PARC Auto. The launch follows the firm's acquisition of Brycor, which operates 15 Meineke automotive care centers in Kentucky. Kian will expand the platform by entering new markets, opening more stores and making strategic add-on acquisitions, a press release said.
Centre Lane Partners, Citadel Consider Instant Pot Buy. Instant Brands, the maker of the Instant Pot and Pyrex glassware products that filed for bankruptcy earlier this year, is reportedly the potential target of an acquisition. Private equity firm Centre Lane Partners is considering an investment, while hedge fund Citadel could offer to purchase loan holdings from existing Instant Brands lenders, reports in Bloomberg Law said, citing unnamed sources.
Susquehanna Acquires U.S. Compliance. Susquehanna Private Capital, a middle-market private equity firm, announced its acquisition of U.S. Compliance, which provide environmental, health and safety compliance management solutions. The business services a variety of end-markets in North America, ensuring their facilities are compliance with workplace safety and environmental regulations.
Grand Valley Holdings, Gemspring Pair for OCI Acquisition. Grand Valley Holdings, an independent sponsor investing in family-owned businesses, along with middle-market private equity firm Gemspring Capital Management, have paired up to acquire manufacturing company OCI. The business manufactures custom foundation drilling components for the infrastructure and construction sectors.
Add-Ons
Harbor Beach's AVFX Acquires Audio/Visual Production Company. AVFX, an audio/visual production company backed by private equity firm Harbor Beach Capital, has expanded with the add-on acquisition of AV Matters. The investment broadens AVFX's geographic reach in the Southeast to service corporate and association clients. AV Matters offers audio/visual as well as event production services.
Levine Leichtman's Technical Safety Services Acquires Controlled Environmental Management. Levine Leichtman Capital Partners portfolio company Technical Safety Services (TSS) has acquired Controlled Environment Management, a press release revealed. Technical Safety Services provides testing, inspection, certification and calibration services to businesses in the pharmaceutical, healthcare and life sciences space. Controlled Environmental Management operates in the same industry and will enhance TSS's client support capabilities, according to TSS President and CEO Marc Boreham.
Strategics
Virgin Pulse Merges with HealthComp. Virgin Pulse, a digital-first health business, announced in a press release this week its plans to merge with benefits and analytics platform HealthComp. The companies said their merger will result in a tech- and data-powered platform-as-a-service company that uses artificial intelligence to design health plans and improve health outcomes. The companies pointed to the growing demand for an integrated experience within the employer-sponsored benefits ecosystem. In a statement, Virgin Pulse CEO Chris Michalak said, "This combination with HealthComp creates a new category in the health space that will change the way employers address the twofold challenge of reducing costs and improving member outcomes."
Fundraising
Champlain Capital Raises $300 Million. Champlain Capital Partners, a private equity firm focused on the lower-middle market, announced the close of Champlain Capital Partners Fund IV, its fourth private equity fund. The firm secured $300 million in capital commitments, surpassing its initial target of $225 million, according to a press release sent to Middle Market Growth. Champlain Capital pointed to its "One-Stop" capital strategy, which enables acquisitions without the need for third-party lenders.
GEC Closes Continuation Fund for Estis. Energy technology-focused private equity firm GEC has announced the close of a continuation fund for portfolio company Estis, a high pressure gas lift business. Kline Hill Partners, an investment firm focused on the secondaries market, was the sole buyer in the transaction. "We believe there is significant imbedded value in Estis going forward," stated GEC managing partner Jonathan Fairbanks.
Insights
Wells Fargo, Centerbridge Launch Midmarket Lending Service. Wells Fargo & Company and private investment management firm Centerbridge Partners have announced a collaboration focused on direct lending to middle-market businesses. According to a press release, Centerbridge will launch Overland Advisors, which will oversee a new business development company focused on making senior secured loans to midmarket businesses in North America. Wells Fargo provided an equity investment in the endeavor, and will support origination sourcing from Wells Fargo's existing middle-market customer base.
Middle Market Growth is produced by the Association for Corporate Growth. To learn more about the organization and how to become a member, visit www.acg.org.