PE Weekly: Houlihan Lokey Report Eyes European LBO Performance
Houlihan Lokey analyzes PE-sponsored debt financing activity across Europe, U.K. for Q1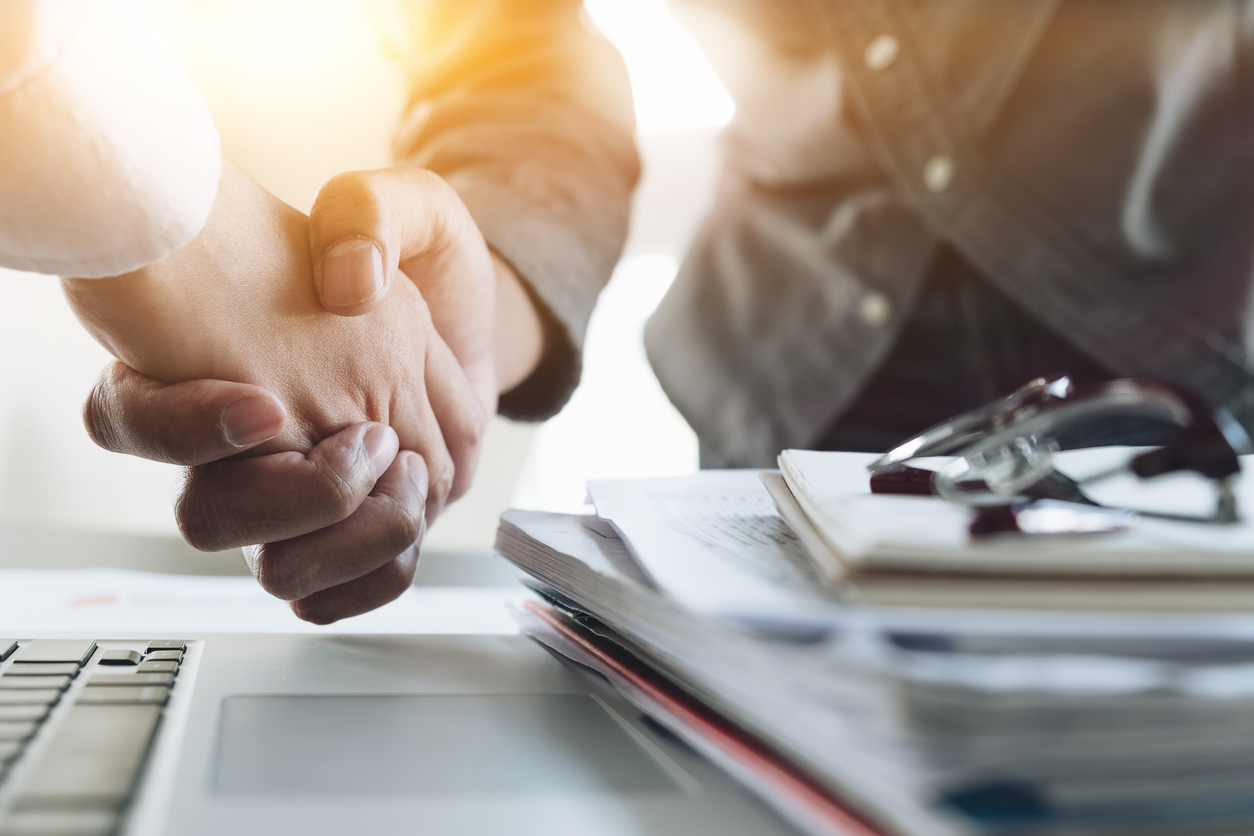 The week kicked off with a national holiday in the U.S., with dealmakers taking a bit of a break from announcing new mergers and acquisitions in the middle-market. It's unsurprising, considering. the macroeconomic pressures still weighing on the M&A landscape across the globe. Those pressures were highlighted in a recent Houlihan Lokey report examining private equity-sponsored debt financing activity in the U.K. and Europe for the year's first quarter. Unsurprisingly, that activity was down, but Houlihan analysts remain confident in the resiliency of the middle-cap leveraged buyout market. Explore the firm's reports, and other news in middle-market dealmaking, below.
Platform Investments
Cross Keys Advises on Plastic Surgery Company's Sale to Latticework Capital. Investment banking firm Cross Keys Capital announced in a press release that it has advised The Aesthetic Center for Plastic Surgery and ACPS The SurgiCentre on its sale to Latticework Capital Management. "We look forward to supporting the continued growth of the platform in the Texas market and beyond," stated Latticework co-founder and managing partner Steve Neumann.
Vector Capital Inks Deal for IT Acquisition. Vector Capital, a private equity firm focused on the technology sector, announced this week it reached an agreement to acquire IT solutions provider Riverbed Technology. In a statement, Vector principal Stephan Goodman said Vector's investment enhances the company's balance sheet and provides financial flexibility to the company, providing it "the ability to accelerate innovative offerings" and create value for its blue-chip customers.
Add-Ons
O2's 4M Building Solutions Acquires Capital Services. 4M Building Solutions, a full-service cleaning and janitorial services business, is expanding with its acquisition of Capital Services. The investment allows the company, a portfolio company of middle-market B2B services private equity firm O2 Investment Partners, to expand in the central Ohio region. Capital Services also provides cleaning services for healthcare, municipal, and other buildings and facilities.
Godspeed's SilverEdge Acquires Digital Design Business. SilverEdge, a platform company that provides cybersecurity and software solutions, has acquired Gardetto Engineering, an engineering services company specializing in digital and hardware design, as well as systems engineering. SilverEdge is a portfolio company of lower middle-market private equity firm Godspeed Capital, which focuses on defense and government services and technology. In a statement, Gdspeed partner Nat Fogg said the Gardetto investment enhances its presence with an existing customer in the intelligence community and broadens the company's offerings.
Alterna Equity's Bulk Express Transport Acquires Attaway Hauling. Bulk Express Transport, a transportation and logistics company and portfolio company of lower middle-market private equity firm Alterna Equity Partners, has announced a logistics acquisition. The business acquired Attaway Hauling and Choice Bulk Carriers, also a transportation and logistics business. The investment expands Bulk's geographic footprint throughout the Southeastern U.S. and diversifies its customer base, according to the announcement.
Exits
Campbell Soup Company Exits Emerald Nuts Brand. Campbell Soup Company has sold the Emerald Nuts brand to food manufacturer Flagstone Foods, according to a recent press release. In a statement, Flagstone CEO Harry Overly said, "Adding Emerald Nuts to our portfolio establishes a new avenue for Flagstone to service our customers to the highest levels of product quality and innovation," adding that the deal marks "a transformative acquisition" to Flagstone's portfolio.
Fundraising
OCERS Increases PE Allocation to 15%. The Orange County Employees Retirement System of Santa Ana, California announced this week it has adopted a private equity pacing plan after increasing its private equity allocation from 13% to 15%. The OCERS will commit $750 million in 2023 and $750 million in 2024, reports in Pensions & Investments said. Separately, the pension fund, with about $20 billion in assets under management, committed a combined $110 million to alternative investments, including $35 million to Genstar Capital Partners XI, which will focus on middle-market and large corporate acquisitions in financial services, healthcare, software and industrials.
Insights
Houlihan Lokey Releases Q1 European Debt Financing Analysis. Investment bank Houlihan Lokey has released its Q1 2023 MidCapMonitor analysis of private equity-sponsored debt financing activity across the U.K. and Europe. The firm's report finds a year-over-year and quarter-over-quarter decrease in Q1, tallying 78 transactions (down from 95 in Q4 2022). Despite the decline, Houlihan Lokey noted debt funds aggressively pursued add-on transactions in the quarter, closing 39 deals in the region. Software, technology and healthcare remained a top focus for debt lending in the region.
"Despite global headwinds, the mid-cap LBO market has proven its robustness compared to the much more volatile capital markets up until Q4. However, starting in Q4 2022 and continuing into the first quarter of 2023, many direct lenders (as well as private equity sponsors) have become very selective on new transactions and more focused on their portfolios," stated Norbert Schmitz, managing director at the firm's Capital Markets Group.