PE Weekly: Healthcare Niches Fuel M&A Activity
M&A targets healthcare from pediatrics to senior care to ophthalmology, while the public sector emerges as a strong acquisition target this week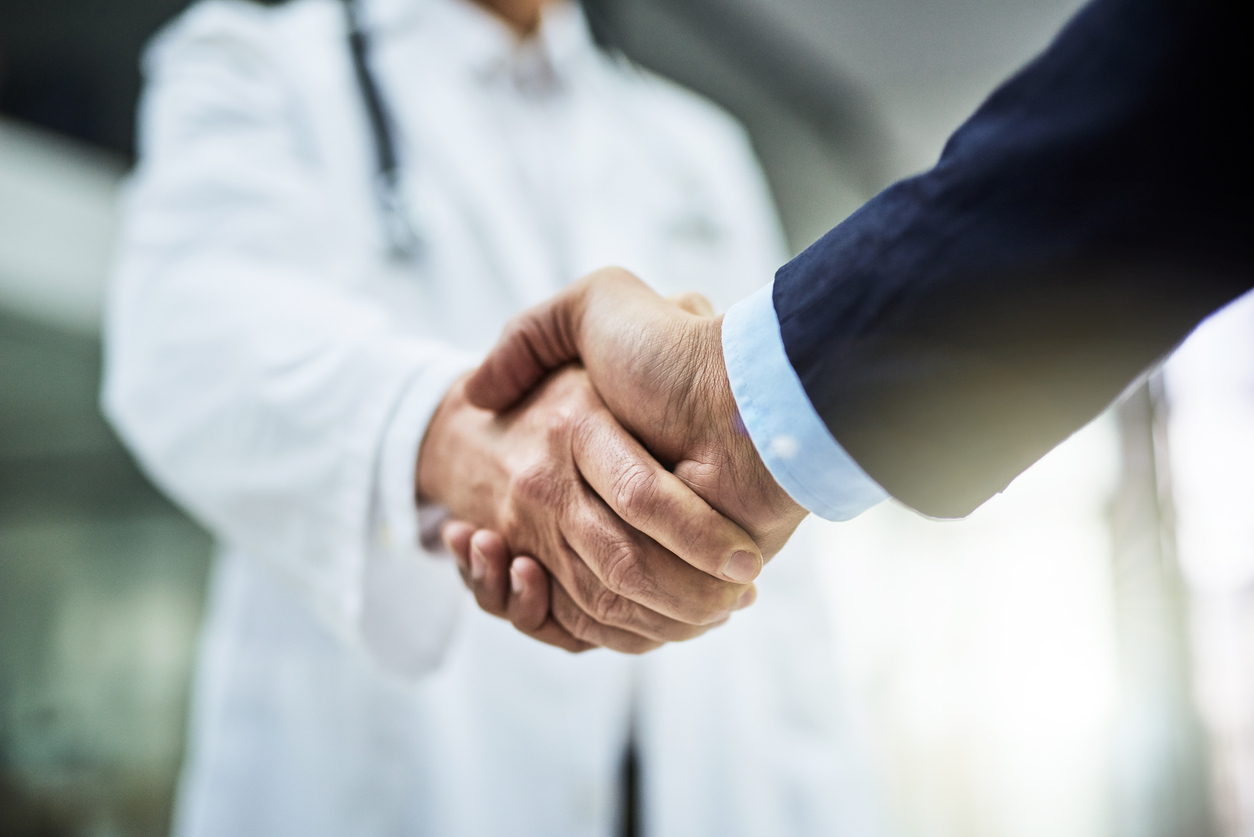 From pediatrics to senior care and ophthalmology, healthcare niches saw a healthy dose of M&A activity this week. In other markets, new platform investments and add-on acquisitions expanded across the public sector, with deals in national security, government payment solutions, and more.
Discover more of the latest transactions across the middle-market, plus new research on the challenges for emerging managers as LPs grow more selective, in our weekly roundup of the latest headlines below.
Platform Investments
Renovus Capital Partners Invests in Healthcare Marketing. Private equity firm Renovus Capital Partners announced its investment in Thomas J Paul (TJP), a marketing service provider that services clients in the healthcare and consumer packaged goods spaces. TJP offers pharmaceutical companies solutions to introduce new drugs to insurance providers and educate healthcare providers on the new products. With backing from Renovus, TJP said it plans to strengthen its service offering in the healthcare industry.
InTandem Acquires In-Home Healthcare Company HouseWorks. InTandem Capital Partners, a private equity firm focused on the healthcare sector, announced its latest investment in HouseWorks, an in-home healthcare company based in Massachusetts. Focused on providing senior care, HouseWorks said its investment from InTandem will support its clients, caregivers and internal teams. InTandem noted the investment adds to its existing portfolio of home care service providers.
Praesidian Makes Anchor Investment in Pediatric Care Company. Praesidian Capital has announced it has made an anchor investment in pediatric urgent care company Care+ Pediatric Urgent Care. The company opened its first location earlier this month in Oklahoma City. In a statement, Praesidian founder Jason Drattell said the firm is excited to expand its investments in the healthcare sector and plans to make future investments across the region.
CCMP Growth Advisors Invests in Car Wash Platform. New York-based private equity firm CCMP Growth Advisors has invested in express car wash platform Mammoth Holdings, a recent announcement said. The investment will be used to fuel new location openings and invest in technology. In a statement, CCMP managing director Joe Scharfenberger pointed to the platform's "compelling consumer value proposition and a strong geographic footprint with a deep pipeline of new stores."
McNally Capital Acquires National Security Advisor. Xcelerate Solutions, which provides end-to-end national security advisory services, announced was acquired by lower middle-market private equity firm McNally Capital. The investment stemmed from McNally's committed buyout vehicle McNally Capital Fund II and aligns with the firm's broader expertise in aerospace and defense, according to the firm's vice president Michael P. Ember.
MPS Law Bolsters M&A Practice with Acquisition. Meltzer, Purtill & Stelle LLC (MPS Law) announced its acquisition of Kaplan Saunders Valente & Beninati LLP, a press release said this week. The deal will strengthen MPS Law's commercial real estate, lending, and mergers and acquisitions practices, while expanding its list of practice areas. The Chicago-based law firm is adding five KSVB attorneys to its team as a result of the acquisition.
Resurgens Announces Latest Software Investment. Resurgens Technology Partners, a private equity firm focused on software, announced its latest investment in MCIM by Fulcrum Collaborations. MCIM provides maintenance, operations and facility management software for mission-critical facilities across a variety of industries, including telecom, financial services, manufacturing and healthcare. Backing from Resurgens will support MCIM's focus on product development, expansion into new markets, and efforts to attract new talent. The investment is the fifth acquisition from Resurgens Fund II, and the firm's third investment in property technology.
LP First, Trive Form New Home Services Platform. A collaboration between LP First Capital and Trive Capital has formed Cascade Services, a new home services brand. The company is the result of the combination of four residential HVAC and electrical contractors based in Florida, Mid-Florida Heating and Air, Aztil Air Conditioning, Extreme Air and Electric and Air Boca. The private equity firms noted in their announcement that Cascade Services is actively seeking add-on acquisition opportunities.
Add-On Acquisitions
Platte River's GME Supply Makes Line Worker Safety Acquisition. GME Supply, a portfolio company of Platte River Equity and provider of safety equipment for infrastructure and construction workers, announced its acquisition of Farwest, which similarly distributes safety equipment for line workers and utility employees. The announcement said the acquisition supports GME's strategy to expand across North America and strengthen its presence in infrastructure-related sectors like telecommunications and renewable energy.
Ridgemont Equity's Sunvera Expands Ophthalmology Footprint. Sunvera Group, a management service organization servicing ophthalmology practices, has acquired Zimm Cataract & Laser Center along with its affiliate Premier Surgical Center. Zimm offers a variety of services including cataract and LASIK vision correction surgery. The acquisition expands Sunvera's geographic footprint in Pennsylvania, following Sunvera's acquisition of Ophthalmic Physicians Incorporated, based in Ohio, late last year. Sunvera is a portfolio company of Ridgemont Equity Partners.
Trilantic's Taymax Acquires Saber Fitness. Taymax Group Holdings, a Planet Fitness franchisee, announced its acquisition of Planet Fitness club operator Saber Fitness. Taymax is a portfolio company of Trilantic North America, which first invested in the company in 2018. The transaction marks Taymax's fifth since partnering with Trilantic.
Falfurrias' Crosslake Expands in the UK. Crosslake Technologies, which provides technology advisory services to private equity firms and their portfolio companies, announced its acquisition of Intechnica, which offers due diligence and other digital products. Crosslake is a portfolio company of Falfurrias Capital Partners. Its acquisition of Intechnica is the company's fourth buyout since 2020, the announcement said.
Expedition Capital Portco Makes Waste Management Acquisition. BP Environmental Services, a portfolio company of Expedition Capital Partners and Tecum Capital Partners, announced is acquisition of ASI Comprehensive Waste Management, based in Delaware. A press release said ASI operates across 48 states as well as Canada, allowing BP to expand its geographic footprint. In a statement, ASI president Samantha Janney noted the company searched for a buyer for its asset-light waste management and recycling operations as it turned its focus towards its medical waste business.
Trilantic's RoadSafe Traffic Systems Makes Eighth Acquisition. RoadSafe Traffic Systems, a portfolio company of middle-market private equity firm Trilantic North America, announced its acquisition of Western Remac (WRI). WRI provides sign manufacturing and installation services for the private and public sectors. The investment marks RoadSafe's eighth acquisition in the last two years.
Riverside's Buildout Acquires Commercial Real Estate Media Company. The Riverside Company, which focuses on the lower middle market, announced its acquisition of Oval Room Group as an add-on acquisition to portfolio company Buildout. Oval Room Group provides visual media solutions to the commercial real estate space, allowing brokers, property managers and owners to increase their leads and sales. Riverside said in its announcement the investment reflects its expertise in the software and IT space: Buildout similarly provides SaaS marketing solutions to the commercial real estate market.
Cornell Capital's Advantek Expands Manufacturing Footprint to Malaysia. Advantek, which manufactures precision component packaging, has acquired LKTT Plastic Technology, a precision packaging provider based in Malaysia. Advantek is a portfolio company of Cornell Capital, which first invested in the business in 2022. The company is based in Minnesota, and the investment expands its geographic footprint across the ASEAN region.
Mill Point's Avenu Makes Government Payment Acquisition. Avenu Insights & Analytics, which provides revenue enhancement solutions for state and local governments, has acquired Interware Development Company, which provides cloud-based payment solutions for local governments. The investment allows Avenu to enhance its offering to government end-users. Avenu is a portfolio company of lower middle-market private equity firm Mill Point Capital.
Gryphon's 3Cloud to Acquire IT Business. 3Cloud Solutions, a portfolio company of middle-market private equity firm Gryphon Investors, has announced it signed a letter of intent to acquire People Global Solutions. 3Cloud offers cloud services to enterprise clients, helping them to modernize infrastructure and migrate to the cloud. People Global Solutions offers outsourced It services for companies looking to establish operations in the Philippines. Gryphon acquired a majority stake in 3Cloud in 2020.
OceanSound's RMA Acquires C Below. RMA Companies, a provider of technology-enabled lab testing and inspection services for private and public clients, and a portfolio company of OceanSound Partners, announced its acquisition of C Below. The buyout target provides underground utility locating services which will merge with RMA's existing SiteScan Subsurface Imaging Business. The acquisition will also allow for new technology investments with enhanced capabilities, a press release said.
Exits
GHK Capital Partners Exits Hasa. Middle-market private equity firm GHK Capital Partners announced the successful sale of water treatment product manufacturer Hasa, which it acquired in 2020. Hasa was the first platform investment from GHK. Fund I, according to a press release issued this week.
Heartwood Partners Exits CMI Limited. Middle-market private equity firm Heartwood Partners announced the successful exit of CMI Limited, a designer and manufacturer of shoreline preservation solutions including decking and sheet piling for seawalls, flood protection, docks and other applications. CMI was acquired by Charger Investment Partners, the press release said. During its time with Heartwood, CMI completed two add-on acquisitions to expand its geographic footprint.
Insights
PitchBook eyes headwinds for emerging managers as LPs grow more selective. A new report from PitchBook released this week found emerging managers may face challenges as limited partners grow more selective about who they invest with and as market conditions create difficulties for capital deployment.
Pointing to Silicon Valley Bank's Global Fund Banking Outlook Report Q4 2022, PitchBook News noted LPs are growing more selective about their GPs. Pitchbook's Q3 2022 US PE Middle Market report found that the largest players saw the greatest amount of success in their fundraising efforts, with the top 35 funds raising 75% of all LP capital amongst US private equity firms.
"Today's fundraising environment is particularly difficult for emerging managers who don't have industry connections or established records of outperformance," PitchBook's report notes.
Golub Capital Data Finds Strong Middle-Market Growth. New data released from direct lender Golub Capital has found promising growth among middle-market companies in the final quarter of 2022.
The firm's Golub Capital Middle Market Report found 9% year-over-year earnings growth and 11% revenue growth for the first two months of Q2 2022. Analysis examined middle-market private companies within the Golub Capital Altman Index.
In a statement, Golub CEO Lawrence E. Golub described the findings as "a positive surprise," attributing the growth to stronger-than-expected US market condition