PE Weekly: Dealmakers Eye Health and Wellness
Health and wellness emerges as popular M&A targets this week, from skincare to fertility to cell therapy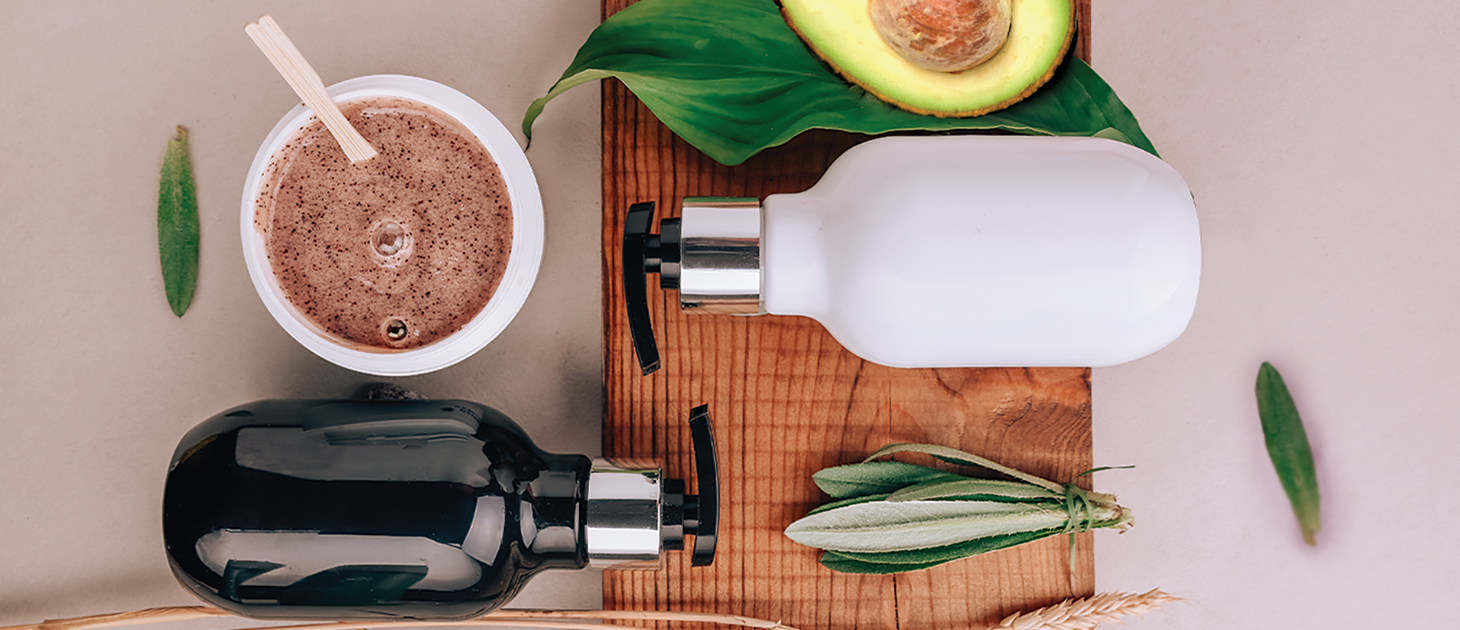 M&A this week spanned a variety of sectors, including manufacturing, aerospace and defense, and tech-enabled business services. But B2B and B2C health and wellness saw a particularly active dealmaking environment, with recent transactions targeting skincare, fertility and cell therapy. Further, despite continued macroeconomic volatility, private equity firms announced the close of two new funds totaling nearly $6 billion in combined capital commitments.
Platform Investments
Blue Point Recapitalizes Europa Eyewear. Blue Point Capital Partners, a lower-middle market private equity firm, has announced the recapitalization of eyewear designer and manufacturer Europa Eyewear. A press release said Blue Point will apply its expertise in the optical space and history of partnering with family-owned businesses to drive continued growth for Blue Point. The business said it will use the support of Blue Point to expand its product offering.
Vance Street Acquires Aviation Manufacturing Business. Vance Street Capital, a private equity firm focused on the middle market, announced its recent investment in Aero Group Holdings, which owns Tempest Aero Group and its portfolio of brands. The business designs and manufactures FAA-approved components for the aviation sector. Through its partnership with Vance Street, the business plans to expand its product offering, a press release said.
Orangewood Invests in Audit and Accounting Firm. Orangewood Partners, a long term-focused private investment firm, has announced its investment of internal audit and accounting advisory firm DLA, LLC. A press release said the investment will support accelerated growth of DLA, which services private and public companies, as well as individuals. In a statement, DLA founder and CEO David Landau said the backing from Orangewood will support the hiring of new talent and expansion of its service offering, as well as strategic acquisitions.
Ethos Acquires Architectural and Engineering Collaboration Platform. Middle-market private equity firm Ethos Capital has announced its acquisition of Newforma, a project information management platform for the architectural, engineering and construction spaces. Ethos is investing in the business as it rolls out enhancements to its cloud platform and invests in new features, a press release noted. "We believe Newforma will continue to provide immense value to users by enabling coordination and information sharing amongst industry stakeholders," said Ethos executive partner Gregg Monastiero in a statement.
Add-Ons
Investcorp and Trilantic's RoadSafe Traffic Systems Announces Add-On. RoadSafe Traffic Systems, a portfolio company of private equity firms Investcorp and Trilantic North America, announced its acquisition of Highway Supply. RoadSafe provides traffic control and pavement marking services, and secured backing from the PE firms in 2021. Highway Supply similarly provides traffic control products, allowing RoadSafe to expand its existing offerings in its current market of New Mexico.
Argyle's Mufflerman Acquires Fleet Specialties. Argyle Capital Partners portfolio company The Mufflerman, a chain of auto repair shops operating across Southwestern Ontario, has acquired Fleet Specialties, a commercial fleet maintenance and repair business. The business will continue to operate as a division of The Mufflerman, a press release said. The transaction reportedly closed on March 31, 2023.
Avista Capital's WellSpring Acquires Skincare Brands from Bayer. WellSpring Consumer Healthcare, a developer of over-the-counter personal care brands and a portfolio company of middle-market private equity firm Avista Capital Partners, has announced its acquisition of a portfolio of skincare brands from pharmaceutical conglomerate Bayer. The brands include A+D, Solarcaine, Cortatate and Complex 15. "These trusted, iconic brands align with our core mission to improve the health and wellness of our consumers and will reinforce our position as a leader in important needs-based segments, such as therapeutic skincare," stated Wellspring CEO Chris Brown.
HealthEdge's Corridor Acquires Healthcare Revenue Cycle Management Business. The Corridor Group Holdings, a portfolio company of middle-market healthcare private equity firm HealthEdge Investment Partners, announced its acquisition of Comprehensive A/R Solutions, which provides revenue cycle management (RCM) solutions to skilled nursing facilities. In its announcement, Corridor said the investment enables its expansion into a new segment in the sector, post-acute healthcare. It also bolsters the company's existing RCM solutions platform.
Ampersand's AnaBio Acquires BioTech Business Cell Systems. Ampersand Capital Partners portfolio company AnaBios Corporation, a pre-clinical research organization, has announced its acquisition of Cell Systems, a cell culture media company. The investment expands AnaBios' human tissue and cells portfolio, used to accelerate drug discovery and support understanding of cell biology. AnaBios services the pharmaceutical industry as well as academic laboratories.
Wind Point's Pavion Acquires Video Security Company. Pavion, a provider of fire, safety, security and communications solutions, and a portfolio company of private equity firm Wind Point Partners, has acquired Security Source. The investment expands Pavion's offerings with the addition of video-based security installations and services. Pavion was formerly named Corbett Technology Solutions.
Crestview's Convergix Automation Acquires Eagle Technologies. Convergix Automation Solutions, a B2B service provider providing clients with solutions to increase automation, and a portfolio company of middle-market private equity firm Crestview Partners, has acquired Eagle Technologies, according to a press release. Eagle specializes in turnkey automated protection and testing solutions for business clients. The investment follows Convergix's acquisition of JMP Solutions in August of 2021, Classic Design in February of 2022, and AGR Automation last August, marking the fourth add-on investment for the automation solutions platform.
Arlington Capital's BlueHalo Announces Aerospace and Defense Investment. BlueHalo, which provides space, air and cyber technologies to national security clients, has acquired Verus Technology Group, a designer, developer and integrator of counter-unmanned aerial systems (c-UAS) products. BlueHalo's investment will support its expansion within the c-UAS space, and the combined entity will offer "a superior suite of products to support the warfighter in the ever-evolving next generation battlefield," the announcement stated. BlueHalo is a portfolio company of middle-market private equity firm Arlington Capital Partners, based in Washington, D.C.
Exits
Lincolnshire Management Sells Nursery Supplies, Inc. Middle-market private equity firm Lincolnshire Management has announced that it closed on its sale of Nursery Supplies, Inc. to middle-market private equity firm Mill Point Capital. Nursery Supplies recycles and manufactures horticulture containers and trays for. The nursey industry. Lincolnshire Management pointed to strategic acquisitions as well as industry advancements in sustainability to drive growth for the business. The firm also noted in its announcement that the exit follows its most recent exit of power supply equipment maker Schumacher Electric to Ripple Industries in April 2022.
Quad-C Exits Distribution Platform to Audax. Middle-market alternative investment manager Audax Private Equity has announced its acquisition of distribution platform Krayden from its previous owner, private equity firm Quad-C Management. Krayden serves the aerospace and defense, electronics and industrial markets, providing products to original equipment manufacturers, and fits within Audax's industrial services and technologies vertical, one of six industry specializations of the firm's investment strategy. In a statement, Audax managing director Andrew Oliver pointed to the company's track record of successful add-on acquisitions, a strategy that will continue as part of the Audax portfolio.
Architect Equity Exits Industrial Automation Company. Lower middle-market private equity firm Architect Equity announced the sale of Solution Net Systems, an industrial automation solution supplier, to Alstef Group, which provides airport, intra-logistics and parcel automated solutions. Architect first invested in SNS in August of 2020, acquiring a majority stake in the business from Italian automation business Datalogic. Solution Net Systems maintains its partnership with Datalogic in the U.S., the announcement noted.
Morgan Stanley Capital Partners Exits Ovation Fertility. Morgan Stanley Capital Partners, the middle-market private equity arm of Morgan Stanley Investment Management, said in a press release it has reached an agreement to exit Ovation Fertility, selling the business to US Fertility. Both businesses provides fertility laboratory services; Ovation Fertility is a portfolio company of middle-market private equity firm Amulet Capital Partners, the announcement noted. "The combination of USF and Ovation brings together practices from entirely complementary geographies and creates at platform that will facilitate best practice sharing across both companies to improve clinical results and patient outcomes for more patients in more locations," stated Ovation CEO Paul Kappelman.
Next UK Buys Cath Kidston Brand Out of Administration. UK retailer Next PLC has reportedly reached an agreement to acquire clothing and home goods brand Cath Kidston out of administration for about $10.5 million. Bloomberg, citing unnamed sources, said Next acquired the company from UK investment firm Hilco Capital, which has held Cath Kidston in its portfolio for less than a year. Reports pointed to the rising cost of living across the UK as one factor behind the brand's recent troubles. The investment marks the latest in a series of acquisitions for Next, which has also acquired the Joules and Made.com brands out of insolvency in late-2022, reports said.
Fundraising
MidOcean Partners Raises $1.5 Billion. Middle-market alternative asset manager MidOcean Partners has announced the close of its sixth private equity fund with more than $1.5 billion in capital commitments, according to a press release. MidOcean Parnter VI, LP is the firm's largest fund to-date and will continue its investment strategy that focuses on middle-market companies. MidOcean takes a thematic approach to investing across both consumer and B2B businesses.
Accel-KKR Closes $4.4 Billion Fund for Middle-Market Tech. Private equity firm Accel-KKR has announced the fundraise of a combined $5.3 billion across two new funds, according to Crunchbase reports. The funds include the Emerging Buyout Partners II fund, which closed with $920 million in capital commitments and an investment focus on software and tech-enabled services, as well as the Capital Partners VII LP, which closed with $4.4 billion in capital commitments. The latter fund will focus on majority buyout investments across middle- and lower-middle market technology companies.
RCP Advisors Raises $323 Million for Middle-Market Buyouts. RCP Advisors, a sponsor of private equity funds-of-funds, secondary funds and co-investment funds focused on middle-market company acquisitions across North America, announced the close of its latest fund. The firm secured $323 million in capital commitments for RCP Fund XVII, surpassing its initial goal of $300 million from new and existing investors. "We will remain specially focused on partnering with the premier lower-middle market buyout managers in the United States and Canada as we have for over 20 years," noted the firm's managing partner Tom Danis in a statement.
Insights
Mid-Market Investment Bank Edgar Matthews Launches.  A new independent investment and merchant banking firm targeting the middle market has launched, according to a recent announcement. Edgar Matthews & Co. made its debut this week, founded by former Goldman Sachs investment banker Matt Edgar. The firm will advise middle-market companies and their financial advisors on strategic initiatives including M&A and restructurings. Edgar Matthews will also provide clients with capital markets solutions, the announcement noted. "We see a clear white space in the current investment banking ecosystem as middle-market companies generally have the same, if not greater, corporate finance needs as larger businesses, but often fall off the radars of investment banks that are capable of servicing those needs," Edgar said in a statement.
Raymond James Survey Finds LPs Shifting Towards Lower-Middle Market. A new survey released by Raymond James Private capital Advisory has found growing interest among private equity limited partners in the lower-middle market looking to capture the upswing of the next economic cycle. Similar interest is growing in private credit as well as distressed and turnaround strategies: about half of LPs surveyed said they have increased their allocation to private credit. The firm's 2023 Private Markets Investor Survey also found LPs are shifting their focus away from ESG and prioritizing performance and strategy of their investments.