PE Weekly: New Funds, Industrials Investments and Medical Exits
Several PE firms announced the close of new funds, while M&A activity saw investments across industrials and exits in medical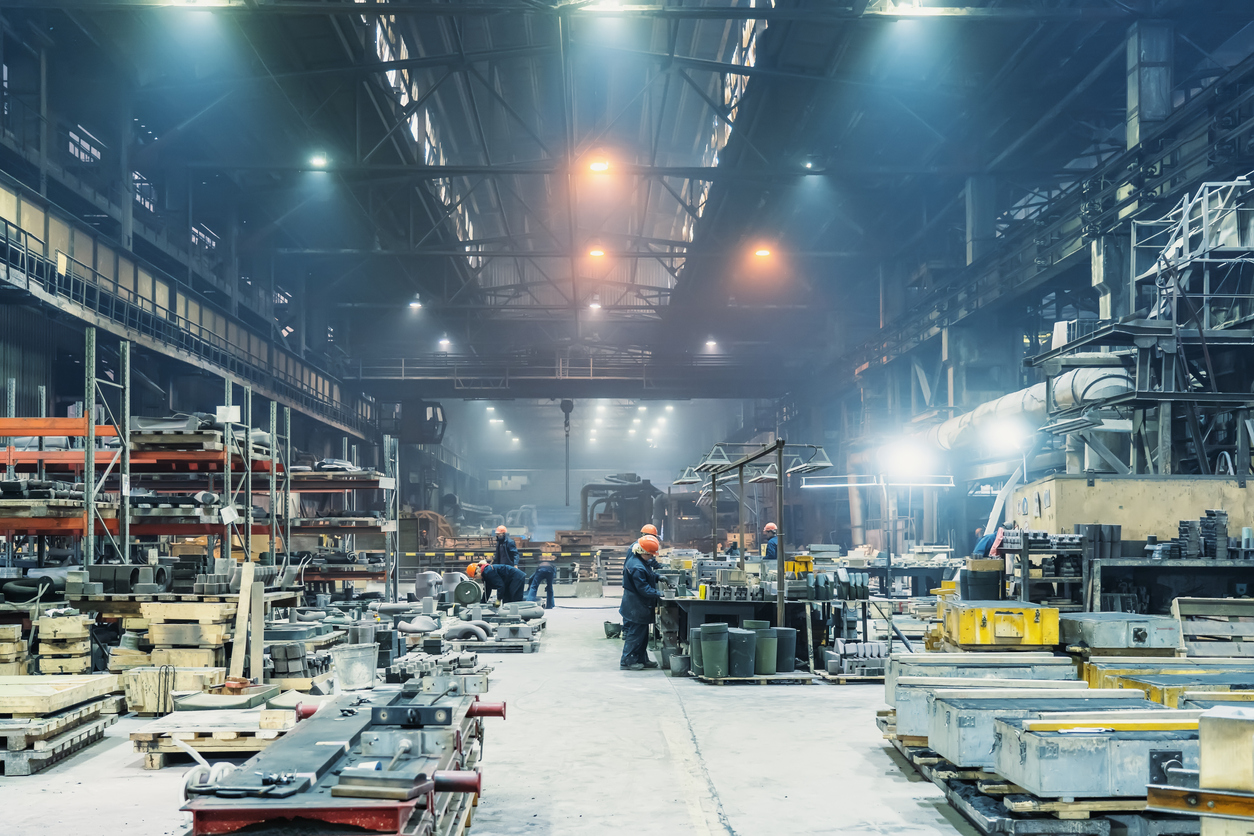 Concerns over an M&A slowdown this year may not pan out to be as drastic as initially expected. Indeed, analysts continue to release data that reveals optimism and resiliency among dealmakers, particularly in the middle-market. This week, several private equity firms closed new funds, the largest weighing in at $1.7 billion.
Clearly, more dealmaking lies ahead. As for the transactions announced this week, industrials and manufacturing remain a bright spot, from pipeline safety to renewable energy to chemicals. Niches in the medical space, meanwhile, saw a few exits. Review the latest in middle-market dealmaking below.
Platform Investments
KKR Targets TIC With Middle-Market Strategy. Global investment firm KKR has announced the formation of a new platform in the testing, inspection and certification (TIC) industry as part of its Ascendant middle-market investment strategy. The firm announced partnerships with Amit Agarwal and Andy Silvernail to acquired TIC businesses, with the Ascendant strategy committing up to $250 million to fund the platform. The initiative will pursue add-on acquisitions, with KKR planning to implement its employee engagement and employee ownership model within the platform.
Morgan Stanley's PE Unit Acquires Apex. Morgan Stanley's middle-market private equity unit, Morgan Stanley Capital Partners, has acquired Apex Companies from its previous owner, Sentinel Capital Partners. Apex provides environmental consulting and engineering solutions; Sentinel will retain a minority stake in the business. Apex services both private and public sector clients to drive environmental compliance, including stormwater compliance. Morgan Stanley plans to grow the business through strategic acquisitions and geographic expansion.
Platte River Announces Latest Industrial Acquisition. Platte River Equity, a private-equity firm based in Denver targeting the industrials and value-added distribution sector, has announced its latest platform investment. The firm acquired Womack Machine Supply Company, which distributes components and solutions for hydraulic, pneumatic and automation control systems. Platte River said it plans to grow the company via organic initiatives and acquisitions.
Osceola Forms Water Treatment Platform. Osceola Capital, a private equity firm based in Tampa, has formed a new platform company, Flotilla Partners, and announced its first three acquisitions. Flotilla provides water treatment and testing services for both residential and commercial customers across Florida. In addition to announcing the platform's creation, Osceola also revealed Flotilla completed the acquisitions of Aquaflow, Filter Pure Systems and Land O' Lakes Water Treatment.
ArcLight Ups Backing of Elevate Renewable Energy. ArcLight Capital Partners, a middle-market private equity firm focused on infrastructure investments, announced its latest investment in Elevate Renewable Energy, a company it formed last year. ArcLight has committed $150 million to the business, which develops and installs battery energy storage resources. The business operates adjacent to ArcLight's existing portfolio of energy companies to support the transition towards clean energy. Exact terms of the commitment were not reported.
MiddleGround Acquires Manufacturing Business Megatech. MiddleGround Capital, a middle-market private equity firm focused on B2B industrial and specialty distribution investments, has acquired Megatech, a digital manufacturing company targeting computerized numerical control machining. MiddleGround said it plans to grow the platform through expanding its technological and manufacturing capabilities.
Oak Hill Debuts Pharmaceutical Commercialization Platform. Oak Hill Capital, a middle-market private equity firm based in New York, has announced the launch of a pharmaceutical commercialization services platform. The company, Petauri Health, will acquire businesses across medical affairs, global market access, patient services, and data and analytics within the pharmaceutical space. Oak Hill plans to deploy up to $250 million from its OHCP VI fund to support the acquisitions.
Branford Castle Invests in Pipeline Safety Supplier. Branford Castle Partners, a private equity firm based in New York City, has acquired GPT Industries, which manufactures pipeline sealing and electrical isolation products, via its Fund II. The acquisition marks Branford's fourth platform investment from Fund II, which closed in 2021. The private equity firm will support GPT's growth via the development of new products and solutions in pipeline safety.
Lee Equity Launches Cardiovascular Platform. Lee Equity Partners, a New York City-based private equity firm, has launched a cardiovascular platform, Cardiovascular Logistics, in partnership with the Cardiovascular Institute of the South (CIS). The platform will focus on providing cardiovascular care across the U.S., and plans to acquire additional cardiovascular practices to expand and share best practices.
Add-Ons
Advent International's Encora Acquires Excellarate. Encora, a product engineering company, is expanding its capabilities in the healthcare, insurance and finance technology spaces through its latest acquisition. The company, a portfolio company of private equity firm Advent International, has acquired Excellarate, a technology services company that strengthens Encora's AI, analytics and automation capabilities. The acquisition marks the successful exit of Excellarate from its previous backer, private equity firm Frontenac.
Gemspring's Shrieve Chemical Acquires Chem One. Shrieve Chemical Company, a chemicals distributor and portfolio company of private equity firm Gemspring Capital, has acquired Chem One, which provides dry chemicals for a range of industrial uses including animal feed, oil and gas and water treatment. In a statement, Shrieve CFO George Fuller described Chem One as "a natural fit for our business," allowing the company to expand its suite of chemical offerings for the water treatment, agricultural and industrial spaces.
Ridgemont's Northstar Recycling Acquires S3. Waste and recycling solutions provider Northstar Recycling Company, a portfolio company of middle-market private equity firm Ridgemont Equity Partners, has acquired Sonoco Sustainability Solutions (S3), according to a recent press release. Both companies service multi-facility manufacturers and distributors across the consumer packaged goods, food and industrial markets.
Source Capital's BlueAlly Acquires n2grate. Blue Ally Technology Solutions, a portfolio company of Source Capital, has announced its acquisition of n2grate Government Technology Solutions. An IT solutions firm, n2grate targets large commercial and government clients, allowing BlueAlly to expand its access to federal customers in need of a suite of managed and professional services.
Exits
HCAP Exits Medical Transportation Business Veyo. HCAP Partners, a private equity firm based in California, announced the exit of Veyo, a non-emergency medical transportation company. Since partnering with HCAP, the company established a board of directors and completed strategic partnership to expand its service offerings.
3i Exits Medical Component Assets. U.K. private equity and venture capital company 3i Group announced the sale of Q Holding's Precision Components Division, which provides silicone and elastomeric molding to the medical device and biopharmaceutical spaces. Proceeds from the exit are expected to be about $172 million, the firm's announcement said. 3i is selling the assets to Cirtec Medical, a transaction that strengthens Cirtec's vertically integrated offerings.
Round Table Exits Adurra. Round Table Capital Partners, a middle-market private equity firm, announced the exit of Adurra Group to Littlejohn & Co. Adurra offers architecture, engineering and consulting services. Since partnering with Round Table the business has expanded via organic growth initiatives and acquisitions, and now operates with more than 70 offices across the U.S.
Aterian Exits Graphite Manufacturer Neograf. Private equity firm Aterian Investment Partners announced the sale of Neograf, a designer and manufacturer of graphite products for a verity of end-markets. The company has been sold to Edgewater Capital Partners, a private equity firm targeting performance materials and service businesses. The exit comes nearly six years after Aterian's carveout acquisition of NeoGraf from GrafTech.
Funding
Morgan Stanley Investment Management Closes Fund for PE Secondaries Market. Morgan Stanley Investment Management announced the close of its Ashbridge Transformational Secondaries Fund II at $2.5 billion. The fund will invest in assets in middle-market private equity funds to provide additional capital to general partners, while offering limited partners an option to access liquidity or maintain current exposures. In a statement, Morgan Stanley Private Equity Secondaries managing director and head Nash Waterman noted, "The secondaries market has more than tripled in size since 2011."
Tritium Raises $684 Million for Third PE Fund. Tritium Partners, a lower middle-market private equity firm, announced it raised $684 million for its third growth-focused private equity fund, Tritium III. Its fundraising exceeded initial targets and resulted in a nearly 50% fundraising increase over the firm's second fund. Retirement systems, private pension plans, university endowments, foundations, diversified financial institutions and insurance companies provided capital commitments, with Tritium III already having completed its first three investments.
Gemspring Announces Two New Funds. Gemspring Capital, a middle-market private equity firm, announced the close of two new funds, Gemspring Capital Fund III and Gemspring Growth Solutions Fund I. Collectively, the funds include $2.1 billion in total commitments, with Fund III at $1.7 billion and GGS I at $400 million. Fund III is the firm's third buyout fund. A group of pension funds, endowments, foundations, family offices, asset management firms and financial institutions participated in the fundraising, according to a press release.
GCM Grosvenor Closes Secondary Opportunities Fund III. Alternative asset management firm GCM Grosvenor announced in a press release the close of its GCM Grosvenor Secondary Opportunities Fund III, with 38% greater commitments than its predecessor fund. GSF III closed at $972 million in committed capital. The firm said the fund will focus on "providing investors with a single point of entry to a diversified set of private equity secondary fund interested, including both LP and GP opportunities. The fund will mainly be used to acquire stakes in middle-market buyout funds.
Insights
BuildESG Launches Asset Manager Solution. ESG platform BuildESG has released its Asset Manager benchmarking solution designed for private equity and venture capital firms to assess their own ESG programs. In an announcement, BuildESG said the Index includes performance data of 85 PE and VC firms across North America and Europe, and is able to analyze ESG practices of firms and their portfolio companies across 19 categories.
BDO Survey Eyes Middle-Market CFO M&A Expectations. New data from BDO USA has revealed continued resiliency among middle-market finance chiefs. The accounting and business advisory conglomerate released the results of its 2023 Middle Market CFO Outlook Survey this week, finding that nearly half of surveyed CFOs expect growth this year, an increase from 32% in 2022. ESG and cost optimization will be key strategies this year to weather market uncertainty. Only 16% of CFOs surveyed said they will pursue an acquisition this year—a decrease from 31% last year—nearly one-third say they are considering a sale to a strategic buyer or competitor. Nearly one-quarter are interested in a sale to a private equity or venture capital firm.
Katten Research Finds Mixed M&A Expectations. A new survey from law firm Katten has uncovered mixed expectations for the M&A landscape in 2023. The firm released its 2023 Middle-Market Private Equity report following a Q4 2022 survey that asked private equity firms about their expectations from the year ahead. Forty percent of survey respondents said they expect M&A activity to remain steady, while one-third expect an increase in activity, while 26% anticipate a slowdown. In terms of the industries in which they expect to see M&A, more than half pointed to the financial services space, while 47% identified technology.
Chubb Finds Middle-Market Businesses to Delay Investments. New data from property and casualty insurance company Chubb, along with the National Center for the Middle Market, finds 41% of middle-market businesses have felt a negative impact from inflation over the past six months, up from 39% in mid-2022. Amid this climate, 38% of mid-market businesses are delaying capital investments as a direct result of inflation, the report notes.
KPMG Report Finds Resiliency in Canadian M&A. KPMG Corporate Finance, Canada's top M&A advisory firm, has released new data on Canada's M&A market and expectations for the year ahead. A decline in mega-deals and IPOs won't hamper middle-market M&A activity, analysts noted, particularly as more mid-market company founders reach retirement age. In a statement, Neil Blair, KPMG Corporate Finance's president, said for these entrepreneurs, preserving the value of their business will be key.