PE Weekly: Investors Turn Towards Fundraising as 2023 Nears End
PE firms target manufacturing as they close several new funds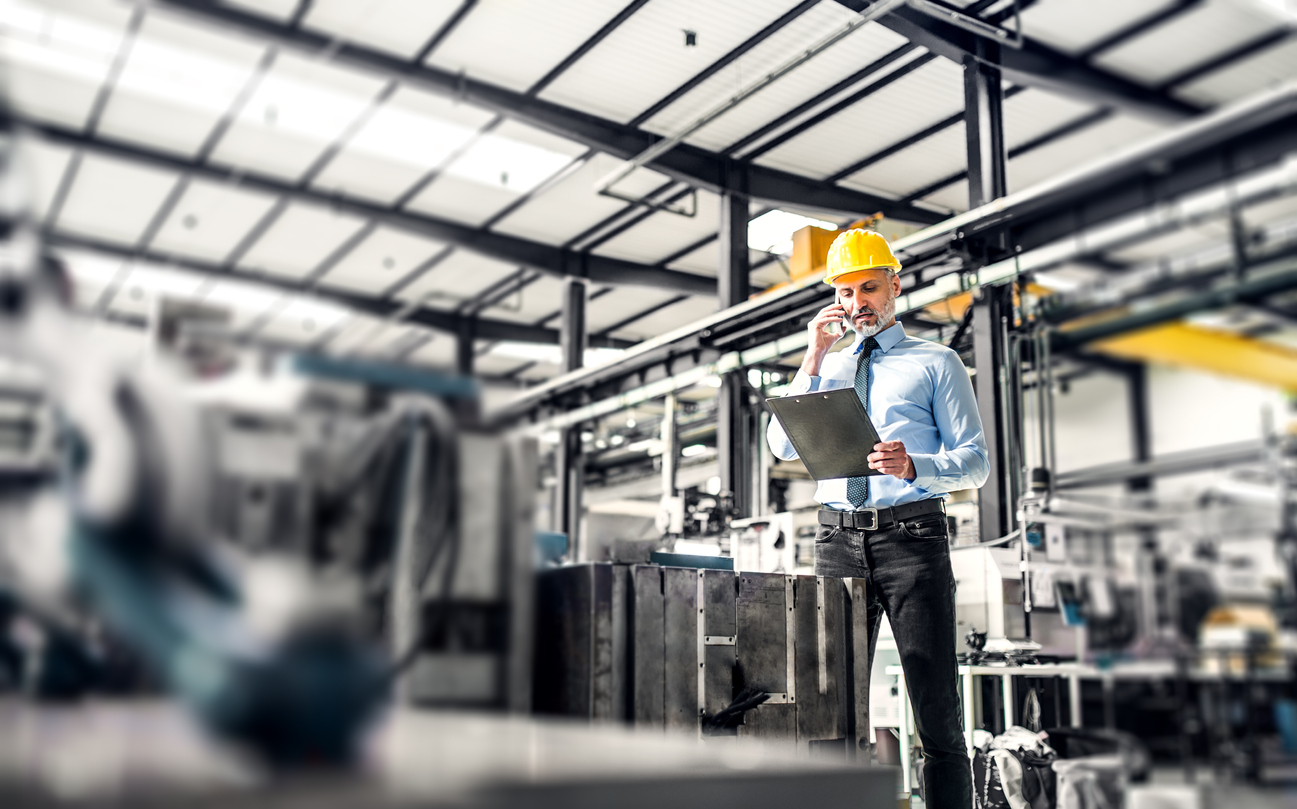 Though it was a relatively less active week for dealmaking, private equity firms are shoring up capital before the year's end. A swath of new funds were announced, including a $1.9 billion fund from Incline Equity and LDR Growth Partners' inaugural fund. Among other industries, manufacturing seems to be a popular target for investors as they move towards the end of 2023 and into 2024. Read more about the latest fundraising and M&A transactions below.
Platform Investments
Growth Catalyst Partners Launches Data Services Platform. Growth Catalyst Partners, a middle-market private equity firm, announced the launch of a new platform focusing on servicing chief data officers and other leaders in data, artificial intelligence and analytics. The platform will include a leadership community, workforce development tools, and other research and resources. The platform currently includes The Data Lodge, which provides data literacy and training solutions, as well as CDO Magazine.
Godspeed Launches Architectural Platform. Godspeed Capital Management, a lower middle-market private equity firm focused on the defense and government services market, has announced its acquisition of Stengel Hill Architecture. The investment supports the launch of Godspeed's new architectural, engineering and consulting platform that will focus on the healthcare facilities market.
Add-Ons
Ampersand Capital's P95 BV Acquires Infectious Disease Research Business. P95 BV, which provides clinical and observational services to vaccine developers, is merging with infection disease research solution provider OnQ Research, according to a press release. P95 BV will acquire the company to enhance its research capabilities in developing geographies, and will continue its research services to healthcare areas beyond vaccine research, including medical devices and oncology. P95 BV is a portfolio company of middle-market private equity firm Ampersand Capital Partners.
Exits
Platinum Equity Exits Part of US LBM Stake to Bain Capital. Global investment firm Platinum Equity is divesting part of its stake in building materials distributor US LBM. Bain Capital Private Equity will acquire the assets, an announcement from US LBM said, which will result in Bain Capital and Platinum Equity retaining equal ownership stakes and joint Board governance.
Broadtree Exits Cartridge Technologies to CenterGate Capital. Lower middle-market private equity firm Broadtree Partners announced via press release that its portfolio company Cartridge Technologies (CTI) has been sold to middle-market private equity firm CenterGate Capital. CTI is a federal government contractor providing secure print services. While within Broadtree's portfolio, the business grew its revenue 2.5x, the announcement noted.
Strategics
abrdn Unloads PE Business to Patria Investments. Investment company abrdn is divesting its private equity solutions business, abrdn Private Equity, in a carve-out deal that will see Patria Investments Limited acquire the assets. According to a press release, Patria, a global alternative asset manager operating in Latin America, will launch a new vertical as a result of the acquisition dubbed Global Private Markets Solution, which will support the firm's ability to open up Latin American investors to the global private markets.
Jelly Belly Acquired by Ferrar Candy Company. Jellybean maker Jelly Belly Candy Company will be acquired by Ferrara Candy Company, according to a press release this week. Ferrara reached an agreement to acquire the business through Ferrara holding company CTH Invest. The companies expect the transaction to close by the end of the year.
Fundraising
Incline Equity Raises $1.9 Billion. Incline Equity Partners, a private equity firm focused on the middle market, announced the close of its sixth fund with more than $1.9 billion in capital commitments. Its Incline Equity Partners VI fund surpassed its initial fundraising target and will continue the firm's existing investment strategy of backing "Durable Businesses with Multiple Ways to Win," focusing on distribution, business services and light manufacturing companies.
NexPhase Capital Closes Fund V. Private equity firm NexPhase Capital announced the close of Fund V with more than $795 million in capital commitments. The firm surpassed its initial fundraising target of $750 million, a press release said, and Fund V is 45% larger than its predecessor fund. NexPhase focuses on control investments in lower middle-market businesses in the healthcare, software and consumer sectors.
Graycliff Closes Fifth PE Fund. Graycliff Parnters, an investment firm focused on the lower-middle market, announced in a press release the close of its fifth private equity fund, Graycliff Private Equity Partners V. The fund reached its hard cap of $600 million, the firm said, adding that the fund will continue its existing investment strategy of investing in manufacturing, business services and distribution companies.
LDR Growth Partners to Focus on Manufacturing with Inaugural Fund. Private equity firm LDR Growth Partners has closed its inaugural fund, LDR Growth Partners Fund 1, also named the American Manufacturing Fund. LDR will focus on the manufacturing sector with its investment strategy, focusing on companies with between $2 million and $10 million in annual profits. The firm did not disclose how much it raised for the fund.
Gridiron Closes Fifth Fund with $2.1 Billion. Investment firm Gridiron Capital announced the close of its fifth fund this week, raising $2.1 billion in capital commitments. Gridiron Capital Fund V surpassed its initial fundraising target of $1.8 billion, according to a press release. The firm will continue its investment focus on consumer, B2B and B2C services, as well as niche industrial businesses in the middle market.
Insights
Middle Market Earnings Rise: Golub Capital. A new report from Golub Capital, a direct lender and credit asset manager, has revealed that middle-market earnings in the U.S. have reached their highest in two years. The firm's Golub Capital Altman Index revealed midmarket company earnings rose by 13% in the first two months of Q3 2023. It marks the highest year-over-year earnings growth since Q3 2021.
Middle Market Growth is produced by the Association for Corporate Growth. To learn more about the organization and how to become a member, visit www.acg.org.