PE Weekly: M&A Focuses on the Digital Enterprise
Dealmakers this week focus on a variety of tech-enabled B2B products and services driving digital transformation of the enterprise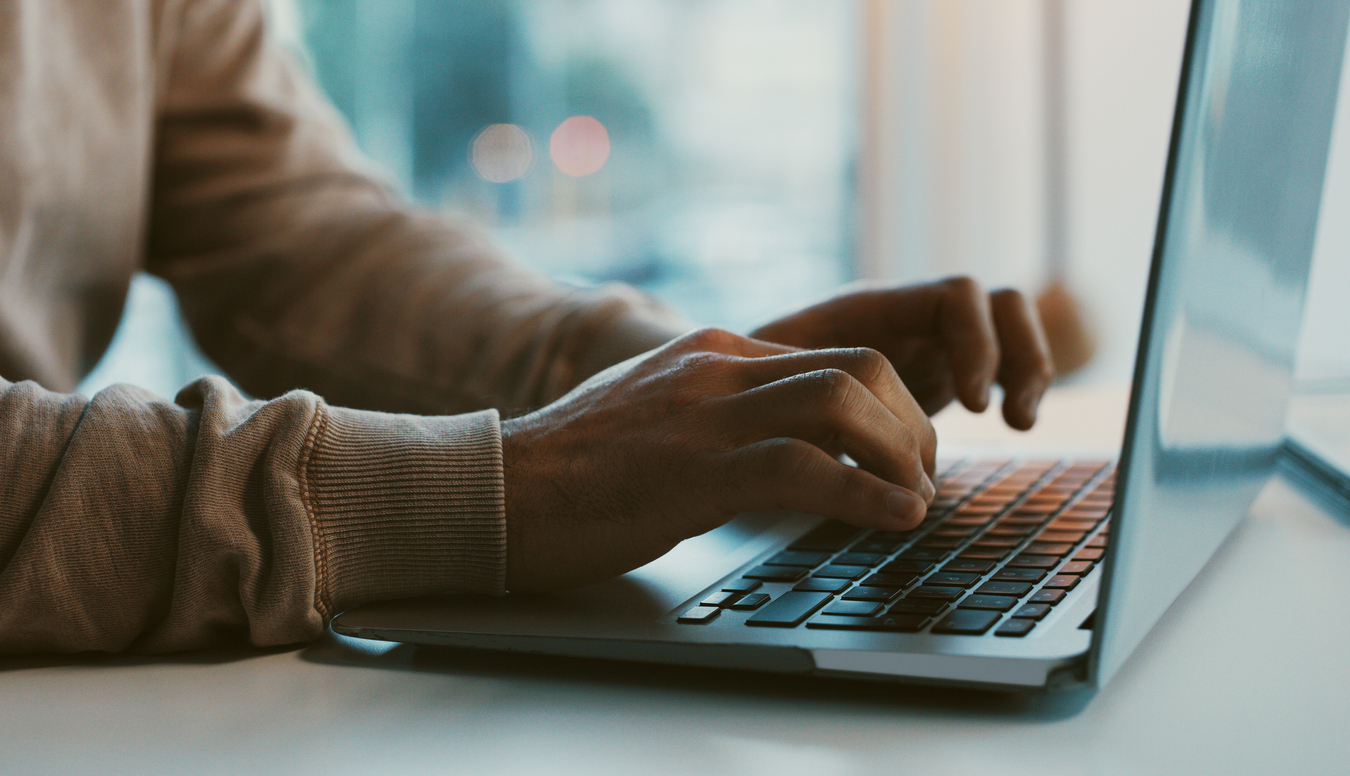 In a high-inflationary and uncertain economic environment, private equity investors with dry powder to deploy are seeking recession-proof acquisition targets. That strategy is exemplified this week as dealmakers turned their attention to tech-enabled business services and products, with many M&A transactions driving digitization of the enterprise: digital infrastructure and data center training, ERP solutions, and B2B solutions targeting e-commerce sellers all saw recent deal activity, for example.
Other M&A transactions targeted energy, infrastructure, manufacturing, healthcare and more. Plus, firms closed new funds to target middle-market businesses, and a new business development firm made its debut. Explore the latest in middle-market dealmaking below.
Platform Investments
Ara Partners Acquires Majority Stake in Wattstor. Ara Partners, a private equity firm that targets decarbonization, has acquired a majority interest in Wattstor, which provides automated carbon reduction and electricity cost-saving technology for small and medium-sized businesses. Wattstor, based in the U.K. and the Czech Republic, said it will use Ara's backing to launch its Energy-as-a-Service finance product, invest in research and development, expand its footprint across Europe and grow its team.
Crossplane Acquires Controling Stake in Viking Fence. Crossplane Capital, a private equity firm based in Dallas, announced its acquisition of a controlling interest in Viking Fence, which provides fence rentals and other fencing solutions. "Viking represents a unique opportunity to partner with an owner to leverage our significant experience owning and operating service and rental-based businesses," stated Crossplane partner Greg Balliro in a statement.
Columbia River Partners Acquires Business Solution Partners. Columbia River Partners, a lower middle-market private equity firm, has acquired software development firm Business Solution Partners (BSP). BSP specializes in providing Oracle NetSuite solutions and on supporting financial automation across its client base. Backing from Columbia River will support BSP's effort to expand into new markets, with a focus on organic growth and strategic acquisitions.
Thompson Street Invests in Sabai Global. Thompson Street Capital Partners has completed its growth investment in Sabai Global, which provide regulatory review and biosafety consulting services for the pharmaceutical, CRO, academic health system and clinical research site network spaces. "We chose TSCP as our partner to continue our growth in supporting these exciting therapeutic areas, especially in cell and gene therapy, because of their past, present, and future focus in supporting the life sciences companies they invest in, which now include Sabai," stated Sabai CEO Chris Jenkins.
Craftsman Capital Acquires Special Education Software Platform. Craftsman Capital, a private equity firm based in Dallas, has acquired MSB School Services, which provides special education software for educators in K-12. Their announcement pointed to Craftsman's experience in IT and technology as a key factor that will support continued growth for MSB, whose software is currently used by hundreds of school districts, the announcement noted.
Waud Capital Announces Partnership to Pursue Home Healthcare Platform Investment. Waud Capital Partners, a middle-market private equity firm, announced in a press release its plans to pursue a platform investment in the home healthcare and post-acute services market. As part of that initiative, Waud is partnering with Steve Jakubcanin, a healthcare executive with more than 20 years' experience across a variety of healthcare segments.
Amulet Acquires Healthcare Digital Marketing Business. Amulet Capital Partners, a middle-market private equity firm focused on the healthcare industry, announced its investment in healthcare digital marketing company Eruptr. A press release said the investment was made alongside Athyrium Capital Management, an asset management company also focused on the healthcare space. The business will grow via organic initiatives and strategic acquisitions, a press release noted.
Hastings Acquires TERRA Staffing. Hastings Equity Partners, a lower-middle market private equity firm, announced its acquisition of TERRA Staffing Group, its third platform investment from Fund V. TERRA offers staffing services for industrial, administrative and technical staffing needs across a variety of industries. In a statement, Hastings principal Grant Reckhow said TERRA is "uniquely positioned to capitalize on global trends in temporary labor market growth."
Add-Ons
Thompson Street's PestCo Acquires Ponte Pest Control. Thomson Street capital Partners has announced that its portfolio company PestCo acquired Pointe Pest Control, expanding the platform company's pest control service offerings. PestCo had previously acquired Pointe Illinois and Green Pest Services, and the latest investment marks the tenth acquisition for PestCo as it pursues consolidation in the pest control market.
Ridgemont Equity's Sunvera Acquires Castleman Eye Center. Sunvera Group, a management service organization targeting ophthalmology and ambulatory surgery centers, announced its acquisition of Castleman Eye Center. The investment expands Sunvera's existing network of ophthalmology practices, a press release noted. Sunvera is a portfolio company of private equity firm Ridegmont Equity Partners, which focuses on the middle market.
Kian's SPATCO Acquires Petro Supply. SPATCO Energy Solutions, an infrastructure services provider and portfolio company of Kian Capital, announced its acquisition of Petro Supply, which distributes petroleum equipment across the Mid-Atlantic region. The acquisition follows SPATCO's acquisition of McKinney Petroleum Equipment last month, and the two deals enable the platform company to expand its geographic reach, a press release said.
HCPI's Prince Industries Acquires Precision Shapes. HC Private Investments, a lower middle-market private equity firm focused on the manufacturing industry, announced that its portolio company Prince Industries has acquired Precision Shapes. Prince offers precision machining and sheet metal fabrication solutions. Its acquisition of Precision Shapes enhances the company's position in the aerospace and defense arena.
Diversis' Fishbowl Inventory Acquires Sellware. Fishbowl Inventory, which provides ERP software to small and medium-sized businesses, announced its acquisition of Sellware, an inventory and order management system provider for the e-commerce space. Fishbowl is a portfolio company of Diversis Capital. In a statement, Fishbowl CEO Peter Osberg said the acquisition enables the company "to promptly address the e-commerce needs of our current customers and swiftly expand into new markets for future growth."
Topspin's reCommerce Acquires Firefly Buys. Topspin Consumer Partners portfolio company reCommerce, a technology-enabled service provider to brands that sell through Amazon, has acquired Firefly Buys, an Amazon seller and e-commerce service provider that offers supply chain management, listing optimization and other tools for sellers. In a statement, recommence CEO Taylor Hamilton said the acquisition "increases the value we provide to our brand partners."
Resurgens' Wellspring Acquires IP Pragmatics. Resurgens Technology Partners, a private equity firm focused on software, announced that portfolio company Wellspring acquired IP Pragmatics, which offers technology transfer and intellectual property management solutions. Wellspring offers IP management software, and the integration of IP Pragmatics' consulting services rounds out Wellspring's holistic offering.
Dominus Capital's Uptime Institute Announces Technical Education Acquisition. Uptime Institute, a portfolio company of Dominus Capital that provides digital infrastructure services for corporate customers, has acquired Academia Group Limited and its subsidiaries, including CNet Training. CNet, based in the U.K., provides professional network and data center infrastructure training services for data center professionals. Uptime pointed to the geographic expansion and new service offerings added as a result of the Academia Group acquisition.
Snow Peak's Sandy Alexander Acquires Abbott Communications. Commercial graphic communications firm Sandy Alexander, a portfolio company of middle-market private equity firm Snow Peak Capital, announced its acquisition of Abbott Communications Group in a recent press release. Abbott provides printing, mailing and print management solutions for the entertainment, hospitality and advertising industries. The transaction marks the first add-on acquisition for Sandy Alexander since Snow Peak acquired the business last April.
Levine Leichtman's In-Place Acquires East Coast Metrology. In-Place Machining, which provides on-site field machining, as well as measurement and aligning services, to the infrastructure and industrial equipment space, announced its acquisition of East Coast Metrology in a recent press release. East Cost Metrology provides precision measurement services with a specialization in 3D scanning and modeling. In-Place is a portfolio company of private equity firm Levine Leichtman.
Exits
Fort Point Exits Home Décor Business. Private equity firm Fort Point Capital, which focuses on the lower-middle market, announced the successful exit of Sullivan Holding Company, a designer and distributor of home décor products. Fort Point first invested in Sullivan Holding in October 2014. Since that time, the firm drove growth for the business by investing in its management team, digital capabilities, and sales and marketing strategies. The business also completed two add-on acquisitions.
Fundraising
Goldman Sachs Closes $5.2 Billion Growth Equity Fund. Goldman Sachs Asset Management announced the close of its direct private market fund at $5.2 billion, which will target small and medium-sized, high-growth businesses. Via the West Street Global Growth Partners Fund, Goldman plans to acquire minority stakes in companies, with an average investment size of about $50 million, reports in Reuters said.
Kainos Raises More Than $1 Billion for Fund III. Kainos Capital, a private equity firm targeting the food and consumer products services spaces, announced it has raised more than $1 billion to close Kainos Capital Partners III LP. The fund marks Kainos' largest investment vehicle in its history. Kainos plans to implement its Change Capital initiatives with investment. targets to drive growth and profitability.
Sagard Holdings Raises $555 Million for third private debt fund. Canada-based Sagard Holdings Manager has announced a $555 million fundraise for its third private debt fund. The Sasgard Senior Lending Partner Vehicle looks to take advantage of U.S. banks tightening their lending conditions, and will focus on U.S. and Canadian middle-market companies that aren't backed by financial sponsors like private equity firms.
Insights
FS Investments, Portfolio Advisors Combine. Asset manager FS Investments and middle-market private asset management specialist Portfolio Advisors are merging, according to a recent press release. The transaction expands FS Investments' offering to include private equity, the firm said in its announcement. Portfolio Advisors most recently launched its MVP Private Markets Fund, a private equity fund with more than $500 million in assets structured for wealth management and institutional clients.
Nuveen and Churchill Launches Business Development Company. A new business development company has been launched by TIAA investment manager Nuveen and Nuveen investment-specialist affiliate Churchill Asset Management, according to a recent press release. Dubbed Nuveen Churchill Private Capital Income Fund (PCAP), the company will connect individual investors with access to middle-market private capital investments that have historically only been available to institutional investors. PCAP will focus on middle-market senior loans and junior capital investments, with allocations to private equity co-investments. In a statement, Churchill President and CEO Ken Kencel pointed to the growing demand by the middle market for access to flexible financing solutions.