PE Weekly: Corporate Carve-Outs Span Audio Tech, Education and More
Bose exits its professional A/V business, while other carve-outs emerge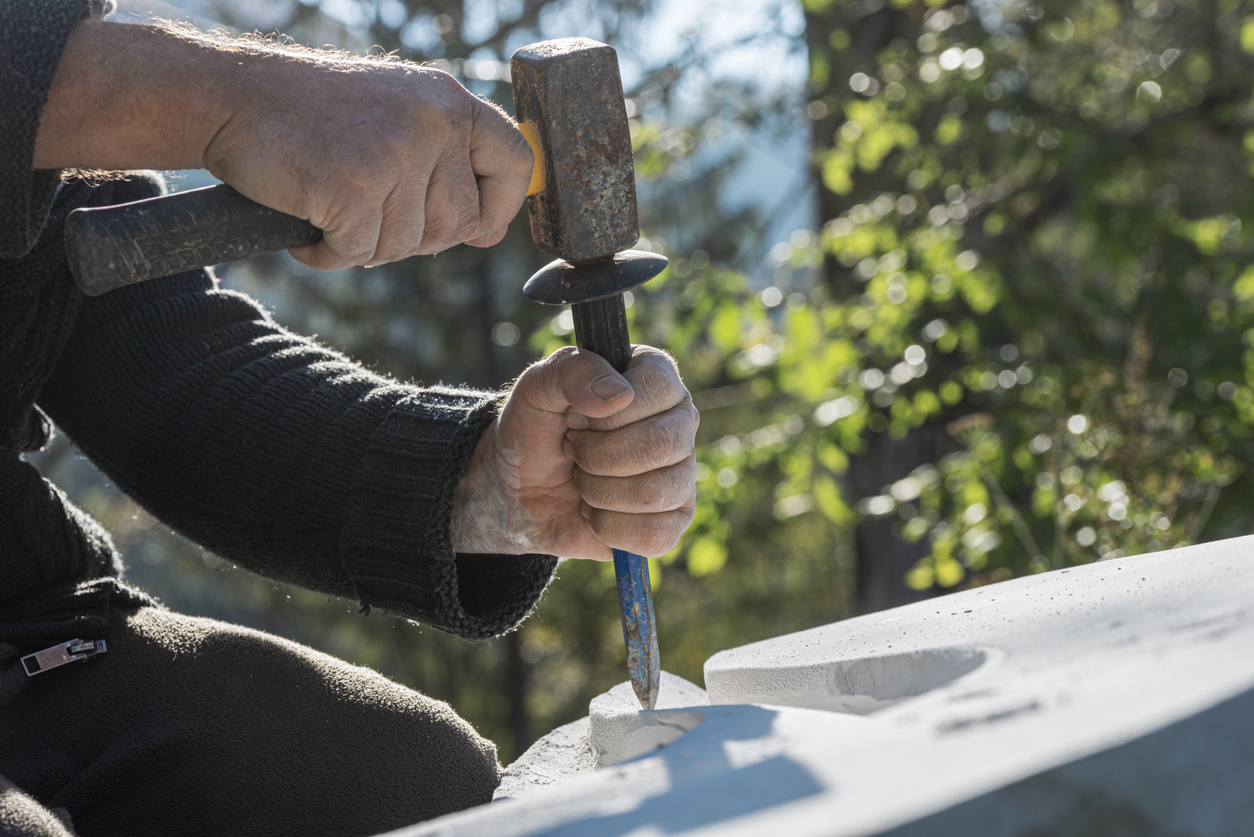 This week's middle-market M&A environment included several carve-outs as corporations pursue leaner operations in a challenging macroeconomic environment. Audio equipment company Bose emerged as the most high-profile dealmaker this week, exiting its B2B business to a private equity investor, while other carve-outs spanned the education, manufacturing and staffing sectors.
Platform Investments
Transom Capital Acquires Bose's Professional Business. Transom Capital Group, a middle-market private equity firm, has acquired the Bose Professional business from its former parent company Bose Corporation. The audio systems corporation sold its B2B unit, Bose Professional, which provides commercial installation and conferencing services, but the carve-out deal will see Bose retain its portable PA systems operations as part of its core consumer-focused business. "The sale to Transom will provide Bose Professional the additional attention it needs to support the professional audio customer, and to continue to develop products and technologies that stand out in the industry," stated Bose corporation CEO Lila Snyder in a statement.
Comvest Co-Invests in EPS School Specialty. Comvest Credit Partners, the direct lending platform of private equity firm Comvest Partners, has announced its financing of Excolere Equity Partners' acquisition of literary education curriculum provider EPS School Specialty. The transaction sees Comvest providing funding to refinance existing debt and fund the acquisition, while Comvest also made an equity co-investment in the company, according to a press release. Comvest and Excolere, another private equity firm, acquired the business from its previous parent company School Specialty, LLC. "This transaction showcases Comvest's ability to underwrite corporate carve-outs and structure tailored, need-responsible financing solutions," Comvest managing director Brian Cercek said in a statement.
Investcorp Acquires HVAC Equipment Distributor. Investcorp, a global alternative investment firm, announced its majority investment in Shearer Supply, an HVAC equipment distributor. The acquisition was made via Investcorp's North American Private Equity Fund I, which focuses on control buyout investments in the middle-market services space. In a statement, Investcorp head of private equity – North America, Dave Tayeh, said, "Shearer operates in a large, resilient and highly fragmented market driven by non-discretionary replacement demand and will continue to benefit from strong secular tailwinds including an aging housing stock, shortening replacement cycles and favorable regulation."
BPOC Launches Atlas Clinical Research. BPOC, a private equity firm focused on middle-market healthcare investments, has announced the launch of Atlas Clinical Research, its clinical site network platform. BPOC partnered with Rochester Clinical Research to launch the business, which it plans to grow through strategic acquisitions and organic growth. "RCR's successful history, scale and therapeutic expertise makes it the ideal platform from which to launch our broader strategy in the clinical research site market," stated Troy Phillips, BPOC partner.
Sound Partners Launches HVAC Platform with Marathon Acquisition. Sound Partners, a lower middle-market private equity firm, has announced the debut of its HVAC platform following its acquisition of Marathon HVAC Service. A press release said the investment marks Sound Partners' second HVAC platform, adding to its Tradewinds Mechanical platform. The firm plans to grow Marathon through acquisitions and organic growth initiatives that will strengthen its position within its existing market across Southern California.
Vance Street Combines Four Companies for Transportation Technology Platform. Private equity firm Vance Street Capital announced the launch of Synapse ITS, a transportation safety and technology platform formed from the merger of four businesses. Vance Street had previously acquired Polara Enterprises, Carmanah Technologies, Eberle Design and Diablo Controls. The platform will wield expertise from each business to create "a single source for high-performance, technology advanced solutions agencies can trust to help them build better, safer transportation networks," stated Vance Street partner Steve Sandbo.
Add-Ons
One Equity Partners' Clayens Acquires Two Manufacturing Businesses. Clayens, a polymers and metals manufacturer and a portfolio company of middle-market private equity firm One Equity Partners, has announced two add-on acquisitions. The France-based company has agreed to acquire plastics manufacturer Parkway Products, as well as completed a carve-out of an Illinois-based molding manufacturing facility from an unnamed global healthcare corporation. One Equity Partners first acquired Clayens last December. In a statement, the firm's managing director, Konstantin Ryzhkov, said the investments are the "result of strategic growth initiatives" identified as part of its investment in the company.
WILsquare's OuterBox Acquires Trinity Insight. OuterBox, the performance marketing platform of middle-market private equity firm WILsquare Capital, has acquired Trinity Insight, a press release said. Trinity Insight is a digital marketing agency that will integrate its "technical expertise, experienced leadership team and shared dedication to producing real, measurable results for clients" to bolster the OuterBox platform, according to OuterBox founder and CEO Justin Smith. Trinity provides a range of marketing services including website design, email marketing and SEO.
Trinity Hunt's Parallel ENT & Allergy Expands with Acquisition. ENT & Allergy of Delaware, part of the Parallel ENT & Allergy brand, a practice management organization for ENT and allergy practices, is expanding through the acquisition of Wilmington Otolaryngology. The investment allows ENT & Allergy of Delaware to adda a fourth location, a press release said, and strengthens the business's position within the mid-Atlantic market. ENT & Allergy of Delaware is a portfolio company of middle-market private equity firm Trinity Hunt Partners, which is focused on the healthcare vertical.
AEA Investors' Meritas Gas Partners Acquires OXARC. Meritas Gas Partners, a portfolio company of AEA Investors Small Business Private Equity, has acquired OXARC, an industrial and specialty gas, welding and safety supplies distributor. Its partnership with Meritas will allow the business to expand operations across the Western U.S., the announcement noted, and open up new growth opportunities for Meritas across the Pacific Northwest. The business will continue to grow through capital investment, geographic expansion and additional add-on acquisitions.
Aterian's Vander-Bend Announces Medical Manufacturing Acquisition. Vander-Bend Manufacturing, a portfolio company of middle-market private equity firm Aterian Investment Partners, has acquired Omni Components Corporation, a press release revealed. Omni manufactures and services precision medical products developed for spinal, cardiovascular and tendon-related surgeries. The investment expands Vander-Bend's capabilities across the Northeast and Southwest. Aterian first acquired Vander-Bend in 2018.
Blue Point Expands Eyeware Platform with eyebobs. Blue Point Capital Partners has announced its acquisition of eyebobs, a reading glasses business, as it expands its existing eyewear platform. Blue Point acquired Europa Eyewear earlier this month, and the addition of eyebobs will support platform growth through the business's expansion across its B2B and B2C operations. In a statement, Blue Point operating executive Holly Rush called the acquisition ":a natural next step in the development of our eyewear platform."
Levine Leichtman's Technical Safety Services Announces Acquisition. Technical Safety Services, which provides testing, inspection, certification and calibration services to customers across the pharmaceutical, healthcare and life sciences spaces, has announced its add-on acquisition of Precision Air Technology. Precision provides environment testing and certification services across the pharmaceutical and healthcare markets. Technical Safety Services is a portfolio company of middle-market private equity firm Levine Leichtman Capital Partners.
Halifax's Liberty Carves Out Staffing Business from Full House Michigan. The Liberty Group, a temporary staffing and employee screening business, and portfolio company of lower middle-market private equity firm The Halifax Group, has announced its acquisition of the temporary staffing and direct hire placement services of Full House Marketing, Inc. of Michigan. An announcement said the acquisition expands Liberty's operations into Michigan. Full House Michigan will retain its existing training, consulting, mystery shopping and lease-up services.
Lee Equity Partners, Twin Point Capital Take TESSCO Private. Middle-market private equity firm Lee Equity Partners and investment firm Twin Point Capital have acquired TESSO Technologies Incorporated, according to a press release. TESSO distributes and manufactures wireless infrastructure technology. The announcement noted TESSO has entered into a merger agreement with the two firms, who also own wireless equipment distributor Alliance Corporation and cellular and IoT solutions distributor GetWireless. The deal values TESSO at about $161.4 million. 
Odyssey's Service Champions Makes HVAC Acquisition. Service Champions Group, a platform providing plumbing, heating and air conditioning services, and a portfolio company of Odyssey Investment Partners, has acquired Fetch-A-Tech Plumbing Heating Air. Fetch-A-Tech provides HVAC, plumbing and drain services to residential Las Vegas customers. The investment "is a big step in our journey to grow our presence and service area in additional cities and states throughout the country," stated Service Champions CEO Frank DiMarco.
Exits
Bluehenge Exits Drilling Tools Business to Pelican Energy Partners. Louisiana-based private equity firm Bluehenge Capital Partners has exited Iron Horse Tools, selling the company to private equity firm Pelican Energy Partners. Iron Horse Tools provides automated drilling chokes to improve drilling safety and efficiency. Pelican's investment in the business will help expand its customer base, geographic footprint and service offering, a press release said.
Turn/River Exits Employee Lifecycle Platform to Miratech. Turn/River Capital, a technology-focused private equity firm, has exited Trakstar, an employee lifecycle platform, as part of a dual-acquisition by HR software provider Miratech. Miratech has acquired Trakstar as well as Circa, a DEI and HR compliance software provider. In its announcement, Miratech said the investments "mark the next step in Miratech's emergence as a leader in HR compliance and talent strategy."
Fundraising
Warren Equity Partners Closes Fourth PE Fund. Warren Equity Partners Manager, a middle-market private equity firm, has announced the close of its fourth flagship private equity investment fund with more than $1.4 billion in capital commitments. Fundraising for Warren Equity Partners Fund IV surpassed its initial target of $1.2 billion. The firm will continue its investment strategy of buyouts and recapitalizations across North America with a focus on infrastructure businesses. The fund has completed four platform investments so far, including a safety solutions provider, an infrastructure maintenance provider, a traffic system integration provider and a distributor and MRO service platform.