PE Weekly: Dealmakers Signal Optimism for Consumer-Focused Investments
From car dealerships to salons, M&A activity suggests a positive outlook for consumer markets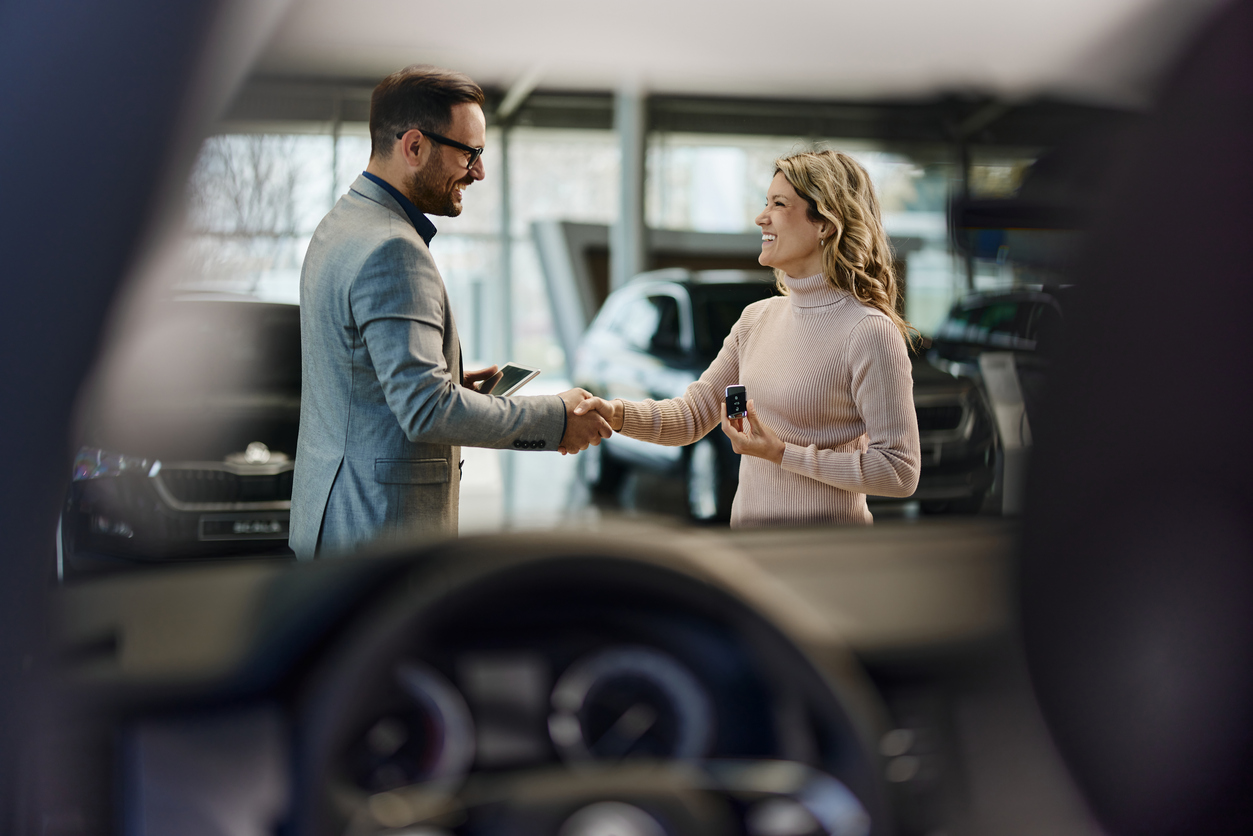 Infrastructure and healthcare remain attractive M&A targets for investors this week with recent deals across energy and telecommunications, as well as healthcare technology and device manufacturing, seeing recent activity. Elsewhere, there may be positive signs within consumer-focused verticals as dealmakers target the foodservice sector, salons and car sales with their latest investments.
Platform Investments
Northleaf Invests $200M in Tillman FiberCo. Global private markets investment firm Northleaf Capital Partners has announced an initial investment of $200 million in Rillman FiberCo, a developer and owner of symmetrical gigabit broadband, according to a press release provided to Middle Market Growth. The firm's strategic partnership with the company allows for an additional $300 million investment in Tillman FiberCo as the business scales. The funding will support the company's network architecture, broadening its capabilities of delivering internet access to residential and commercial customers.
ArcLight Acquires Kleen Energy Systems. Middle-market infrastructure investment firm ArcLight Capital Partners announced its majority investment in Kleen Energy Systems, which owners a natural gas-fired power plant based in Connecticut. ArcLight is acquiring the interests from Tokyo-based Sojitz Corporation, a press release noted. In a statement, Arclight managing partner and founder Dan Revers said the investment builds on the firm's "focus on the electrification mega-trend and on supporting the energy grid in the future."
NewSpring Backs Foot Healthcare Provider Network. Private equity firm NewSpring Capital has invested in foot and ankle healthcare provider network Curalta Foot & Ankle, according to a press release. NewSpring invested preferred equity in the business and has also provided a debt facility via NetSpring Mezzanine. Curalta also raised Series B financing from existing investors including North Haven Capital and Bluwave Capital, as well as from BPEA Private Equity.
AGIC Capital Invests in Healthcare-Focused AP Technologies. AGIC Capital, a European-Asian private equity firm, has announced its investment in Singapore-based AP Technologies, a medical device contract manufacturer. The investment is AGIC's first in Asia with its Fund II, a press release said. AGIC targets middle-market healthcare investments.
Bain Capital Acquires Fogo de Chão from Rhône Capital. Brazilian restaurant brand Fogo de Chão will be acquired by private equity firm Bain Capital Private Equity, a press release said this week, from its current owner Rhône Capital. Fogo, which was first acquired by Rhône in 2018 in a take-private transaction, will continue to operate with its existing management team. The deal is expected to close in September.
Comvest Invests in Apotheco Pharmacy Group. Comvest Partners, a middle-market private equity firm, announced its structured capital investment platform Comvest Special Opportunities has made a junior capital investment in Apotheco Pharmacy Group. Comvest Special Opportunities also made an equity co-investment in the business, a press release said, which the company will use for strategic acquisitions and growth initiatives. Apotheco specializes in dermatological medications and electronic prescriptions.
Kian Capital Launches Auto Repair Platform. Kian Capital, a lower-middle market private investment firm, has launched an auto repair platform through its acquisition of a franchisee of the auto repair chain Meineke Car Care Center. The new platform has been named PARC Auto, which consists of 15 Meineke auto repair centers in Louisville, Kentucky. In its announcement, Kian said PARC Auto is pursuing additional acquisitions of Meineke franchisees as well as independent auto repair companies.
Add-Ons
White Wolf Capital's Norlee Acquires Colwill Engineering. White Wolf Capital Group portfolio company The Norlee Group has acquired Florida-based electrical, mechanical, technology and engineering contractor Colwill Engineering, according to an announcement provided to Middle Market Growth. The transaction comprised of senior-term debt and a minority common equity co-investment, with additional capital for the acquisition provided by White Wolf. The investment marks Norlee's third acquisition in Florida, allowing it to broaden its electrical services in the state.
HCI's Highland Commercial Roofing Acquires Skycraft Roofing. Highland Commercial Roofing, a California-based commercial roofing contractor and portfolio company of HCI Equity Partners, has acquired Skycraft Roofing. Skycraft, also based in California, has been family owned for 50 years and will continue to operate as a standalone entity. The investment expands Highland's presence in Southern California; the business also operates throughout Northern California, Arizona, Nevada and the Pacific Northwest.
PE-Backed Salon Freedom Expands into Texas. Salon Freedom Holdings, an operator of franchised Sola Salons, has announced its acquisition of nine salons, expanding its reach into the Texas market. Salon Freedom is backed by private equity firms Three20 Capital Group, Geneva Glen Capital and Stonehenge Partners.
Capstreet's TradePending Acquires Car Dealership Marketing Business. TradePending, a sales enablement software platform for car dealerships, has announced its acquisition of automotive video marketing SaaS platform Snapcell, according to a press release. TradePending is a portfolio company of lower-middle market private equity firm Capstreet. Snapcell, based in the U.K. with headquarters in Florida, will augment TradePending's existing solution with video communications capabilities between dealerships and customers.
Berkshire-Backed Tango Acquires Carbon Reporting Business. Tango, which provides real estate and facilities management software, has acquired WatchWire, a data and analytics company enabling carbon emission reporting and reduction solutions to commercial clients. With the investment, Tango's offering includes support for customers to meet their sustainability goals, a press release noted. Tango is backed by private and public equity investor Berkshire Partners, which first invested in the company in 2021.
Corporate Acquisitions
Forward Air Acquires PE-Backed Omni Logistics. Ground transportation and freight services provider Forward Air Corporation announced its merger with private equity-backed Omni Logistics, a Texas-based logistics and supply chain management company. Omni is majority owned by Ridgemont Equity Partners and EVE Partners, which will retain ownership in the combined business, a press release noted, adding that the transaction elevates the company's less-than-truckload logistics capabilities.
Fundraising
Access Holdings Raises $805M for Build-and-Buy Investments. Middle-market investment firm Access Holdings has announced a fundraise to the tune of about $805 million to support its build-and-buy investment strategy. A press release said Access Holdings Fund II will focus on middle-market buyout and growth capital investments in essential services industries.
Frontenac Raises Announces Continuation Vehicle for Industrials Company. Chicago-based private equity firm Frontenac, which focuses on the lower-middle market across consumer, industrial and services, has launched a continuation vehicle for portfolio company Motion & Control Enterprises. Churchill Asset Management announced that it served as co-lead investor for the oversubscribed secondary market. transaction. Frontenac acquired Motion & Control Enterprises, an industrial distributor of highly engineered fluid, flow, automation and air solutions, in 2018.
Angeles Equity Partners Raises $540 Million. Private investment firm Angeles Equity Partners has announced its latest fundraise, surpassing its initial target with $540 million in capital commitments for Fund II. The firm will continue its existing investment strategy of backing and transforming underperforming businesses in the industrials sector across North America. "There are a number of attractive market fundamentals currently at play which we feel bolster our strategy," stated co-founder and managing partner Jordan Katz.
Middle Market Growth is produced by the Association for Corporate Growth. To learn more about the organization and how to become a member, visit www.acg.org.