PE Weekly: M&A Dealmakers Zero-In on Business Services
Recent transactions span marketing solutions, employee training and M&A advisory services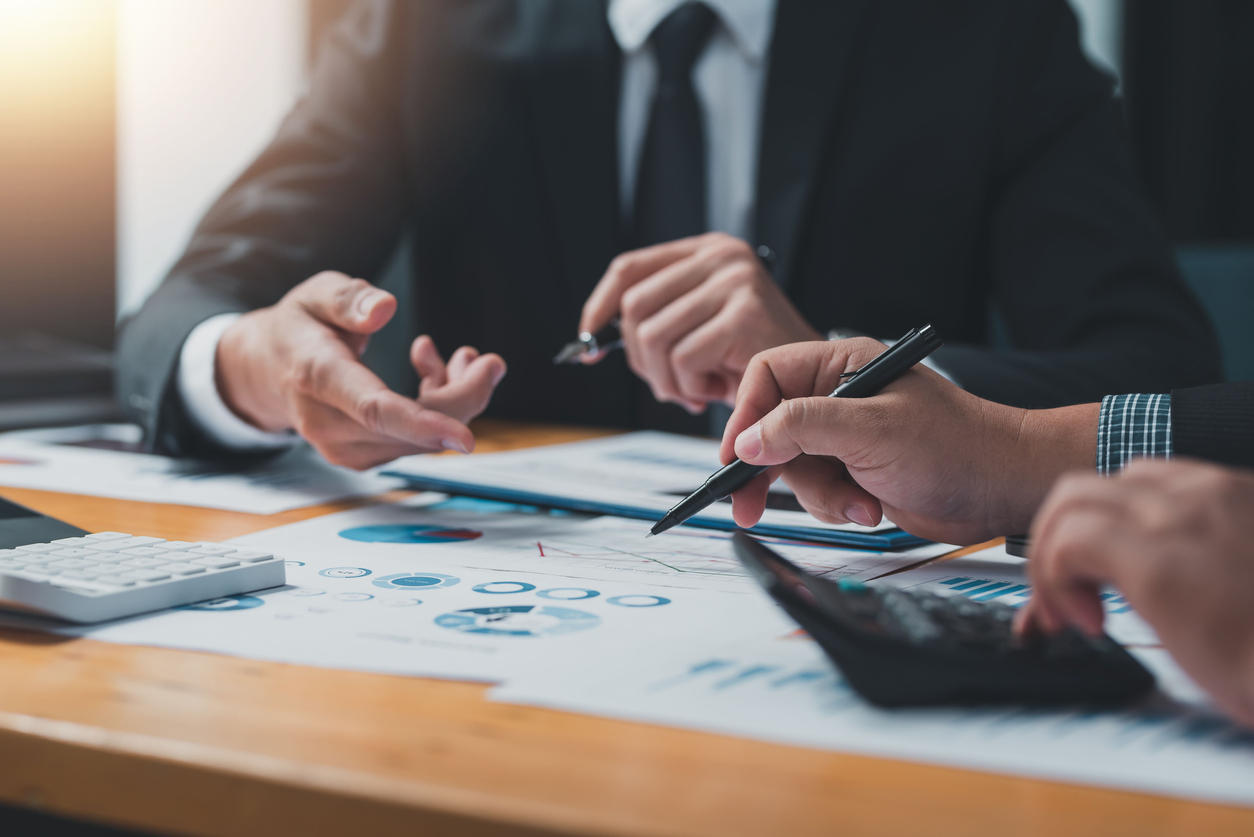 Business services are front-and-center with M&A dealmakers this week as the latest transactions reach from marketing solutions to pre-employment training solutions. The dealmakers were themselves the target of several acquisitions, with recent deals in investment banking, private credit and more. Read more about the latest in middle-market M&A below.
Platform Investments
RTC Partners Launches Marketing Platform. Private equity firm RTC Partners announced this week the formation of a marketing services platform following the acquisition of four businesses: fama PR, Intelisent, MarketBridge and Quarry. The firm said in a press release that the platform will focus on data-driven marketing services to address "a significant gap in the marketplace," according to RTC Partners managing partner Tony Brindisi. The combined platform includes 220 professionals across five offices.
Janney Montgomery Acquires Middle-Market Investment Bank. Janney Montgomery, a wealth management and asset management firm, recently announced its acquisition of TM Capital, a middle-market investment bank. TM Capital provides M&A advisory services across a variety of sectors including industrials, business services, healthcare and consumer. The investment expands Janney's Capital Markets Group, the announcement noted.
Kaltroco Backs Automotive M&A Advisor The Dave Cantin Group. Kaltroco, a private investment company owned by Steve Koltes, co-founder of private equity firm CVC Capital Partners, has acquired a minority stake in automotive advisor The Dave Cantin Group. A press release said Kaltroco's investment will expand The Dave Cantin Group's industry M&A advisory capabilities, with plans to expand the business into the motorcycle, RV, heavy truck and powersport industry verticals.
Bonaccord Capital Takes Minority Stake in Private Credit Firm. Private equity platform Bonaccord, a subsidiary of P10, has acquired a minority stake in middle-market private credit platform Kanye Anderson Private Credit (KAPC), a recent press release said.
Gemspring Acquires Fencing Company. Gemspring Capital Management, a middle-market private equity firm, announced this week its investment in fencing installer and distributor company Fenceworks. In a statement, Fenceworks CEO Jason Ostrander pointed to Gemspring's experience in the construction services space. Gemspring plans to expand the business through entering into new markets and via add-on acquisitions.
Add-Ons
Levine Leichtman's Resolution Economics Acquires Affirmative Action Plan. Resolution Economics, a consulting firm providing economic analysis for a variety of business clients, announced its acquisition of Affirmative Action Plan, a provider of DEI, pay equity and other training services. Affirmative Action Plan was operating as a pre-employment testing services practice group of Biddle Consulting Group and operated under the TestGenius name. Resolution Economics is backed by middle-market private equity firm Levine Leichtman Capital Partners.
Gryphon Investors' Right Time Acquires Heat Pump Cleaning Business. Right Time Group of Companies, a Canada-based home services platform backed by Gryphon Investors, has announced its acquisition of Breathe Clean Mini Split Heat Pump Cleaning. The business provides heat pump cleaning services in Halifax and surrounding areas. The deal marks the 21st add-on acquisition for Right Time.
GenNx360's Aero 3 Acquires Skywheels. Aero 3, the parent company of maintenance, repair and overhaul service provider AeroRepair and portfolio company of GenNx360, announced its acquisition of Skywheels. Like Aero 3, Skywheels focuses its repair services on wheels and brakes for the aviation sector. The investment expands Aero 3's presence in the U.K. and Europe, Middle East and Africa (EMEA) markets.
Argyle Capital's The Mufflerman Acquires EuroMechanic. The Mufflerman, an auto repair shop operating in Canada, announced its acquisition of EuroMechanic, which operates five automotive repair and tire locations. EuroMechanic was previously owned by Carflex Capital, an automotive private equity firm.
Ancor Capital's PMA Industries Backs United Western. PMA Industries, a photochemical machining contract manufacturer and portfolio company of lower middle-market private investment firm Ancor Capital Partners, is acquiring United Western Enterprises, according to a recent press release. United Western supplies photochemically etched metal parts to a variety of end markets including aerospace and medical. The combination of the business creates one of the largest photochemical etching manufacturers in North America, the announcement said.
Strategics
Biotech Company Ajinomoto Acquires CDMO Forge. Biotech and food conglomerate Anjimoto Co. has announced its acquisition of Forge, a manufacturer of genetic medicines, a press release said. Forge is a contract development and manufacturing organization (CDMO) within the viral vector and plasmid therapeutics space. The transaction was inked for $620 million, according to a press release.
Wonder Closes Blue Apron Acquisition. Wonder Group, an at-home food delivery company, announced this week the close of its previously announced acquisition of meal kit business Blue Apron. The investment will enhance Wonder's development of a dinner app providing consumers a range of dining experiences and cuisines, and will allow the business to offer Blue Apron items to customers in New York City and New Jersey, a press release said.
Exits
Natura Exits The Body Shop to PE Buyer. Natura, a Brazil-based cosmetics business, announced this week it is selling The Body Shop to Aurelis, a European private equity firm, according to reports in the Financial Times. The transaction was valued at about $257 million, Natura said, a significant reduction from the more than $1 billion purchase price that Natura secured when it acquired the company from its previous owner L'Oréal in 2017.
Valedo Exits Joe & the Juice to General Atlantic. Global growth equity investor General Atlantic announced this week its plans to acquire a majority stake in coffee and sandwich chain Joe & the Juice following Valedo's full exit from the business. The investment expands General Atlantic's exiting partnership with the company: the firm acquired a minority stake in the business in 2016. Joe & the Juice will use General Atlantic's backing to expand geographically.
Middle Market Growth is produced by the Association for Corporate Growth. To learn more about the organization and how to become a member, visit www.acg.org.