PE Weekly: Investors Embrace Builders and Manufacturers
From luxury yachts to architectural design, dealmakers embrace the building and manufacturing sectors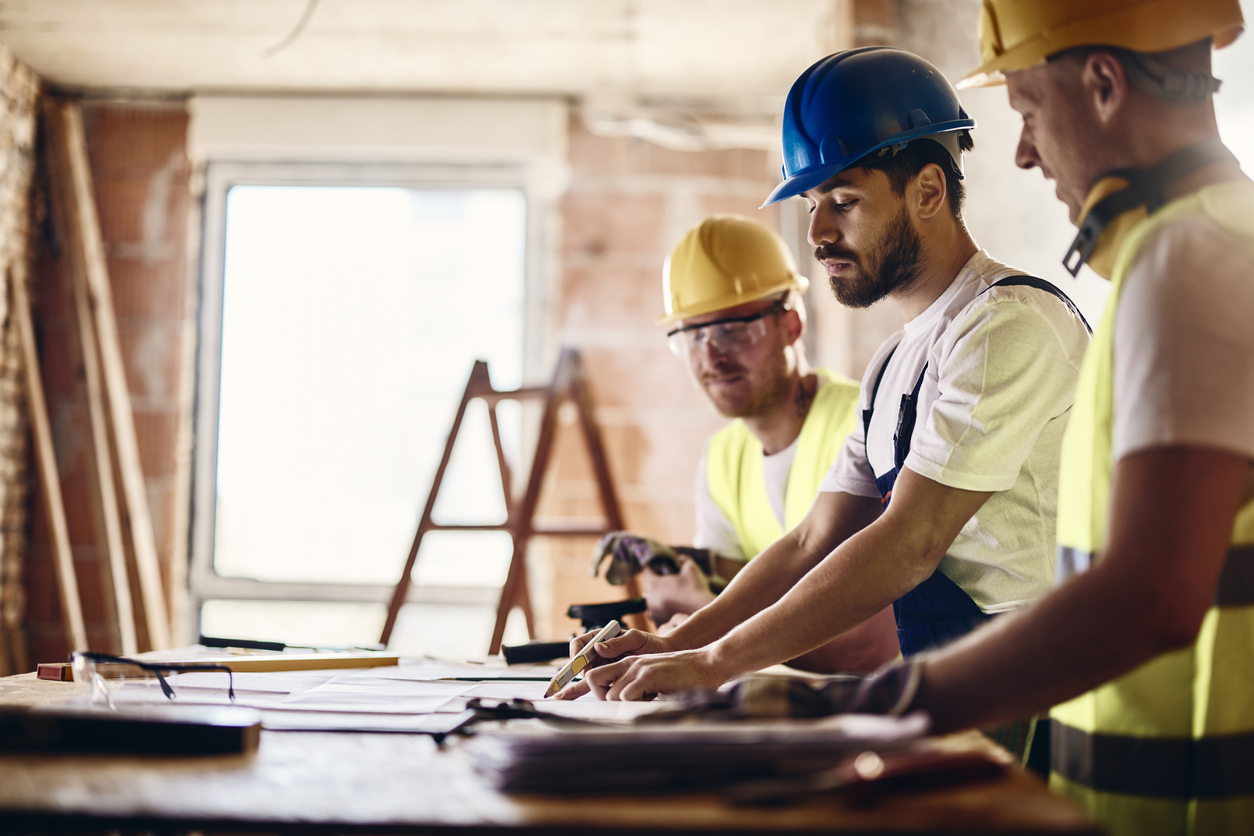 Private equity investors are building up their portfolios this week with construction and manufacturing-related investments, from luxury yachts to garage doors. Plus, additional investments land in eye care, financial services and more. Explore the latest transactions below.
Platform Investments
Gemspring Capital Acquires Manufacturing Company. Gemspring Capital Management, a middle-market private equity firm, announced in a press release it has acquired Midland Industries, a manufacturer and distributor of pipe and valve products. Gemspring noted that Midland's existing backer, Wynnchurch Capital, will retain a minority stake in the business. Gemspring plans to pursue growth via product innovation and geographic expansion.
Saothair Acquires Luxury Yacht Building Company. Middle-market private equity firm Saothair Capital Partners, which targets manufacturing and industrial companies, has acquired yacht designer and builder MJM Yachts. Saothair formed Seolta Holdings to acquire the business. In a statement, Saothair co-founder and operating partner Richard Lozyniak said the firm plans to "grow the business and build the MJM brand aggressively."
Soundcore Capital Forms Door & Dock Platform. Soundcore Capital Partners, a private equity firm, has announced the formation of its Door & Dock Holdings platform. The launch follows the firm's acquisitions of Top Notch Dock & Door and Top Notch Garage Door, as well as of Premier Overhead Doors. Top Notch and Premier provide commercial overhead garage door installation, repair and maintenance services.
Grant Avenue Capital Backs CREO. Healthcare-focused lower middle-market private equity firm Grant Avenue Capital has invested in CREO, which provides M&A, digital transformation, IT and other consulting services to the life sciences and healthcare markets. In a statement, Grant Avenue managing director Brian Berkin said the firm is "eager to help strengthen CREO's reach and impact across new geographies, partnerships, service offerings and M&A."
Ridgemont Equity Recaps smartShift. Ridgemont Equity Partners, a middle-market private equity investor, has announced its recapitalization of smartShift, a tech-enabled business service provider. The company supports SAP application migrations, upgrades and other digital transformation services. In a statement, smartShift CEO Derek Oats said the company has "an incredible opportunity to accelerate our next phase of growth and further penetrate our large addressable market by optimizing our go-to-market strategy, enhancing our recurring solution offering and continuing to innovate."
Add-Ons
Godspeed Capital's Stratus Acquires Architectural Design Business. Lower middle-market private equity firm Godspeed Capital has announced the acquisition of Synalovski Romanik Saye Architects (SRS). SRS, based in Florida, provides architectural and interior design services. The acquisition will see SRS merging with Godspeed portfolio company Zyscovich, another Florida-based architectural firm, operating withing Godspeed's engineering, architecture and consulting platform Stratus.
Levine Leichtman's Global Loan Agency Acquires Pristine. Global Loan Agency Services, an alternative lender and portfolio company of middle-market private equity firm Levine Leichtman Capital Partners, has announced its first add-on acquisition. The company is acquiring Pristine SAS, a loan administrator operating in the U.K., France, Germany, U.S. and Australia.
Olympus Partners' EyeSouth Adds Another Eye Care Business. EyeSouth Partners, a Georgia-based eye care management services organization backed by private equity firm Olympus Partners, has announced its latest add-on acquisition. The company is backing Retina and Vitreous of Texas (RVT), marking its 38th add-on acquisition and its first retina-only eye care provider, according to a press release.
Exits
Ardian Exits Soteria Flexibles to TJC. Private investment firm Ardian has announced the sale of its stake in Soteria Flexibles Holdings, a flexible packaging manufacturer servicing the healthcare, fresh food, industrial, foodservice and other commercial markets. Middle-market private investment firm TJC has acquired the assets, according to a press release. Ardian formed the Soteria Flexibles platform in 2019 following its acquisition of Colonial Bag.
Wynnchurch Capital Exits Manufacturer to Gemspring Capital. Middle-market private equity firm Wynnchurch Capital has announced the sale of its portfolio company Midland Industries, a distributor and manufacturer of various parts for industrial end markets including HVAC and plumbing. Middle-market private equity firm Gemspring Capital Management acquired the company in a deal that saw Wynnchurch as a co-investor.
Nautic Partners Exits Distributor to Bain Capital. Nautic Partners, a middle-market private equity fund, has exited Harrington Process Solutions, a distributor of industrial flow control process solutions. Bain Capital private Equity will acquire the company, which will continue to operate as a standalone business, reports noted. Nautic first acquired Harrington in 2020; with Bain, Harrington said it plans to accelerate growth to support various industrial sectors in the U.S.
Fundraising
Monomoy Capital Raises $300 Million for Latest Credit Fund. Monomoy Capital, a private investment firm focused on middle-market private equity and credit, announced that it reached its fundraising target of $300 million for its latest credit fund, Monomoy Credit Opportunities Fund II. The fund has already invested in multiple targets, a press release noted, and will continue the firm's existing investment strategy of providing first lien term loans and senior secured notes to lower-middle market and middle-market companies. The firm focuses on the industrial, distribution and consumer industries across North America.
Insights
Private Capital Research Rebrands to PCR Partners. PCR Partners is the new brand for investment and advisory firm Private Capital Research, according to a press release provided to Middle Market Growth this week. In a statement, Graeme Frazier, the firm's president and founder, said that while "nothing else is changing" about the firm's services, the company received feedback that the PCR Partners brand "is more on-point" than its previous moniker. The firm provides outsourced deal sourcing and origination services for buy-side M&A transactions, partnering with family offices and private equity funds to source acquisition opportunities from investment banks and others.
Middle Market Growth is produced by the Association for Corporate Growth. To learn more about the organization and how to become a member, visit www.acg.org.