PE Weekly: Audax's Latest Fundraise Signals Optimism for Midmarket M&A
Audax raises $7.8 billion, while this week's transactions span technology, consumer and more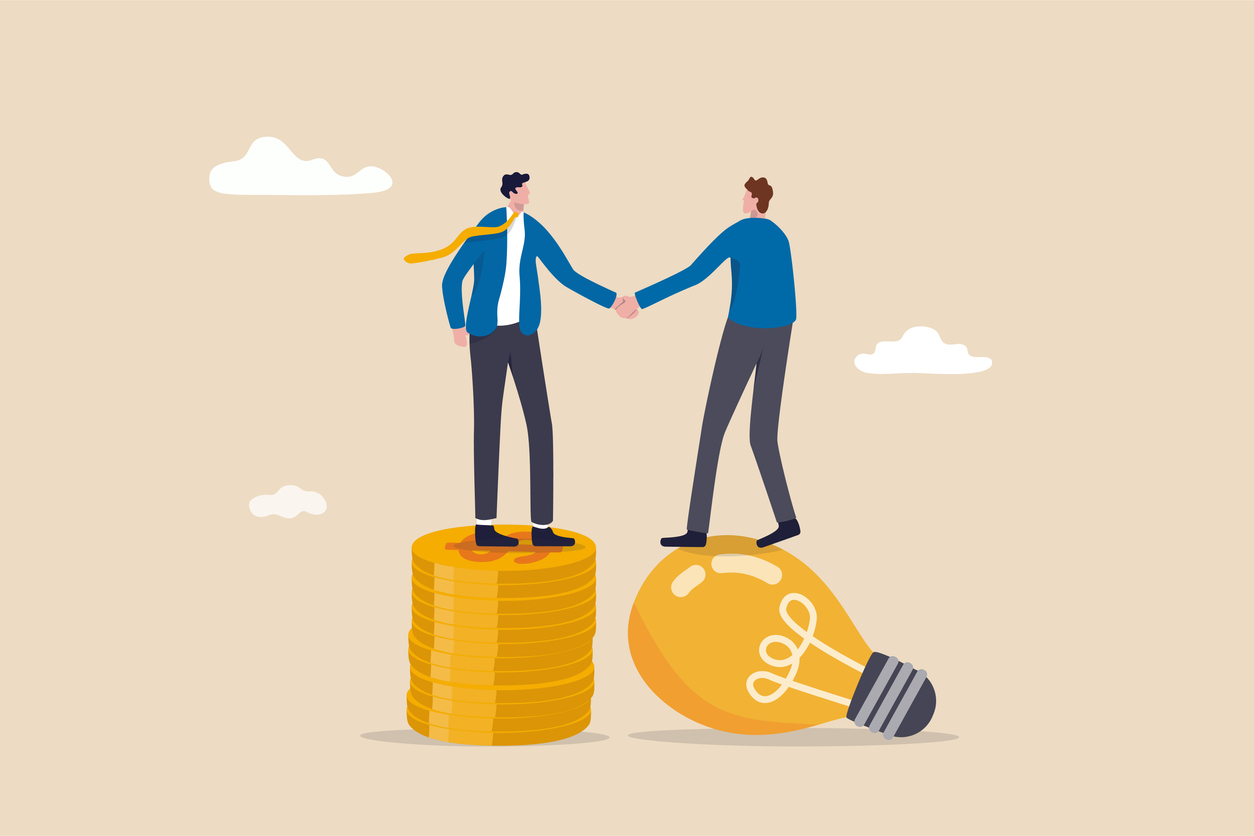 In a challenging fundraising environment, Audax Group has managed to secure an impressive $7.8 billion in capital commitments for two new funds: its flagship private equity fund, and another new fund championing the firm's buy-and-build investment strategy. But it wasn't the only firm to announce its latest fundraise.
That's sure to come as good news for middle-market dealmakers who continue to sit in economic uncertainty. Nonetheless, this week saw middle-market transactions across a range of sectors, including tech-enabled business services, home care and repair, consumer products and more.
Platform Investments
HCI Invests in Grasshopper Lawns. HCI Equity Partners, a private equity firm focused on the lower-middle market, announced its acquisition of Grasshopper Lawns, a residential lawn care business. The investment marks the first acquisition from HCI's thesis-driven strategy of consolidation in the lawn care and pest control market. Nate Novak, HCI principal, pointed to the industry's "route-based, recurring service model" and resilient customer base as factors supporting HCI's thesis.
Truelink Capital Invests in Richardson Sales Performance. Los Angeles-based middle-market private equity firm Truelink Capital has acquired Richardson Sales Performance, which provides sales training and performance improvement solutions. A press release said the investment is the second acquisition for Truelink, which launched last year with a focus on the industrials and tech-enabled business services markets. The firm plans to grow Richardson through organic initiatives as well as M&A.
Renovus Capital Adds KP Labs to Portfolio. Renovus Capital Partners, a Philadelphia-based private equity firm, announced its acquisition of Keesal Propulsion Labs, also known as KP Labs. The announcement expands Renovus' existing portfolio of legal consulting services businesses, which includes HBR Consulting,  LAC Group and Wilson Allen. KP Labs will continue to operate under its existing brand, and will collaborate closely with HBR specifically to service corporate law departments and law firms.
Resurgens Technology Partners Backs Oil and Gas Software Business. Resurgens Technology Partners, a private equity firm targeting the software business, has acquired Detechtion, an asset performance management software company. Detechtion services the oil and gas sector with real-time visibility into field asset performance and workforce efficiency. The company is Resurgens' sixth platform investment from its second fund.
Rainier Partners Backs Floor Covering Services Business. Lower middle-market private equity firm Rainier Partners announced its investment in SCI Flooring, a floor covering services provider serving property managers and owners in the Midwest. Rainier's majority investment in the company will aim to accelerate growth by capitalizing on "organic and inorganic opportunities we see in the growing, fragmented flooring industry," according to SCI CEO. Dave Elberson.
Vector Capital Acquires Riverbed Technology. Middle-market private equity firm Vector Capital, which focuses primarily on the technology sector, has announced its acquisition of Riverbed Technology, an IT solutions provider. In a press release, Dave Donatelli, who has been named Riverbed's new CEO, pointed to "a significantly improved capital structure" for the company that will help expand its product offerings and pursue strategic growth initiatives.
Add-Ons
JPB Adds to Portfolio of Ace Hardware Stores. JPB Partners, a private equity investor, has acquired a South Carolina-based Ace-branded hardware store, Lowcountry Ace Hardware. The investment was made via its existing portfolio company The Helpful Hardware Company, and expands the list of Ace hardware stores within JPB's portfolio. According to an announcement sent to Middle Market Growth, the latest investment marks the firm's 18th Ace store acquisition.
Levine Leichtman's LBR Acquires Legal Analysis Networking Company. Levine Leichtman Capital Partners portfolio company Law Business Research (LBR), a technology-enabled information services business for the legal industry, has announced its acquisition of MBL Seminars. MBL provides business information, legal analysis tools and networking solutions for the legal sector. The investment is the fourth add-on acquisition for LBR following its investment from Levine Leichtman.
Source Capital's BlueAlly Acquires B2B Technologies. BlueAlly Technology Solutions, an IT solutions company for businesses, government entities and educational institutions, has acquired B2B Technologies, a business IT company. BlueAlly is a portfolio company of Source Capital, a middle-market private equity firm. The investment strengthens BlueAlly's customer base and broadens its cloud-based solution offering.
CORE's GEM Manufacturing Acquires Two Manufacturing Companies. GEM Manufacturing, which provides precision deep drawn metal components, has announced two add-on acquisitions: Coining Manufacturing and Precision Machine Products. Both companies are providers of die stamping, screw machining and other manufacturing capabilities. GEM is a portfolio company of CORE Industrial Partners, a middle-market private equity firm focused on the industrials sector. The firm acquired GEM in February.
Exits
Ardian Exits Cubes Holding to Providence Equity. Ardian, a France-based private equity firm, has announced its sale of Cubes Holding, also known as d&b, to PE firm Providence Equity. A provider of audio systems for the event industry, Germany-based d&b was first acquired by Ardian in 2016. In a statement, Providence managing director Robert Sudo pointed to the firm's "solid track record of investing in live entertainment and technology companies" that will support continued growth for d&b.
Audax to Sell CorEvitas to Thermo Fisher. Audax Private Equity, a middle-market alternative investment manager, has announced it reached an agreement to sell CorEvitas to biotechnology company Thermo Fisher Scientific. Based in Massachusetts, CorEvitas provides real-world evidence for medical treatments and therapies. The firm said the deal expected to close by the end of 2023.
Kikkoman Exits Allergy Research Group to WM Partners. Private equity firm WM Partners, which focuses on the middle market, has acquired Allergy Research Group from Japanese food manufacturer Kikkoman Corporation. Allergy Research Group, a subsidiary of KI NutriCare, sells a range of hypoallergenic supplements under three different brands. WM Partners invested in the company via its HPH III fund, which focuses on emerging middle-market brands in the consumer health and wellness sector.
Dorilton Capital Exits Rigging Company to Olympus Partners. Connecticut-based private equity firm Olympus Partners announced in a press release its investment in MEI Rigging & Crating. The business offers rigging, machinery moving, industrial storage and equipment crating services to blue chip customers across a variety of industrial end-markets. MEI was a portfolio company of private investment firm Dorilton Capital.
Fundraising
Audax Group Raises $7.8 Billion for Two New Funds. Private equity giant Audax Group has announced two new funds with a combined $7.8 billion in capital commitments, including $1.8 billion committed by the firm. Reports in the Wall Street Journal said the firm secured $5.25 billion in commitments for its private equity unit's buyout fund Audax Private Equity Fund VII. It marks the firm's largest flagship fund. An additional $774 million was announced for Audax Private Equity Origins Fund I, which will focus on a buy-and-build investment strategy with smaller transactions, a tactic that involves growing small and midsize companies via add-on acquisitions.
MPE Raises $633 Million for Fund IV. MPE Partners, a lower-middle market private equity firm based in Ohio and Massachusetts, announced the close of its fourth fund, MPE Partners IV, LP. The firm secured $633 million in capital commitments for the oversubscribed fund, which will focus on founder- and family-owned businesses in the B2B manufacturing and services industries.
Shore Capital Partners Closes Two New Funds. Shore Capital Partners has closed its inaugural Industrial Fund as well as its fifth Healthcare Fund, according to an announcement sent to Middle Market Growth. The private equity firm, which is focused on the middle market, secured a combined $643 million in capital commitments. In its announcement, Shore said its industrials fund will target aerospace and defense, building and facility services, transportation and logistics, environmental services, manufactured products and services, and industrial technology.
Insights
Small Businesses Account for Largest Share of PE Acquisitions Since 2000s. new data from PitchBook finds that private equity investors are increasingly turning to the lower end of the middle market. According to Bloomberg reports, PitchBook data reveals that small companies made up more than 61% of all private equity deals in the first quarter of 2023, driven by the continued popularity of the rollup strategy of acquirers. Reports point to the high cost of capital as a major factor behind investors' focus on smaller transaction values.
Middle Market Growth is produced by the Association for Corporate Growth. To learn more about the organization and how to become a member, visit www.acg.org.