Dec. 26, 2022: Wind Point Portco Announces HVAC Acquisition
Plus, Hastings acquires industrials business, and HKW recaps e-learning company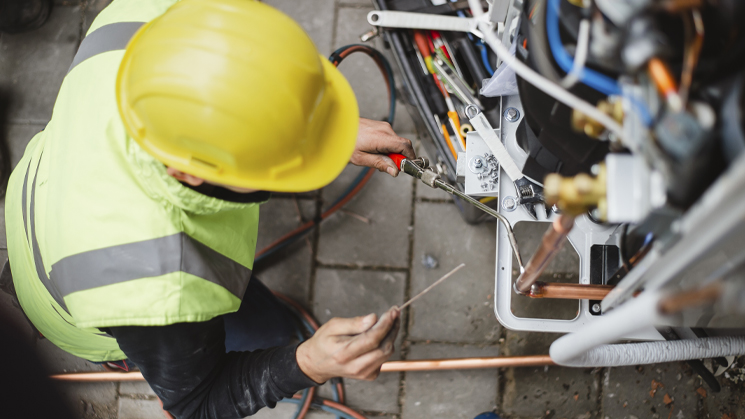 Read the top headlines for Monday, December 26, 2022 below:
Wind Pont's Smart Care Acquires Refrigeration Anytime
Smart Care, an HVAC and refrigeration service provider, and a portfolio company of middle-market private equity firm Wind Point Partners, announced its acquisition of Refrigeration Anytime, a commercial HVAC and refrigeration equipment repair company. The merger will expand Smart Care's Texas footprint, a "key market" for Smart Care's growth strategy, according to Wind Point managing director Konrad Salaber. Smart Care noted it continues to seek strategic acquisition opportunities across the U.S. and Canada.
Hastings Announces Latest Industrials Acquisition
Hastings Equity Partners, a lower middle-market private equity firm, has announced its latest acquisition from its Fund V. The firm made a platform investment in GridSource, which provides infrastructure solutions for telecom and gas commercial customers. "The rapid growth in fiber deployment stemming from a more connected world creates significant growth opportunities for project and construction management services provided by GridSource," stated Hastings managing director Joe Conlon. "The telecom industry and the federal government have come together to ensure that every home in America is provided with the opportunity to enjoy the benefits of this greater connectivity."
HKW Recapitalizes E-Learning Business dominKnow
Middle-market private equity firm HKW announced in a press release its recapitalization of dominKnow, an e-learning service provider for enterprises to deliver training courses to their workforce and suppliers. In a statement, HKW vice president Meelan Patel said dominKnow "fits squarely within HKW's investment focus," and added the firm will promote the business's next phase of growth, though did not provide details on its growth strategy.