Nov. 23, 2022: Odyssey Portco Announces HVAC Acquisition
Plus, an Altus Capital portco expands its product offering, and O2 announces financing for West Edge acquisition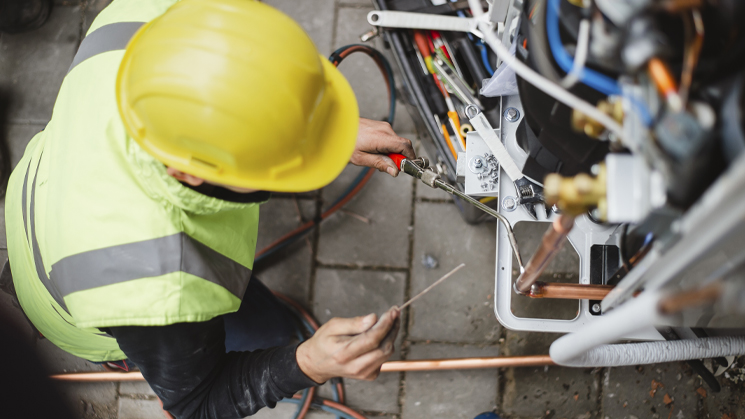 Editor's Note: PE Today will take a brief hiatus for the Thanksgiving holiday, returning on Monday, November 28.
Read the top headlines for Wednesday, November 23, 2022 below:
Odyssey's Service Champions Announces HVAC Business
Service Champions, a plumbing, heating and air conditioning service provider that's part of the Odyssey Investment Partners portfolio, announced its expansion through the acquisition of Service Wizard Heating & Air Conditioning. A press release said the investment marks Service Champions' entrance into the Texas market and a part of its broader growth strategy of geographic expansion in the U.S. "The acquisition of Service Wizard will be a significant accelerant for the company as we look toward future growth with companies that align with the foundation of Service Champions," stated Service Champions CEO Frank DiMarco.
Altus Capital's ChoiceSpine Expands Product Offering
ChoiceSpine, a spinal device manufacturer and portfolio company of Altus Capital, has announced an expansion of its product line with the addition of its Harrier SA. The new product is a 3D-printed system using existing ChoiceSpine BioBond technology, expanding options for surgeon end-customers. In a statement, the company's vice president of sales, Keith Clements, said the new product "delivers on ChoiceSpine's commitment to providing innovative products as the company aims to improve people's lives with a positive customer experience."
O2 Sponsor Finance Backs West Edge's Auto Glass Acquisition
O2 Sponsor Finance, a division of Old Second National Bank, announced it provided financing to West Edge Partners to support its recent auto glass acquisition. A press release said O2 provided more than $13.3 million to the investment management firm to support its acquisition of Dakotaland Autoglass, which provides aftermarket automotive replacement glass, paint and body equipment. O2 specializes in providing lower middle-market businesses with cash flow-based loans, as well as providing financing to M&A sponsors including private equity firms and other investment firms.
Related content: Where Automotive Investors Should Look Amid Production Uncertainty