PE-Backed Holiday Gift Guide
From cornhole sets to children's toys, this list of PE-backed consumer products makes for great gift ideas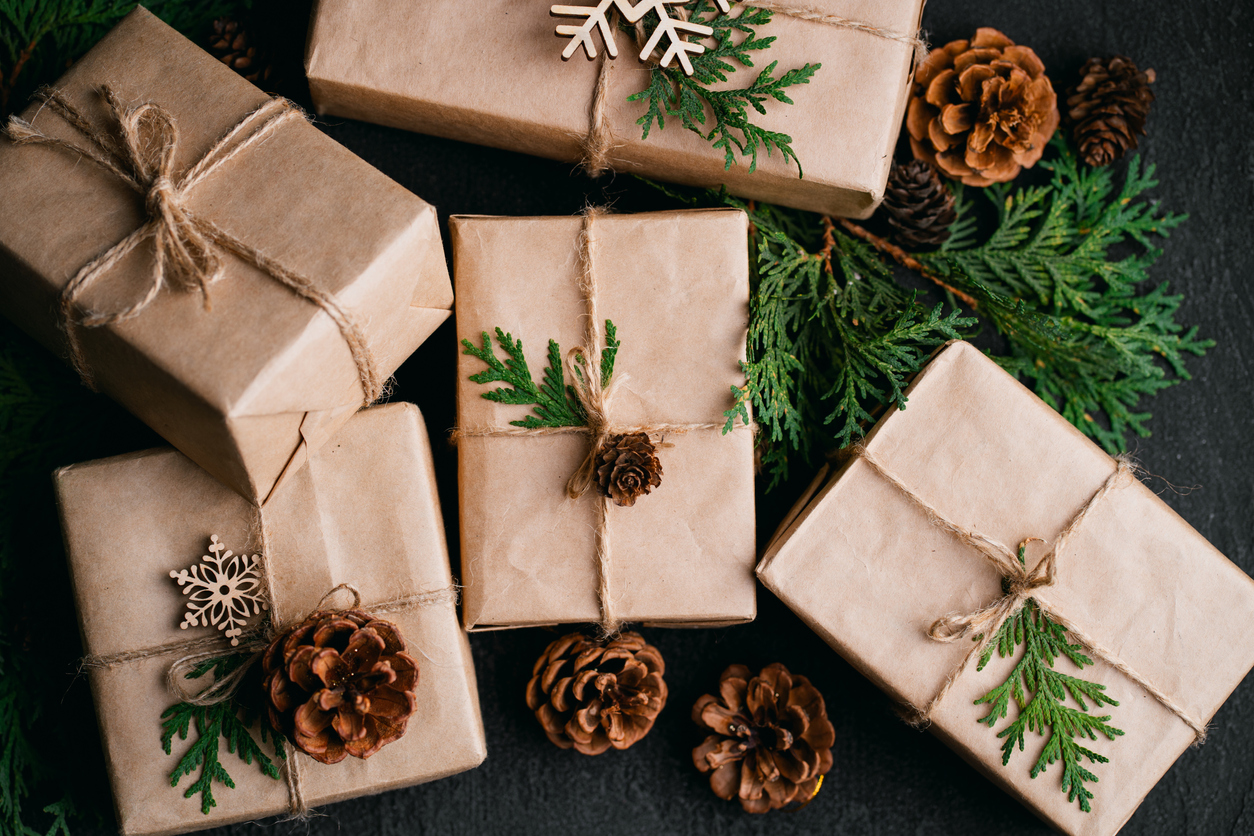 Ask the average shopper about the ownership structure of their favorite brands, and the odds are good they'll draw a blank.
To some extent, that's beginning to change, thanks to appeals to shop local or buy from women-founded or Black-owned businesses. But by and large, consumers aren't considering whether their new sweater was sold by a publicly traded entity or a closely held one. And they're almost certainly not thinking about whether the brand is backed by a private equity fund.
There's a good chance, however, that some of the products in your cart this year came to market with support from private equity, as more and more companies enter PE ownership.
To shine a light on the varied set of businesses that have partnered with private equity, Middle Market Growth compiled its 2022 gift guide, filled exclusively with products from PE-backed companies:
National Tree Company's LED Light Ice Crystal Snowflakes

Among the many joys of the holidays are the light displays, from Rockefeller Center to your own back yard. National Tree Company offers a variety of seasonal décor products, including this pair of LED Light Ice Crystals to help create your own winter wonderland. Backed by Sun Capital Partners, National Tree Company secured private equity backing in 2019, when the firm pointed to National Tree Company's successes in design, procurement and dropship fulfillment as some of its largest strengths as an e-commerce wholesaler.
---
Betty Crocker Dessert Decorating Products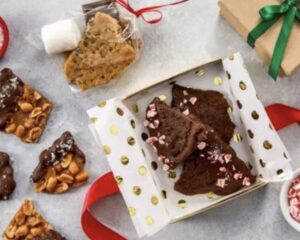 What are the holidays without a bit of baking? Signature Brands-owned Betty Crocker Dessert Decorating offers products like icing, writing gel, food coloring and sprinkles—perfect for homemade holiday treats. Signature Brands is a portfolio company of Traub Capital Partners, which first acquired the business in 2018. Earlier this year, Signature Brands announced that it had acquired Brand Castle, a maker of baking and decorating kits, including a gingerbread house line, along with other baking and beverage products.
---
KidKraft's American Girl Dollhouse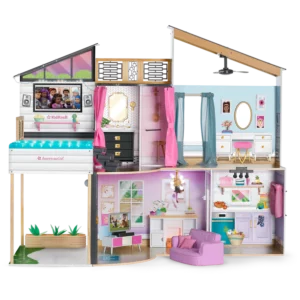 The iconic American Girl dolls have gotten their first-ever official dollhouse. KidKraft partnered with American Girl for this Luxury Dollhouse with optional living room add-on, built especially for the 18-inch dolls. The dollhouse includes a three-level layout and nine play areas, plus special features like a hot tub, working lights and secret storage. KidKraft is owned by MidOcean Partners, which first acquired the company in 2015.
---
Margaritaville Store's Cornhole Set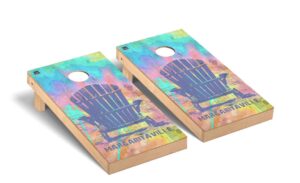 Just because we're enjoying the snowy magic of winter doesn't mean we can't daydream about summer fun in 2023. Get a head start on planning your next backyard barbecue with one of Margaritaville Store's cornhole sets in a variety of designs, from pineapple patterns to beach scenes. Margaritaville Store is part of the portfolio of Webster Equity Partners, which reached a deal to acquire Margaritaville's Lifestyle Brands apparel and consumer products division in 2016.
---
John Hardy's Black Pearl Transformable Bracelet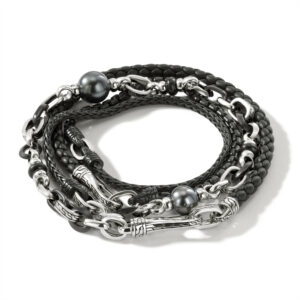 A part of jeweler John Hardy's Black Pearl Capsule Collection, this Transformable Bracelet is a perfect way to celebrate the special person in your life. Made of sterling silver with black PVD plating, this wraparound bracelet includes black pearl and onyx, making for a striking accessory from this limited-edition product line. Private equity firm L Catterton acquired the business in 2014; earlier this year, John Hardy announced Reed Krakoff as its newest creative chairman, as well as strategic advisor to L Catterton.
---
Bravo Sports Skateboard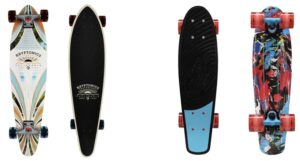 Bravo Sports was the first company to mass-produce skateboards under its flagship Kryptonics brand. Today, the PE-backed company offers a variety of skateboard sizes and shapes from several brands, while also producing skateboard products like ramps and wheels. Owned by Transom Capital Group, Bravo secured its backing in 2015, and has since announced several add-on acquisitions.
---
Outward Hound Dog Smart Interactive Toy
We can't forget about our furry friends this holiday season. Surprise your pup with one of Outward Hound's interactive dog toys, designed to keep your canine entertained and challenged. This Dog Smart interactive treat puzzle toy offers a problem-solving game of nine hidden compartments, giving your dog a mentally stimulating way to combat boredom. Private equity firm Prospect Hill Growth Partners acquired the company in 2017. Last year, Outward Hound announced its takeover of pet bed business Best Friends by Sheri.
---
Northern Brewer Craft Brewery in a Box Starter Kit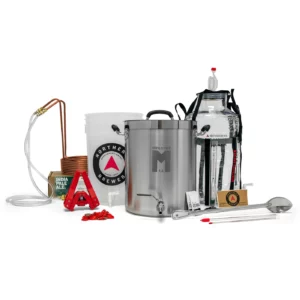 For the beer connoisseurs, Northern Brewer offers a range of beer-making products, including recipe kits, beer-making ingredients and equipment. Take the guesswork out of home brewing with one of Northern Brewer's starter kits. This Premium Craft Brewery in a Box starter kit comes with the recipe for Fresh Squished IPA or Caribou Slobber Brown Ale, with options for a keg system add-on, making the process easy for beginner and advanced brewers alike. Blackstreet Capital Management affiliate Blackstreet Capital Holdings invested in Northern Brewer in 2019, having acquired it from ZX Ventures.
---
DS & Durga Holiday Candles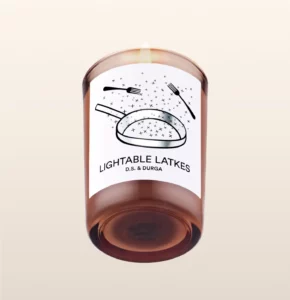 DS & Durga is best known as a luxury fragrance company, but its products stretch beyond perfume and cologne. This year, DS & Durga has rolled out a line of holiday candles, including its Portable Xmas Tree and Lightable Latkes scents. And, if holiday scents aren't your thing, the company offers year-round scents, including Bergamot Superior, Big Sur After Rain and Parquet Leather. DS & Durga is a part of the Monogram Capital portfolio, which acquired the business in 2018.
---
Boom! By Cindy Joseph Cosmetics
Boom! By Cindy Joseph is a cosmetics brand designed especially for users who want to embrace their age. The business offers plenty of perfect stocking-stuffers, including its Boom Bright pro-age mascara, Boom Gloss lip shine, and Boomsilk moisturizer. Juggernaut Capital Partners first invested in the cosmetics and skincare business in 2020.