Looking for Safe Bets in the Cannabis Industry
Advice for investors looking to set up for success before and after the expected eventual legalization of marijuana in the US.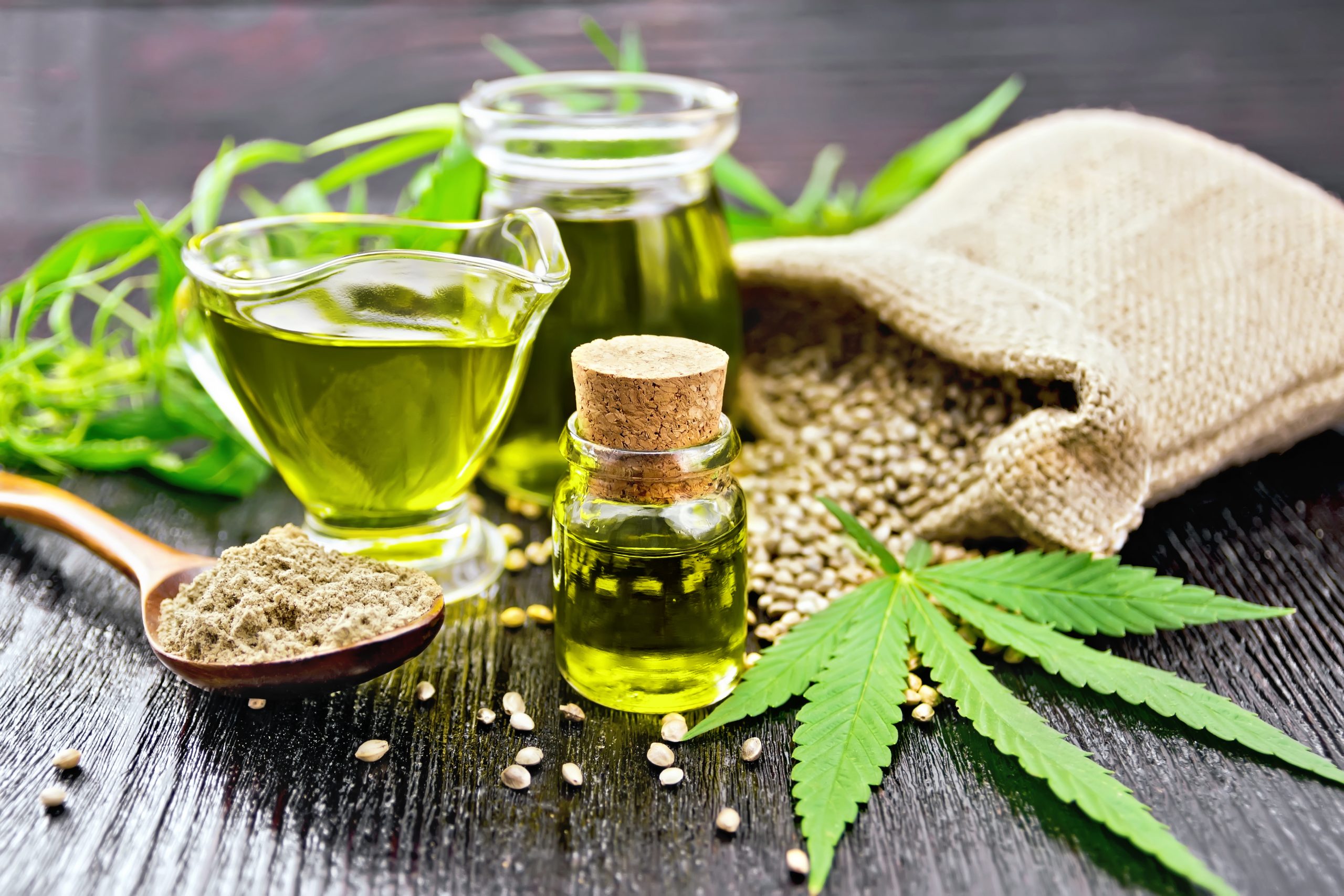 To hear many experts tell it, it's not a matter of if cannabis will be legalized, but when.
Codie Sanchez, managing director at private equity firm Entourage Effect Capital, described the state of the cannabis industry during the pandemic. She was encouraged that states where marijuana has been legalized have designated cannabis businesses as essential:
"The fact that we moved to essential as quickly as we did means that we probably don't have too many more years prior to legalization. And PE firms are nothing if not aware of the arbitrage opportunity that exists pre-legalization in this space."
On the other hand, Michael Schwamm—partner at law firm Duane Morris—considers the current federal political climate and doesn't hold out much hope for legalization in the near future:
"At the state level, it seems like every other day another state is considering [legalizing marijuana] at least for medical use, but at the federal level it's less clear," says Schwamm. "At the moment, it's not a priority [for legislators], so if and when they take it up is anyone's guess."
The U.S. cannabis industry is already enjoying healthy revenue growth, and the consolidation trend that started before COVID has only been accelerated in Q1 of 2021. And if we use the CBD market as a template—500% growth in the year following legalization—it makes sense for investors to find ways to properly position themselves to participate in the cannabis market.
In this edition of Next Target, we investigate cannabis-adjacent spaces that are currently profitable, well-positioned to benefit from legalization, and require less of a learning curve than investing in growers and other plant-touching businesses.
Professional Services for the Cannabis Industry
Ancillary services are a natural entry point for newcomers to the cannabis space. There's enough diversity to allow an investor to find a familiar field or business model, and they generally offer less anxiety around legal risk.
The Grata search platform has cataloged almost 600,000 professional services companies. We used the tool's powerful filtering features to find service companies in North America that have 50 or more employees. Of these companies, 204 specifically mention cannabis, marijuana, hemp or CBD as a core focus.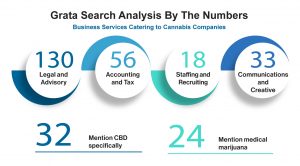 Trend Alert: Industrial Hemp Vertical
There are cannabis plants that have been bred to produce oil, grain and fiber. These cultivars generally produce 0.3% or less of delta-9 THC, the main psychoactive component in marijuana. Therein lies the legal line between hemp and marijuana. Until the Hemp Farming Act passed in 2018, hemp had been considered a schedule 1 controlled substance. Now regulation is left up to states. In April, Idaho passed a law lifting a ban on growing hemp, making it the final state to allow some form of industrial hemp cultivation.
Matthew Mead is CEO and founder of Hempitecture, a company that produces building materials from hemp. His company is based in Idaho, and he says it's about time that hemp is legal in all states:
"Here's the irony: The United States is the world's biggest consumer of hemp-based products. All that hemp material is being imported from across the world. … We can now start growing this material here on U.S. soil, which not only supports businesses like ours but also supports farmers in rural communities. So, this is a restoration of an old but modernized opportunity, creating new markets. It's an exciting time to be in the hemp industry, especially with that legal gray area behind us."
For all the good news, Mead concedes it's going to take time for the U.S. agricultural system to mature enough to meet the domestic demand for hemp. For one thing, farmers must still learn the ins and outs of growing industrial hemp on a commercial scale. Beyond that, the capability of processing the plant into its distinct products requires specialized tools, which is a substantial investment. And lastly, Mead says the patchwork of regulations across states still needs to be ironed out. There is concern among farmers in stricter states that they may produce a crop that tests slightly above the .3% THC threshold, and destructive regulatory repercussions could follow.
Even with these hurdles, Mead remains very optimistic because he believes the wider use of hemp material is an idea whose time has come:
"The skyrocketing price of lumber and conventional construction is one reason that our products and our efforts are really timely. Beyond that, there are sustainability and health implications for the products we create that also make it timely."
Hempitecture makes a hemp-based building insulation material called HempWool®. They also provide training and consultation in a building system called Hempcrete. We used the Grata search engine to look for similar companies; U.S.-based companies that create construction materials from hemp. Grata found that Hempitecture is only one of three paving the way in this market:

Candace Adorka is a content editor for Next Target and Middle Market Growth.