Mapping Out the EdTech Landscape
In part three of the education series, Next Target explores emerging opportunities for Private Equity in EdTech.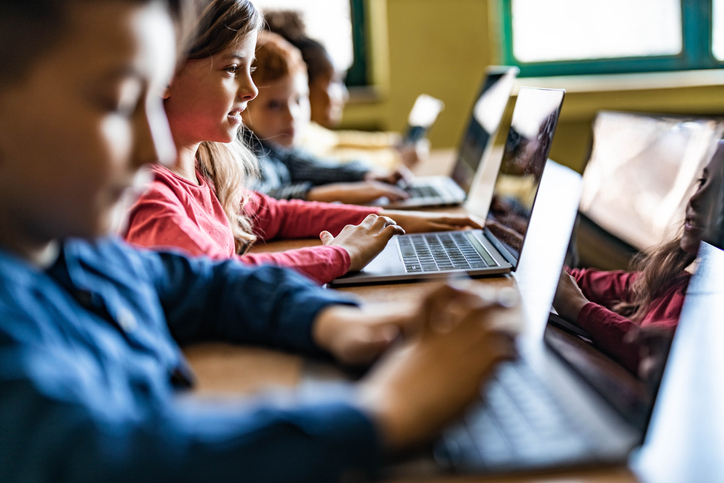 The intersection of education and technology creates a market that is as broad as it is abundant with opportunity. According to TechCrunch, the sector brought in $10.76 billion in VC funding globally in 2020, compared to $4.7 billion in 2019, and private equity is just as bullish about the sector.
"There are no reliable sources of data for overall dollars invested by PE, but I suspect they are larger in terms of enterprise value although VC might have a larger quantity of investments," says Trace Urdan, managing director at the knowledge sector advisory firm Tyton Partners. "Overall, the pandemic has turned EdTech into an asset class to which every sort of institutional investor feels the need for exposure."
The ubiquity of technology in education means there's more or less a target for every type of investment thesis and strategy. For this final installment of the Next Target education series, two questions help narrow our focus.
Q. What's the primary product: content, services, or software?
The draw of content-driven business models is clear; you create a product once and it keeps paying dividends without much intervention. The challenge, however, is that it's a highly competitive space where it's becoming increasingly difficult to meet customers' high expectations of quality and return on investment.
Part two of this series discusses online program management and learning design consultancies that would fit into the services bucket of EdTech. These companies help educators and employers implement e-learning. As we've reported, this is a healthy and growing area in the education sector, but depending on who the customer is, there may be budgeting and regulatory concerns.
Software products are growing in demand across audiences, and subscription models are more attractive to different types of buyers, especially cash-strapped schools and districts. Therefore, our focus will be on software.
Q. Who is the target buyer: lower education, higher education, consumer, or employer?
K-12 and higher education institutions make for worthwhile, sustainable target customers if a business can navigate the bureaucracy. However, John Katzman, founder of the Princeton Review and currently the CEO of Noodle, sees a fast-approaching ceiling in the growth of these markets.
His thinking is that after doubling how much is spent per student at the K-12 level, the US has not seen the desired result; and undergraduate degrees are becoming ever more expensive with students and parents demanding more ROI. Katzman explains:
"You'll see reinvestment by state governments into their schools, I hope, but I think there's a tremendous pressure to hold the line on expenses for your undergraduate experience. Learning post BA will be where the largest growth in the education sector occurs over the next 10 years. You've got an increasing number of companies offering education as a benefit; you've got people whose industries are collapsing or being severely disrupted by technology and globalization who are having to learn; then you've just got anybody who wants to grow in an increasingly complex society. There's any number of reasons to believe that spend there will rise and Rise pretty dramatically."
So, in answering the second question, we've narrowed the EdTech field to content-agnostic software tools that support adult learning in the workplace—learning management systems (LMS).
Q. The Next-Gen Learning Management System
LMSs allow institutions and corporations to roll out, track and manage e-learning. This is a healthy, mature market that is forecast to experience ~20% CAGR through 2027.
Within this market is a growing number of companies that identify themselves as learning experience platforms (LXPs). LXPs have risen out of a sustained trend in education that puts the focus on the student rather than the instruction material. Modern instruction is more geared toward personalization, adaptive content, and being able to meet the learner where they are and how they like to learn.
The most distinct feature of LXPs is in how they curate and present the content. While traditional LMSs present a narrow list of formal training requirements controlled by an administrator, LXPs pull content from a variety of sources and offer the learner a personalized path. This can be done through advanced technologies like machine learning or AI. Some tools also incorporate other modern learning trends like gamification and social learning.
Urdan predicts LXPs will be more than a fleeting trend. He writes in a blog post:
"Consumers are comfortable learning online, a rapidly tightening labor market means reskilling and upskilling employees is a critical requirement for most companies, and there has been an explosion of high-quality, low-cost resources on the internet. The LXP market is real, companies are buying into it, and existing and new providers are going to need capital to compete. This month saw deal activity that reinforces the scale of this opportunity."
In the Grata search platform, we found 56 companies in North America that explicitly call themselves learning experience platforms. We also searched using terms such as "adaptive learning," "personalized" and "tailored" to find products that are essentially LXPs but aren't labeled as such. This expands the list of results to 73 companies.
The expanded list includes a few tools that cater to both employers and educators. It also pulls in several companies occupying unique niche spaces. Slang, for example, teaches English through the lens of specific industries, and Axonify was built to engage employees who don't sit at a computer all day.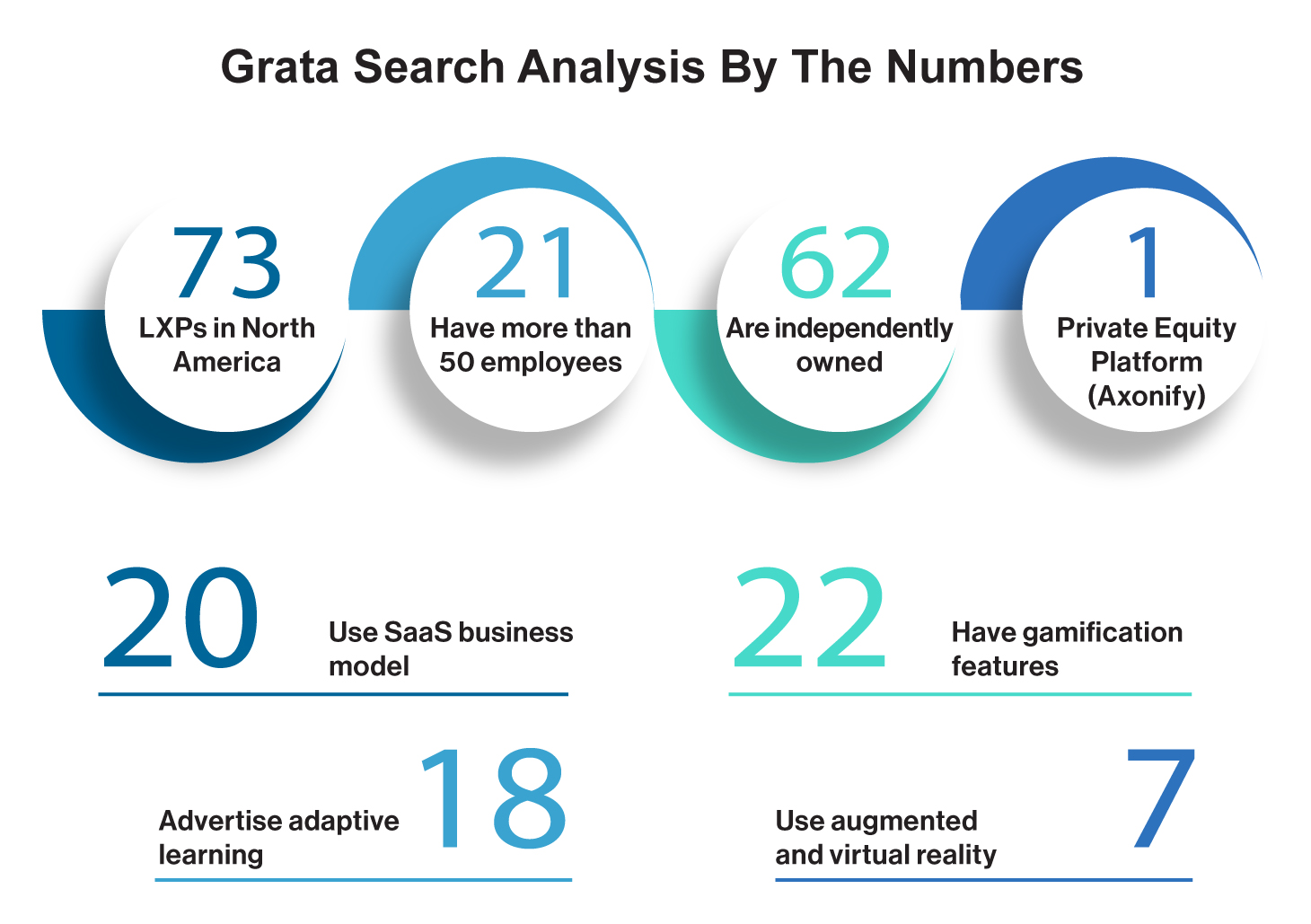 Candace Adorka is a content editor for Next Target and Middle Market Growth.