Technology Personalizes the Wedding Planning Experience
Weddings are back in a big way, with 2.5 million ceremonies expected this year. But where are all the industry's investors?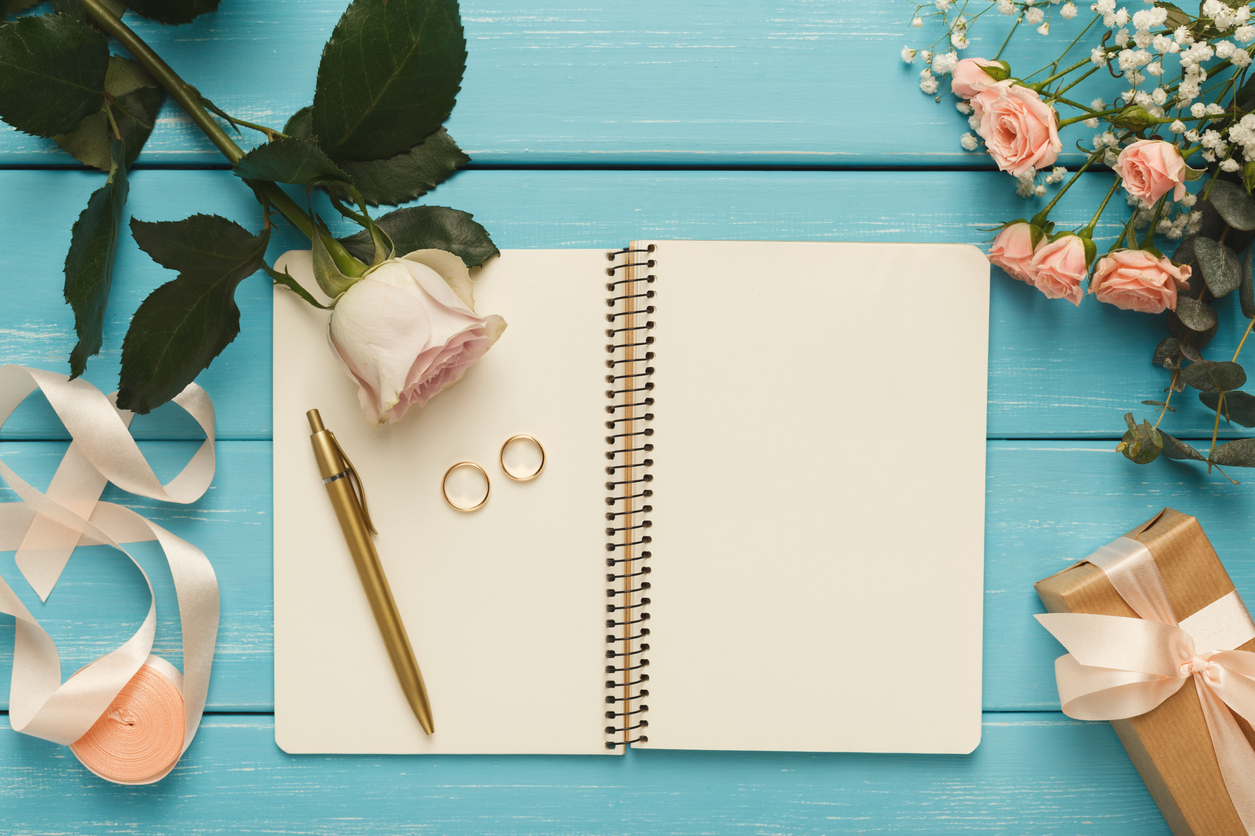 If there seem to be more wedding invitations in your mailbox these days, you're not alone: weddings are back in a big way after pandemic-era cancellations and postponements.
Recent data from wedding planning website The Knot estimates 2.5 million ceremonies will take place this year, the most in the U.S. since 1984. And it's not just the return of nuptials making a splash in the market:
The Knot also found that couples are shifting away from the micro-weddings favored during the pandemic in favor of larger events, with the average guest list now sitting at an estimated 129 invitees. That often means higher budgets, yet greater complexity in planning, especially for couples foregoing a professional planner.
It's a pain point that innovators and their investors have historically overlooked, according to GiGi McDowell, founder of wedding planning technology startup Fêtefully.
"That's what Fêtefully's focus is: true wedding planning, and how we can leverage technologies to change how the process is done, make it more efficient, more convenient," she tells Middle Market Growth. "It's a place investors may not be thinking about going, because there hasn't been a lot of growth, innovation or differentiation from a lot of the products out there."
As an industry expected to hit a $62 billion valuation in the U.S. this year, the wedding space is ripe for digitization, and McDowell hopes investors will pay attention.
Filling the Technology Gaps
According to McDowell, many of the wedding-specific technology solutions that have come to the market in recent years have niche focuses like digitizing payments to vendors. But her own experience as a wedding planner made it clear that the entire process of wedding planning can be streamlined, especially for couples taking the DIY approach.
"You look at all of the tools and resources that are available to couples, but all of the hard work is things they have to do on their own," she says, pointing to recent research that estimates couples spend more than 500 hours planning their own weddings. They do the same work as a professional planner, yet in a far less efficient manner because they are unfamiliar with how to organize their workflows and find the right vendors.
Founded in 2008 and headquartered in Dallas, Fêtefully offers a digital space for couples to connect with a professional planner who then supports the planning process, vendor communications, design and more. It's both a B2C and B2B service provider able to tailor and personalize its technology to fit a couple's unique needs, personality type, communication style and more, whether a couple needs help from start to finish, or whether they're simply interested in discussing linens and furnishings.
While many wedding-based service providers may have struggled amid the pandemic, McDowell says the period actually supported Fêtefully's mission. "We were telling people, 'Hey, we need to figure out a way for couples to connect with planners and vendors completely virtually.' The last couple of years really validated that position for us, and the pandemic kind of forced the market into a place we really wanted it to go," she says.
A lot of VC funds have money they're needing to deploy, but I'm not sure that wedding tech is at the top of the list—but I definitely think it should be.

GiGi McDowell

Fêtefully
A Quite Investor Landscape
Despite that market evolution as wedding startups catch up to the ongoing surge of demand, their potential investors seem to be a bit behind.
Crunchbase data found venture capital funding for the wedding industry peaked in 2018 with $543 million raised that year. Compare that with last year, when the segment raised just $30 million.
"I think investor appetite in general, for startups, is so-so," says McDowell. "We're in a place where there's lots of dry powder, and so a lot of VC funds have money they're needing to deploy, but I'm not sure that wedding tech is at the top of the list—but I definitely think it should be. It's a segment that's been ignored for a long time."
Indeed, despite an impressive market valuation and intensifying consumer demand, the wedding industry hasn't seen much action from investors despite impressive activity before the coronavirus crisis.
For example, two of the biggest names in digital wedding planning, The Knot and WeddingWire, were the subject of a take-private merger in 2019 as The Knot parent XO Group agreed to a $933 million merger deal with WeddingWire's private equity backers Permira and Spectrum Equity.
This year tells a different story. Crunchbase data shows just two deals involving wedding startups totaling $800,000 in the first half of 2022. Later-stage investments, meanwhile, so far seem to be focused on wedding-adjacent markets: for instance, private equity firm Accountable Equity recently made a $6.5 million acquisition of Sea Oaks Country Club and Golf Resort. While not a wedding-specific investment, the deal was driven by the strength of the wedding industry, with Accountable president and co-founder Josh McCallen telling The Philadelphia Business Journal in April that the firm is planning a $4.5 million renovation to give the space "a world-class wedding venue upgrade."
Fêtefully's Funding Outlook
Fêtefully was one of the two wedding-specific startups that secured VC backing this year, but McDowell says her own fundraising journey was no cakewalk. She bootstrapped the company until existing clients became the company's first angel investors. Soon after, McDowell pitched the business in Silicon Valley and at South by Southwest, eventually securing more funding that now totals $2.6 million. That includes a $1.3 million round announced in June, which was led by Slauson & Co. Gurtin Ventures, Techstars, the Google Black Founders Fund, with other individual backers also participating.
McDowell says she is already looking ahead to her next fundraise, and will continue to focus on growth in the meantime through expanding the geographic reach of professional wedding planners and vendors on her company's platform. Currently with a staff of 11, Fêtefully is hyper-focused on its technology capabilities as it introduces new user experiences, including wedding planning services based on the end-user's personality type.
It's that mix of innovative technology that helps automate and streamline wedding planning— coupled with the personal touches needed for a positive experience—that McDowell says differentiates the business from competitors and drives progress in an industry in need of disruption.
"It's our goal and purpose to go out there and show investors, show couples, show planners and everyone else that technology should be leveraged to play in the meat of wedding planning—and not just introduce you to people," she says.
Watch an interview with Fêtefully's GiGi McDowell: