Innovators Urge Investors Not to Snooze on the Sleep Tech Opportunity
Even in a challenging tech climate, sleep technology stretches across market segments, from healthcare to consumer products, providing a diverse opportunity for dealmakers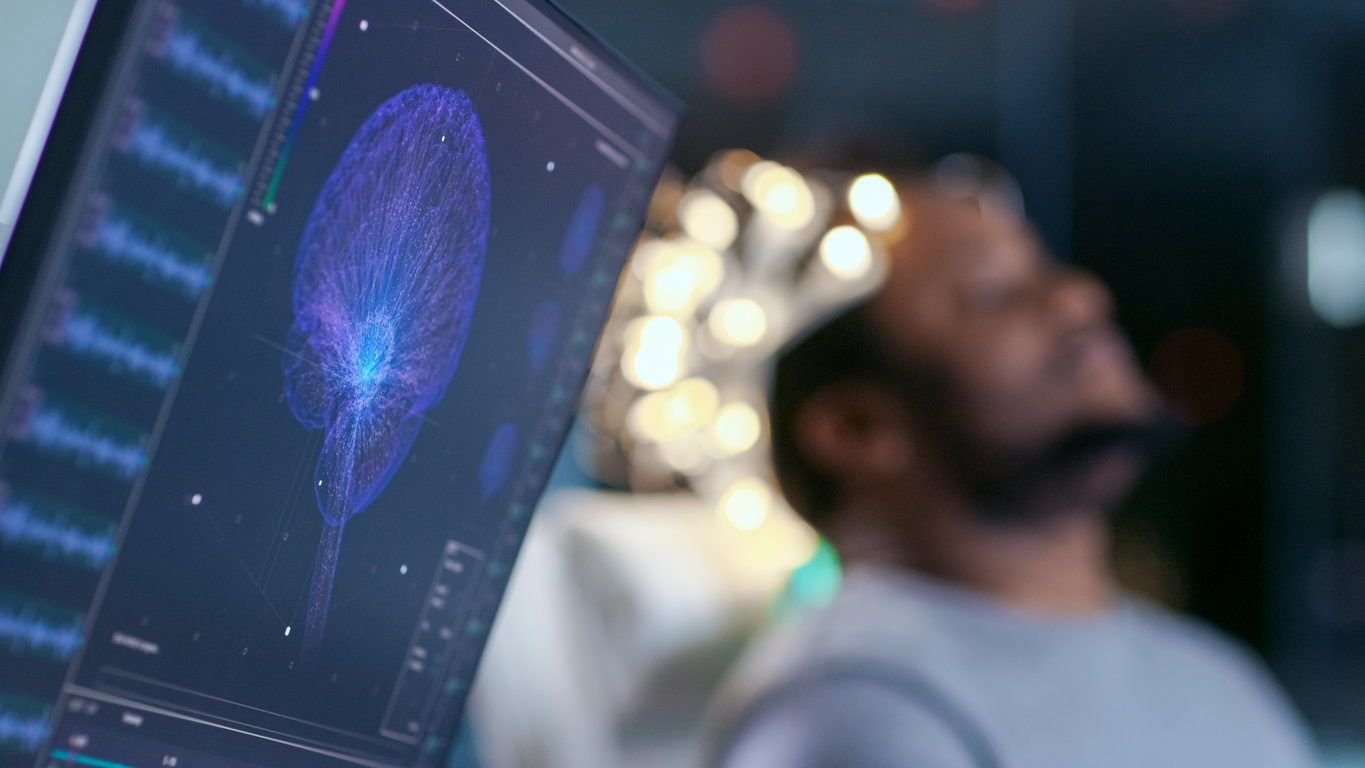 With as many as 70 million Americans reporting some kind of chronic sleep disorder, it's no wonder that more than 103 million Google searches were made in 2019 related to sleep issues.
In recent years, a variety of sleep-focused mobile apps have emerged, largely to provide data and insights into the length and quality of sleep. Yet the first generation of such solutions has gained notoriety for being inaccurate, or worse: counterintuitively harming sleep quality.
A 2020 study published by the American Journal of Managed Care found that more than 70% of Americans with sleep disorders say they use technology, including cell phones and tablets, before bed. Even sleep apps themselves can disrupt the quality of rest: in 2017, sleep researchers coined the term "orthosomnia," the condition of diminished sleep quality when patients are overly concerned with perfecting sleep data on wearable devices.
Today, however, innovators are not only developing new technologies that can provide accurate and meaningful insight into sleep; they're now crossing into a wider variety of market segments beyond sleep tracking to deliver more impactful results.
With the sleep technology industry expected to grow by a compound annual growth rate of 22.6% over the next decade, as Visiongain data predicts, companies within this segment are becoming enticing investment targets. Yet as sleep technology innovators and experts warn, potential investors will need to sort out the industry players that are "tech-washing" from the ones that offer valuable, impactful solutions to everything from sleep apnea to night sweats.
Avoiding 'Tech-Washing'
"Tech-washing" alludes to companies that label their offerings as technology-forward to jump on market trends rather than deploy the meaningful level of innovation they claim to have.
There are a lot of claims out there, but true technology needs to be vetted.

Mike Franson

Harrison Co.
Mike Franson, a senior advisor at investment banking firm Harrison Co. and the chairman of the board of sleep technology company Slumber Cloud, says tech-washing can be an issue in the sleep technology arena. "There are a lot of claims out there, but true technology needs to be vetted," he says.
Slumber Cloud applies technology initially developed by NASA to its top-of-mattress products, like pillows and comforters, to regulate the temperature of hot sleepers. There is demonstrable, empirical evidence that this technology, called phase change material (PCM), successfully regulates body temperature, Franson notes.
While just about anyone can experience night sweats and uncomfortable heat buildup, Franson says that Slumber Cloud's products have proven particularly impactful for incompatible sleepers (one partner who runs hot and the other who runs cold in bed), as well as for women experiencing hot flashes from menopause. "The focus on sleep as a key element of health is really important," says Franson.
Slumber Cloud recently received a growth investment from private equity firm Brush Creek Partners as well as from Slumber's strategic technology partner Outlast Technologies. Harrison Co. advised on the transaction. Other recent M&A transactions in the sleep technology arena similarly reveal how diverse the market is becoming as innovators zero in on a plethora of market segments and use cases.
Related content: Carve-Outs Bring Optimism to Consumer M&A
Last year, investment firm Cathay Capital announced a strategic investment with CPAP.com, a provider of obstructive sleep apnea machines and devices. And earlier this year, sleep health company Nox Health, backed by middle-market private equity firm Vestar Capital Partners, acquired Somryst, an FDA-approved, prescription-only digital neurobehavioral solution that aims to retrain the brains of individuals suffering from chronic insomnia. The transaction followed Pear Therapeutics' exit of the company.
Corporate acquirers have also been active in this space. For instance, in February, sleep product manufacturer, wholesaler and retailer 3Z Brands acquired Nolah Sleep, a memory foam mattress maker that uses proprietary material and technology to support temperature regulation and pressure relief during sleep.
Building an Ecosystem
From apps to medical devices to mattresses and pillows, innovators have found no shortage of avenues into the sleep technology market. A query in middle-market search engine Grata yields a relatively small but growing market of 267 companies that dub themselves "sleep technology" businesses, 205 of which are bootstrapped.
Experts say that for new market entrants and their investors, success will require a holistic approach to their services and devices.
For Ozlo Sleep, a maker of earbuds, called Sleepbuds, designed to be worn during sleep, that means paying close attention to detail in product development and building an ecosystem of digital sleep solutions, says the company's co-founder and CEO, N.B. Patil.
"Sleep management tools out there like trackers are just monitoring data and are missing the opportunity to create connected ecosystems," he says, adding that Ozlo's Sleepbuds earbuds are paired with an app and offer personalized audio features. The company is building out its open software that allows third-party sleep apps like Calm and Headspace to access Ozlo Sleepbuds earbuds' sensor data, including biometrics like users' sleep stages, as well as environmental sensor information.
Related content: Tech M&A Adjusts to a New Normal
Patil founded Ozlo last year with COO Brian Mulcahey and Chief Product Officer Charles Taylor. Patil says the Boston-based company launched to fill a market gap left by Bose when it discontinued its Sleepbuds. Ozlo completed its proof-of-concept in February and finalized its fourth prototype earlier this month. Its growth trajectory includes 50 patents secured thus far (with more pending), internal expansion (growing from five full-time employees to 21, plus several contractors) and early fundraising via Kickstarter and, more recently, Indiegogo.
Crowdfunding was a valuable process for Ozlo, according to Patil, who says it "presented a unique opportunity to continue building community and grow our audience." The company surpassed its funding goal of $28,000—the same number of seconds in eight hours of sleep—within 13 minutes of launching its Kickstarter campaign. In total, more than 5,700 investors contributed a combined $1.4 million to the company.
That funding was accompanied by a $10 million Series A round closed in October of 2022. LifeArc Ventures and ARTIS Ventures teamed up for the investment.
As Ozlo navigates its next funding round and connects with new investors, Patil says the company will continue implementing user feedback and putting the science first. In this spirit, Ozlo is also in the process of creating a medical advisory board. "We're more than a sleep tech company," Patil says. "We prioritize education, teaching people about the science of sleep, and offering proven behavioral and preventive strategies to help those who struggle with sleep."
Opportunity in a Challenging Market
Patil acknowledges that operating and investing in the sleep technology space can be a challenge. Echoing Harrison Co.'s Franson, he warns that there are companies in the market that claim to be tech-forward but fail to adequately return results to users.
And as the broader technology sector faces ongoing headwinds that hamper growth and scare off investors, sleep tech may not currently be on dealmakers' radar. Yet Patil remains optimistic in his company's mission and future growth.
"Tech startups know it's a challenging time to raise funding, and many are hitting headwinds when it comes to growth," he says, crediting Ozlo's team of experts for successfully navigating funding and the launch of its flagship product, expected to be available for presale soon. "We're continuing to do what we do best, and that's building the best technology to solve real-world challenges. The rest will follow suit."
Carolyn Vallejo is Middle Market Growth's digital editor.
Middle Market Growth is produced by the Association for Corporate Growth. To learn more about the organization and how to become a member, visit www.acg.org.