Newly Listed BurgerFi Serves up Sustainable Beef to Clean-Eating Clientele
The Florida-based "better burger" chain focused on delivery technology, ghost kitchens and curbside pickup to boost business in 2020.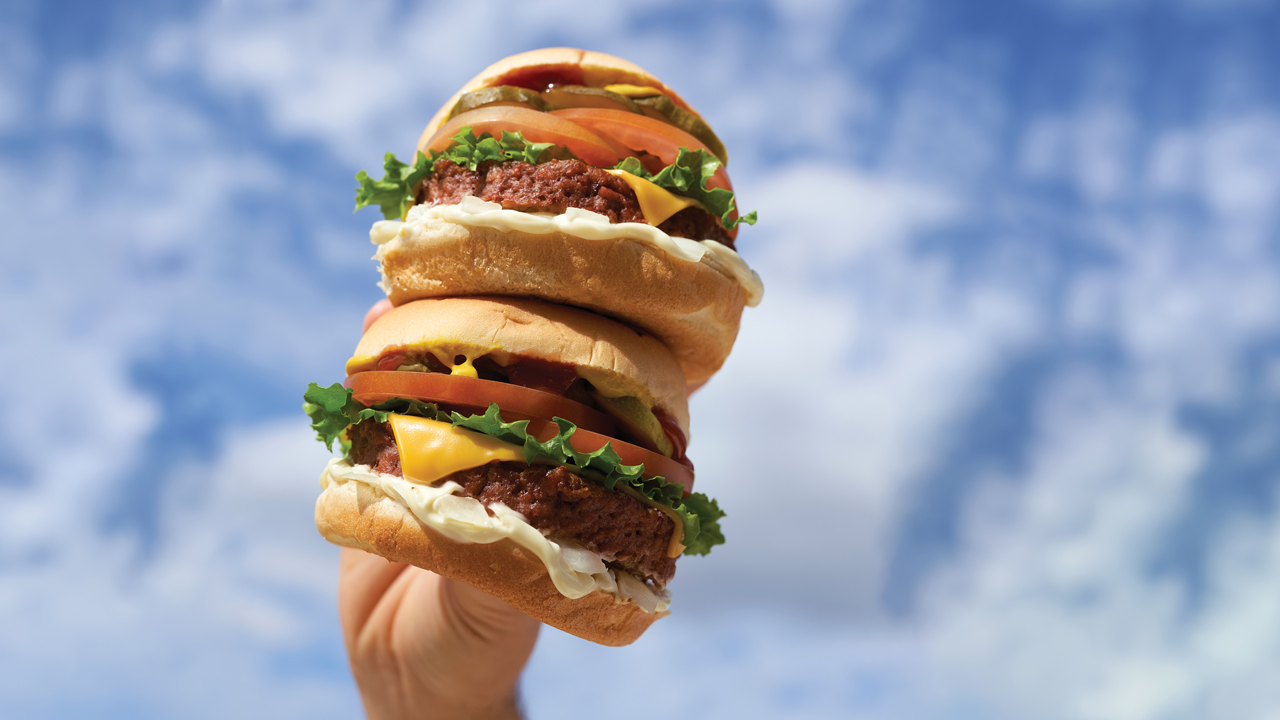 This article originally appeared in the Summer 2021 issue of Middle Market Growth. Find it in the MMG archive.
Last year was undoubtedly difficult for restaurants. Many saw closures or declines in sales due to the coronavirus pandemic. Some 90,000 restaurants shuttered long-term or for good, according to a May report from the National Restaurant Association. And many are still down in revenue and staff by $290 billion and 1.7 million jobs, respectively.
Some fast-casual concepts that primarily focused on delivery and take-out pre-pandemic, or had unique concepts, managed to thrive. BurgerFi International, a Florida-based fast-casual chain focused on clean beef, recently secured a SPAC investment, opened several new outposts and plans to continue expanding.
The company was acquired by Opes Acquisition Corp, a special purpose acquisition company, in December. The transaction took the business public on the Nasdaq stock exchange and valued it at $100 million. CEO Julio Ramirez says the company's focus on the "better burger" is what drew investors to the business. "[BurgerFi] is uniquely positioned to appeal to consumers' increasing needs and wants for fresh, all-natural delicious food sourced from quality suppliers with responsible practices," he says.
BurgerFi's focus on delivery, ghost kitchens, as well as app and technology development, helped the business grow in 2020. The company opened 11 new locations last year and plans to open 30 more this year. It also started nine delivery-only ghost kitchens. "We focused on optimizing our off-premise ordering channels to allow a seamless experience for our guests," Ramirez says. The company started offering curbside pickup on its website. Digital and delivery sales grew 64% in 2020.
BurgerFi's revenue rose by 32% in the first quarter compared to the same quarter last year. New store openings and digital sales drove most of the growth, the company's earnings report said.
Since going public in December, the stock has declined from about $16 per share to $10 per share as of mid-June, though it is still trading at a healthy 5x multiple on revenue.
Lion Point Capital, a New York-based hedge fund, is one of the largest shareholders in the business, according to Yahoo Finance, with a 15% stake.
Looking ahead at expansion, Ramirez has his sights set both near and far. "We will continue to pursue our cluster market strategy and aggressively develop company and franchise restaurants primarily in Florida and throughout the Southeast and Eastern seaboard," Ramirez says. New locations will include traditional brick-and-mortar restaurants, as well as airport locations and ghost kitchens.
BurgerFi has also been expanding in the Middle East. In January, it announced six new locations in the region. "The population and demographics in the Middle East fall within our target market," Ramirez says. "The average age is about 32. There are many families with many children. They have high income and enjoy eating out and delivery," he adds.
BurgerFi has earned several accolades in recent years, including being named to the top spot of Fast Casual's Top 100 Movers & Shakers in May this year. The business is set to join the Russell Microcap Index at the end of June.