Navigating an Economic Crisis: Q&A with Enhanced Healthcare Partners
Samarth Chandra, general partner at Enhanced Healthcare Partners, shares how his firm is navigating fallout from the coronavirus and his view of the market.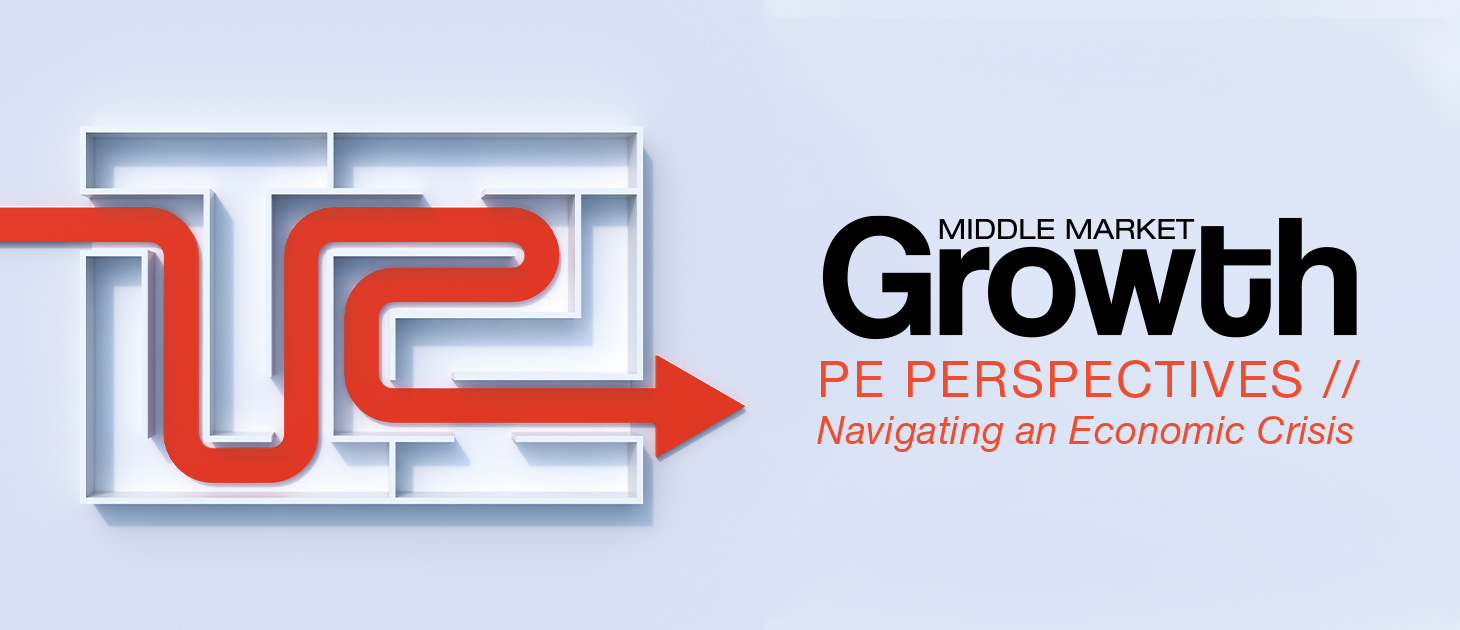 Samarth Chandra
General Partner, Enhanced Healthcare Partners
Headquarters: New York City
Target platform size: $50 million to $250 million in enterprise value
Industries: Health care services, including physician services, pharma services, payer services and health care technology
Website: www.enhancedhealthcare.com
Middle Market Growth spoke with Samarth Chandra by phone on March 24.
Q. How is Enhanced Healthcare Partners working with its portfolio companies amid the economic turmoil caused by the coronavirus? 
Generally speaking, we started with clinician safety. What happens in the case that one of our clinicians gets sick, what are the measures that we take? For example, we have sterile, centralized pharmacy businesses that are probably among the safest places to be right now, given all of the procedures and protocols they have in place. We have multisite health care companies—everything from urgent care to ambulance businesses. So, we're focused on prevention among our clinicians or crews, and early detection. For example, at our sterile pharmacy facilities, everyone is getting a temperature check when they show up for work. In our multisite health care businesses, if there's any symptoms identified with a patient, that clinician or staff member is immediately checked for symptoms and has their temperature checked. Where we have had clinicians test positive, we've made sure that they're quarantined, shuttered clinics and undergone cleaning processes before we've reopened. That's first and foremost been our focus.
"As I talked to colleagues who run other companies, they've seen quite a remarkable response from the health care community to see how they can help and capture the demand and overflow of what hospitals aren't capable of treating right now. "
From there, there have been a number of legislative actions around the Family and Medical Leave Act. Whether or not our companies qualify, childcare has become a major issue among our staff and clinical workforce. With schools shutting across the country, we've had to think through childcare and in many cases have lined up resources internally with each company, lined up resources with local churches, to ensure employees can continue to show up for work and their needs are taken care of.
Moving beyond the employee side of the equation, we've had to look at supply chain disruption, given the need for personal protective equipment. There's a massive need across government, at the state and local levels as well as the federal level, and most of those channels are being directed to hospitals and state governments.
That's created supply chain disruption for all of our businesses, irrespective of whether they're centralized pharmacy or multisite health care. Everyone needs masks, everyone needs gowns. We've looked at both the increasing cost of those items—often they're 4 to 6 times what they normally cost—as well as trying to get creative about sourcing channels. We've been able to centralize some purchasing across our portfolio to get businesses like our first responders—we have the third-largest ambulance company in the country—the masks that they need. They're on the front lines of dealing with a lot of virus cases, so that's been a key consideration.
From a business standpoint, the Centers for Medicare and Medicaid Services and the Centers for Disease Control and Prevention directed that all elective health care stop. That's to direct supplies and clinical workforces toward virus-related care. The implications of that have been significant across health care portfolios. Assessing volume disruption and ensuring that we've taken costs out of the businesses to the extent we can has been a key focus, as well as assessing liquidity across our portfolio and working with our lenders to make sure that we have sufficient cash on the balance sheet.
Q. How has your deal sourcing been impacted? 
Generally speaking, it's too early to assess opportunities in the space. What I'm hearing in the market, which has also been our experience, is that deals that have been in process and are fairly mature in the process are continuing. The likely timing of close has gotten pushed out with all the uncertainty. For new deals that are coming to market, it's about 50-50 at this point. Half have pressed pause and will come back to market once we stabilize, and the other half are continuing.
With respect to buying opportunities, I do think it's early. For smaller companies, health care or otherwise, there are going to be significant challenges with liquidity, working capital, and being able to maintain as a going concern. Market leaders and consolidators in this space can help, and there should be a consolidation opportunity. In some cases, I'm already seeing companies work together, where small or local operations can't handle demand or can't afford a workforce. For example, our ambulance business is taking an overflow of calls for local providers that aren't able to continue at the moment. It's uncertain at this point how the market plays out and it's really tied to how long we have these restrictions in place.
Q. How does the investment climate now compare to the early days of the 2007-09 financial crisis?
It's early from my perspective to do that juxtaposition. I think there's some element of a pullback of capital from lenders. It's very real-time at the moment. We had a significant pullback in 2008 with record leverage levels. I think leverage levels have been high, but not at the level that they were during the 2008 crisis. We haven't seen an immediate pullback of lending capital. It's become much more disciplined and rigorous. Capital is getting more expensive, terms are getting more lender friendly, and I'm hearing deals are still getting done by unitranche lenders. I think traditional banks have pulled back for the time being. But it's really hard to say right now. If we stay in a shutdown well past mid-April and if this ends up evolving to a three-month or six-month-type situation, I think the impact could be much worse than what we had in 2008.
Q. How have you seen the U.S. health care system adapt to confront the coronavirus outbreak?
There is a mobilization effort among a lot of health care businesses and clinicians to see how they can help. Hospitals need additional resources and clinical care, and that's only going to intensify in the next couple of weeks. Medicare and the federal government have loosened where care can take place, and they've created a lot of flexibility for how you get paid for that care. What I think is really interesting right now is how the health care market is mobilizing to meet that demand.
As I talked to colleagues who run other companies, they've seen quite a remarkable response from the health care community to see how they can help and capture the demand and overflow of what hospitals aren't capable of treating right now.
For example, I'm working with a surgeon business at the moment—surgeons who do trauma and orthopedics on call—and they're getting redeployed to care for virus-related patients. That just underscores the unique time that we're in, and also one of the unique opportunities related to health care.
Read how other middle-market private equity firms are navigating the economic crisis.