Native American Investors Chart a New Path
Tribes are applying lessons learned from gaming and branching out to become forces in economic development and investing.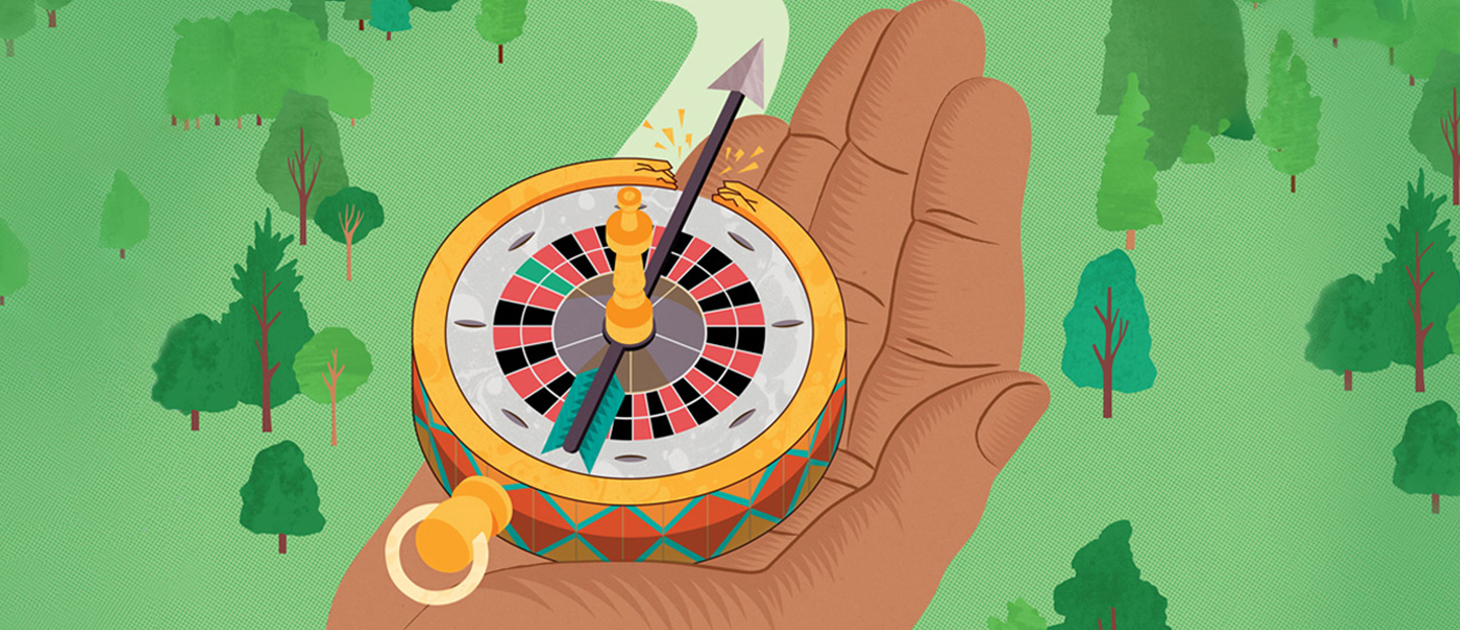 Casinos did a lot more for Native American tribes than bring in cash: They sparked tribes' interest in economic development and long-term business ventures.
Over the past decade, innovative tribes have applied lessons learned from the casino business to designing and launching investment entities. Through subsidiaries dedicated to buying companies and real estate, tribes are branching out beyond their geographic borders to become economic development forces in neighboring communities.
The tribes have plenty of assets to work with. Revenues from tribal gaming are growing at about 4% annually, according to trade group Casino.org. In 2018, there were more than 500 Native American-owned casinos and tribal gaming revenue totaled $35.7 billion.
The gaming industry was spawned by a 1988 Supreme Court decision that allowed tribes to wield their status as sovereign nations to open casinos and sports betting facilities within their borders. After the Indian Gaming Regulatory Act was passed, tribes spent the next two decades opening casinos and learning how to run them.
By 2008, the industry had matured. Tribes that gained experience and confidence running large operations through gaming started to make small acquisitions within the casino supply chain. For some, success with vertical integration prompted them to look for new sources of revenue in other industries and beyond their geographic borders.
"We're making investments and growing for our future and future generations by following the good path."

Troy Clay
CEO, Mno-Bmadsen
"Tribal populations are growing and tribal budgets are increasing, but the gaming market is mature," says Kurtis Trevan, CEO of Gun Lake Investments, a Grand Rapids, Michigan, subsidiary of the Match-E-Be-Nash-She-Wish Band of Potawatomi Indians, of which he is a citizen. "You have to find other sources for asset diversification."
But this type of approach is new for many, and developing the appropriate investment infrastructure can take time.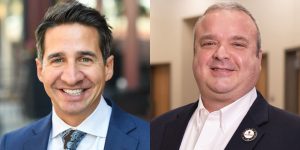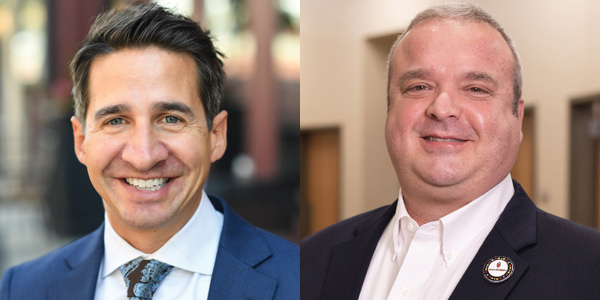 "Historically, tribes have not created strong investment strategies," says Trevan, explaining that it usually takes three to five years for a tribe to establish an autonomous investment operation with the appropriate legal and financial structure.
Tribes that have established the framework have gone on to make investments in privately held operating companies, real estate and other assets, joining private equity firms and family offices in the search for quality deals.
Investing for the Future
When the Pokagon Band of Potawatomi Indians set up its investment arm in 2011, it chose the name Mno-Bmadsen, which translates to "good path" in the tribe's native language—an apt choice, given its investment philosophy.
"We're making investments and growing for our future and future generations by following the good path," says Troy Clay, CEO of Mno-Bmadsen and a citizen of that band.
The underlying goal of Mno, based in southwest Michigan, is to make investments that will benefit tribal citizens well into the future, while also respecting the natural environment. Like many tribes, Mno intends to use investment returns to diversify the Pokagon Band's business interests and revenue streams. Following the good path also means fostering strong relationships and investing in tribal business talent through leadership development programs.
Mno incubated for four years before opening for business. One of its first steps was to branch out from the casino industry by investing in suppliers and adjacent businesses. Mno has since expanded into professional services, construction services, commercial real estate services and manufacturing, which comprise its four actively managed investment portfolios.
Its manufacturing portfolio, for example, was formed in 2017. Mno created a suite of complementary manufacturing companies, starting with a majority stake in Accu-Mold, a company based in Portage, Michigan, that creates industrial molds. Next, it invested in Michiana Global Mold, a Mishawaka, Indiana, maker of injection molds for the rubber and plastic industries. In 2019, Mno acquired Enmark Tool & Gage, of Fraser, Michigan. Together, the industrial manufacturers form Mno-DREK LLC, with combined annual revenue of $7.5 million and about 125 employees.
Though each deal is different, Mno is typical of tribal investment operations in that it often leaves existing managers or former owners in place, even though it owns a majority stake in each company. At the same time, Mno is cultivating a pipeline of trained managers and staff who are members of the tribe.
"That is one of our overarching goals," says Julio Martinez, Mno's chief financial officer. The non-gaming investments and operations open new career paths for tribal members who had moved away to pursue careers elsewhere. And when young members of the tribe know they have a good chance of landing a job in the office or plant of a company owned by the tribe, there's an incentive for them to pursue higher education and expertise in skilled trades, Martinez adds.
A Family Office Approach
Although tribal investment entities may be recent entrants to the M&A world, their model shares much in common with another vehicle.
"A smaller tribe is usually comprised of one or more families, so their investment entity is like a family office," says John Upshur, managing principal of First Nations Capital Partners in southern California, who has worked with tribes on private equity investments since 1972.
The tribes Upshur works with typically prefer to take controlling interests in privately held companies whose owners are looking to exit, he says. Consistent with the approaches of other tribal asset managers, he looks for small companies with annual profits of at least $1 million that are typically valued at five to six times EBITDA.
Due diligence, deal structuring and financial reporting back to the tribe's business division and council are modeled after other private investment vehicles.
Investment managers within tribal investment entities are experienced in portfolio management. Fund managers earn fees and the tribe aims for better-than-Dow returns. "It's very much a traditional private equity fund," Upshur says.
Upshur, Mno and Gun Lake say capital is drawn from reserves very conservatively and only after the tribe has set up a separate investment committee to develop an investment mission and strategy.
"Tribal populations are growing and tribal budgets are increasing, but the gaming market is mature."

Kurtis Trevan
CEO, Gun Lake Investments
Financial results are audited and top-line results reported back to tribal councils and members. Thanks in part to relationships developed for casino operations, tribes are well connected with regional business communities, professionals and investors, and they learn about investment and acquisition opportunities through those networks.
Competitive Difference
Tribal sovereignty introduces potential advantages for businesses, but deals and operations must be structured carefully to capture the benefits.
In many cases, sovereign rights are grounded in centuries-old treaties and a fractious history of violation of those treaties by the U.S. government. Currently, the U.S. Bureau of Indian Affairs recognizes 573 tribes, and some states recognize additional tribes.
Federally recognized tribes are exempt from federal income tax and, in many circumstances, state income tax—a benefit to Native American-owned businesses that operate on tribal lands or, potentially, to some aspects of tribally owned businesses located outside the boundaries of tribal land.
Tribes also are well positioned to pursue and win minority preference contracts that can clear the way for abundant projects and cash flow, says Erika Weiss, an associate with Barnes & Thornburg LLP, in Grand Rapids, who co-heads the firm's Native American Law and Policy practice and is herself a descendant of the Little Traverse Bay Bands of Odawa Indians. She adds that businesses that operate on Indian reservations and employ tribal citizens can utilize federal incentive programs such as New Market Tax credits, which are designed to attract private capital to low-income communities, as well as wage and insurance tax credits.
There are also lending programs designed with tribal entities in mind. The Bureau of Indian Affairs will guarantee up to 90% of loans for projects on or near reservations that contribute to the economies of those reservations, Weiss says. She adds that the U.S. Department of Agriculture offers a similar loan guarantee program. Other federal departments also have contracting processes dedicated to tribes.
Although tribal designation can provide advantages for businesses, Native American investors are keenly aware of where and how they use them, Trevan says.
"There's no question that some tribes attempt to lead with sovereignty from a business differentiation standpoint. [At Gun Lake], we identify good opportunities first and then see if we can utilize our sovereign advantage," he says. "Sometimes we decide, no, that's not a proper use of sovereignty."
For instance, an early Gun Lake project involved a convenience store adjacent to the tribe's casino. Thanks to its tax arrangement with the state of Michigan, the tribe had the chance to sell gas and goods at a significant discount. But it chose not to, to avoid provoking a damaging price war with locally owned competitors. "We don't want to open ourselves to attack on the basis of unfair advantage," Trevan says.
Working Together
While many tribes are investing on their own, other vehicles have formed to pool resources. The Native American Venture Fund, for example, invests capital from tribes and external investors, such as wealthy individuals and opportunity zone funds, explains John Cataldi, managing partner for the New York-based fund.
NAVF engages in projects that are wholly owned by tribes, provide an economic boost for tribal communities and leverage tribes' sovereign rights. The fund's current holdings span tribal free trade zones, opportunity zones, logistics, pharmaceuticals, cannabis and carbon credits. Cataldi says NAVF intends to roll out funds throughout 2020.
As tribes gain experience with investing and working with external partners, they'll likely join forces with each other, Trevan predicts. "I'd be extremely disappointed if I didn't see bands of tribes to provide equity and debt to each other to support economic development," he says.
Recent news suggests that's already happening. In January, Gun Lake Investments and Waséyabek Development Company, the investment arm of the Huron Band of the Potawatomi, announced they were partnering to purchase the McKay Tower, a multi-use commercial building in Grand Rapids, for $17.5 million.
As with family offices, direct investing by Native American tribes is relatively new, and the model will likely evolve as strategies and partnership models are tested.
As tribes move beyond gaming, their longterm capital is supporting the expansion of small and midsize companies. The success of those investments, in turn, will advance the project's ultimate goal: sustainable wealth creation for future generations of Native Americans.
This story originally appeared in the March/April 2020 print edition of Middle Market Growth magazine. Read the full issue in the archive.

Joanne Cleaver has been covering entrepreneurship and business growth for over 30 years for national media, as both a staff and freelance journalist. Read more from Joanne at www.jycleaver.com.