MMG Workplace Award Finalist: Qualfon
Through its wide array of engagement and retention efforts, international business process outsourcing company Qualfon has created a work environment with high levels of employee satisfaction.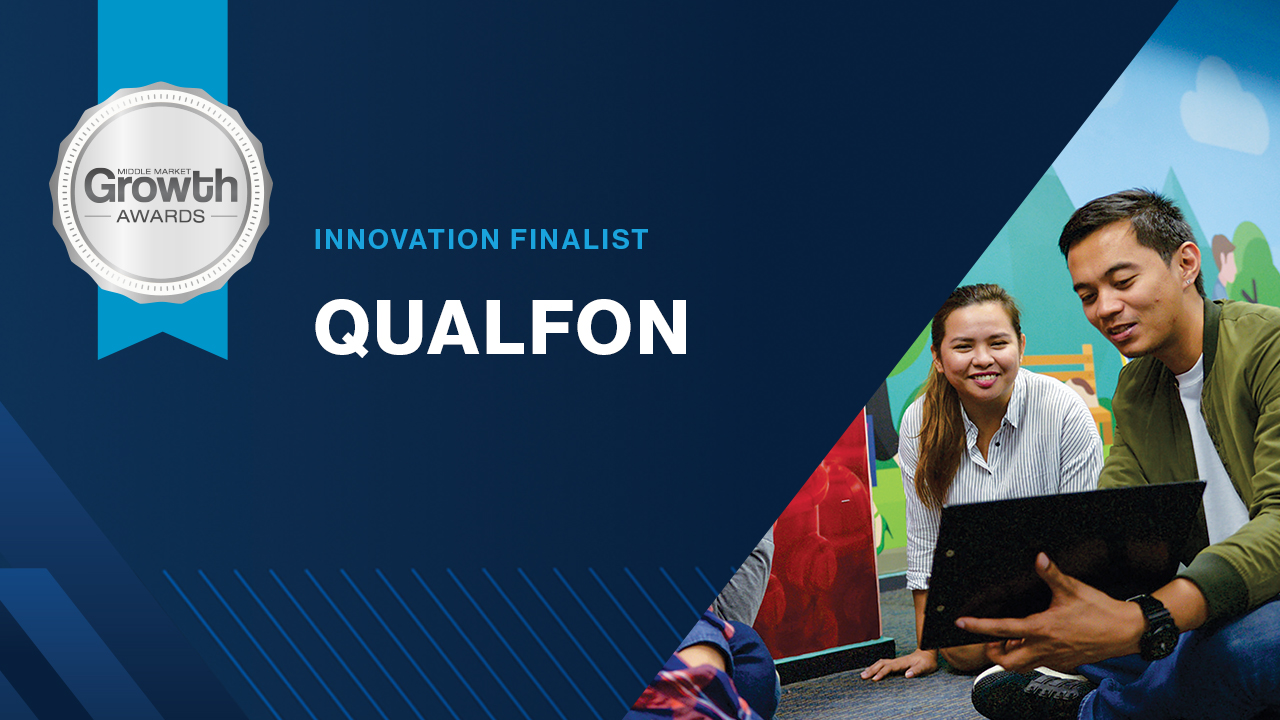 This story originally appeared in the Spring 2021 print edition of the Middle Market Growth Awards Special Report. Read the full report in the archive.
---
Through its wide array of engagement and retention efforts, Qualfon has created a work environment with high levels of employee satisfaction.
Headquartered in the Detroit Metro area community of Highland Park, Michigan, Qualfon is a business process outsourcing company (BPO) that offers a wide range of services, including contact centers, sales, back office, social media monitoring, marketing services and more.
Employee turnover can be costly. Disengaged workers and hiring cost U.S. businesses more than $1 trillion per year, according to Gallup research. Qualfon understands that low attrition and employee development are paramount to its success, according to the company's chief operating officer, Doug Kearney.
"Our mission has two parts," he says. "Be the best and make each person's life better. To deliver on our mission, it requires a complete focus on each person."
As part of its retention efforts, the company employs several techniques, including competitive compensation, workplace training, transportation benefits, additional health care services, service awards and donation programs, which Kearney says contribute to the company's retention efforts. "An engaged agent equals more customer engagement, which means higher performance and customer satisfaction."
The company even helps subsidize the cost of items like milk, rice and vitamins in several of its locations worldwide, including the Philippines, Guyana, Mexico, Costa Rica and India. It also supports education and other family-oriented services, which have led to increased employee retention abroad.
Twice a month, Qualfon posts survey results from employees on their workplace satisfaction, which are used by management to find new ways to improve employee retention. According to a recent survey, over 80% of Qualfon workers said they would recommend working at the company to a friend or family member.
"We believe in the holistic development of the individual, which means we take care of our employees first personally and in turn, they will be more engaged at work to ultimately affect positive performance for our clients," Kearney says.
The company's "person first philosophy" stems from its Chairman and Founder Alfonso Gonzalez, who established the company in 1995.
In addition to these company-wide retention and motivational programs, Qualfon also has unique training and educational opportunities available to its employees.
The company provides opportunities for employees and their family members to earn an accredited high school diploma, an accredited micro degree and a certified MBA from the Rochat School of Business, an online international higher education institution based in Switzerland, which helps develop leaders at all levels of the company, according to Kearney.
"Qualfon believes that when we invest in our people, they invest in you, and in return, they take great care of your customers by providing memorable customer service experience. Investing in our people means our employees are more engaged and stay longer," he says.