This story originally appeared in the July/August 2020 print edition of Middle Market Growth magazine. Read the full issue in the archive.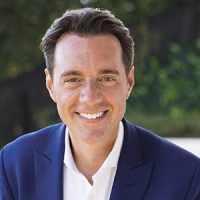 Martin Okner
Chairman, ACG Global Board of Directors, and President and COO, dpHUE
Like many of you, I didn't expect 2020 to shake out the way it did. I began my term as chairman of the Association for Corporate Growth in September 2019, expecting to work with ACG's new CEO, Tom Bohn, to strengthen the organization as the home for middle-market M&A professionals.
We planned to unveil our growth strategies in person at InterGrowth, as part of a three-year plan. Instead, we went straight into execution mode—strengthening our digital platform, revitalizing membership engagement, growing our media assets, optimizing our governance, and advocating for the middle market. We accomplished what we thought would take two years in less than six months. Please join me in congratulating Tom and the ACG leadership team for their hard work and dedication to ACG members!
New initiatives this year included launching ACG's first-ever virtual dealmaking summit and introducing GrowthTV, ACG's video channel. We established an entire department dedicated to the membership experience. We updated ACG's governance structure to be more agile, and have decided to take the bold move to reduce our board to 15 members, down from 27. We also established our first-ever chapter council, to ensure local ACG leaders are represented in the organization's decision-making.
We know our members are asking similar questions about how to adapt to the modern economy. This issue spotlights manufacturing, an industry that is now scrutinizing supply chains and weighing the pros and cons of reshoring production. As someone who manufactures products myself, I can honestly say this edition of MMG is both timely and relevant as we look ahead to 2021 and beyond.
Grappling with changes of this magnitude requires access to resources and a network of peers and experts, and ACG continues to serve as that hub for the middle market. It's been an honor to serve as chairman over the past year and to help the organization adapt to the needs of its members.
ACG is now in a better place than ever to serve the middle market, but the work doesn't end here. Brent Baxter, managing director of Nolan & Associates, will take on the role of chairman in January. I believe under his leadership, working alongside Tom Bohn and the ACG leadership team, the organization is in good hands and that the best years are yet to come.
The world will undoubtedly keep changing, and ACG is ready to evolve along with it. Thank you for being members and for your dedication to the long-term success of ACG.