This story originally appeared in the May/June 2020 print edition of Middle Market Growth magazine. Read the full issue in the archive.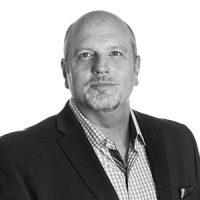 Tom Bohn, CAE, MBA
President and CEO, ACG Global
In response to the coronavirus pandemic, the U.S. federal government acted with unprecedented speed and financial firepower to bolster the economy. They were right to move fast, but the rules to qualify for the small business lending program left out thousands of businesses desperately in need of capital, which put millions of jobs on the line. Since the CARES Act was passed, ACG has been working to address those gaps and bring them to the attention of influential policymakers.
The program in question, known as the Paycheck Protection Program, excluded many businesses backed by private equity. Under the Small Business Administration's "affiliation rules," the total number of employees across a private equity firm's portfolio is used to determine whether an individual business qualifies for a PPP loan. That has put many PE-backed companies above the 500-employee threshold, making them ineligible for much-needed emergency aid.
In letters sent to federal officials—including House Speaker Nancy Pelosi, SBA Administrator Jovita Carranza and Treasury Secretary Steven Mnuchin—ACG has described how essential the PPP loans are for companies to survive and to continue to employ millions of Americans.
ACG has been working closely with other industry groups in their advocacy efforts on Capitol Hill. We also published data collected through an ACG member survey in early April, in which 77% of respondents reported that the survival of their business is on the line, while 92% said that exclusion from the PPP would result in layoffs.
At press time, the eligibility criteria for the small business lending program has not been amended to address the affiliation rules. Even eligible businesses have had difficulty accessing funds in the early days of the program's rollout. These are issues that ACG is monitoring closely, and we'll continue to advocate for meaningful change.
ACG Global is also working closely with our network of chapters. At both the local and national levels, we've been producing virtual content in partnership with industry experts to share best practices and insights for navigating the current environment. Meanwhile, on our new video channel, GrowthTV, ACG has been talking with CEOs, lawmakers and subject matter experts.
Once the pandemic is behind us, expect to see us interviewing speakers and members at ACG events across the country. Through this magazine, GrowthTV, podcasts and social media, we're in an even stronger position to share valuable insights from across the ACG community that's accessible wherever our members are.