This story originally appeared in the July/August 2020 print edition of Middle Market Growth magazine. Read the full issue in the archive.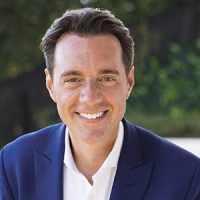 Martin Okner
Chairman, ACG Global Board of Directors, and President and COO, dpHUE
If you've been following Middle Market Growth or watching ACG's GrowthTV over the last few months, you know the editorial staff has been covering the many ways that midsize businesses have pivoted in response to COVID-19. Executives have worked tirelessly to rethink how they keep their organizations operating amid travel limitations, social distancing measures, and store and office closures.
The Association for Corporate Growth was among them. Faced with restrictions on live events and public safety concerns, ACG chapters across the globe moved swiftly to expand their virtual offerings. Over the past few months, they've held programs ranging from online panel sessions to Zoom happy hours and one-on-one meetings.
As this issue goes to print, ACG is hosting its first virtual Member Summit to bring together M&A professionals from across the entire network, regardless of where they're physically located. The three-day event features live-broadcast panel sessions on topics ranging from the U.S. election's impact on middle-market M&A, to strategies for supporting portfolio companies during unprecedented times. Attendees can also access a library of videos available exclusively to ACG members.
The summit marks the debut of a new scheduling software from ACG that enables participants to schedule meetings anytime, anywhere over the three-day event. The platform provides a forum for ACG members to build relationships and discuss new deal opportunities at a time when M&A is alive and well. Deals are closing, and ACG members are playing an active role in getting them across the finish line.
Several transactions announced in late May involving members of the ACG community reflect the current moment and hint at emerging investment trends. Turning Technologies, a portfolio company of Centre Lane Partners, acquired Knowbly, an online education business that specializes in creating digital learning materials. Meanwhile, Topspin Consumer Partners announced its investment in reCommerce, whose technology helps consumer brands sell products through Amazon.
These are just two of the many deals moving forward. Of course, M&A transactions still depend on a powerful network, whether that's maintained through in-person meetings or across a screen. A pandemic doesn't change the fact that relationships matter in the middle market, and ACG continues to be the place to build them.