MMG Innovation Award Winner: Terracon
Completing site selection for a building project has traditionally been a time-consuming and costly endeavor. Engineering consulting firm Terracon has set out to change that.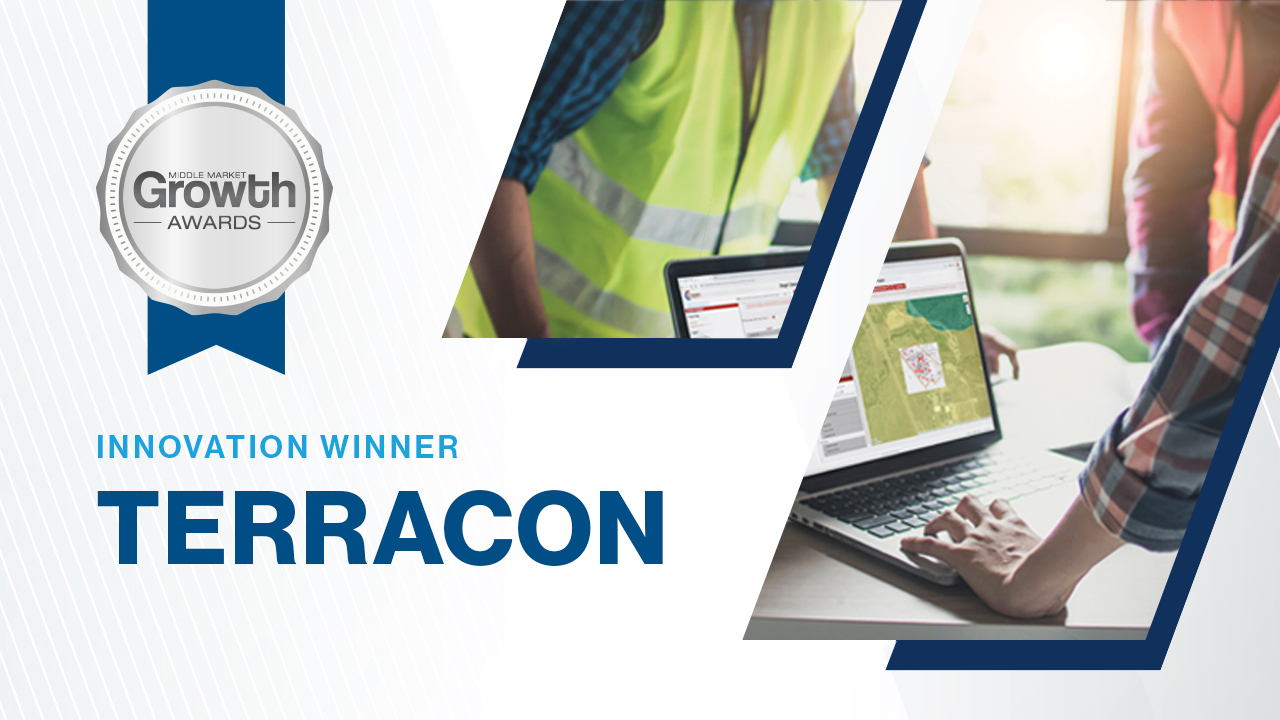 This story originally appeared in the Spring 2021 print edition of the Middle Market Growth Awards Special Report. Read the full report in the archive.
---
Completing site selection for a building project has traditionally been a time-consuming and costly endeavor for any company looking to acquire land for construction.
Terracon Consultants Inc., an engineering consulting firm based in Olathe, Kansas, has set out to change that. Its new product, Stage1, helps customers understand and mitigate risks, and enables them to make better-informed decisions about property acquisitions.
The private, 100% employee-owned company has tapped into its vast knowledge base to create Stage1, which makes it quicker and easier to assess whether a site is appropriate for a particular building project.
The first evolution of Stage1 enabled practitioners to harness the value of more than 50 years of historical data by identifying nearby projects and enabling geographic information system (GIS) data, including spatial location analysis, maps and 3D renderings.
As the initiative progressed, the company realized how beneficial the innovation would be to its clients and decided to make it available to all of its customers.
"Data from Terracon's historical geotechnical projects were stored in banker boxes and warehouses," Donald says. "It was used to aid our internal practitioners to make more informed project scope decisions, but we knew it could help our clients."
Terracon's extensive project data is combined with environmental and geologic information derived from more than 750 public and private map sources. It is curated with the local experience of professionals from more than 150 of the company's offices throughout the U.S.
"Now our customers can conduct remote, site-specific research without the cost, time and risk associated with intrusive exploration and investigations required by traditional processes," Donald says. "With the initial assessment provided by Stage1, informed decisions and smart work plans can proceed."
Stage1 streamlines the site selection with information provided in three key areas: geotechnical, subsurface environmental and natural resources, which include cultural resources and historic places, wetlands and waters, and protected species.
Terracon used Stage1 to evaluate a site where a national client was considering a retail development. The analysis showed that the site featured a stone wall that marked the perimeter of a small cemetery dating to the mid-1800s, and which was in the location of the planned building.
"Knowing this information early in the process helped our client understand potential costs and schedule impacts, as well as informed negotiations with the property owner," Donald says. "The developer elected not to proceed with the site."
The Lay of the Land
More than 380 clients have used the service since Stage1 launched.
"Utilizing historical data is beginning to disrupt how owners, design teams and contractors develop preliminary designs, budgets and project timelines," Donald says. "They are identifying areas of concern earlier, which will lead to better property selection, reduced financial risk, and improved development of safety pretask planning during traditional site characterization."
One of the customers using Stage1 is Kerri Smith, real estate development manager at fast-food giant McDonald's.
"The reports have been very valuable in assisting McDonald's with evaluating site costs accurately," she says. "The portal is extremely easy to use and takes me all of five minutes to make the request." She adds that McDonald's usually receives a report back within 48 hours and that the cost for the report is very reasonable.
"The amount of historical data Terracon has access to is impressive, and this has helped us tremendously during contract negotiations on various sites across the U.S.," she adds.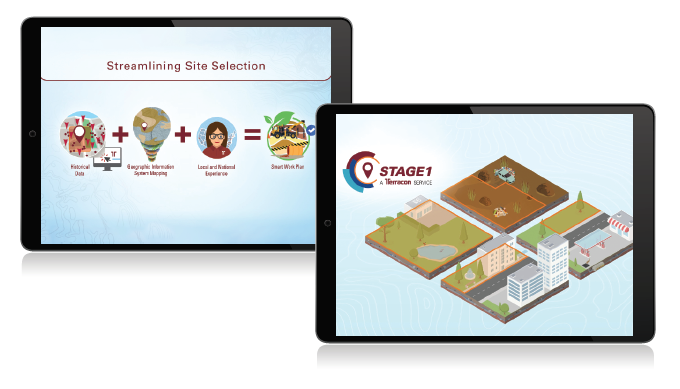 Another client, the Port of Little Rock—a governmental entity overseen by the city of Little Rock, Arkansas—used Stage1 for a geotechnical study of property it had recently acquired, and which has since attracted an occupant.
"Not long after this study was complete, we began working to recruit a major employer to locate their distribution center at the port," says Bryan Day, the port's executive director. "The Stage1 work Terracon provided was a basis for the beginning of this recruitment process. Eventually, Terracon completed more work at the port for this prospect, and at the end of the day, this major employer—the largest project ever to locate in the Port of Little Rock—chose to locate here. Terracon was a part of the team that helped make that happen."
He adds that the information provided by Stage1 enabled the port to demonstrate the desirability of the site in a matter of just a few days.
Stage1 did not have outside investors; rather, it sprang from a funding source within the company dedicated to incubating innovative ideas. It was developed by a centralized team within the company of more than 5,000 employees, who were removed from the whirlwind of traditional Terracon services and encouraged to participate in the free flow of ideas.
Donald expects the introduction of Stage1 to have a revolutionary effect on the construction industry, and he is pleased that Terracon is leading the way in using data to help its clients make better decisions.
"Big data is the future for us all, yet our industry had not started incorporating the use of big data into their project approach," Donald says. "Terracon's development of Stage1 is introducing our industry to how data can lead to informed decisions very quickly."
The company is planning to continue to refine and expand the tool, and will add even more information from public sources.
"Terracon is further developing Stage1 into a real-time, automated delivery platform," Donald says. "Using machine learning concepts, we are training digital models to combine our vast historical datasets with public domain resources to provide a platform that our clients use to make informed decisions in real time."
Donald says Stage1 is a sign of the future in his industry.
"Integrated, interactive platforms for information delivery of engineering services are the future, and Terracon is leading this innovation," he says.