MMG Growth Engine Award Finalist: Solo Stove
In spite of the pandemic, outdoor accessory maker Solo Stove saw its growth reach a new level as consumers stayed at home and spent time outside.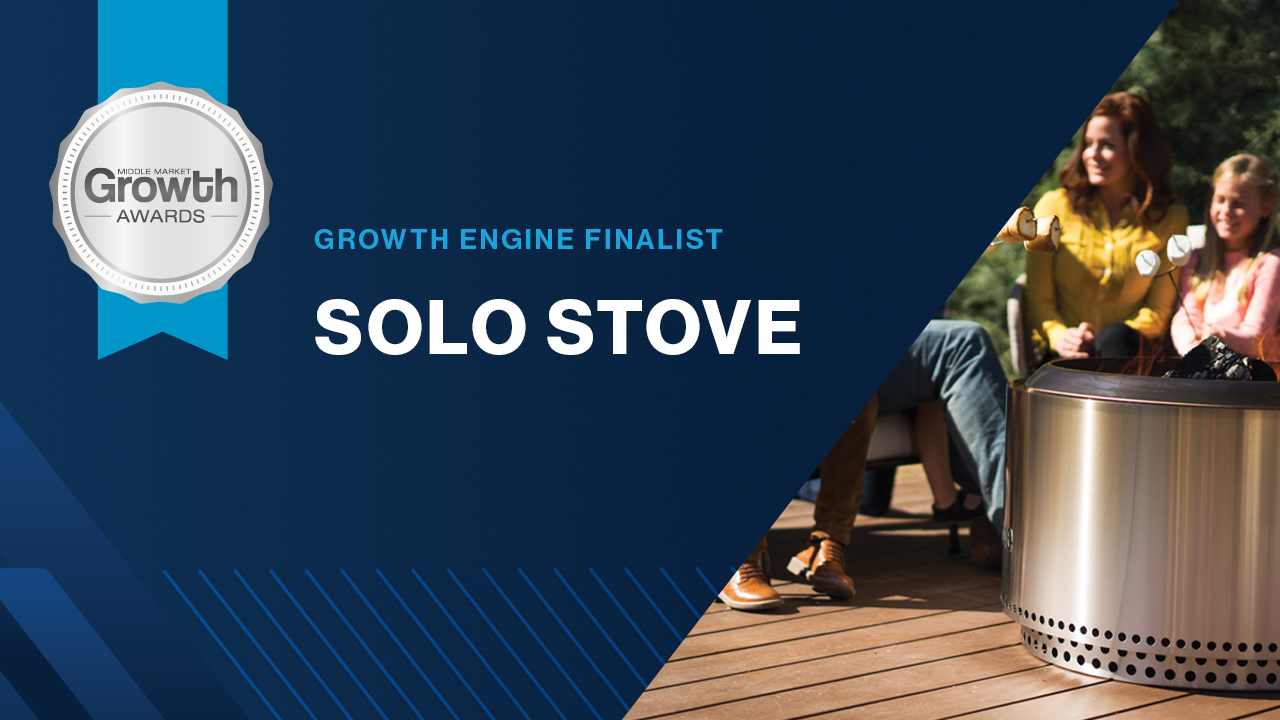 This story originally appeared in the Spring 2021 print edition of the Middle Market Growth Awards Special Report. Read the full report in the archive.
---
It's hard to resist bad puns when describing Solo Stove's growth, so we'll stick with just one: The company is on fire.
Headquartered in Southlake, Texas, Solo Stove designs and manufactures a line of stainless steel fire pits, camping stoves and related outdoor accessories. Before COVID, the company was already on a tear, doubling and tripling its year-over-year sales, driven by glowing recommendations from those in the know. Then, as more consumers stayed at home and spent time outside during the pandemic, Solo Stove's growth trajectory reached another level.
When Bertram Capital, a private equity firm based in Foster City, California, acquired a control position in Solo Stove in September 2019, the company had $27 million in revenue and approximately $7 million in EBITDA. By the end of the third quarter of last year, those numbers had surged to $87 million and $34 million respectively. The company also opened two new warehouses in Pennsylvania and Utah in 2020, and headcount more than doubled—from 28 employees at the end of 2019 to 64 as of February 2021.
Around the time of Bertram's investment, a prominent consulting firm estimated the total U.S. market for wood-burning fire pits at about $120 million annually, according to Ryan Craig, partner at Bertram Capital. "Sixteen months later, Solo Stove itself had surpassed that size," he says. "The business quadrupled during the first year of our investment, with roughly 60% of new customers coming directly from word-of-mouth referrals. The product sells itself."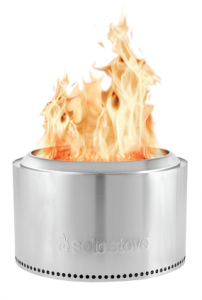 The company's success is grounded in more than word-of-mouth recommendations. Early in its investment, Bertram placed a high priority on using its 17-person digital development team—called Bertram Labs—to improve data flow, optimize the supply chain and streamline inventory for Solo Stove. In addition, Bertram Labs worked closely with Solo Stove's marketing and development team to bolster customer acquisitions online through social media advertising, podcast advertising and video marketing. By leveraging its extensive relationships with multinational delivery services, Bertram was also able to lower Solo Stove's shipping costs while expediting delivery time.
Due to the company's popular products and pandemic-induced supply chain problems, Solo Stove had to grapple with demand that exceeded available inventory. "Our biggest challenge was staying on top of customer communication, both pre- and post-purchase," says John Merris, Solo Stove's CEO. "It was no secret that the global supply chain was severely underprepared for COVID and its impact on commerce."
Solo Stove's products have received accolades in the media—earlier this year, the technology review website Cnet chose the Solo Stove Yukon as the best smokeless fire pit.
Founded a decade ago, the company aims to expand its product lineup. "Innovation continues to be a big focus for Solo Stove," Merris says. "Our product roadmap is super exciting, and we're looking forward to bringing some awesome new products to market this year and into the next several years."
In addition, the company plans to improve shipping options in the near future. "We have exciting news to reveal in Q3, related to our international expansion project—which will allow us to offer localized free shipping to all of Europe and Canada," Merris says.