Intelligent machines and big data might have a leg up on human workers on some tasks, but there are areas where they can't fully replace us. Imagine if a robot showed you the ropes on your first day on the job—would you trust it to get you up to speed on office politics or water cooler etiquette? Perhaps some things are better left to humans.
Yet nearly every industry is being upended by new technology. In the case of human resources, technological change is prompting companies to reimagine how they recruit, hire and train employees. Software, online platforms and other tools that support HR make up an industry known as human capital services—one that is undergoing significant consolidation and garnering plenty of interest from strategic buyers and private capital investors.
Corporate acquisitions over the past decade have included some well-known brands. In 2010, employment website Monster Worldwide acquired Yahoo! HotJobs for $225 million. Monster itself was acquired in 2016 by the staffing agency Randstad for $429 million. In 2012, HR services provider Recruit Holdings acquired job search portal Indeed for $1 billion. Six years later, Recruit bought company-review website Glassdoor for $1.2 billion, after the target had raised eight rounds of venture funding.
Many of today's young companies are fueled by venture capital, and several well-funded startups will likely be plucked in the near future. ZipRecruiter is one, having achieved "unicorn" status last year after just two rounds of venture funding. The online job portal, now valued at $1.5 billion, claims more than 1 million employers have used its technology to hire, and more than 10,000 new companies subscribe each month. If it is eventually acquired, I suspect the price tag could top $1.5 billion.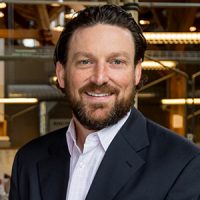 "IN THE CASE OF HUMAN RESOURCES, TECHNOLOGICAL CHANGE IS PROMPTING COMPANIES TO REIMAGINE HOW THEY RECRUIT, HIRE AND TRAIN EMPLOYEES."
Strategic buyers aren't the only ones drawn to this industry. Private equity firms invested at least $6 billion in human capital services providers in each of the past two years, and deal counts are growing. Fifty-seven deals were closed in 2018, a new record and more than double the volume seen in 2011.
Some of PE's most prominent firms have shown interest in this space. Apollo Global Management was part of a buyout team that acquired CareerBuilder, which once boasted the largest market share among online job portals. In 2017, Blackstone carved out Aon's technology-enabled benefits and HR platform for $4.8 billion. Having renamed the business as a standalone company, Blackstone plans to take Alight Solutions public at a value north of $7 billion. If they succeed, other investors no doubt will take note of the quick win.
Benefits management can seem dry, as can workforce management software, background checks and technical outsourcing. But as investors in these companies know, an industry doesn't have to be thrilling to deliver strong returns.
This edition of Midpoints originally appeared in the March/April 2019 issue of Middle Market Growth. Find it in the MMG archive.