Smartphones and social networks are good examples of technologies that have changed our lives in unpredictable ways, dramatically altering how we interact with the world. Ask an older millennial if he went to his high school reunion and he might question the need—what's the point of attending an actual event when you can just log on to Facebook for regular updates?
Similarly, the rise of Uber and its competitors has been stratospheric—in addition to the company's sky-high valuation, Uber's name has become a verb, a sure sign of its pervasive integration into society. It's not likely that on its first day of business, Uber drew bull's-eyes on downtown parking garages or suburban park-n-rides. But its users might make them unintended targets, especially if the company succeeds with self-driving technology. Cars that can drive us to work and take themselves back home could, in theory, dampen demand for parking lots, or in future-speak, "unnecessary piles of concrete sitting on valuable real estate." Green Street Advisors, a real estate research firm, estimates that a significant reduction in car ownership might halve our demand for parking in the span of three decades.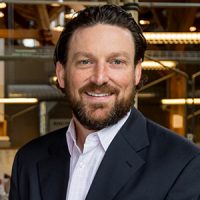 Once a hotbed of PE activity, retail is now a risky investment thesis on Wall Street.
If that premise seems far-fetched, a similar trend is already happening with shopping malls. E-commerce caught on so quickly that hundreds of physical sites, once an integral part of the retail experience (and a very important part of social life), have turned into ghost towns. The retailers themselves, if they're surviving, have migrated further online and closed thousands of stores to stanch the bleeding.
Private equity investors should take note. While roads, bridges and airports aren't going anywhere anytime soon, new technology has the potential to alter just about any current norm we can think of, in a surprisingly short amount of time. Many PE firms were blindsided by the e-commerce revolution, which created retail graveyards with tombstones under the Toys R Us, Payless ShoeSource and Gymboree names, just a smattering of the PE-backed retailers to file for bankruptcy last year, with more expected to fail.
Once a hotbed of PE activity, retail now constitutes a risky investment thesis on Wall Street. Diligence is not just about picking the winners anymore; investors now need to keep an eye on the sectors themselves. PE can fix ailing companies, but there isn't much it can do about waning industries.
Right now big money is flowing into aging infrastructure. PE knows how to funnel money effectively into roads and bridges—it's in the business of improving assets that already exist. The bigger issue for long-term investors is what the world will look like in 10 or 20 years, not 50 years or longer. Shopping malls went from staples in our daily lives to curious afterthoughts within a couple of decades, with lots of PE investors writing down losses when the dust started to settle.
It turns out some of the PE firms best positioned to benefit from e-commerce might be real estate investors. Who saw that coming?
This edition of "Midpoints by John Gabbert" originally appeared in the March/April issue of Middle Market Growth. Find it in the MMG archive.