New markets take time to grow, but in some instances, simple legislation or a court decision can speed up the process. In those cases, the "new" market already exists in the shadows, and legalizing an activity—or re-legalizing it, as with the end of Prohibition—can be the starting point for an industry's rapid development.
That seems to be the case for sports betting, a market that investors are watching closely. In May 2018, the Supreme Court struck down a 1992 ruling that effectively prohibited sports gambling in most states.
Many states have since made moves to legalize it. New Jersey was particularly eager to get in on the action: It challenged the existing federal law and legalized wagering in the state within days of the Supreme Court's decision.
There were exceptions prior to the ruling; betting was legal in Las Vegas, for example. But the ruling created an expanding market—one that investors, including private equity firms, may find appealing. Sports betting could fit well with the PE model, which prioritizes predictability and steady cash flow. Betting is inherently risky, but there's truth to a well-worn cliché: "The house always wins."
PE involvement in the industry has been sparse to date, with very few dollars invested. It's likely private equity interest will start with casinos, a well-established venue for betting and one where private equity has years of experience. Legalized gambling will provide casinos with a new source of revenue, especially when high-profile sporting events come to town. From there, it's hard to predict how PE investors will participate in the legal gambling industry, but it's safe to assume they will.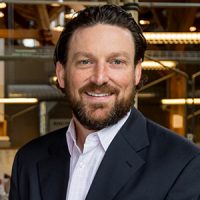 Venture capitalists have a longer history in this market. VC investment in sports betting has ranged from a few million dollars a year in 2010 to almost $300 million in 2015. Much of that capital was earmarked to one of two fantasy sports providers, DraftKings and FanDuel. There are others, but they aren't household names—yet. New York State's Gaming Commission reported that daily fantasy sports generated about $3.2 billion in entry fees and $335 million in revenue during the state's 2017-2018 fiscal year, a number that's expected to grow in coming years.
On the heels of fantasy sports comes a new category, esports, which involves competitive video game playing. Professional gamers command envious earnings, and spectators fill stadiums to watch competitions. Placing wagers on those games is expected to become common in the coming years—and lucrative. One market researcher estimated that esports betting, even when it was unregulated, generated north of $7 billion in turnover in 2016. By 2020 that number is projected to reach $23 billion, with more than $1.8 billion in revenue.
Those aren't the highest numbers in the world, but they're expected to grow with time. Investors eyeing a payoff should consider where to place their bets.
This edition of Midpoints originally appeared in the January/February 2019 issue of Middle Market Growth. Find it in the MMG archive.