The U.S. private equity industry is dominated by men. That isn't news, unfortunately, but the numbers are slowly improving.
Women make up about 11% of upper-level PE executives within U.S.-based firms, according to PitchBook. That's up from 8.8% in 2015, when we did a similar analysis. It isn't a huge improvement, but anyone who follows private equity knows this industry changes at a glacial pace.
Scrutiny from limited partner investors and the media may be helping to drive change, albeit slowly. Media outlets have generally focused on well-known PE names like Blackstone, KKR, The Carlyle Group and Apollo, and our analysis of firms by assets under management shows the largest have the highest share of women at the helm.
At firms with at least $25 billion under management, 18% of decisionmakers were women. In the nextlower tier of firms (those with between $10 billion and $25 billion under management) that figure crept down to 14.1%. Firms with less than $10 billion under management hovered around 10%.
To try to address the imbalance, many PE firms are looking to hire more women out of college. Carlyle is among them: Women will make up 63% of the firm's incoming class next year.
But adding more female college recruits doesn't necessarily translate into more female executives over time. Turnover rates are high in finance, and many new hires do their "two years of service" before switching industries. Plus, there are numerous factors that have contributed to the industry's gender imbalance, ranging from bias and lack of advancement opportunities, to pay discrepancies and an unwelcoming work environment. Those issues certainly need to be addressed, even as firms increase the number of female associates.
Newly formed investment firms face a different challenge when it comes to diversity. These PE shops generally have three or four brand-new executives at most, and in nearly all cases, the managers have worked together before—and because of the PE industry's gender imbalance, they're often all men. At the start, the founders' sole focus is on surviving as an independent outfit. Diversity is a luxury most small firms can prioritize over time, but along with many other important considerations, it usually takes a back seat in the beginning.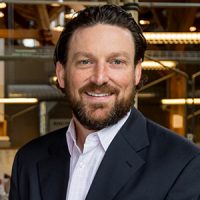 "IF THE INDUSTRY FAILS TO BECOME MORE INCLUSIVE, PROMISING YOUNG WOMEN IN PRIVATE EQUITY MAY CHOOSE ANOTHER PATH—PERHAPS THEY'LL LEAVE TO START A COMPANY LIKE THEIR MENTORS DID. BUT IF PRIVATE EQUITY CAN MAKE ITSELF A SPACE WHERE WOMEN CAN THRIVE, THE STATISTICS WILL TAKE CARE OF THEMSELVES."
So what's the solution? One answer may be to recruit experienced female operating partners. Climbing the ladder isn't the only way to the top in private equity. PE firms hire operating partners for their experience leading companies, and adding women in these roles would lend another perspective on deal sourcing. Meanwhile, having senior-level women to mentor younger female recruits could be a way to help women grow within the firm.
If the industry fails to become more inclusive, promising young women in private equity may choose another path—perhaps they'll leave to start a company like their mentors did. But if private equity can make itself a space where women can thrive, the statistics will take care of themselves.
This edition of Midpoints originally appeared in the July/August 2019 issue of Middle Market Growth. Find it in the MMG archive.