Staying relevant as an organization requires leaders with innovative ideas and a commitment to driving change in creative ways. The Association for Corporate Growth is no exception, so the addition of seven new members to its global board of directors on Sept. 1 is an important milestone.
The seven are based in cities across the country and reflect the varied professional makeup of ACG's membership. They will each serve three-year terms.
Selected through an application process that began earlier this year, the new members of the 27-person board bring a fresh set of ideas to the organization, from how to adapt as middle-market private equity activity continues to increase, to ways to enhance best-practice sharing among chapters.
Get to know the new faces on the board: where they came from and their goals for the organization, plus some insight into how they spend their time outside of work and ACG.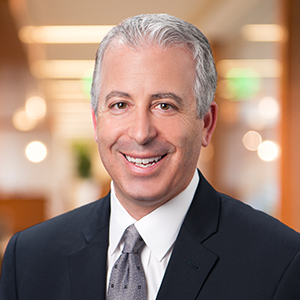 ANDREW APFELBERG, PARTNER, GREENBERG GLUSKER
Home chapter: ACG Los Angeles
Andrew Apfelberg is a past president of ACG Los Angeles, where he continues to serve on the board and as the chapter's Business Conference co-chair. He also leads its family office initiative.
Among Apfelberg's goals for his time on the board is to further integrate ACG's European members, with whom he has "developed close relationships through soccer-watching events at past InterGrowth (conferences)." He also plans to explore ACG involvement in industry events and trade shows.
Outside of work, Apfelberg has pursued hobbies that help him remain balanced, personally and professionally. He takes Krav Maga, an intense Israeli MMA-style of self-defense, and also plays soccer—activities that he complements with meditation and gardening.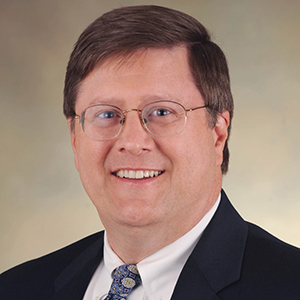 R. TIMOTHY BRYAN, PARTNER, DUANE MORRIS
Home chapter: ACG Maryland
Tim Bryan served as president of ACG Maryland from 2014-15 and was most recently the chapter's director and secretary. He was instrumental in introducing new networking-focused programming for ACG Maryland, including co-founding the chapter's Deal Forum, starting a local ACG University program, and revamping the Deal of the Year Gala to drive higher attendance.
He plans to oversee similar innovation as a member of the ACG Global board.
If you're looking for a book recommendation, Bryan is your guy—he's an avid reader and is particularly fond of novels and biographies of political and economic leaders, as well as books about world history.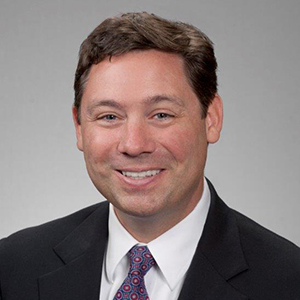 JOHN CONNERY, SHAREHOLDER, HILL WARD HENDERSON
Home chapter: ACG Tampa Bay
John Connery is a past president and board member of ACG Tampa Bay, and a past co-chair of the Florida ACG Capital Connection.
Connery looks forward to collaborating with fellow board members and serving on board committees. He sees the role as an opportunity to "continue to pursue my passion for, and provide service to, ACG and the middle-market business community."
Connery is also passionate about the Bayshore Project, a South Tampa, Florida-based competitive middle school cross country and track team that he formed and where he now serves as director.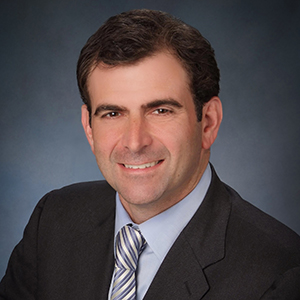 DAVID GERSHMAN, PARTNER & GENERAL COUNSEL, TRIVEST PARTNERS
Home chapter: ACG South Florida
Dave Gershman has been instrumental to ACG's public policy initiatives as co-chair of the association's Private Equity Regulatory Task Force, including helping to write the PERT Principles, featuring best practices for private equity firms.
As a board member, Gershman sees an opportunity to help ACG better serve middle-market private equity firms—a segment he expects to continue to grow, aided by U.S. demographic trends and an aging population of business owners.
"Private equity is an industry in the second or third inning of a nine-inning game," Gershman says. "As private equity continues to become more mainstream, ACG will become an even bigger player on a larger field."
When not performing his duties for Trivest, Gershman enjoys spending time with his wife and their four sons. Last spring, Gershman and a Trivest colleague each coached a third-grade basketball team. (Neither won the league championship, but their kids had a blast and learned a valuable life lesson: post-game popsicles are way better than a silly trophy.)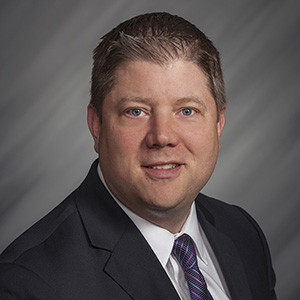 JOSH HOLLINGSWORTH, PARTNER, BARNES & THORNBURG
Home chapter: ACG Indiana
Josh Hollingsworth is a past president of ACG Indiana and a former sponsorship chair for the chapter.
Hollingsworth hopes to increase awareness at the local level of the value and benefits of membership, including "demonstrating the continuing value of networking organizations to younger members who are focused on social networking."
Something ACG members and colleagues might not know about Hollingsworth? He once sailed to the Bahamas by himself.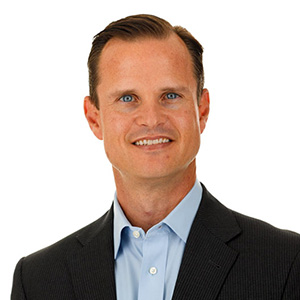 JEFF NOLAND, MANAGING PARTNER & COO, DARTPOINTS LLC
Home chapter: ACG Dallas/Fort Worth
Jeff Noland is the immediate past president and a current board member of ACG Dallas/Fort Worth, where he held numerous other posts, including on the programs committee and the chapter's wine-tasting event committee, among others.
In his new role on the global board, he plans to help facilitate best-practice sharing among chapters to ensure that "ACG can continue to remain relevant in each and every one of its markets."
Outside of his day job and role with ACG, Noland can be found playing shortstop for the Dallas Chihuahuas, an amateur adult baseball team.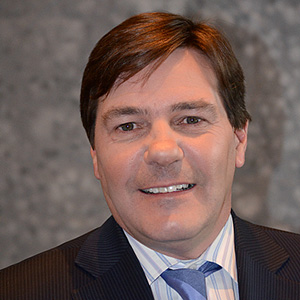 STEPHEN SMITH, PRESIDENT, ACG TORONTO
Home chapter: ACG Toronto
Stephen Smith served as president of ACG Toronto from 2012-17, as well as on the chapter's ACG Capital Connection committee in 2017. Previously, Smith was a director on the Toronto ACG board during the past two chapter presidents' tenure.
Elevating the chapter's profile and taking the association to the next level have been the underlying goals for Smith and his board for the past several years. Quality of events, programs and membership representation have been key indicators of success.
When he's not spending time with his ACG family, Smith moonlights as an "Uber" driver for his two teenage daughters, frequently chauffeuring them to the horse stable, and helping with other dad duties like cooking and laundry.

Kathryn Mulligan is the associate editor of Middle Market Growth.