Meet the New Members of ACG's Board and Chapter Council
The newest members of the ACG Global board of directors and chapter council outline their vision for the association's future.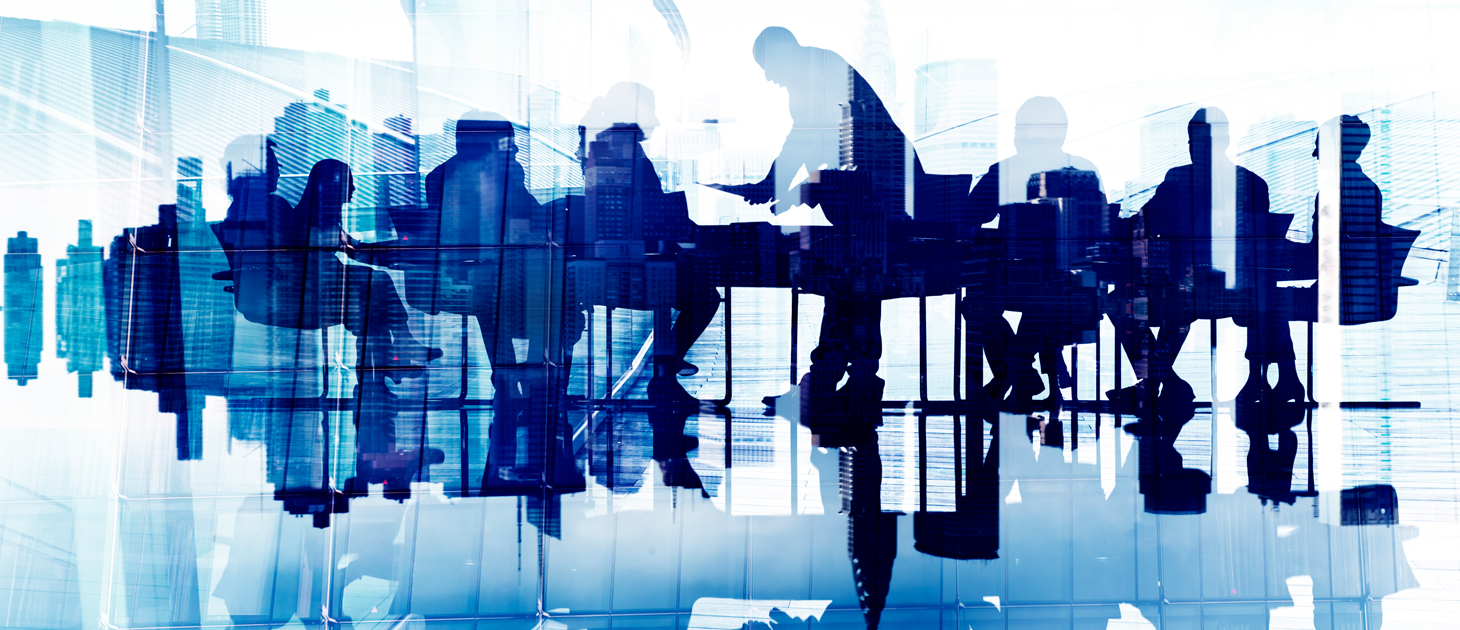 ACG recently restructured its board of directors with changes effective Jan. 1, 2021. The board departed from the current model that allocated director positions based on geography in favor of a more dynamic model that leverages the strategic and financial expertise of its leaders. In September, the Board approved decreasing its size from 27 to 15 members and establishing a chapter council. 
Middle Market Growth staff annually profiles new board members, and this year expanded its coverage to the new chapter council. You can find the full news release about the 2020 board and chapter council here.
To introduce the new additions, Middle Market Growth asked each member about their experience with ACG and their priorities for their tenure on the board and council. We also asked how they spend their time outside of work and a personal fact their colleagues might not yet know about them.
This page will continue to be updated as member profiles are completed. The full list of ACG Global board members, including those whose tenure began prior to this year, is available here.
New ACG Global Board Members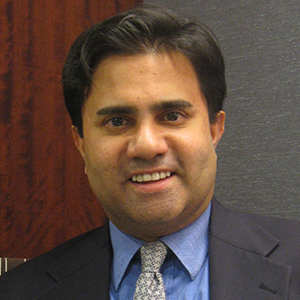 DAVID ACHARYA, MANAGING PARTNER, ACHARYA CAPITAL PARTNERS, LLC
Local Chapter: ACG New York
Starting in 2008, David Acharya served as vice president of programming for ACG New York, and has since served as executive vice president, president and chairperson where he implemented a "Back to Basics" program. He also established the Executive Vice President function for the New York Board and executed a broad organizational restructure that included succession planning.
Acharya plans to invest and grow ACG as a premier destination for middle-market deal-makers.
Born and raised in Manhattan, his interests include financial markets, history, traveling, baseball and scuba diving. And he always enjoys a good cigar.
Acharya had a major revelation when he hit his first golf ball at Augusta National Golf Club and realized he will never be a golfer.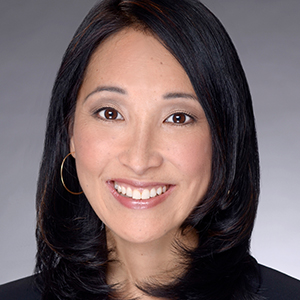 SUZIE DORAN, PARTNER, SINGERLEWAK LLP
Local Chapter: ACG Los Angeles
Suzie Doran joined the LA chapter of ACG in 2004. She has served as the programs chair, treasurer and president, as well as on the Women's Committee, Conference Committee and Awards Committee
During her tenure as president, Doran worked with Mina Trujillo to create the Emerging Companies Conference, which is designed for entrepreneurs.
"I would like to contribute in any way that I can to help support the continued growth and success of ACG. It has been so instrumental and helpful in my career and I am excited for this next chapter and to be able to help others as I have been helped in their career progression using ACG as a vehicle to achieve their goals," she tells MMG.
Doran loves to spend time with her children—Simon, aged 12, and Samantha, aged 10—and her husband, Steve. When she's not hanging out with friends and baking cookies and cakes for fun, Doran can be found reading, going out to restaurants, dancing, riding bicycles and laughing.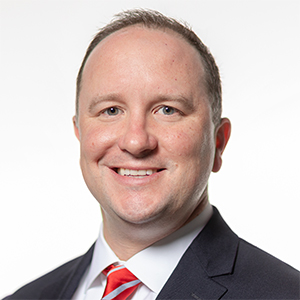 KEVIN PRUNTY, VICE PRESIDENT & CO-HEAD, RGA PRIVATE DEBT & EQUITY
Local Chapter: ACG St. Louis
After joining the St. Louis chapter in 2007, Prunty served as president of ACG St. Louis from 2017-2019, and chaired the fundraising committee, as well as the programming and its wine event. He helped reframe and address its fundraising process as chair of the fundraising committee. He also established relationships with the early stage/venture community in St. Louis and led the effort to transition to an Executive Director model for St. Louis by hiring Amy Ruebsam for that role.
"I hope to help grow ACG's presence in the limited partner arena, as well as encourage collaboration with smaller and mid-sized funds to continue to cement the great foundation that has been laid in the middle market," he says.
Prunty has been married to his wife, Kelly, for 15 years and they have four kids: Jack (13), Henry (12), Grace (10) and William (8). Prunty played basketball for four years at Washington University in St. Louis and coaches three basketball teams today.
He also works with Kelly, who co-founded the nonprofit organization Addiction Is Real (www.addictionisreal.org), which educates parents on teen substance abuse addiction. They recently released "Don't Wait," a film that informs parents about the science behind addiction and how to address it with kids of all ages.
New ACG Chapter Council Members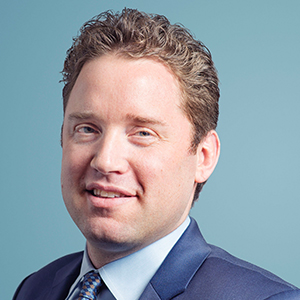 DARIN BROCK, PARTNER, TORQUEST PARTNERS
Local Chapter: ACG Toronto
Darin Brock has been an active member of ACG Toronto since 2006 and an active board member since 2008. He has served as past chair of the chapter's Board of Directors and took part on the Executive Committee and ACG Capital Connection Committee. During his tenure he helped launch Deal Source North.
"I hope to build stronger connections among various chapters and share best practices, as well as bring new innovative programs and ideas that have been explored and implemented at the chapter level to the broader global organization," he tells MMG.
Brock enjoys spending time with his family and friends, traveling, and playing and watching sports. Back in his glory days, he was a California High School Basketball State Champion.
WENDY BUXTON, PRESIDENT, LYNNCO SUPPLY CHAIN SOLUTIONS, INC.
Local Chapter: ACG New York and Los Angeles
Wendy Buxton joined ACG chapters in 2016 and has served on Supply Chain Thought Leadership and Business Development teams.
"Having been exposed to multiple ACG chapters, I found that our experiences drastically differ from one chapter to the next. Having now experienced what works and what doesn't work well for sponsors and members in these communities, I see tremendous upside in creating uniformity around the successes of each chapter to create a unified global community," she says. "I thrive being a change agent in accomplishing something bigger than myself and my company. My ultimate goal is to help this initiative become reality."
A Tulsa, Oklahoma, native, Buxton has been married for nearly 20 years and has two children, a high schooler and a college grad. "Our family loves the ocean and island lifestyle. Despite being landlocked in Oklahoma, we take every opportunity to get to the islands for surfing, fishing, boating and diving," she says.
Buxton started college with aspirations of being the next "Jacques Cousteau" by majoring in Marine Biology but switched to Computer Science because she loved "the feel of the keyboard and solving problems." She paid her way through college with scholarships awarded through academic achievements, the Miss Oklahoma pageant system and her competitive baton twirling career from the age of four. This turned into a money-making opportunity after winning the World Championships her senior year in high school.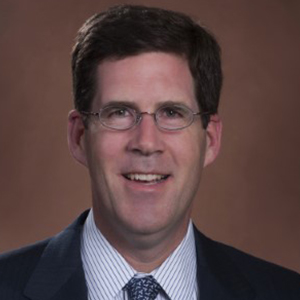 DAVID T. CLARK, MANAGING DIRECTOR, HEAD OF FINANCIAL SPONSORS GROUP, RAYMOND JAMES
Local Chapter: ACG Boston
David T. Clark joined ACG Boston in February 2010 and has served as a board member since 2015 and president of ACG Boston from September 2018 to September 2020. He and ACG Boston transitioned to virtual events and ACG DealSources when COVID-19 interrupted the ability to hold in-person events.
As a Chapter Council member, he hopes to "gain acceptance and support for One ACG and increase membership," he says.
Clark is married with an adult son and daughter and a dog named Atlas. He enjoys Peloton, reading and taking walks with his wife, whom he met in high school.
JOSH HOLLINGSWORTH, PARTNER, BARNES & THORNBURG LLP
Local Chapter: ACG Indiana
Josh Hollingsworth joined ACG Indiana in 2005 and was named to the local board in 2011 and still serves on that board. He was chapter president in 2016 and served one term on the ACG Global board from 2017-2020 as well as the Global Executive Committee.
"At the local level, we grew membership and sponsorship and fostered a young ACG. At the Global level we assisted through two new CEOs, an entire governance change and a pandemic, which included the cancellation of our signature event, Intergrowth," he says. "I hope to bring the perspective of smaller chapters to the One ACG initiative and hope to help ACG set a new course for the next 10 years or more."
Hollingsworth lives with his wife, Juli, in Carmel, Indiana, with their two children, Lillian (5) and Charles (3). He enjoys golfing and reading—mostly nonfiction history and classics—and is a die-hard basketball fan.
"I am a descendent of Valentine Hollingsworth who arrived (to the New World) with William Penn in 1682. My branch of the family could not confirm this until recently when I took up genealogy in part to prove it," he says.
BRENT KULMAN, DIRECTOR OF BUSINESS DEVELOPMENT, FIVE POINTS CAPITAL
Local Chapter: ACG Charlotte
Brent Kulman signed aboard ACG Charlotte in 2005 after a previous stint as a member in the 1990s when he worked at another firm. He served on the ACG Global board from 2018-20.
"My view is that the deal community is essential to ACG's mission and I hope to help the chapters develop a more consistent and supportive approach to connecting all members of the deal community," he tells MMG.
Kulman is married with three daughters and enjoys boating and reading. He's also a "certified beer judge.
DAN RYAN, MANAGING DIRECTOR, HEAD OF BUSINESS DEVELOPMENT, MIDOCEAN PARTNERS
Local Chapter: ACG Philadelphia
Dan Ryan joined ACG Philadelphia in 2009 where he served several roles, including two years as chair of M&A East and chair of the ACG Philadelphia SaaS and Tech Enabled Services Conference. He was an early adopter of industry-specific content, networking and events, and he helped drive a significant increase in investment banker turnout.
Promoting the concept of "One ACG" – greater connectivity across all chapters globally – is a priority for Ryan.
Ryan lives in the Philadelphia suburbs with his wife and three children. His interests include attending live concerts and sporting events and traveling. "I'm desperately looking forward to widespread distribution of a COVID vaccine," he tells MMG.
The following is a list of ACG Chapter Council members. As their profile information is submitted, it will be added to this announcement.
David Hellier, ACG Chapter Council Chair, ACG Los Angeles
Brent Baxter, ACG St. Louis
Tripp Davis, ACG Charlotte
Stephen Lee, ACG Los Angeles
Gretchen Perkins, ACG Detroit