Managing Disruption: A Call to Action for Middle-Market Companies
A Capital One report makes the case for why thriving amid disruption is an economic imperative, and it provides four steps midsize companies can take to flourish in disruptive times.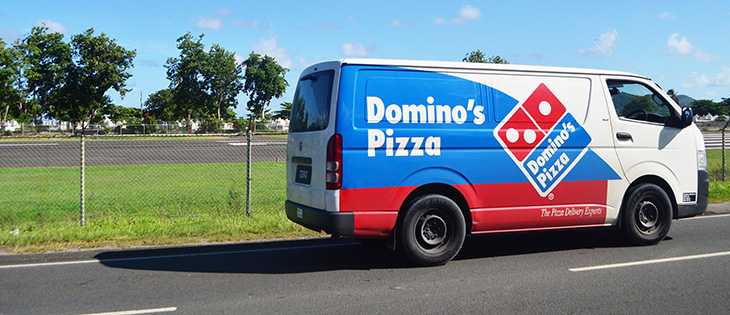 Disruption has always driven economic change, but in the years following the Great Recession, the pace and magnitude of disruption have increased dramatically, impacting businesses across industries—from tech companies to pizza makers and law firms.
According to the U.S. Census Bureau, there are 20,000 middle-market companies that employ more than 30 million people and generate approximately $10 trillion in annual gross receipts. Consequently, their ability to respond successfully to the challenges of disruption is a critical issue for the U.S. economy.
In response, Capital One Commercial Bank published its "Disruption in the Middle Market" report, an analysis of the attitudes of middle-market companies and the actions they're taking in the face of imminent market disruption. For the report, Capital One surveyed more than 300 senior executives from companies with annual revenues between $100 million and $3 billion.
Fifteen percent of respondents reported that their businesses have already been disrupted in ways that have had a material impact on their finances. This figure reached 50 percent in financial services, and executives in other sectors anticipate their industries will be affected soon. Approximately half of the executives in health care, technology, telecommunications and information technology expect to face disruption within the next year.
Companies that are quite or extremely prepared for this phenomenon and are pursuing a disruptive strategy are dubbed "disruptors" in the report.
Domino's Pizza is one such disruptor—a large middle-market company that uses disruptive technology to relentlessly undercut its competition. By aggressively extending Domino's AnyWare, its device-based ordering and tracking initiative, to every possible platform—including vehicles—and drastically simplifying the purchasing process, Domino's has transformed ordering.
After placing an order through Facebook Messenger, Amazon's Alexa and a host of other platforms, customers can use an app to monitor its progress from preparation to delivery at their front door.
Domino's is also using technology to strengthen its operations and defend against disruption. The same data behind its tracker app also populates its point-of-sales system, helping the company monitor individual store performance, identify emerging consumer trends, and streamline its supply chain.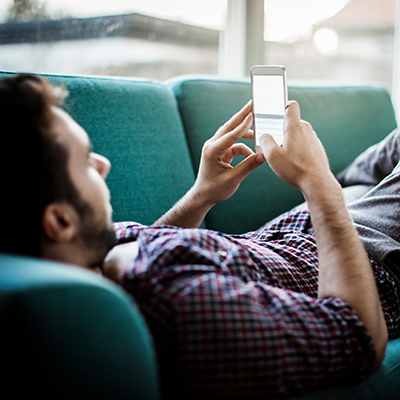 The Middle Market Is Vulnerable
Success in a disruptive environment requires both preparation and proactivity. Unfortunately, just 16 percent of the survey's respondents fell into the disruptor category.
Why do so many middle-market companies fall short? In some instances, these companies underestimate their own vulnerability to disruption. Forty-three percent of executives surveyed view their industry as quite or extremely vulnerable to disruption, but only 18 percent consider their own company equally at risk. As a result, they do not feel an urgent need to create a defense against disruption. Only 16 percent of the survey participants—essentially just the disruptors—feel quite or extremely prepared to deal with a disruptive event.
Many middle-market companies adhere to the old adage that a good offense is the best defense. The majority of middle-market companies—almost 80 percent—see disruption as an opportunity. But not all are acting on that conviction; just 60 percent of respondents said that they are actually pursuing a disruptive strategy.
A Four-Point Plan for Flourishing in Disruptive Times
Successful disruptors usually follow the four steps enumerated in "Disruption in the Middle Market" that companies can take to confront the challenge of disruption. The first step is to make research and development a top priority. In the case of Domino's, half of its Ann Arbor headquarters' staff works in software and analytics.
A similar strategy was adopted by another successful middle-market disruptor, the U.S.-based Littler Mendelson, the largest global employment and labor law practice. To help clients reduce their legal costs, it developed a project management and analytics platform that allows clients to manage Equal Employment Opportunity Commission charges automatically and mitigate the risks of future claims and litigation.
Capital One found that disruptors also deploy comprehensive defensive measures and streamline operations. In other words, they manage their data. For example, Littler uses its mastery of big data and analytics to improve processes within the firm and to offer better services to clients.
Why do so many middle-market companies fall short? In some instances, these companies underestimate their own vulnerability to disruption.
In addition, disruptors are much more likely than other firms to adopt disruptive financial technologies to create efficiencies and reduce costs.
The survey revealed that disruptors are leaders in deploying cutting-edge digital solutions for bills, transfers and accounting; payroll and benefits; merchant services; and loans and financing.
Cultivating strong financial relationships is the final but critical step for middle-market disruptors. These relationships underpin a company's ability to be a sustained disruptor. However, almost one-third of the middle-market executives surveyed report that their firms lack the banking relationships that could carry them through a disruptive event.
Traditionally, disruptors are seen as driven startups like Netflix and Uber, or mammoth companies like IBM and Apple with the resources to reinvent themselves or launch new products. "Disruption in the Middle Market" reveals that middle-market companies are capable of being disruptors as well.
As disruptions arise from firms of every size and from every sector of the economy, it is imperative for middle-market companies to focus on the four-point strategy identified by Capital One, insulating themselves from disruption even as they pursue disruptive strategies themselves.
For more insights into this topic, read Capital One's "Disruption in the Middle Market" report.

Bob McCarrick is the head of middle-market banking for Capital One.
The information or any opinion expressed in this material is for informational purposes only. Capital One, N.A., Commercial Banking, its affiliates and subsidiaries are not providing or offering to provide advice through this communication, or recommending an action to you. Capital One, N.A., its affiliates and subsidiaries are not acting as an advisor to you and do not owe a fiduciary duty to you with respect to the information and material contained in this communication. This communication is not intended as tax or legal advice; consult with any and all internal or external advisors and experts that you deem appropriate before acting on this information or material. The information and material in this report is being provided for informational purposes only and is not intended as an offer or solicitation for the purchase or sale of any financial instrument or to adopt a particular investment strategy."