Making Sports History Off the Field
A lead attorney in billionaire David Tepper's purchase of the Carolina Panthers gives an inside look at one of the largest pro sports deals in history.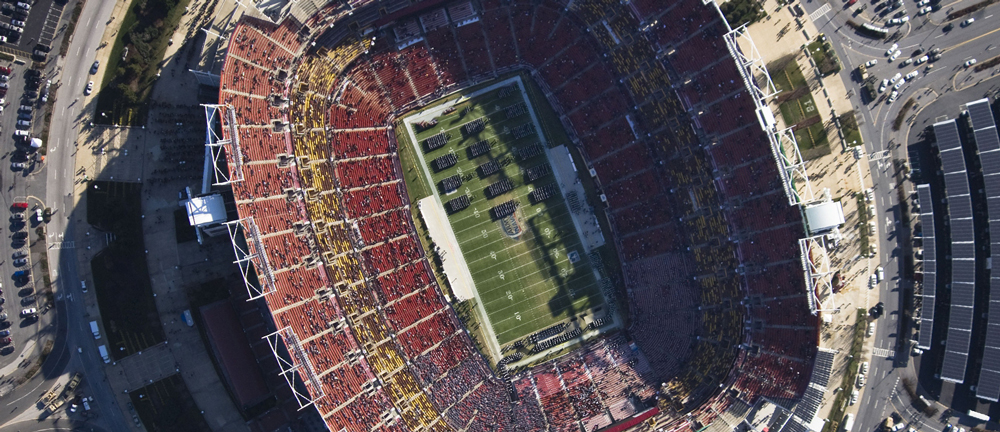 Charles "Chuck" Baker is a partner with international law firm O'Melveny & Myers, where he is co-chair of the Sports Industry Group. Baker and his team represented the billionaire founder and president of hedge fund Appaloosa Management, David Tepper, in his acquisition of the Carolina Panthers. Although no official figure has been released, a report by Forbes valued the deal at $2.3 billion, which would make it the largest purchase of any professional team to date.
The historic deal had a controversial start in December 2017, when allegations of sexual harassment against Carolina Panthers founder and then-owner Jerry Richardson surfaced in a story first reported by Sports Illustrated. The accusations came in the midst of the #MeToo movement and ultimately led Richardson to put the franchise up for sale.
Tepper, then a minority owner of the Pittsburgh Steelers, retained O'Melveny to navigate the complex purchasing process. Beating out other bidders, Tepper finalized the purchase in May 2018.
Describing himself as a fan first, Baker brought decades of legal experience in the sports, media and entertainment sector to the Panthers acquisition, developed from leading purchases of professional teams at his prior firm and with O'Melveny, which he joined in January 2017. In addition to the NFL, Baker has also worked with the National Basketball Association, National Hockey League, Major League Baseball, Major League Soccer and many European football leagues over the course of his career.
Q. The purchase of the Carolina Panthers by David Tepper is considered one of the most expensive in NFL history–around $2.3 billion. How did that impact your process?
CB: While it's been reported as the largest trade in history–higher than the Houston Rockets, the Los Angeles Clippers and the Dodgers–I think that price is more reflective of the state of the leagues today. Stable, long-term collective bargaining agreements, a very strong sponsorship economy, rising media rights and international growth have all lead to increasingly higher prices.
We also can't forget that the sale was triggered by allegations occurring during the current #MeToo movement. That made for a highly charged, publicity-fueled sales process—not unlike a hostile takeover—and so that caused this deal to be somewhat unique. We needed to be deliberate and careful given the allegations, with respect to protecting our client.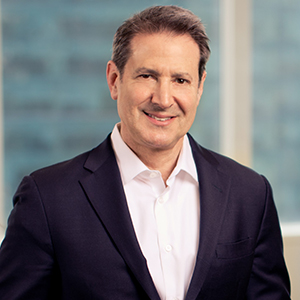 Q. How many people were involved in the Panthers' deal?
CB: We had over 30 lawyers across the firm involved in this transaction. This is not unlike any big acquisition transaction and so we relied on our colleagues in the tax group, the finance group, the real estate practice and in this case, the litigation group and the employment group, among others. It really was a collective team effort. This was a significant undertaking for our firm and it needed to be done quickly given the pressure Mr. Tepper was under to execute a transaction quickly.
Q. What is it like from the inside working with the NFL and other professional leagues?
CB: There are five major leagues in the U.S. and each of them knows which buyers may be interested in acquiring one of their teams. Many of the candidates are already minority owners—David Tepper was a minority owner of the Pittsburgh Steelers, for example. At the end of the day, particularly when it comes to control transactions, the other owners have to vote to approve you as a buyer, so it's often the case that the buyers have a preexisting relationship with the league that they're looking to buy into. I'm often asked by prospective buyers to introduce them to other owners and league executives just to get to know folks in the league. It's very often helpful.
Q. How did your background prepare you for this deal?
CB: I'm a sports fan and I have a love of the deal. I played sports through college and I started as an associate in the late 1980s at a big law firm doing high-profile public M&A and private equity deals. About a decade ago, I had the opportunity to join one of my partners representing Stephen Ross when he bought the Miami Dolphins. It was another acquisition but happened to be of a football team. After that, I had an opportunity to buy DC United in Major League Soccer for another client and bid on the Charlotte Bobcats against Michael Jordan. We know what happened there. I guess you win some and lose some!
Around that time, I was looking for an opportunity to really build my sports practice. This was in 2010, right around the same time as sports, media and entertainment companies were becoming increasingly attractive investments for finance professionals, private equity firms and hedge funds. Business in the sector was rapidly accelerating, so I was fortunate to build a practice and subsequently moved to O'Melveny in 2017. I tend to focus on buying, selling and financing properties whether they're teams or other sports, media or entertainment assets. And buying and selling a team is like any acquisition, but it tends to have a higher profile because it has an entire section of the newspaper devoted to it every day.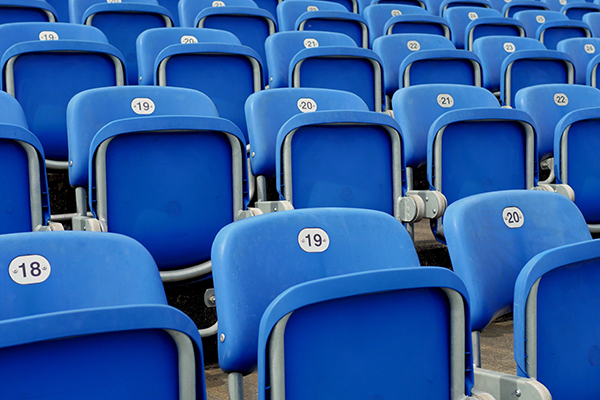 Q. As a sports fan, has being involved in this space changed your perspective when you watch a game?
CB: Like most, I'm a fan first. When I'm watching, I'm often riveted by what's going on in the field, on the pitch or on the court rather than necessarily the business, but I often know who owns each of the teams that may be competing and many of the things going on behind the scenes.
But being a fan first has come in handy. I first learned about the Carolina Panthers deal on a Sunday night watching Sunday Night Football on ESPN. The ticker on the bottom of the screen showed allegations were being made against Jerry Richardson, then-owner of the Panthers, and I immediately called the lawyer I knew was representing him. Although the team wasn't officially for sale just then, Mr. Richardson did end up selling it shortly thereafter.
Q. Do you have a personal or team dealmaking philosophy?
CB: It's important to understand your client's objectives. There comes a time, or many times, in any negotiation when people start to get antsy and deal fatigue sets in. But at the end of the day, we're hired to do two things: Get the deal done and protect our client. That's important and we try to train the younger lawyers we work with that we're not winning for the sake of winning. We're trying to achieve our client's objective and if you keep that in mind you can have great success.
Q. What is something about your job in sports law that's often misunderstood?
CB: I think many outsiders look at sports lawyers and sports law as a specific substantive legal field, but it's not. We are transactional, real estate and tax lawyers and litigators that apply our knowledge and relationships in the sports sector. I often share this when I speak at law schools and other industry conferences. It's important to develop the skills as a deal-maker in this space. Whether that's M&A, finance, tax or litigation, all of those skills can be applied specifically in sports. We make deals in much the same way if we were working in technology, telecom, health care or any other industry sector.