The Science of the Deal
Escapology teams up with Peninsula Capital to build a dominant entertainment brand.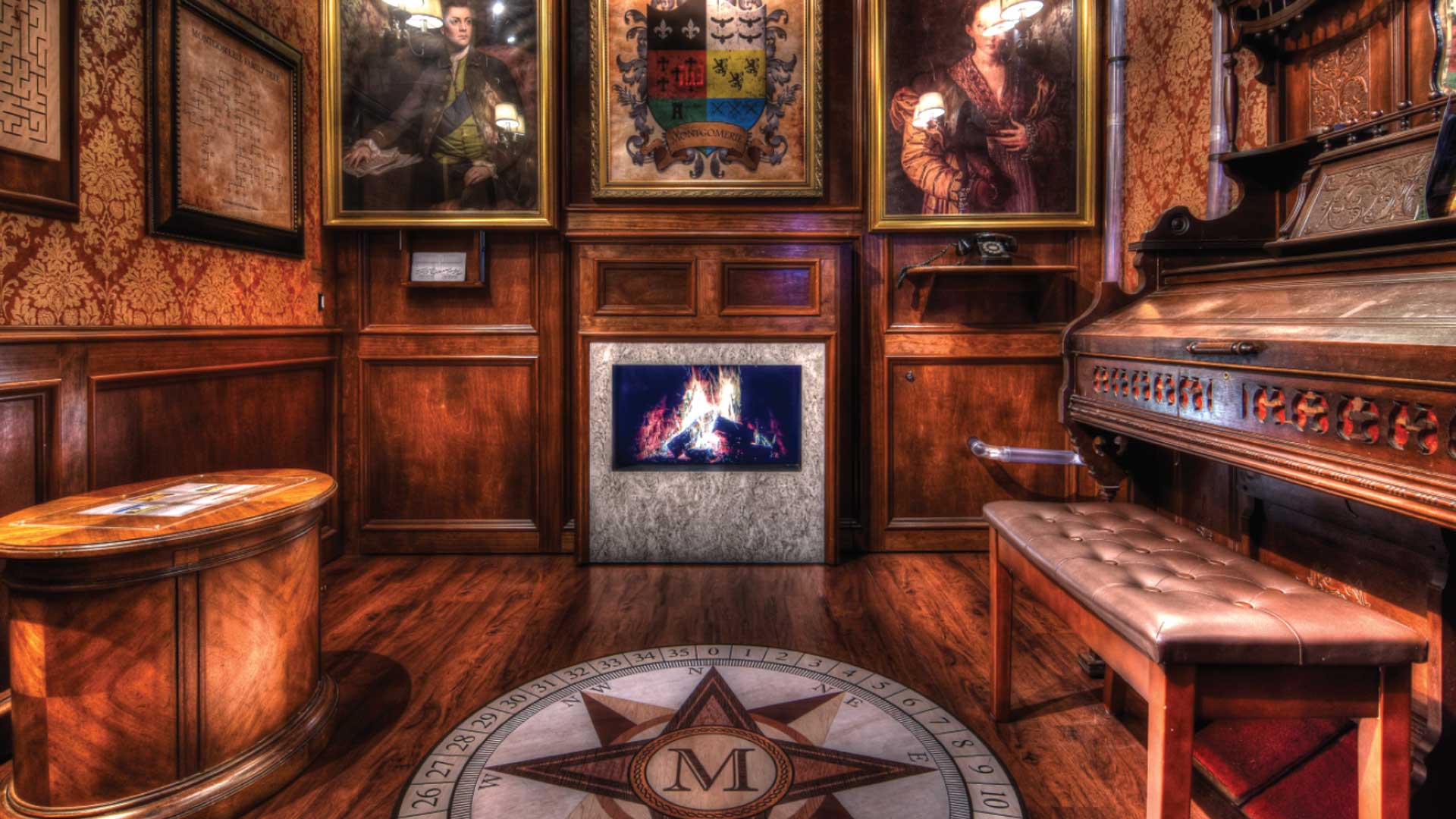 Like players trying to decipher clues to break out of a room within a set time frame, Escapology, an operator of escape room entertainment venues, is working to solve a challenge of its own: how to continue to grow and maintain its position as the world's largest escape room company.
Founded in 2014 and headquartered in Orlando, Escapology has 57 locations around the globe, including 52 franchised and five owned outposts. The company is active in countries including the U.S., Canada, Chile, Ecuador, United Arab Emirates and Spain.
Escape room patrons work together in teams to uncover clues, solve puzzles and complete tasks in order to advance through the room and ultimately "escape" the spaces— which often are decorated based on a theme, such as "train car" or "stately manor."
Last year, Escapology set out to find another player to add to its team, one that could provide capital and help the company achieve its mission of becoming the largest, greatest escape room company in the world.
"We want to be a household name," says Escapology co-founder Simon Davison. "We were looking for a partner who shared our values to grow this company as big and best as we can."
That's where Peninsula Capital Partners enters the game. The Detroit-based investment company specializes in providing junior capital, including subordinated debt, preferred stock or common stock—either as a minority or control investor—to middle-market companies.
Peninsula believes it can help Escapology realize the goal of growing to about 200 locations, including 15 to 20 corporate-owned locations, over the next few years.
One obstacle to expansion is the cost of building corporate stores, which run about $500,000 each.
"The real financial upside for the business is to open corporate venues and we've known that for a while," Davison says. "We wanted the capital to do that and to make sure we stay abreast and at the sharp end of the escape room game industry."
Peninsula finalized the deal in July and is already working with Davison and his partners, Paul Davison and Simon Millington, to achieve their goals.
"We're able to provide capital, and we have the experience of having done expansions before with businesses in the franchise space," says Chris Gessner, partner at Peninsula.
He says Peninsula has already identified some initiatives to help the business grow, including strengthening the second tier of management, adding franchise support staff and turbocharging the franchise and corporate-owned store openings.
"We're walking the fine line between growing quickly and building on a strong foundation," Gessner says. "What the Escapology team has built is already pretty spectacular, but I think everyone recognizes that we need to build the foundation a bit more sturdy if we are going to be two, three or four times the size."
Getting Creative
Like a knotty problem within a game room, Gessner says the road to the partnership between Peninsula and Escapology was not without some challenges, including, most notably, the COVID-19 pandemic.
Escapology's first outreach to Peninsula occurred in June 2020, when the pandemic caused businesses throughout the entertainment industry, including escape rooms, to shut down or severely limit their capacity.
While Peninsula was intrigued, it couldn't find a way to structure a deal that made sense. That changed in February 2021, when Peninsula was approached again by Escapology.
"After several months we re-engaged when there was a little more clarity about the pandemic," Gessner says. "There were still a lot of questions, but we felt like we could put forward a proposal that made sense for everybody."
He says Peninsula crafted a creative deal "that got them (Escapology) excited, because it provides the proper amount of liquidity on the front end and the proper amount of motivation to achieve our investment goals on the back end."
Davison says the deal allows him to continue to run the business, and to work with a partner that shares his vision.
"I always said if we ever got into a transaction like this, I wanted the freedom to run the business on a day-to-day basis," Davison says. "It is critical for me because I need to enjoy my work."
Gessner says Peninsula doesn't try to fix what isn't broken.
"What Peninsula tries to do is to improve on what's been done, but not to upset the apple cart and try to start over," he says. "We recognize when people have already built really great businesses."
While opening 200 locations is one way of judging growth and success, Davison says he's really not wrapped up in those metrics.
"It's not driven by numbers, in my mind," he says. "It is driven by making sure we stay ahead of the game, keep an eye on competitors and achieve that objective of being the best escape game company in the industry."
Another way to gauge success, for instance, is to keep an eye on online reviews posted by players who are passionate fans of escape rooms.
Even though the pandemic is not yet over, Gessner says he feels confident about Escapology's long-term future.
"We're in this for the long run," he says. "We're not short-term, shortfuse investors. We're very patient. If there were a scenario like COVID that impacted the company in the future, we know it's a transitory issue. We take a long-term view and stand ready with whatever support is needed."