It's no secret that M&A is booming in the middle market. Deal activity is at an all-time high, private equity firms hold record amounts of dry powder, and family offices, mezzanine funds and others have joined the ranks of investors looking to deploy capital.
As M&A activity has picked up, so has demand for private equity services tailored for the middle market. DHG LLP, a public accounting firm headquartered in Charlotte, North Carolina, recognized these emerging trends a decade ago and set out to build a dedicated private equity services practice. With its vast industry expertise and exclusive focus on the middle market, today the firm serves as a one-stop solution for private equity firms, portfolio companies and founder-owned businesses at every stage of a transaction.
To serve those clients and compete in the M&A marketplace, DHG launched its transaction advisory services practice in 2010. Three years later, it formalized its private equity practice. Between 2015 and 2017, the firm honed its focus on private equity and middle-market M&A further by adding private equity sales, operations and business development leaders and creating an investment banking team, DHG Corporate Finance. "From the outset we have viewed DHG Private Equity as a key component of our firm's mission to bring relevant solutions to our clients, so we have invested heavily in talent at all levels of the practice and throughout our footprint to fuel our growth," says Matt Snow, DHG's chief executive officer.
The firm's private equity practice now includes more than 100 dedicated private equity audit, tax and advisory professionals, who work with businesses valued between $1 million and $600 million and private equity funds with assets under management ranging from $500 million to $20 billion. DHG offers buy-side and sell-side due diligence, plus financial and consulting services, including audit, tax, valuation, IT advisory and risk advisory.
"Our goal is to partner with funds to provide multiple solutions across their portfolio and throughout the entire life cycle of any investment," says Scott Linch, managing partner of DHG Private Equity. "Our clients want to increase the value of their businesses and reduce risk."
Strategic Collaboration
The U.S. middle market is made up of more than 200,000 businesses with between $10 million and $1 billion in revenue, the equivalent of the third-largest global economy, according to the National Center for the Middle Market. With that breadth comes diversity, requiring a flexible and tailored approach when working with mid-size companies and investors.
Through strategic collaboration, DHG helps clients ranging from founder-owned businesses to seasoned deal-makers to navigate transactions across more than 20 industries, spanning everything from health care to technology to manufacturing. The firm's deep industry expertise makes it a good fit for funds that invest across many sectors, and for those employing a buy-and-build strategy.
"When you are building a platform and have, say, seven, eight or 10 add-ons, you're bound to have a few that will be complicated," says Ben Redman, managing partner for DHG's Transaction Advisory Services practice. Deep industry knowledge enables a diligence team to quickly evaluate what a particular management team has—or has not—done, he says. "We know what red flags to look for on behalf of our clients."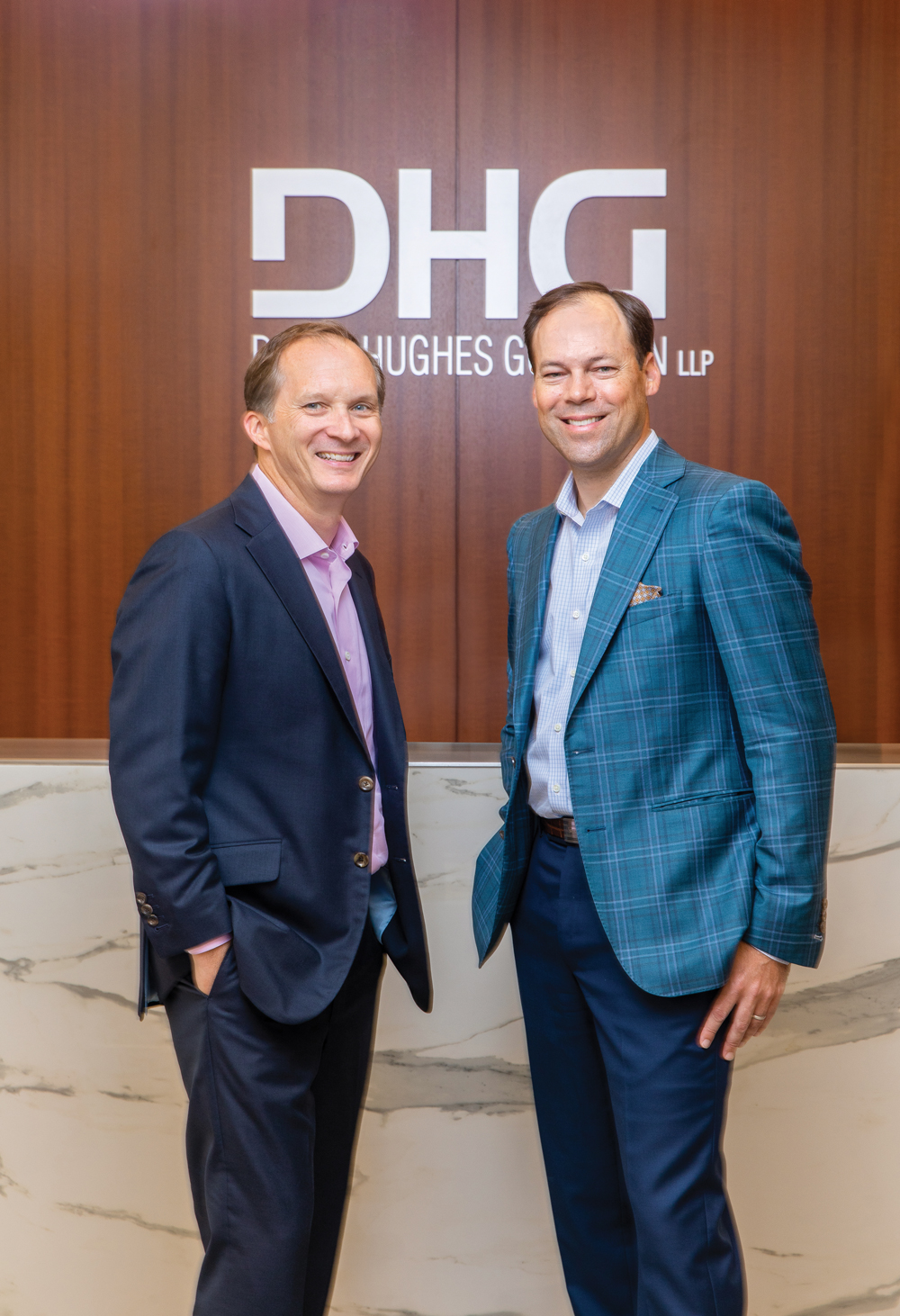 Quality and efficiency are a focus for all DHG's engagements, according to Redman, not just add-on deals. A typical timeline for transaction advisory services is three to four weeks, he says. By the end of that time, the client has their quality of earnings, tax diligence and usually IT diligence as well.
Through years spent working with private equity clients, DHG's team is equipped to move quickly and to handle anything that comes up before, during and after a deal. "Our professionals are familiar with the routines and speed of private capital investors, meaning we have typically seen most challenges and are not surprised by them," Linch says.
One way DHG helps clients is by guiding business owners who are receiving outside capital for the first time. For an entrepreneur new to the process of selling to private equity, DHG's professionals are able to educate both parties to overcome common issues associated with these transactions.
"We bridge the gap between sophisticated institutional investors and middle-market companies," says Blythe McAulay, chief of staff for DHG Private Equity. "We spend a lot of time sharing our knowledge with buyers, sellers and investment bankers. We'll sit down and say, 'Here are the critical deal components and here's how you can prepare.'"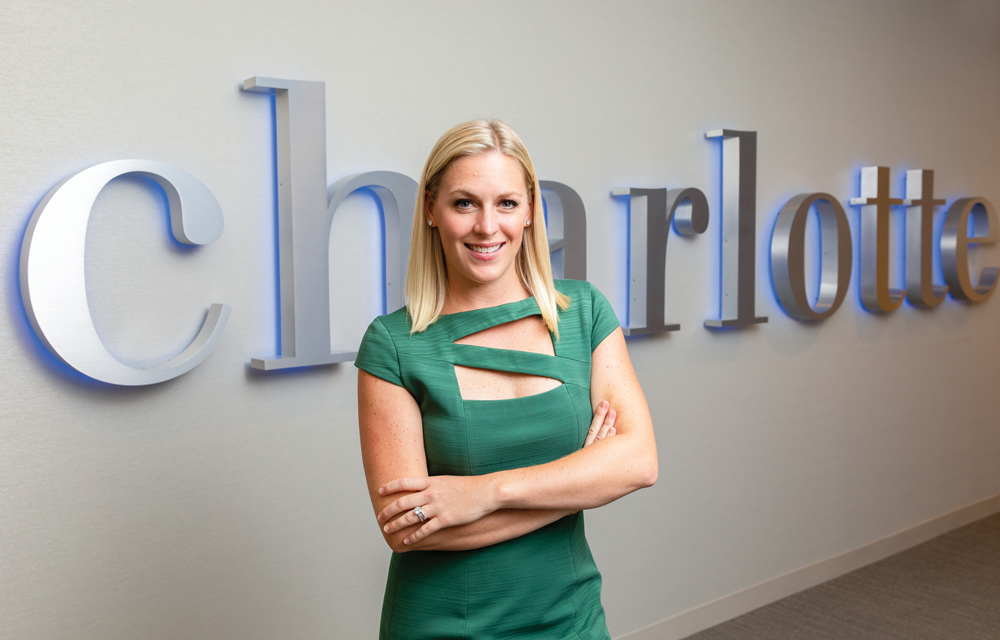 At every stage of the deal cycle, one DHG relationship manager proactively orchestrates the appropriate resources needed to ensure all client needs are met. The firm always provides a senior leader—a partner, principal or director— to accompany clients during every transaction. "Our private equity clients can be confident there will be a seasoned professional sitting down with the management team of the target to help the process move along," Redman says.
A Flexible Approach
DHG's customized approach with middle-market companies means it's often a better fit for a private equity fund than a large competitor would be.
Among DHG's clients is Pamlico Capital, a Charlotte-based private equity firm that invests in family-owned companies with $20 million to $100 million in revenue. In 2015, DHG did a quality of earnings report for a prospective investment called MetaMetrics, a small data analytics startup founded by two academics. DHG increased buyer confidence and seller awareness through the entire process to ensure it went smoothly with all stakeholders.
"If we had used a Big Four accounting firm, they would have descended with a big team and a boilerplate list of information requests," which can overwhelm a small company, says Scott Stevens, a partner at Pamlico. In contrast, DHG brought "a streamlined list of items that were thoughtful and relevant to what we needed to learn." The DHG team walked the controller through what was needed in a straightforward, non-threatening way, while still providing accurate and precise information, according to Stevens. "DHG has a better approach, one that works in the middle market," he says.
Today, DHG supports Pamlico with transaction advisory services while also providing audit, tax, valuation and advisory solutions to select portfolio companies.
While DHG's focus lies heavily in the middle market, it's seasoned team can also cover larger transactions as well, since the size and scope of many private equity firms' investments vary widely.
With more funds in the market competing for assets, quality deals have become more difficult to come by. DHG has served as a source of deal flow for private equity clients, helping them identify companies in a crowded investment environment. As private equity firms look to buy attractive assets and generate a positive return, having a trusted partner with extensive middle-market private equity experience is more important than ever.
"We help our clients acquire, build and improve businesses," McAulay says. "We understand how our role can add value at any stage of the deal life cycle."
DHG AT A GLANCE
Year Founded: 1959
Employees: More than 2,000 across the U.S.
Geography: DHG serves clients across all 50 U.S. states and internationally
Private Equity Services Offered: Fund, transaction advisory portfolio company, exit and corporate finance services across more than 20 industries
Transaction Advisory Services Practice: More than 350 deals last year, 50 dedicated professionals across five major markets
Awards: 2019 Best Workplace in Consulting & Professional Services (Best Place to Work and Fortune); 2019 Best of the Best Firms (Inside Public Accounting)
This story originally appeared in the November/December 2019 print edition of Middle Market Growth magazine. Read the full issue in the archive.