EyeCare Partners LLC is always looking for its next acquisition. The private equity-backed company has made over 40 acquisitions in the last four years, growing from 60 to more than 330 optometry and ophthalmology locations. A company that pursues such a fast-paced buy-and-build strategy needs a banking partner that can keep pace, which is why EyeCare began working with Wells Fargo in 2017.
EyeCare was created in 2015 when FFL Partners, a San Francisco-based private equity firm, bought Clarkson EyeCare, an optometry practice in St. Louis. From the beginning, EyeCare's strategy has been to acquire practices and provide them with a central platform to support their business and patient-management operations.
The company eases the burden of running a business, so that the doctors can focus on taking care of patients. EyeCare handles billing, payments and insurance claims. It also generates more business for the practices—it has a program that automatically reminds patients to stay up to date with their eye care, for example.
Through acquisitions, the company has acquired ophthalmology and optometry practices throughout the Midwest, Southeast and mid-Atlantic regions. "We are an acquirer and operator of exceptional optometry and ophthalmology practices," says Kelly McCrann, chief executive officer of EyeCare. "Our plan is to continue both increasing the density of our practices in those geographies and to expand to other geographies as well."
EyeCare's relationship with Wells Fargo has helped the company make those plans a reality. Wells Fargo understands the growing St. Louis-based company's buy-and-build strategy and offers tailored services and a full team of expert professionals to help handle those needs.
"There are huge pain points in buying and integrating so many practices so quickly," says Kathy Shea, EyeCare's chief financial officer. "Wells Fargo takes many of them away, especially ones that have been manually intensive and very expensive."
The bank also understands what a highly leveraged business needs, such as deposit account control agreements, known as DACAs.
"These DACAs are complex, sophisticated agreements," Shea says. "Having a partner like Wells Fargo that understands and is comfortable with them is important."
Managing Money and Claims
A reliable and streamlined escrow agent is critical for success in the early stages of an M&A transaction. For its acquisitions, EyeCare uses Wells Fargo as the escrow agent. Charles Baker, a Wells Fargo vice president and corporate trust services sales representative, estimates he has worked with EyeCare on about a dozen transactions.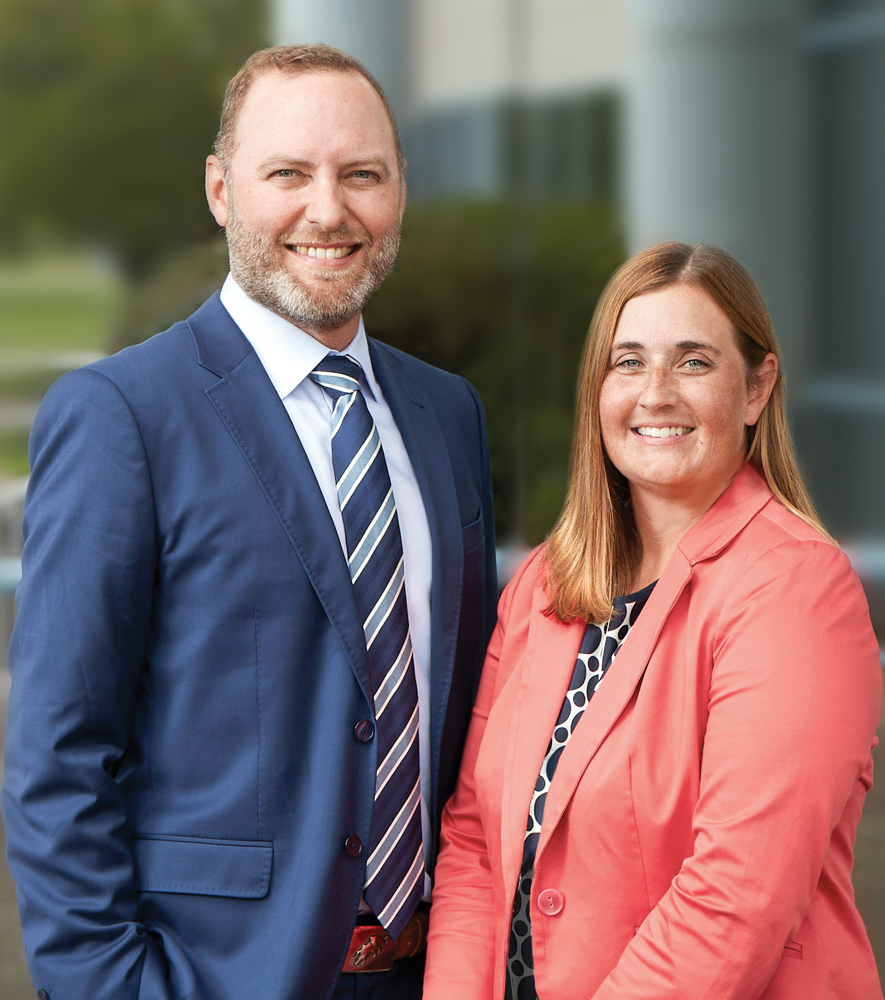 Additional financial services that Wells Fargo provides EyeCare include treasury management, claims processing, and merchant and cash services.
Wells Fargo treasury management involves establishing bank accounts for EyeCare's new acquisitions, a function led by Jessica Babb, a Wells Fargo senior vice president and treasury management sales consultant.
Each roll-up brings new bank accounts that need to be consolidated, but "having hundreds of different banks to interact with on a daily or weekly basis is daunting," Shea says. As a large national bank, Wells Fargo's expansive branch network of over 5,500 branch locations provides convenient access for EyeCare's new acquisitions.
In addition, EyeCare can always see the latest cash balances through Wells Fargo's online portal, Commercial Electronic Office®, also known as CEO®. The bank's consolidation of funds "has a material impact not only on our cash visibility but also our speed to close our books every month," Shea says. "Having a centralized bank gives us tremendous efficiencies."
Equally important is Wells Fargo's automation of the health insurance claims adjudication process. Insurance companies pay eye care providers through a monthly electronic remittance advice—known as an ERA—which in turn must be reconciled in the practice's books. Before becoming a Wells Fargo customer, EyeCare did that manually. "We had people physically [handling] every single ERA that came in," Shea explains. Now the ERAs (as well as cash payments) come into a lockbox at Wells Fargo, which automates the process and reduces EyeCare's cost to collect significantly.
The bank can offer such services because it understands the health care market in general, and the claims adjudication process in particular. "There are probably only a handful of banks that really understand the claims automation piece," Shea notes.
Wells Fargo also serves as EyeCare's clearinghouse for check processing and credit card transactions, reducing costs. Those savings are passed along to the doctors in EyeCare practices.
Private Equity Savvy
Wells Fargo understands not just the business escrow products it offers to support M&A, but also the particulars of private equity-backed businesses. "Because it understands highly leveraged environments, Wells Fargo doesn't freak out when they see our financial statement," Shea says.
Wells Fargo has begun offering EyeCare more financial services, which are attractive, in part, because they are integrated—not siloed as in many banks. This creates opportunities for EyeCare to use other services as it grows.
The knowledge and services provided by Wells Fargo are just part of the equation. They're complemented by a strong partnership between the bank's representatives and the client, and their mutual commitment to success. "The EyeCare team has invested significant time and energy in this process," says Rhoads Hall, Wells Fargo senior vice president and relationship manager, based in St. Louis, who works with EyeCare. "That has resulted in a meaningful relationship for both sides."
It's a partnership that both parties value. "We've been very pleased with the support that Wells Fargo has provided," McCrann says. "We are glad we made the choice we did."
Wells Fargo Corporate Trust Services
With more than 80 years of experience in this industry, Wells Fargo Corporate Trust Services has a legacy of service and stability. In 2018, it had more than $28 billion in deposits and held more than $68 billion in total assets. In addition, it conducted nearly 900 new business escrows and collateral trusts for the year.
The bank's Corporate Trust Services division offers many services for private equity, including debt trustee for high-yield debt, business escrows for mergers and acquisitions, performance guarantees, insurance obligations and other needs, along with a broad selection of investment options. Escrow services can be especially advantageous when firms are acquiring and merging companies quickly. Specifically, Wells Fargo offers: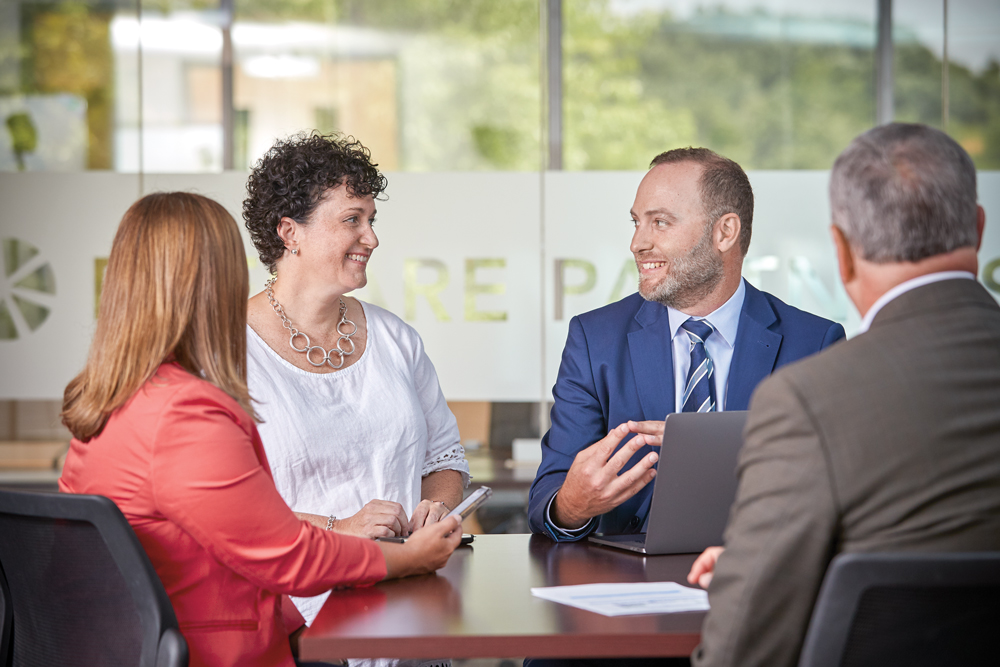 Swift service. Private equity firms move swiftly and need a partner that can keep up. Wells Fargo has streamlined processes to open accounts, conduct due diligence and bring new clients on board quickly. The bank's staff proactively follow up, says Erin Courcey, Wells Fargo senior vice president and business development officer, based in New York City. "We put a sense of urgency around our services."
Wide-ranging geographic and industry coverage. "One of the things that attracted me to work for Wells Fargo was the broad footprint and variety," says Jose Matamoros, vice president of business development, based in Los Angeles, California. "We have clients in technology, media and telecommunications, retail, health care, real estate, restaurant finance, life sciences, leasing and investment banking, among other industries."
Customized investment options. Corporate Trust Services has a highly experienced team of industry expert professionals dedicated to identifying investment solutions for escrow customers, who may want higher yield options than are typically available.
"In today's competitive banking environment, many institutions are choosing to enter the deposit-gathering business," says Steve Giurlando, senior vice president of business development, based in New York City. "They may start calling themselves escrow agents, but they may not have the appropriate experience required to service today's fast-paced, complex transactions." With more than 80 years in the market, Wells Fargo Corporate Trust Services stands out from the crowd.
©2019 Wells Fargo Bank, NA. All rights reserved. Member FDIC.
This story originally appeared in the September/October 2019 print edition of Middle Market Growth magazine. Read the full issue in the archive.