Illumiti Talks M&A, Tech and ERP Systems
Two executives from Illumiti, an SAP systems integration and management consultancy, discuss how technology is evolving and how it can help companies thrive in the future.
This Q&A is sponsored by Illumiti. It originally ran in Middle Market Growth's special report on the future of work.
---
In June, Toronto-based Illumiti, an SAP systems integration and management consultancy in North America and an SAP Platinum Partner, was acquired by Syntax, a multi-cloud and multi-ERP managed cloud provider. By joining forces, Syntax and Illumiti can now offer more companies and industries end-to-end technical and functional SAP solutions and expertise. Syntax is a portfolio company of Novacap, a Montreal-based private equity firm.
ACG Contributing Editor Danielle Fugazy sat down with Nir Orbach, founder of Illumiti and former CEO, and Lorraine Howell, vice president of innovation and continuous improvement at Illumiti, to discuss how technology is evolving and how it can help companies thrive in the future. Orbach is now a managing partner with the firm. What follows is an excerpted version of their conversation.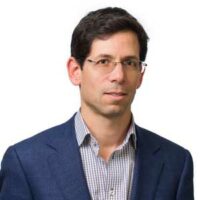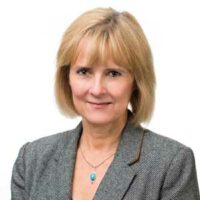 Fugazy: Can you tell me about the acquisition and what led up to it?
Orbach: We've grown tremendously during our first 20 years. We're a boutique systems integration firm reselling SAP products and we deliver enterprise resource planning (ERP) solutions based on their technologies. Over the years, SAP has continued to evolve their solutions and expand their portfolio through various acquisitions of other technologies. What we've found is that, over time, customers wanted more solutions than were available from SAP, but it was extremely difficult for us to offer the services and grow our own business at the same pace as SAP because we were privately funded and growing organically.
We reached a point now where more and more customers are looking at us as trusted advisors and hoping we can help. But in cases where we couldn't do the work ourselves and had to go to third parties, there was a certain risk in that. We saw tremendous synergy with Syntax because they have a cloud infrastructure and managed service business—a service we see most of our customers needing and that we were providing primarily through third parties. Our customers were frequently indicating a preference for a single vendor to manage both their SAP infrastructure as well as the SAP application support, and we had started to develop the additional core competencies prior to the merger. Syntax has a mature, world-class managed service business that now addresses this important gap we were looking to fill. The deal made sense.
Additionally, what made this particular merger great is that Syntax was providing cloud infrastructure to manage services to a large group of SAP customers. In North America, they did not have the capabilities to provide those customers with the traditional business consulting that we can provide at Illumiti as part of our core business. Through the marriage of these two businesses, we have another 300 customers in North America that we are able to target with consulting services, and we have the ability to bring our offerings to Syntax's customer base. For me as the founder, it has obviously been a big change, but an exciting change. One of the key responsibilities as a founder, and with the weight on my shoulders as an entrepreneur, was to ensure that we can continue to grow and be successful, and that we can continue to have new opportunities for our employees that give them interesting career development opportunities.
To really understand the business impact of people, leaders have to measure the business outcomes of what they generate. When you invest in salaries and training, there has to be a measure of what that cost is bringing back in terms of retention and satisfaction.

Lorraine Howell

Vice President of Innovation and Continuous Improvement, Illumiti
Joining forces with Syntax will enable Illumiti to grow at a much faster pace, expand our service offerings to customers—and, most exciting for me because Syntax is backed by Novacap, a private equity fund, we will also have additional money to support further acquisitions that align with our growth strategy. That is one of the key areas where I will be personally involved: looking at strategic growth opportunities for Illumiti and Syntax to further round out the service offerings that we have.
Fugazy: Let's talk about digital transformation. What does digital transformation mean?
Howell: Digital transformation requires helping customers realize that things have changed. The ERPs they built years ago are really antiquated now and don't give companies a lot of leverage to use new technology to enhance their businesses. Digital transformation is really about introducing new technology into an environment that would make it easier for them to access their data, interact with their systems and people, and be able to automate components of their business. It's using technology to give you what you need to run your business better.
Orbach: The goal of most digital transformation is automating manual business processes and eliminating paper-based processes. It's also about enabling, through mobile technology, various processes to occur in the field or from people's homes—or just whenever they're not at their work stations, thereby helping companies deliver greater efficiency. That's a key aspect of digital transformation. Adding to that is the whole integration and digitization of these processes, which gives companies an ability to gain crucial business insights in real time and enable businesses to make better and faster decisions, which is ultimately what it's about.
Howell: It's also about the cultural change your company has to go through. Because it's a buzzword, everyone hears it and they kind of shrug it off as if it's just something that SAP and other ERPs made up to get them to spend more money. But ultimately, for a company to actually embrace this, they have to change culturally and actually challenge the status quo within their organizations, get comfortable with change, and get comfortable with failure to a certain extent, so that they can improve the way they deliver their business.
Fugazy: How should readers think about ERP systems, and how they can benefit a business?
Howell: ERP stands for enterprise resource planning, and it's about looking at all the resources within your business and being able to plan how they interact and work together to deliver the results of your business. When you run your business, the departments within the business typically work in silos. For example, companies that have an order creation department get calls from the customer and they record all this information— a million years ago it would be put on a piece of paper and handed to someone. What we want to do as a process is have the order come in from a customer and automatically generate information for the production and planning process. Ultimately, the goal is to ship a product, and once that product is sent off to the customer, we will have an automated invoice bill to go with it. And then, of course, that invoice needs to be paid, so finance has to get involved in this process. We're taking those types of end-to-end processes and linking them to each other through business processes in a system that would make those things flow seamlessly from one to the other. An ERP brings all these individual things together into one system.
Fugazy: Can you explain how a cloud ERP system works, and the advantages it provides?
Howell: This was always a very interesting topic because the whole idea of cloud was very vague in the beginning. A lot of our customers thought of cloud initially as taking this ERP system, which was sitting in their own data center, and giving it to somebody else to manage. Now we call that hosting.
Instead of you managing your system and dealing with all the infrastructure issues that come up, you'd give it to somebody else, and that person would manage all of that for you. The concept of "we're moving this to the cloud because we don't have to manually take care of the system" is not accurate. Cloud is really all about giving your employees access to the system wherever they are. Instead of them having to be in the office logging into a system to be able to do their work, they could actually go on the internet through a browser.
A good ERP backbone prepares businesses for future excellence by digitizing their processes, helping to drive consistency, and thereby provide accurate and timely insights into the business operations.

Nir Orbach

Founder, Illumiti
Orbach: There are a couple of characteristics that help define what cloud ERP means in today's world. Part of it is the fact that the vendors who are providing the software are also providing access to the processes their software is enabling without the customer needing to own or manage any of the infrastructure. That's one benefit of cloud software over traditional on-premise software. And because it's provided as a service, the commercial model has also shifted to one where there's a subscription as opposed to a one-time purchase. What software vendors are doing now to make those products more commercially affordable is enabling multiple customers to use the same infrastructure securely, and that's called public cloud.
Fugazy: Would anyone work outside of the public cloud these days?
Orbach: There are two types of cloud ERPs, because everybody hosts their infrastructure in the cloud today. In some sense, all ERPs today are hosted in the cloud, but there is a distinction between a private cloud, where the infrastructure is exclusively running the software for one company, versus a public cloud where the ERP systems for multiple companies are running on a single set of shared hardware/ infrastructure. With public cloud, the software vendor controls the timing of updates and innovations, typically on a quarterly or biannual basis, benefiting multiple customers at each such upgrade, thereby reducing the overall cost of ownership of the ERP system. With a private cloud, the customer can control the timing of any upgrade or other system change since it's a private environment.
Howell: One thing we've also realized is that there are some restrictions on configurability and changeability with public cloud. When you choose to go that way, you start reverting to best practices. Whereas in a private cloud, you're open to customizing the solutions to be more tailored to the company you're running. But both are cloud and you hardly ever see things that are running purely on-site nowadays.
Fugazy: Why should PE firms consider ERP systems for their portfolio companies?
Orbach: A good ERP backbone prepares businesses for future excellence by digitizing their processes, helping to drive consistency, and thereby provide accurate and timely insights into the business operations. When you think about private equity ownership, most private equity firms are investing in businesses, but they're not really interested in managing the day-to-day operations of those businesses. They want to leave those businesses to manage themselves. Having said that, they want to get the insights on how the business is progressing with its vision and if it's achieving the targets set for it. Having a solid ERP platform can help to support the business and provide data to the private equity firms. And then when you add to that the fact that oftentimes private equity firms acquire a platform business on which to add more acquisitions, what an ERP system does is enable faster integration of acquisitions. That's often very important to the strategy of private equity firms. Whenever acquisitions are a key factor, there are benefits to be gained. We've done this extensively with mining companies, where we develop a template for a mine site, and then that firm will acquire additional sites where they can leverage essentially the same solutions with only limited changes.
Howell: When private equity firms start acquiring other companies, it becomes a lot easier to integrate them into their environment and have holistic visibility across their entities. Even if they already have an ERP system, it shows clean data that can be integrated from one system to another. And divestment later on becomes easier with an ERP in place.
Fugazy: How big does a company need to be for this to make sense? Are there industries that thrive using an ERP?
Orbach: ERP systems can be beneficial to pretty much every company, even from a low threshold of $15 million in revenue and 30 employees. Our focus in particular is on midmarket companies that are typically between $300 million and $5 billion revenue, with certain sectors going above to very large companies. While our core focus is on four key industries—mining, engineering construction and operations, mill products and industrial machinery—ERPs are valid for pretty much any industry vertical.
Fugazy: Can you talk about human experience management, why it's important and what that really means? People worry an ERP system will mean fewer jobs.
Orbach: We're not setting out to eliminate roles. But often, when we embark on these projects, we do streamline certain processes and as a result, those processes require fewer people. But what that means is that companies often have additional people available to do higher value work. It does involve challenges of retraining, but it opens the door to greater efficiency.
Fugazy: How can firms rethink their investment in talent?
Orbach: We look at human experience management as really the entire lifecycle of employees in a company, and how they can impact companies' success. People are the lifeblood of companies, and for most companies, the ability to attract and retain great talent in a very competitive market is something they have to be good at. They have to be able to excel in order to have the best teams and best products. So great human experience management tools help support smooth processes, both in day-to-day operations and leveraging those for performance and goals management. Companies and firms should care about these because they impact the experience of employees and their satisfaction. It's a tool to retain and attract great people.
Howell: There's a lot we've learned through the COVID pandemic about how to improve your workforce relationship. Understanding how your workforce can work remotely, for example, and if that is something that can persist beyond the pandemic. Are we listening to our employees in regard to their desires? I've heard a lot of companies saying, "Everyone is back in the office the minute this thing is over!" But is that really the right choice?
Fugazy: How can technology close the gap between HR and business operations?
Howell: I think to really understand the business impact of people, leaders have to measure the business outcomes of what they generate. When you invest in salaries and training, there has to be a measure of what that cost is bringing back in terms of retention and satisfaction. If you're running an ERP and you have digital technologies supporting that, you have better access to measuring the outcomes of those costs. It has always been quite easy to measure the costs of the workforce. I see it quite often that whenever a business is looking to cut costs, the first thing they do is look at the cost of the workforce and get rid of people. But what they're not measuring is the value those employees bring to the table. Technology can provide the ability to measure that.
The strongest technology foundation helps increase the efficiency of an organization and it will also help you look at the goals and long-term successes of that organization … Investing in IT is important for successful exit strategies, and SAP can help in that process by providing the right tools and access to data and technology.

Nir Orbach

Founder, Illumiti
Orbach: One other area that's exciting is some business process monitoring tools that can leverage artificial intelligence algorithms and business process flows to monitor how users are using a system to identify deviations from the preferred approach. Technology can help pick up on what was possibly an issue in training, and address it through education and ensure the system is used correctly.
Fugazy: How can SAP solutions help shape the future of a business?
Howell: The strongest technology foundation helps increase the efficiency of an organization and it will also help you look at the goals and long-term successes of that organization. Having that technology foundation—and I'm now talking about SAP in particular—you would be able to divest or merge or exit to an IPO because you have access to all the data that you need. Investing in IT is important for successful exit strategies, and SAP can help in that process by providing the right tools and access to data and technology.
Orbach: SAP solutions help give you a sense of comfort in the auditability of a practice. Having great systems that provide clarity of what the business is doing is critical, and getting those answers is a lot easier with a good ERP backbone.
Fugazy: What is the future of business?
Howell: Digital and emerging technologies are going to play an enormous role going forward. We're looking at automation, artificial intelligence, machine learning and data management. Those are definitely going to grow in importance. But one of the newer things we are talking about is the idea of a composable ERP. I'm fascinated with it because it talks about the core ERP running your internal processes—anything you need to supplement that ERP would become a composable piece of your business. You could complement your business by linking into RPA, linking into machine learning, mobile applications, etc., and it would become a whole portfolio of solutions. And I think that the future of business would involve not relying on IT companies like ourselves, but to use some code solutions that are becoming more prevalent out there. Part of the digital transformation journey is to enable customers to build their own solutions as they need them. And when they become redundant and no longer usable, the composable parts of their ERP are just recomposed into something else. I think it's a combination of all these emerging technologies and this concept of being able to build what you need as you need it. We'll see if that happens or not.
Orbach: Just to take the technology side of it and translate it into how a business benefits from that, it really boils down to the ability of systems to guide business decision-making. Like today, someone would run reports and analyze the information and try to make informed decisions based on their analysis. In the future, more systems will analyze information for users and provide suggestions for the best possible actions. Technology being used to guide processes will also learn from the selections that business users make so that its recommendations improve over time. This will speed up necessary analysis and help businesses respond very quickly to changing needs in the market.
Howell: Predictive management is going to be a big part of it going forward, but there's a step beyond that called prescriptive. And I think the next step is that we'll not only find the system telling us what we need to do by predicting what needs to happen based on data that exists, but rather also prescribing what we need to do to make the right choices to be successful. And if you look at charts that describe the evolution of analytics, that's where data scientists see us going. I'm not sure if we'll see that in any of our lifetimes, but it is something we will see start changing.