It's stressful to start a new job. That's particularly true when the role involves leading a company—and truer still when the business is part of a booming industry besieged by regulatory change.
That's the position Matt Murphy found himself in four years ago as Griswold Home Care's fourth CEO in five years. Recent changes to state employment laws had compelled many of the company's franchisees to transition their business models, straining their relationship with Griswold's corporate office.
During Murphy's first three months on the job, the company began receiving legal complaints weekly from franchisees, he says. "If we didn't get one, I'd go out to the front desk to make sure that there wasn't one missing. It was just that regular of an occurrence."
Things got worse. In late 2014, just a few months into his tenure, Murphy received a call from Griswold's lawyer, who said the attorney representing the franchisees indicated he had enough cases lined up to dismantle the company.
"That felt pretty bleak," Murphy recalls.
GRISWOLD HOME CARE
Business: Nonmedical caregiving services, including housekeeping, hospice care, companionship and more
Headquarters: Plymouth Meeting, Pennsylvania
CEO: Matt Murphy
Franchises: 174, primarily in the mid-Atlantic region
PE backing: Pouschine Cook Capital Management
That could have been the end for Griswold, but within just three years, the situation had turned from bleak to promising. No longer threatening to sue, Griswold's franchisees nominated the company for Franchisor of the Year in 2017. That about-face was the result of Griswold's new collaborative approach under Murphy's leadership; rather than battling its franchisees in court, the company began rebuilding trust.
HUMBLE ROOTS
Griswold Home Care was founded in 1982 by Jean Griswold, following the death of a member of the suburban Philadelphia church where her husband served as pastor. The elderly man, who lived alone, died of dehydration at home. That tragic event inspired Jean to start a company that would offer in-home care services to congregation members. In 1983, the company adopted a franchise model, under which franchisees across the country paired caregivers with clients to help with nonmedical tasks such as meal preparation, light housekeeping and bathing, and to provide much-needed companionship. "Their motivation wasn't to take over the world," Murphy says. "It was just to help as many people as they could."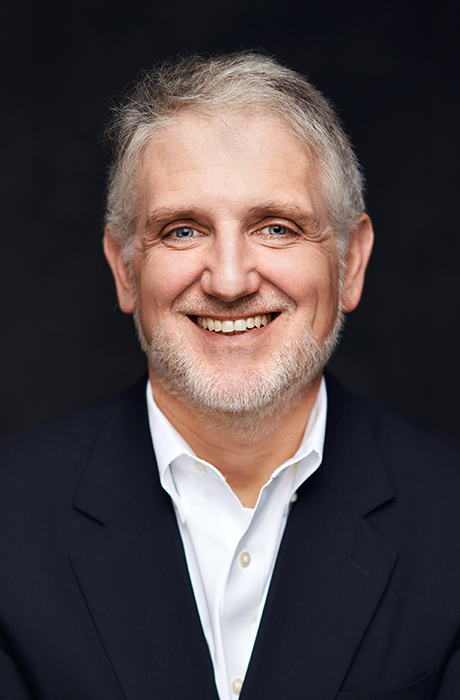 "We weren't trying to get franchisees to get ahead of pending changes. We were just trying to get them to comply with our interpretation."
MATT MURPHY
CEO, Griswold Home Care
The population that Griswold serves has grown rapidly in recent years. According to the U.S. Census Bureau, 49.2 million people were 65 or older in 2016, up from 35 million in 2000. Services like Griswold's allow members of this group to remain at home as they grow older, according to Patrick Pilch, managing director at the BDO Center for Healthcare Excellence and Innovation. "What you're trying to do is keep people in this age cohort in a place where they are happiest and feel most comfortable," he says.
In 2012, private equity firm Pouschine Cook Capital Management LLC purchased Griswold, recognizing the opportunity presented by its business model—nearly 99 percent of the company's clients are seniors. Pouschine Cook already owned a home care company, and Griswold fit within its target size of companies valued at less than $100 million. It understood the franchise model, having invested in the hair salon franchise Fantastic Sams.
Pouschine Cook also saw a chance to help Griswold navigate forthcoming regulatory changes, which often scare off other investors, according to John Pouschine, the firm's co-founder and managing director.
One such change was the elimination of the so-called companionship exemption, which had previously excluded caregivers like Griswold's from minimum wage and overtime compensation requirements. In September 2013, the U.S. Department of Labor issued a rule to do away with the exemption. Franchisees had a year to get into compliance.
At the time of Pouschine Cook's investment, more than 95 percent of Griswold's franchisees used the independent contractor model, in which franchisees pair caretakers with clients, without many of the responsibilities associated with being an employer. This model was legal in nearly all states, but that began to change dramatically during the Obama administration. DOL ramped up efforts to prevent workers from being misclassified as independent contractors when legally they should be considered employees. DOL awarded millions of dollars to states to help address the problem.
The trend intensified through 2014. State legislatures began looking into whether some independent contractors should be treated as full-time employees and receive associated benefits and protections. In 2015, DOL issued guidance that spurred more states to act, and many changed their laws.
Griswold adopted a color-coded system to track the changes: Green for states with laws that explicitly said franchisees could keep their independent contractor model, yellow for where franchisees should start thinking about the transition to full-time employment, and red for where they needed to switch as soon as possible. By the end of 2015, Florida was the only green state left.
Pouschine Cook had expected the regulatory shift to take about 10 or 15 years. "We assumed when we went into the investment, that over time maybe one or two states a year would push hard for transitioning independent contractor models to full-time employment models," Pouschine says. "Rarely have I seen states so coordinated."
FRANCHISEES FLEE
As states amended their laws, some of the changes weren't easy for Griswold to interpret, but a growing number seemed designed to reclassify certain independent contractors as full-time employees. For Griswold's franchisees, that was unwelcome news; the shift to a full-time employee model would increase overhead and bring the risk of workers' compensation and unemployment claims.
In 2014, Griswold had 235 franchisees. By the end of 2017, that number had dropped to 174. Thirteen sold their businesses back to Griswold while some sued or negotiated to get out of their agreements and continued as independent businesses. Others simply shut down.
Meanwhile, the tally of legal complaints mounted. Franchisees claimed the home office hadn't done enough to prepare them for the elimination of the companionship exemption and that they hadn't been fully informed of forthcoming regulatory changes when they bought their businesses. More than two dozen franchisees threatened to sue, and 10 actually did.
The tension sparked by the regulatory changes was compounded by mistrust sowed during the period prior to Pouschine Cook's ownership.
In 2009, the Griswold family sold the company to a pledge fund as part of its succession plan. The change in ownership ultimately signaled a cultural shift. The new owners replaced most of the long-time staff members with a new management team, according to Meg Mairn, the owner of Griswold Home Care Pinellas in Pinellas Park, Florida. "For us (franchisees), it was new and a big loss of relationships we had developed over many, many years," she says.
That prompted Griswold franchisees to band together and form their own association, under the umbrella of the American Association of Franchisees and Dealers, in part to share advice about business challenges that they felt the new management team couldn't provide, Mairn says.
She contends the management team didn't make a sufficient effort to help franchisees navigate the impending shifts in employment law, and that it dismissed the group's efforts to renegotiate the franchise agreement.
TALKING IT OUT
This is what greeted Matt Murphy in 2014 when Pouschine Cook, which bought Griswold from the pledge fund, hired him as CEO. He faced a clean-up job that included resolving the litigation, getting franchisees into compliance with new regulations for full-time employment, and helping them convert from the independent contractor system.
As part of that effort, Griswold's leadership visited a half-dozen locations around the country to meet with franchisees during what Murphy calls the "apology tour." Each full-day session began with a town hall meeting where franchisees could grill executives. "I think our willingness to just stand in the front of the room and not put a limit on how much time they needed to talk demonstrated that we really were sincere about fixing the business, fixing the relationship," Murphy says.
He ensured that franchisees were fully informed about possible repercussions from states that might enforce a full-time employment model. "We weren't trying to get franchisees to get ahead of pending changes. We were just trying to get them to comply with our interpretation," Murphy says.
"We assumed when we went into the investment that over time maybe one or two states a year would push hard for transitioning independent contractor models to full-time employment models."
JOHN POUSCHINE
Co-Founder and Managing Director,
Pouschine Cook Capital Management
Griswold's home office began hosting weekly webinars to share regulatory information with franchisees and regain their confidence. "We said, 'We're not going to dodge your questions. If we're on a webinar and it's about how to comply with these new regs, and if you stump us, we're going to promise to get back to you by the next week with the answer,'" Murphy says. "They'd heard that before, but what we did was actually get back to them."
Meanwhile, Murphy adopted a new approach to resolving the lawsuits facing Griswold, inspired by a conversation he had with an Alabama-based franchisee.
"He said, 'I see what's going on with a lot of these other folks suing you,' and then he said that the way he saw it, we could either fight it out or talk it out, and he'd prefer to talk it out," Murphy recalls. "That's when we kind of turned the page on resolving the issues in as peaceful a manner as we could."
Murphy's desire to "talk it out" changed the course for the company. The legal proceedings, started by California franchisees in mid-2013, reached a settlement in early 2017.
In another effort at reconciliation, Murphy worked with several franchise operators, including Mairn, to renegotiate the franchise agreement. They went through the document clause by clause to consider the priorities of the corporate office and those of franchisees.
"We tried to find win-win solutions for each of those items in the contract," Mairn says, including a change to how royalty payments were calculated, to make the system more fair. "We literally rewrote the entire 40-page agreement. I think we must have had 35 drafts." The result, she says, is "probably one of the best franchise agreements, most fair franchise agreements, in existence."
The success of that contract negotiation compelled Griswold's franchisees to nominate the company for Franchisor of the Year. And in May 2017, Murphy found himself in the unlikely position of taking the stage to accept the award from the American Association of Franchisees and Dealers. "In the first six months, I would never have thought that anything like that would have been possible," he says. "Even once we were sort of past our deepest, darkest hour, it was not fathomable."
"He's intelligent but humble, and I think that his personality made a huge difference in our leadership."
MEG MAIRN
Owner, Griswold Home Care Pinellas
For Murphy, the nomination was the real win. "To me, there was nothing better to demonstrate that we had really established trust with our franchise system, that we had a genuinely collaborative relationship," he says.
ONWARD AND UPWARD
As the U.S. population continues to age, more entrepreneurs are recognizing the sizable market potential of home care services. "In my county, I think there are about 120 licenses for businesses that are similar to mine," says Mairn, whose business received the AAFD's Franchisee of the Year award in 2017.
In spite of the mounting competition, Mairn says her operation is thriving, citing revenue growth of 7.5 percent last year, and 12 percent for the first quarter of 2018, compared with the same period the prior year.
Today, Griswold's franchisees span 32 states and include about 5,000 employed caregivers and 5,000 self-employed caregivers. The company itself owns 20 units, which employ 650 caregivers. It began selling franchise licenses this year for the first time since 2014, when it stopped amid the regulatory changes and tensions with franchisees.
As a service to its franchisees, Griswold has continued its weekly webinars, which have evolved to serve as a forum for idea-sharing. "I'm not going to tell a 30-plus year franchisee how to run a home care business," Murphy says. "The role that we've tried to play is the facilitator of best practices, not the inventor of best practices."
Mairn credits Murphy for calming the turbulent waters. "He's intelligent but humble, and I think that his personality made a huge difference in our leadership," she says. "It was the contract. It was the 'mea culpa' tour. It was the personal touch, reaching out."
With Murphy at the helm, Mairn says she's confident in the company's brand and its growth potential. "I haven't felt this optimistic in a while. It's a good time to be at Griswold."
---
S.A. Swanson is a business writer based in the Chicago area who frequently covers technology.
This story originally appeared in the July/August 2018 print edition of Middle Market Growth magazine. Read the full issue in the archive.