Giving Pot the Green Light
The regulatory landscape for marijuana has shifted dramatically since 2009: Today 29 states have some form of marijuana legalization.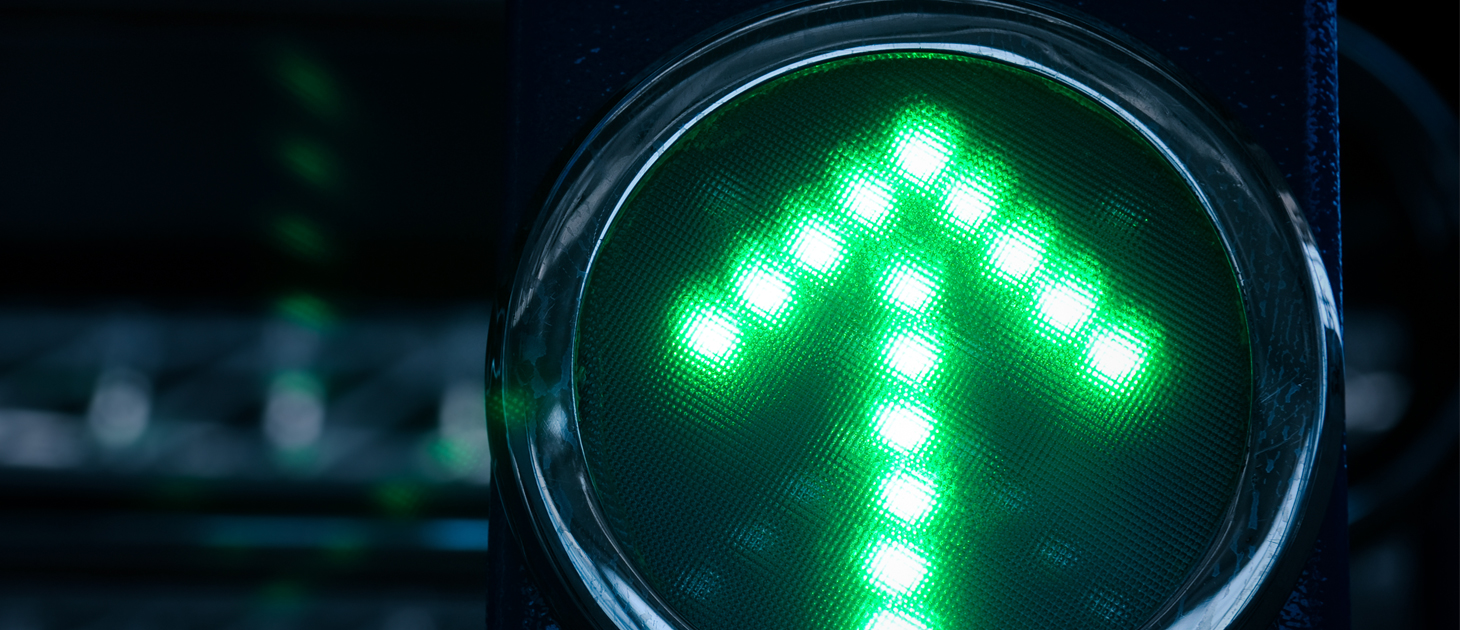 Since LivWell Enlightened Health—the subject of MMG's Fall 2017 cover story—opened its first shop in 2010, the legalization landscape for marijuana has shifted dramatically. One of the most significant changes happened last year: Before the November 2016 election, four states had legalized recreational marijuana. After November, that doubled to eight, with the addition of California, Massachusetts, Nevada and Maine.
Most U.S. states now have some form of marijuana legalization, although it's worth noting that of the seven states bordering Colorado, only two have legalized medical marijuana (Arizona and New Mexico). States often take very different approaches to regulation—for example, Florida's legislation for medical marijuana does not allow smoking, but edibles and vaping are okay. And in California, marijuana regulation and licensing are handled by the Department of Food and Agriculture.
Below is a look at which states have sanctioned marijuana use, either for medicinal or recreational purposes, and how their ranks have increased since 2009.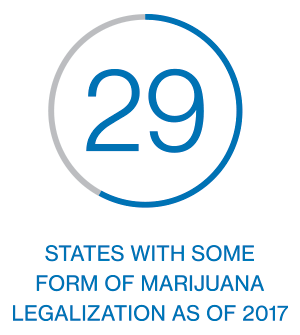 Read more about LivWell and the changing regulatory landscape for marijuana in the Fall 2017 issue of the magazine.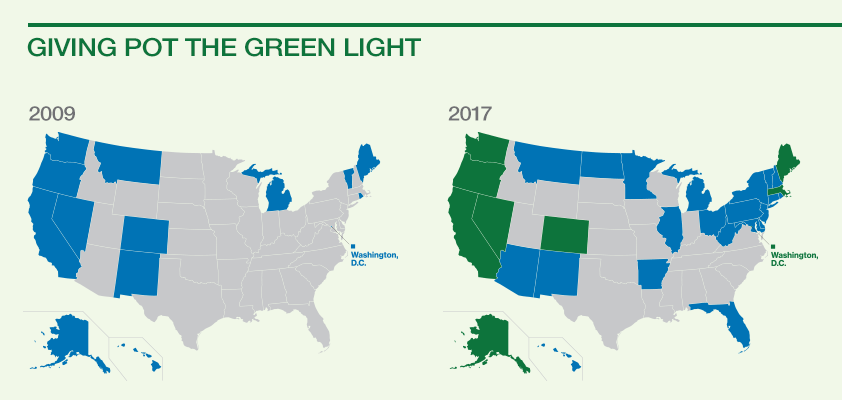 S.A. Swanson is a business writer based in the Chicago area. She frequently covers technology.